Have you spotted a long weekend ahead on your calendar? That must be a sign to plan a fuss-free staycation in Manila with your friends and family! If you're pining for a break from being cooped up at home but can't take a faraway trip in the meantime, staycations within the metro are your best bet. Luckily, there are refreshing spots scattered around this concrete jungle that'll give you a much-needed unwinding and a change of scenery. From relaxing hotel rooms to luxurious amenities, here are the best staycation places to visit in Metro Manila! Make sure to book your staycation through Shopee Hotels so you can score amazing discounts. 
Where To Go For A Satisfying Staycation in Manila
1. The Peninsula Manila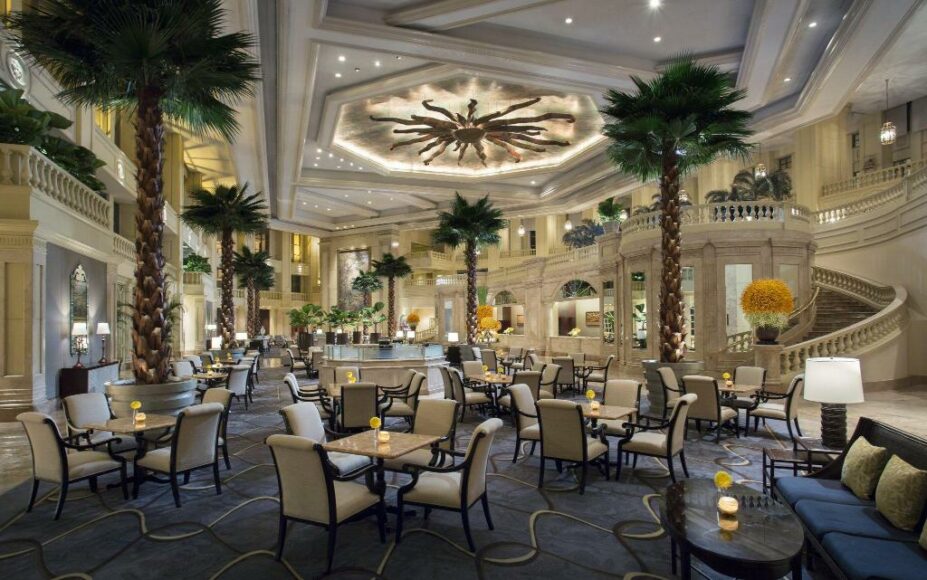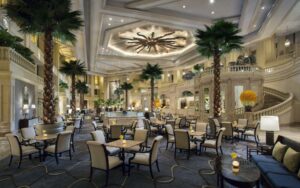 Credit: The Peninsula Manila
Looking to pamper yourself to the max? Check-in at The Peninsula Manila for a 5-star hotel experience! As it boasts of luxury and sophistication, it's no surprise that this hotel is known as the "Jewel in the Capital's Crown". Located in the heart of Makati, you can find a wide array of amenities ranging from relaxing spa and wellness to mouthwatering dining options that include Asian cuisine and international buffets. So go ahead and make a reservation in this fan-favorite staycation hotel in Manila! 
Location: Corner of Ayala and Makati Avenues, 1226 Makati City
Features: Free cancellation, breakfast included
2. Seda Vertis North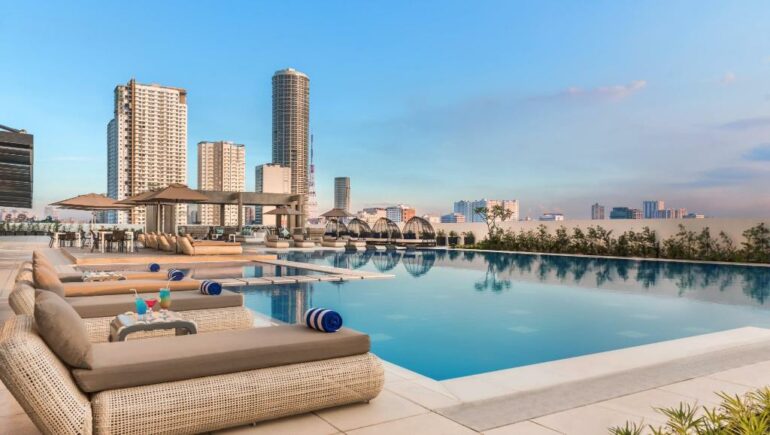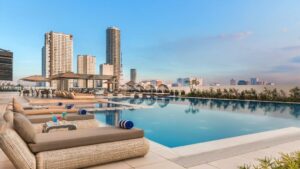 Credit: Seda Vertis North
Where rest, flavors, and play intersect – Seda Vertis North is the place to be! As the largest hotel in the north of Metro Manila, you won't be disappointed especially with all the amenities and experiences waiting for you. Get your much-needed rest through the Seda Spa, let your little ones freely play in the children's playground, and treat your tastebuds to delicious food from Misto, Pin Wei, and the rooftop restaurant! Plus, it's a walking distance from Ayala Vertis North and Trinoma so you can easily get your shopping done. This staycation hotel in Manila is the well-deserved treat you've been craving! 
Location: Sola corner Lux Drives, Vertis North, Quezon City
Features: Free cancellation, breakfast included
3. Astoria Plaza Hotel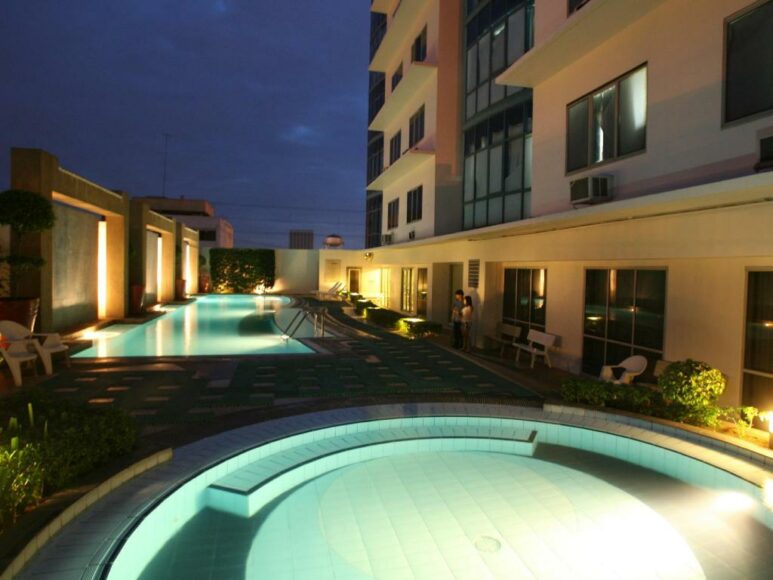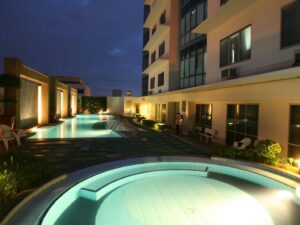 Credit: Astoria Plaza Hotel
Nailing the perfect balance between home and hotel, Astoria Plaza Hotel is a go-to staycation in Manila! You'll get to experience the comforts of home while relishing in the luxury of a hotel. Nestled in the Ortigas Business District, you'll be amazed by the convenience it offers with a delectable selection of restaurants along with a full kitchen and living room in your hotel room! From international cuisines in Cafe Astoria to Japanese dishes in Minami Saki, your staycation experience will definitely be one for the books. 
Location: 15 J. Escriva Drive, Ortigas Business District, Pasig City
Features: Free cancellation, breakfast included
4. Belmont Hotel Manila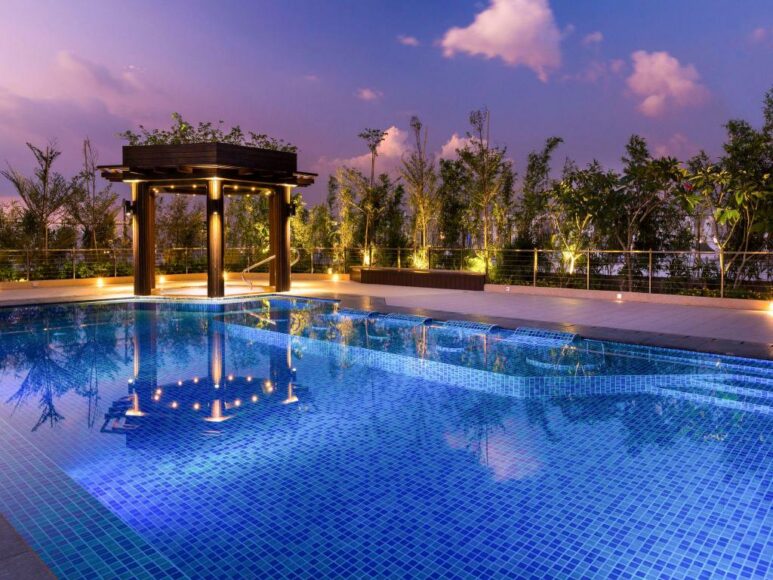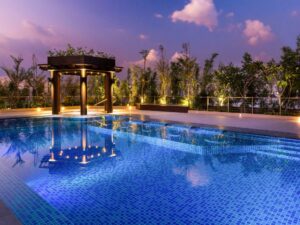 Credit: Belmont Hotel Manila
Taking pride in being your home away from home, Belmont Hotel Manila seeks to give you that much-needed rest and relaxation while filling it with fun and memorable experiences. Dine in their restaurants, relax in their jacuzzi and steam rooms, and avail of their in-room spa treatments for a staycation in Manila like no other! This staycation in Manila with a pool will have you swimming for days on end. Don't miss out on their Cheers All Day Cocktail Towers and Grill and Chill Nights in their Rooftop 11 bar.  
Location: Newport Boulevard, Newport City, 1309 Pasay City 
Features: Free cancellation, breakfast included
5. Grand Hyatt Manila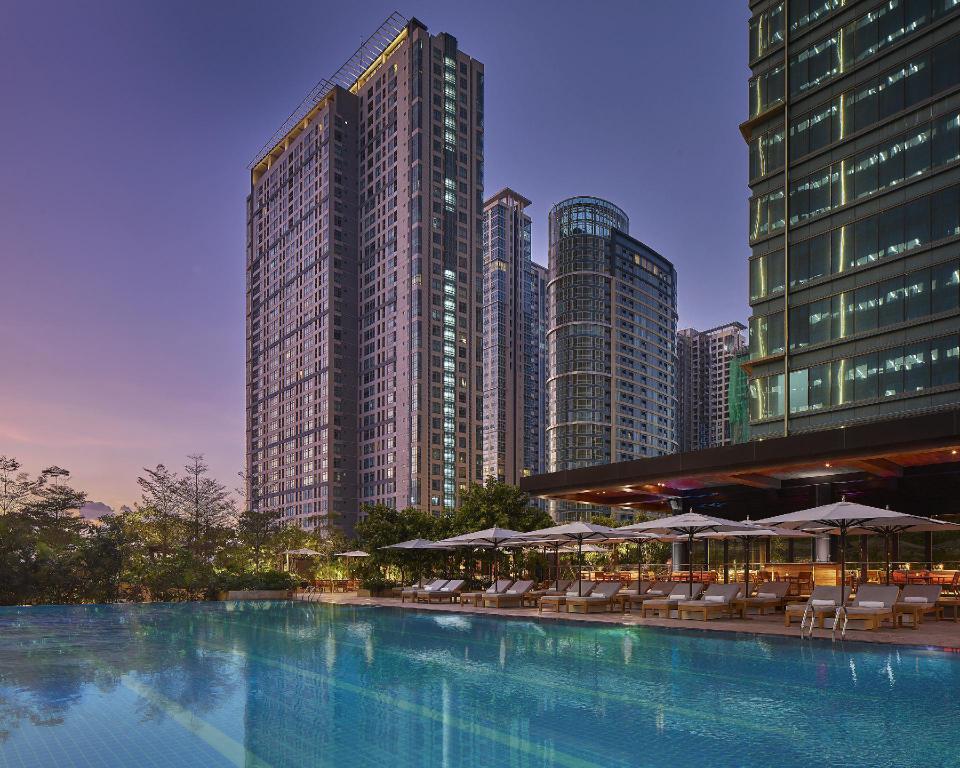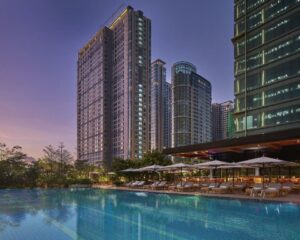 Credit: Grand Hyatt Manila
Grand Hyatt Manila is surely no stranger when it comes to 5-star luxury! From an exclusive Grand Club to the Illume Spa for a soul-nourishing treatment, Grand Hyatt Manila is your go-to place for a staycation in Manila that hits it out of the park. Choose between eight different dining options that will take you on a delightful and flavorsome journey. From The Celler which offers a broad collection of drinks to The Grand Kitchen which serves as the dining room of the hotel, you better buckle up because your tastebuds are in for a ride! 
Location: 8th Avenue corner 35th Street, Bonifacio Global City, 1634 Taguig City
Features: Free cancellation, breakfast included
6. BSA Twin Tower Ortigas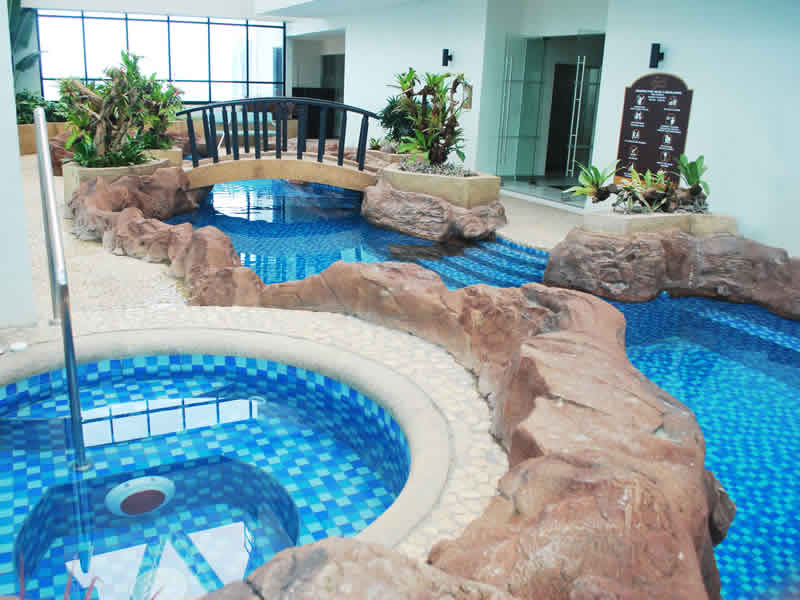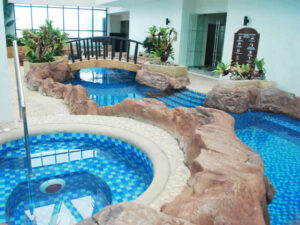 Credit: BSA Twin Tower Ortigas
BSA Twin Tower Ortigas happens to be the perfect escape and an ideal staycation in Manila! Thanks to its indoor and outdoor pools, top-notch gym, and rooms that are both posh and cozy, it truly is a home in the city. As a staycation in Manila with pools, you'll swim from day to night. Top it off with its awesome location being within walking distance from SM Megamall and The Podium! This affordable staycation in Manila will definitely give you a bang for your buck! 
Location: Julia Vargas corner Bank Drive, Ortigas Center, Mandaluyong City
Features: Free cancellation
Book The Best Staycations In Manila For A Quick, Relaxing Getaway
Pamper yourself with a mini-vacation in one of the best staycations in Manila. From affordable staycations in Manila to those on the pricier side, you deserve it! Don't forget to pack the best swimsuits for your body type if you're booking a stay with pool privileges. Looking to do some revenge travel? Check out these local tourist spots and popular Asian countries for your next adventure. If you plan on going around the country to explore different attractions soon, check out Shopee Hotels! Get jaw-dropping discounts and cashback on our hotel partners across the country and make the most out of your vacation budget.
Comments