In just a blink of an eye, it's already summer! Before you know it, you're lounging by the beach and reaching for your favorite pair of sunglasses. But if you have yet to find the perfect pair of sunglasses, we have it all narrowed down for you. Read on to discover women's most popular Ray-Ban sunglasses based on different face shapes that deserve a spot in your summer essentials! Get ready to shop for the best and most popular Ray-Bans on Shopee. 
Find the Best Women's Most Popular Ray-Ban Sunglasses for Your Face Shape
Heart Face Shape: Aviator Sunglasses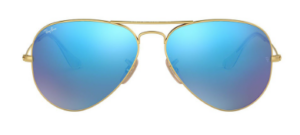 To balance out your brow-jaw proportion, Ray-Ban's aviator sunglasses are the perfect way to achieve that while complementing your face structure. Aviator sunglasses prove to be a classic and timeless shape that will never go out of style. It will emphasize the lower part of your face by making it look elongated. Grab the Ray-Ban Aviator Large Metal sunglass that comes with crystal green mirror multiple blue lenses and a matte gold frame! These women's Ray-Ban sunglasses are a fan favorite with 5-star ratings across the board! 
Oval Face Shape: Clubmaster Sunglasses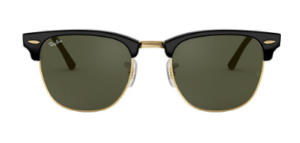 The good news for those with oval faces – you can get away with sunglasses of any shape! But just to give you a tad bit of oomph, Ray-Ban Clubmaster sunglass is worth a try! The Ray-Ban Clubmaster sunglass comes with green colored lenses and an ebony frame color. This unique color combination will definitely make you stand out from the crowd this summer! With over 230 products sold, it's no surprise that these sunglasses have been the talk of the town.  
Square or Diamond Face Shape: Metal Sunglasses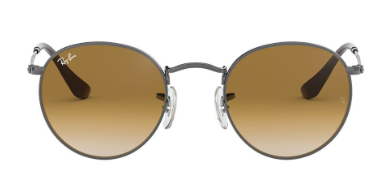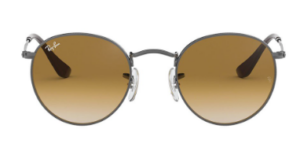 We love those angles but opting for round sunglasses is the trick if you want to soften them up! It's no secret that choosing sunglasses that have the opposite of your face shape is the trick. So for those with square or diamond face shapes, a round sunglass is the way to go so that it beautifully contrasts and softens the angles of your face structure. The Ray-Ban Round Metal sunglass is a staple in any sunglass collection. With crystal brown gradient lenses and a gunmetal frame color, you'll definitely look picture-perfect this summer! 
Round or Triangle Face Shape: Wayfarer Sunglasses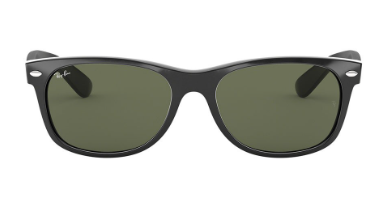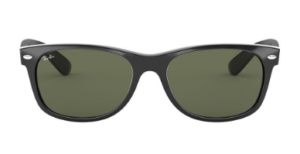 Wayfarer sunglasses are right up your alley when you want to add angles and dimensions to your face structure. So for those with round or triangle face shapes, the Ray-Ban New Wayfarer sunglass won't disappoint! This square shape sunglass comes with a black frame and crystal green lenses. The sunlight won't get in the way of your summer vacation with these women's most popular Ray-Ban sunglasses in tow!  
Prep Your Summer Essentials With Women's Most Popular Ray-Ban Sunglasses!
Your summer essentials won't be complete without a pair of women's most popular Ray-Ban sunglasses in your bag! Lucky for you, you can find a broad collection of the most popular Ray-Ban sunglasses on Shopee Philippines. 
Make sure you're ready for the summer and check out these best sunscreens, favorite IPL devices, and popular underarm whitening products that people can't stop gushing about. From summer beauty guides to fashion, we've got you covered! 
Comments