Let's face it–no one knows how long we've been on lockdown anymore! To remind you, community quarantine was first announced last March 16, 2020. While we've gone through the motions of enhanced quarantine, general quarantine, and everything in between, things are slowly starting to look up. For one, vaccines are already being administered across different LGUs. Another great sign of progress is that provinces are starting to welcome tourists again! We completely understand cabin fever hits, and while it's important to stay safe, it's also important to get rest and relaxation when you can. Who says you can't have both? In case you're planning on taking a quick vacation, we have a list of travel essentials that will help you stay safe and have fun at the same time!
Travel Essentials Required by LGUs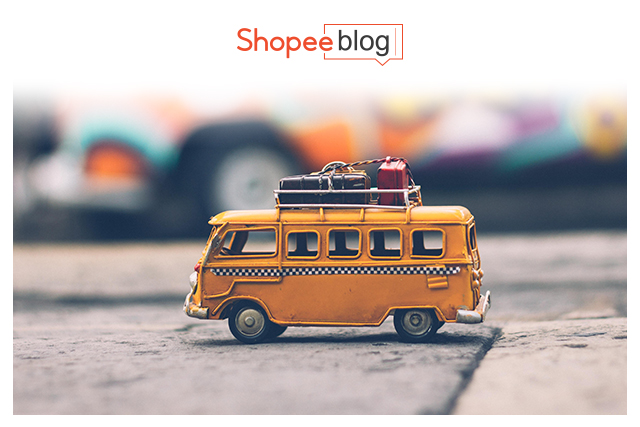 Credit: Nubia Navarro / Pexels
Disclaimer: Different LGUs have different requirements. Make sure to do further research before heading out of town!
Lately, it seems like taking a quick trip is just like applying for a visa! It may seem like a bit of a hassle, but this is for your safety as well as everyone else's. In times like these, it's important to remind yourself that the necessary documents are for security purposes. When there's a contagious virus on the loose, you will need to prove that you are safe for travel. Since there are a bunch of different documents that you need, you might want to pack a folder in your luggage! This trip planner will at least help you enter your travel destination without a hitch!
Vaccination Card
If you're already vaccinated, make sure to bring your card! This is a strict requirement for provinces (and other countries, too!), especially since vaccines are already being rolled out. Showing your vaccination card is proof of protection! While the Philippines acknowledges all vaccine brands, not all countries do. Before booking a flight, make sure to visit the embassy website of your target destination.
Your vaccination card is basically one of the most important travel essentials! Since you have to keep it with you at all times, make sure to keep it safe in a vaccination card protector. In case your LGU provides you with an irregular sized card, you can use a laminator to preserve its quality. Don't allow your vaccination card to get crumpled, because this is basically your ticket to wherever you want to go!
Negative COVID-19 Test
If you aren't fully vaccinated yet, you will need to supply a negative COVID-19 test. Different LGUs accept different types of tests, and some are only acknowledged by accredited laboratories. More often than not, if you don't have time to schedule an appointment, you can get tested on-site! In case you're scheduling your own testing, make sure it isn't earlier than three days before your arrival. This virus is completely unpredictable, and the worst case scenario is that you contract it after you get your negative test! Prior to your trip, make sure you're taking all the necessary precautions against COVID-19 for smooth travels.
Confirmed Hotel Booking
This might not have even been something you would think about before, but it's more important than ever today. Spontaneous vacations need to be put on hold for now. Make sure to book your hotel before making your trip, because this is one of your requirements! You might want to plan your vacation early, because you will have to choose from accredited hotels only. In the midst of the pandemic, some hotels have volunteered to house those who need self-quarantine. Booking a hotel prior to travelling will let you know that you are within the limited capacity and that said hotel is following safety protocols.
Travel Permit
This is a bit of a tricky one, but that doesn't make it any less of an important travel essential! Different LGUs require different types of travel permits. More often than not, these come in the form of a QR code. Although sometimes, the QR code is a different requirement apart from the travel document. The easiest way to determine what you need is to search for the destination you're going for. Input "[Destination] travel requirements [Month] 2021" on Google to get the most updated information!
The travel permit is one of the most crucial travel essentials, because it works as a form of automated contact tracing. While it may be troublesome to fill up your information, you at least save time when you get to your place of vacation! Some travel permits are only given after you submit the prior documents, but this allows for a smoother experience for travel.
Travel Essentials for a Safe Trip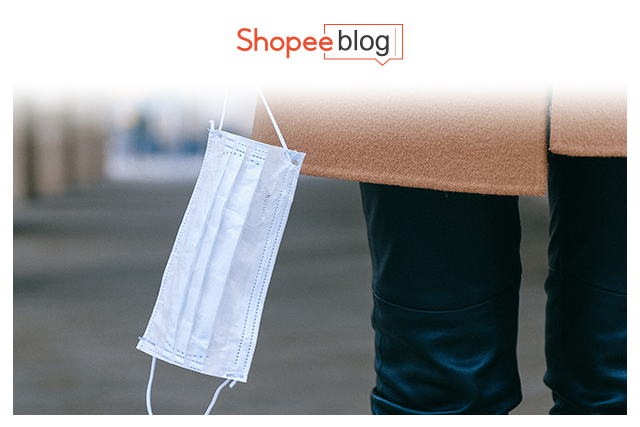 Credit: Anna Shvets / Pexels
Now that you have the LGU requirements noted down, there are more travel essentials in store for you! Even if you are fully vaccinated, it's good practice to continue the COVID-19 safety habits. You might feel too excited for your first vacation in a long time, so don't forget the following travel essentials:
Face Mask
You can't leave your home without a face mask! While this is easy enough to remember considering we have been wearing face masks for over a year, this still needs to be said. Especially if you wear a surgical face mask, it's very important to bring a few extras! We recommend counting the days you will be away from home, and bring two face masks per day.
If you prefer using a reusable face mask, it may be time to pack a fresh one instead! The SOOMLAB Hyper Purifying Breathing Mask is a crowd favorite. It comes with advanced filtration technology which makes it safe in these trying times! You can also buy a pack of five. Get yourself a face mask case to keep your face masks clean and protected.
Face Shield
This might be one of the more controversial travel essentials, especially because other countries do not require this. However, it's important to remember that a face shield is still necessary to wear if you're in the Philippines. You need to bring one with you if you want to avoid getting stopped or reprimanded!
Whether you like it or not, take this as a fashion challenge! You can actually pick out a face shield that will elevate your outfits! The Cherry Fulever Acrylic Face Shield is a great example for this. Compared to your standard plastic face shield, this acrylic one adds more oomf! It even comes in different colors, so you can show off your personality through your face shield style.
Perhaps it's time for a refresher course? Read up on how to wear a face mask and face shield properly to keep yourself safe during your vacation!
Alcohol & Wipes
What's one of the most common tips for keeping yourself protected from the virus? Sanitize, sanitize, and sanitize some more! Don't forget to bring alcohol or sanitizer with you. Since you aren't at home, give yourself peace of mind by sanitizing your hands as often as possible. You can also bring wipes to sanitize anything! From public surfaces to personal belongings, even to the pasalubong you are going to bring home, a pack of wipes will definitely be useful.
Proper sanitization is a must, so don't forget these travel essentials!
UV Sterilizer
Not a necessity but definitely something worth noting is a UV sterilizer. Even before the pandemic hit, you might have seen UV sterilizers at hair and nail salons, restaurants, and clinics. UV disinfection is probably one of the oldest tricks in the book, and you can easily pack your own with the various options on Shopee Philippines.
Xyclopes Health & Tech recognizes this importance, and that's why they offer travel-friendly UV sterilizers! These compact sterilizers are especially useful while on vacation. If you're trying to think of what you could possibly use this for, you can keep your mobiles and gadgets clean with a UV sterilizer. Your phone is a prime example of a gadget you should sanitize regularly because it comes in contact with many things. From your hands to different surfaces, you can easily disinfect it by putting it in a UV box!
Travel Essentials for a Fun Trip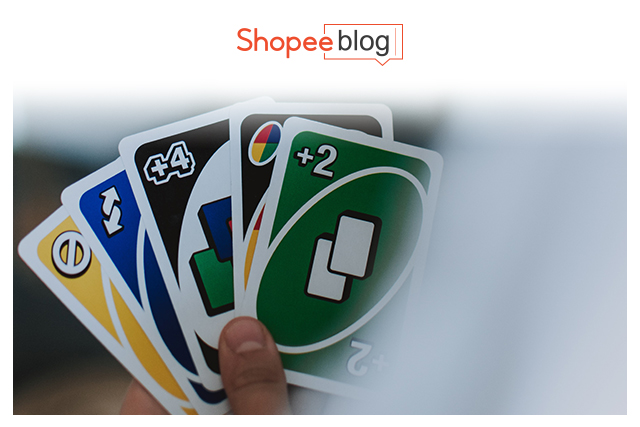 Credit: fotografierende / Pexels
Just because travel essentials need to be followed more strictly, that doesn't mean you can't have fun! Whether you're travelling solo or in a group, these optional items can make your trip more memorable and enjoyable.
Portable Audio
Life is always better with a little music. If you're a solo traveller, you can simply bring earphones. Check out our curated list of the best budget wireless earphones to listen to your favorite songs in high quality. If you're travelling with friends, a Bluetooth speaker will definitely be better! Sing along to your favorite artists, and choose songs to match your mood. Music is a great way to keep yourself entertained!
We recommend making a playlist for your trip! Whether that's on-the-spot or beforehand, it will be really nice to listen to this even after your vacation. This way, you'll be able to relate the songs to the fun time you had!
Film Camera
In a world of technology, it's almost impossible to look away from our phones. However, if this is a special vacation for you, you might want to take everything in unplugged. The "no phones rule" can make your trip more intimate!
If you really insist on documenting your trip, a film camera is a fun way to take pictures. It's a lot more difficult to get the perfect picture, but that's what makes it more beautiful. Nothing is perfect, but the excitement from developing the film and going through the photos will extend the euphoria from your trip!
Board Games & Family Games
In case you're travelling in a group, we don't want to coin this as a necessity, but we definitely recommend it! Board games or family games are a great way to bond while on vacation. Especially during downtime when there is nothing planned on your itinerary, you can continue to create memories from your hotel room!
From your classic UNO Cards to newer games like OrganATTACK!, a little friendly competition never hurt anybody. These games are perfect for family and friends because it's suitable for all ages.
Strictly for adults, Shopee also offers drinking games for those who want a fun challenge. Please drink responsibly!
Make a Checklist for these Travel Essentials!
Now that you have a general idea of travel essentials during the pandemic, we hope you have a safe and fun trip! Everyone deserves to take a moment to breathe, and if you're feeling particularly stressed, a vacation may be just what you need. This trip planner will at least cut your preparation time by half, so we hope you're excited for your rest and relaxation!
Of course, it differs from person to person. We understand how scary it can be during a pandemic, and if you prefer to stay at home, there are other ways to have fun! Unlock your chef potential with instant noodle recipes or learn how to start streaming on Twitch if you have a passion for gaming!
Comments