Upgrade your next drive with these cool car necessities and accessories!
From helpful tech to first aid for you and your car, we've got you covered!
Let's face it, as drivers here in the Philippines, we spend countless hours on the road. From sitting in traffic on the expressway to climbing up twisty mountain roads on the way to a weekend escape, we are always in our cars with a destination in mind. Driving so frequently for extended periods of time means we need as much help as we can get to ensure our trips go smoothly in both normal and unexpected situations. We've whipped up a list of 15 things divided into 4 categories we think you would find helpful for your next journey.
First-Aid Kit (for you)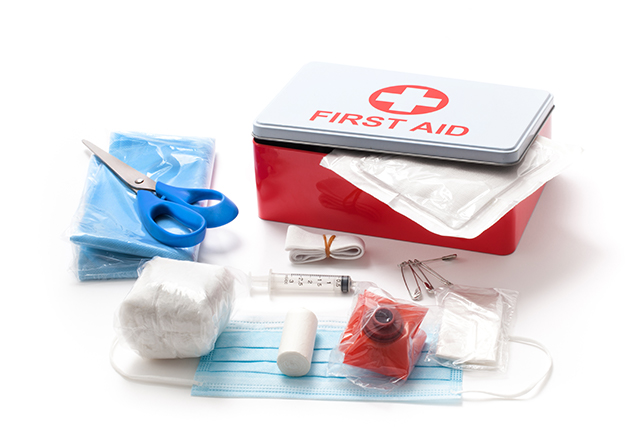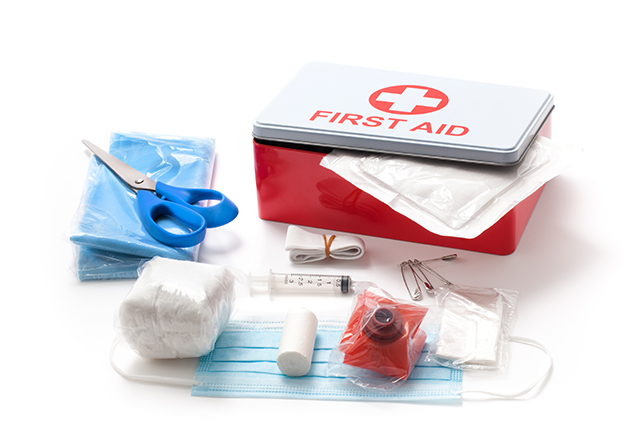 We often get caught up in making sure our car is in good health before turning the key or pushing the Engine Start button. Is it clean? Are there any new scratches? Is everything in good working order? Is there enough gas or diesel in the tank? But what about your most precious cargo, you and your passengers? Number one on our list is to pack a first aid kit with the basics, just in case you or one of your passengers receive a minor injury on your next drive. Good kits include a variety of bandages and even items such as an emergency blanket, hand saw, and firestarter. You'll buy the kit and stuff it in your trunk wishing you never have to use it, but in the unfortunate event that you absolutely need first-aid, you'll thank yourself for the cheap but important purchase!
First-Aid Kit (for your car)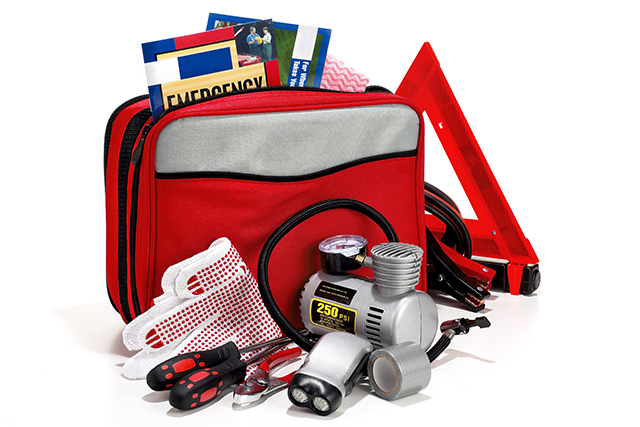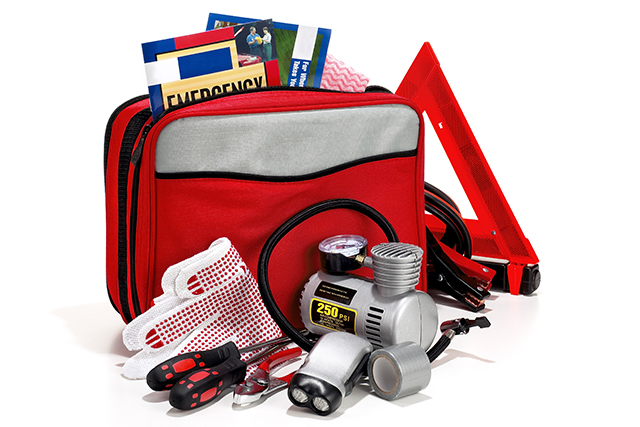 You can't make it to your destination if your car can't make it either, right? Even with adhering to your car's recommended maintenance schedule, sometimes the unexpected happens. There are actually some "first aid" kits for cars, but we recommend building your own, and it's actually quite easy! The ideal kit starts off with a portable tire inflator you can plug into your car's 12V accessory outlet, which can come in handy if your tire pressure is running low. In addition to this, it's always good to carry a tire pressure gauge with you. It's a bit old school since most modern cars have a Tire Pressure Monitoring System (TPMS) which relays information to your in-car screens, but it's nice having a physical gauge to manually check pressures especially before a long drive during a hot day.
It's happened to all of us – you hop in your car to head to work in the morning and cranking the key does nothing. Which leads us to another crucial piece of your car's first aid kit – an emergency battery pack with built in jumper cables which you can use to jump start your car if your battery dies. Modern jumper packs are small enough to fit in your glovebox, but pack a powerful enough punch to jump cars with even the largest of batteries. Some even have USB ports to double as a power bank for your phone in case your phone dies (which, in today's world, is just as stressful as a dead car battery!).
Other must-haves for your car's first aid kit is a flashlight bright enough to light up the road in case you suffer a flat tire during a night drive and a tool kit with the basics: screwdrivers, pliers, and a spray lubricant like WD-40. Carrying plastic zip ties, durable tape, gloves, and baby wipes can also save you in a pinch! If you've ever had to work on your car on the side of the road, you'll know how tough it is to keep your hands clean without gloves and wipes. Not to mention, zip ties and tape can fix simple issues like falling plastic trim or a window that won't fully close.
Phone Accessories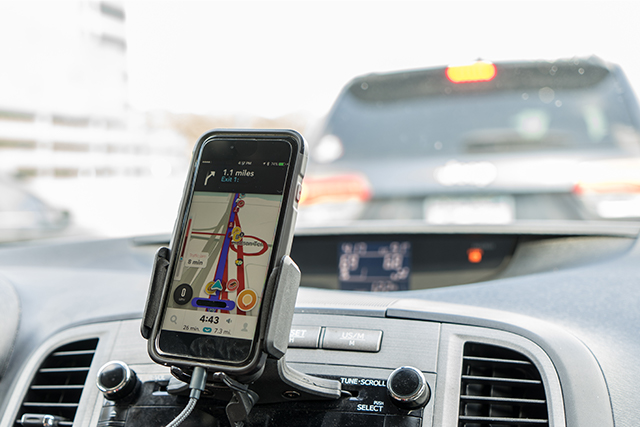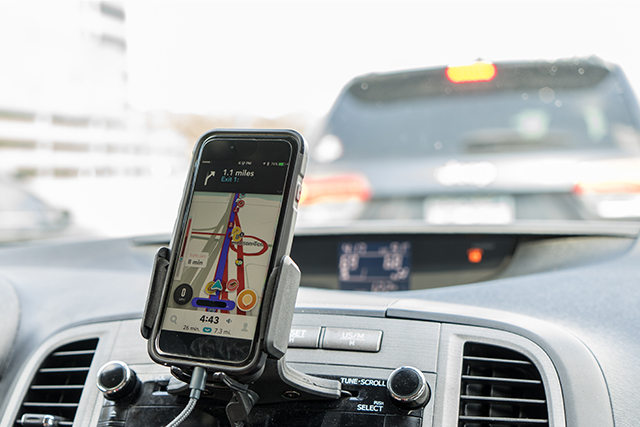 Let's face it, we need our phones while we drive. Whether it's using our phone for directions via Waze or to make sure the right playlist is queued up on Spotify, we don't have a choice but to fiddle with our phones. A dash mount is absolutely necessary to eliminate the need to look down or reach for our phones, and it allows us to place it in our line of sight so we can keep our eyes on the road as much as possible. iOtte makes some super cool dash mounts that feature a "one-touch" mount and unmount system for your phone, and some models can even charge your phone wirelessly while keeping it out of your hands at the same time!
Speaking of charging, a good 12V Car Charger and solid charging cable is a great addition to your car too! Anker makes some great chargers, and most have two USB sockets which offer quick charging. Pair that up with a charging cord that has multiple tips (lightning, Micro USB, and USB-C), and you and your passengers can arrive at your destination with fully charged phones!
While we're on the subject of cables, the AUX cord gets honorable mention on our list of things you need to upgrade your next drive! The reality is not everyone wants to connect their phone to your car's entertainment system, so the AUX cord comes in handy when one of your passengers wants to be the road trip DJ during your next drive, or if, God forbid, your Bluetooth stops working!
The Digital Eyewitness a.k.a Dash Cam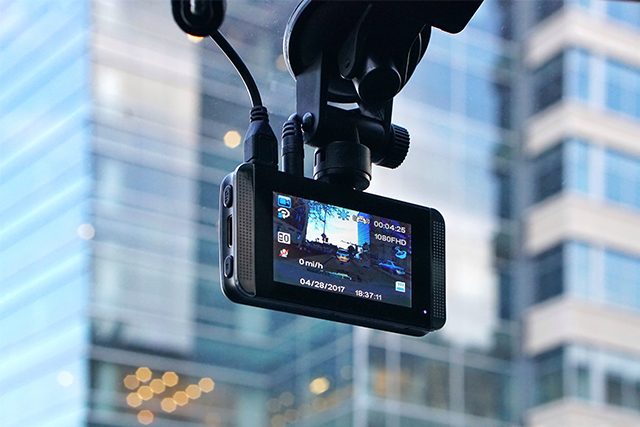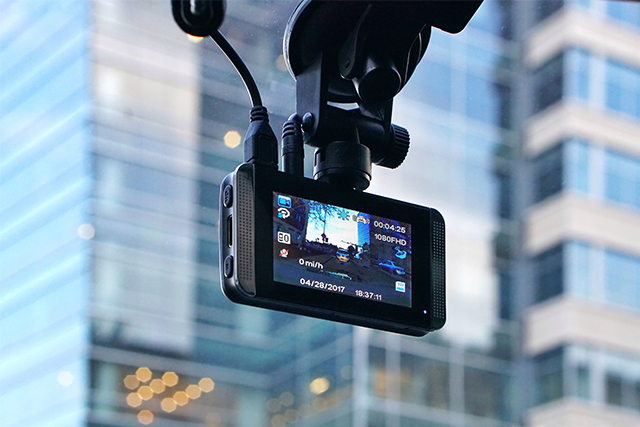 Modern cars are loaded with more tech than we can imagine – GPS navigation, radar-guided cruise control, and even lane-departure warning systems. However, your car, no matter how new it is, does not come with something we think is absolutely essential to protect you in the event of an accident or run in with the law – a dash cam. Dash cams of today have come a long way compared to those from just a few years ago. Modern units record in 4K and have the ability to withstand extra hot environments like the Philippines, running on capacitors instead of batteries. They can even transfer captured video to the cloud via Wi-Fi and record in dual-channel mode, recording both front and rear-facing footage at the same time. Based on my own experience, a dash cam has saved me from unnecessary arguments with other drivers after an accident, as the footage is objective and doesn't lie!
Phew, that was quite a lot of stuff! I know many of the things above might be considered useless during most of your daily drives, but during the one occasion you find yourself needing even just one of those items, you'll thank yourself for being prepared. But enough talk and more driving! Stock up on these must-haves and go take your car out for a spin! Safe travels, fam!
Written By: Eric Go – Your favorite slick talkin', fast walkin' coffee chugger from New York City now searching for his own Thrilla in Manila. Catch his adventures on Instagram @ohnoitsericgo.
Comments