Hands up if you've found yourself plastered to the floor trying to cool off on a hot day! On unforgiving days, the sun sure knows how to turn the heat up. It's times like this when we look for the best air coolers in the Philippines to bring the heat down. 
Aircon vs. Air Cooler
Before picking an air cooler for your living room or bedroom, you might be wondering what's the difference between air coolers and air conditioners. Generally, the best air coolers are more affordable compared to installing an entire air conditioning unit, and also easier to maintain. Check out our comparison table for the differences between air coolers and air conditioners: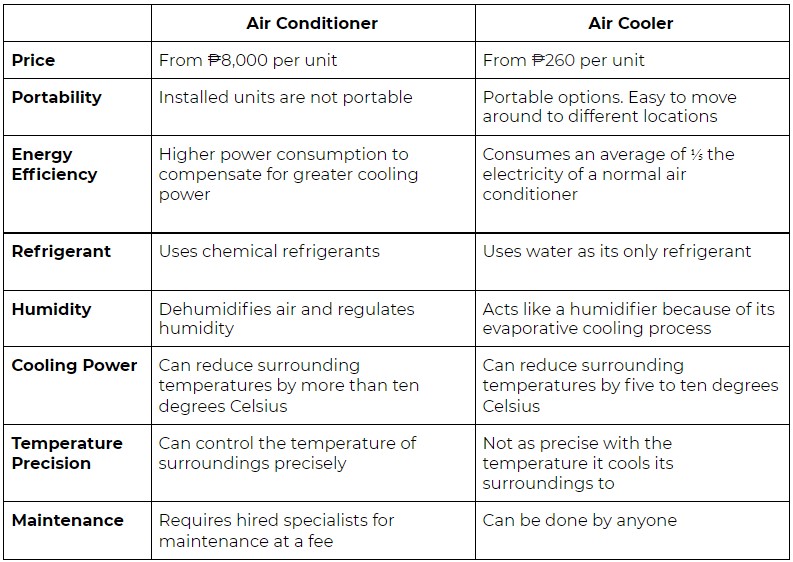 In short, air coolers are your best bet if you're looking for an affordable option that is also low maintenance and energy-efficient! Some things to look out for when picking the best air coolers are:
Size — portable air cooler that you can shift to different rooms when needed
Humidifying — helps to maintain moisture levels in the air
Ionizing — purifies the air by removing particulates and odors
Large and small capacities — water tank refill rates are dependent on the capacity
With numerous advantages, you'll be able to easily set it up for personal use or when you have guests over. Read on for our review of the best air coolers and pick out the model that's the right fit for you!
Best Air Coolers Under ₱3,500
1. Iwata Air cooler-Z10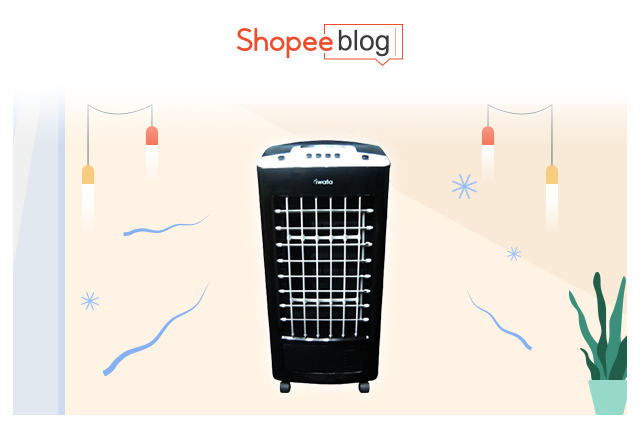 The Iwata Air Cooler-Z10 allows you to toggle between three fan speeds and comes with automatic oscillation control. That means no more movie nights interrupted by fights over which direction the air cooler should face! It also comes with a piano button so you can adjust its settings manually. This air cooler is also incredibly lightweight and comes with wheels — making this portable air cooler easy to transport from room to room.
2. EWA Air cooler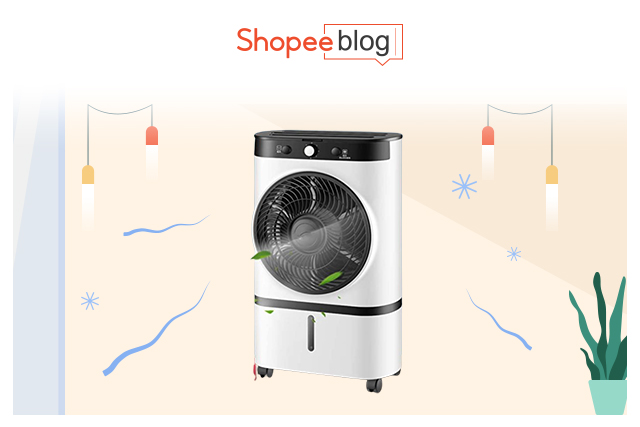 This sleek Ewa Air Cooler offers a solution for those looking for an air cooler with multiple features. It's a portable desk fan, personal air cooler, and a mist humidifier all-in-one! It comes with user-friendly buttons, three different fan modes, and a 7L capacity. This value-for-money air cooler also packs an extra punch with its cooling capabilities. You can make your room cooler in a blink of an eye by just adding cold water! 
3. Iwata Aircool-Z17 Air Cooler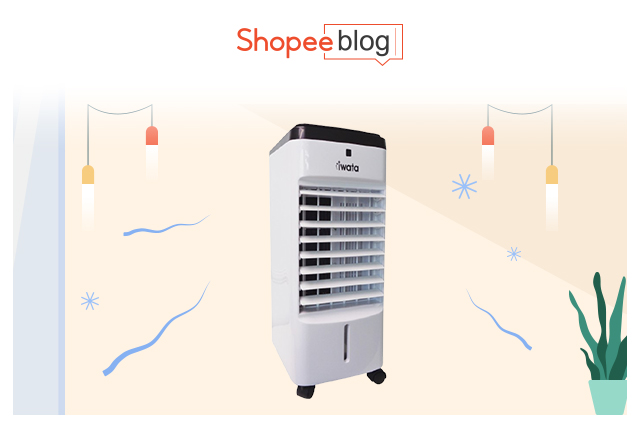 The Iwata Aircool-Z17 Air Cooler offers cool air with an intuitive interface that lets you switch between presets easily. This air cooler has three fan speeds to toggle between. It includes two pieces of ice packs that you can put in its ice chamber for faster cooling! 
Bonus: we love the sleek black and white exterior of this Iwata air cooler — it'll blend seamlessly with any home decor!
4. Dowell ARC-10P Air Cooler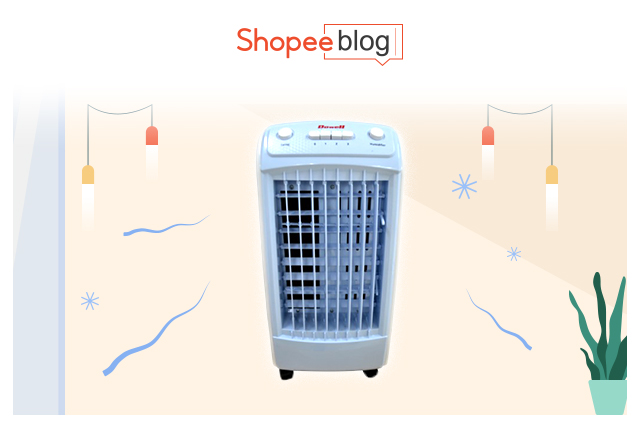 Not only does this Dowell ARC-10P Air Cooler have a swing function, but it also has three-speed functions that will make your room cool in no time. More than just being water compatible, it also comes with a 3L water tank. It has a honeycomb filter for cooling efficiency and humidification. No wonder this is one of the best air coolers that many are after! Get your hands on this air cooler now, given that it's one of the must-have home essentials especially during summertime. 
Best Air Coolers That Are Portable
5. Mini Air Cooler with USB Cooler and Portable Aircon Fan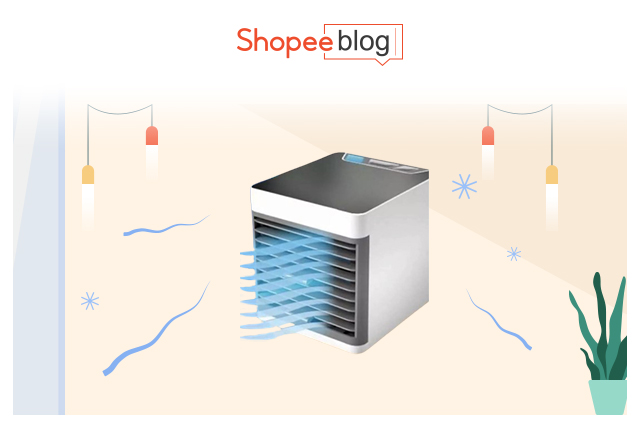 Another best air cooler recommendation we have is this Mini Air Cooler with USB Cooler and Portable Aircon Fan. Perfect for placing on your work desk or bedside table, enjoy your own personal 'air con' with this portable air cooler! Choose the aromatherapy model as it comes with four features – cooler, humidifier, purifier, and with an aromatherapy function that fills the room with cooling fragrance. 
Pro-tip: When the weather gets too hot, we suggest placing the detachable 320mL water tank into the fridge or freezer before use for a blast of cold air!
6. Arctic Air Cooler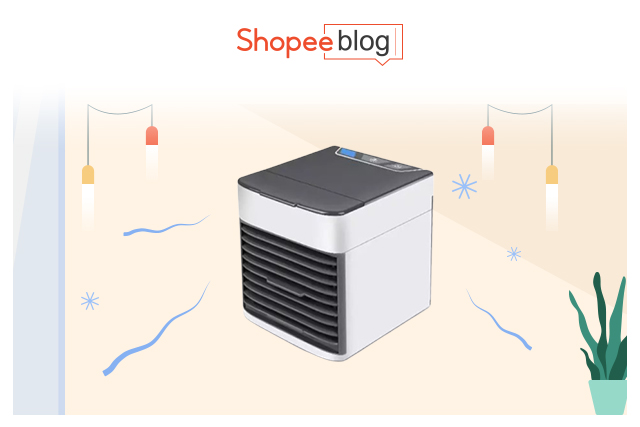 If you're looking for a lightweight and portable air cooler, then look no further! One of the many advantages the Arctic Air Cooler delivers is that it's cube-shaped, which makes it easy to place even on your coffee table. It also charges via USB, making it simple to power up whenever required!
7. Retro Personal Portable Air Cooler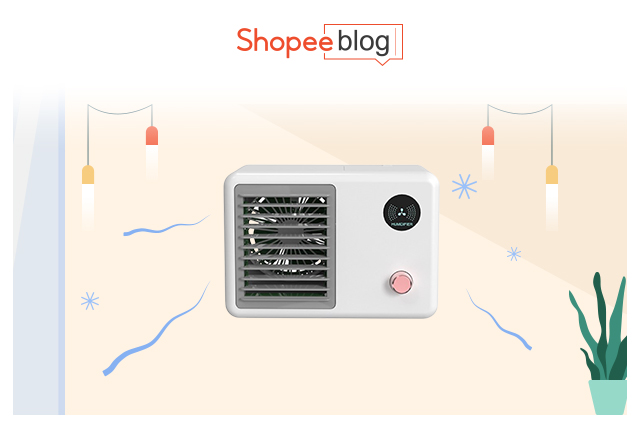 Think air coolers are not cool (pun intended) enough to match with your stylish home interior? Think again! The Retro Personal Portable Air Cooler boasts a retro stereo design that will look fancy in any corner of your home. It also comes with a sturdy handle and is lightweight (less than 1kg) so you can easily carry the portable air cooler wherever you go — even on a picnic! Just remember to charge it via the USB port so it's ready to go!
8. Xiaomi Microhoo 3 In 1 Mini Air Cooler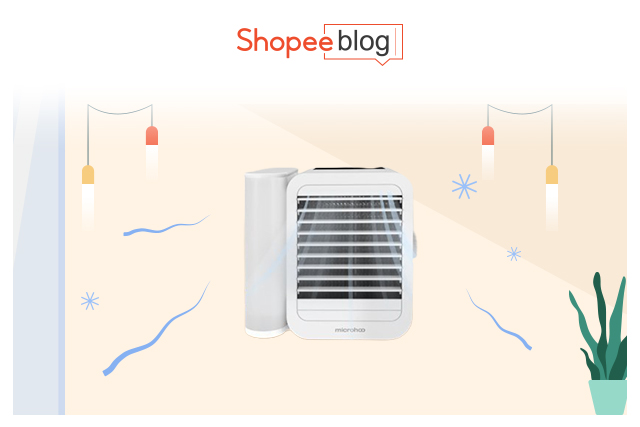 Another mini powerhouse is the Xiaomi Microhoo 3-In-1 Mini Air Cooler. As a small and compact air cooler, it does not take up much space and is convenient to carry to offices, bedrooms, or wherever you need it! This Xiaomi air cooler comes with a detachable 1L water tank which is more than sufficient to last you a few hours. Add a few drops of essential oil into the water tank and the misty air would have a hint of fragrance. Check out this Guide To 7 Best Essential Oils To Get For Your Home.
Best Air Coolers That Ionize and Humidify the Air
9. Mini Device Chillmax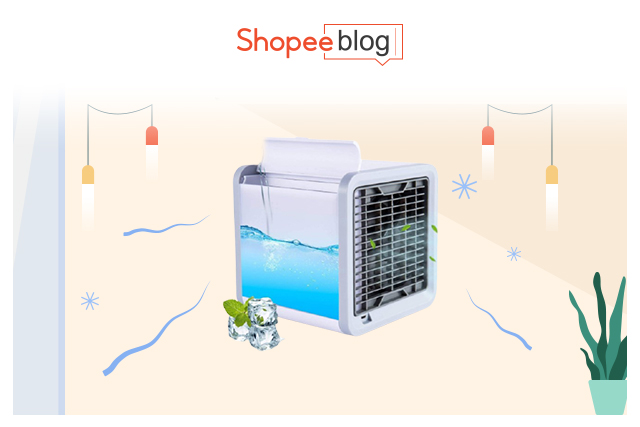 Enjoy cleaner and cooler air with this Mini Device Chillmax which has three types of wind: natural wind, sleep wind, and wind max. Additionally, it's a humidifier and purifier which cools and cleans the air, making it one of the best air coolers for your baby's nursery room! Moreover, you need not worry that your little bub will be awoken by the noise of the portable air cooler as it runs quietly. Plus, it has a built-in LED light with light control that you can easily adjust.
10. VGL KTS-L601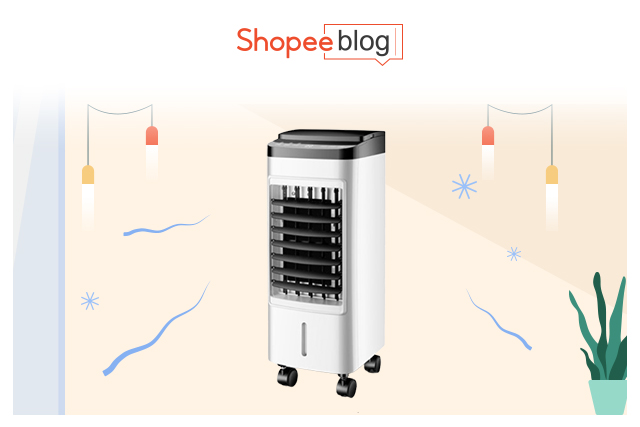 The VGL KTS-L601 is packed with handy features to combat the heat. It has a wide angle of 120° and it can reach up to six meters of wind distance! It has a timer which you can set for up to eight or twelve hours and will automatically switch off after that time. This air cooler is also a purifier and humidifier that will keep the air in your room cool and clean. With its powerful motor, four pieces of ice crystals for faster cooling, and 5L water tank – what more could you ask for in an air cooler? 
11. Symphony Silver-E Evaporative Air Cooler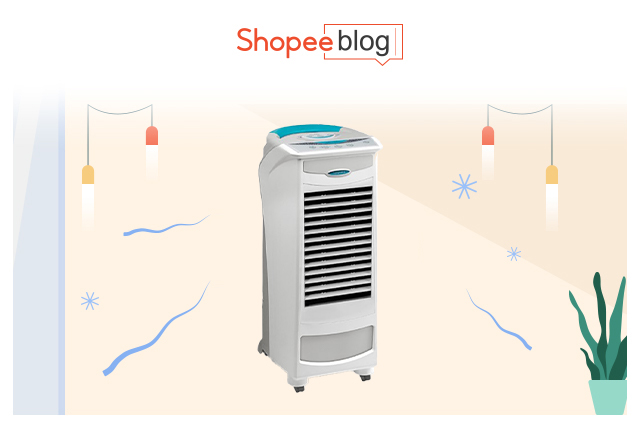 No air cooler has a multi-stage air purification process like the Symphony Silver-E Evaporative Air Cooler! This air cooler takes it seriously when it comes to purifying the air while cooling it. It starts off with its allergy filter to get rid of any allergy-inducing agents in the air. Followed by the bacteria filter where its anti-microbial chemicals kill them all. Next comes the smell filter to ensure that any nasty odors will be expelled and replaced with nothing but fresh and clean air. It doesn't stop there! It has a PM 2.5 wash filter next, to strip off the air with any remaining impurities. And the last checkpoint is its dust filter to ensure that it gets rid of any dust particles that manage to sneak their way in! The air in your room will be as fresh and cool as can be with this air cooler! 
Best Air Coolers With 5L and Above Water Tank
12. Iwata Aircool Z16 Air Cooler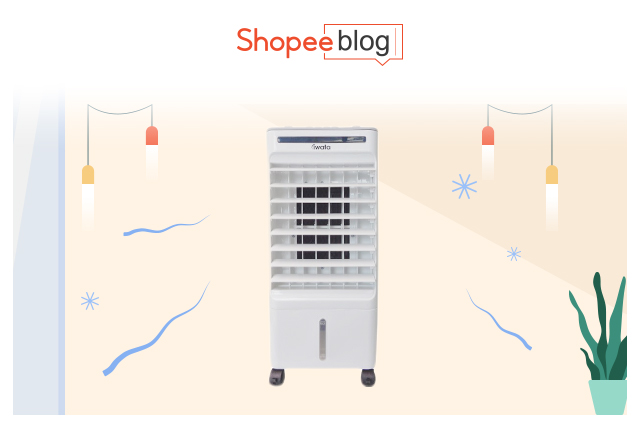 Its three fan speed isn't its only handy feature — the Iwata Aircool Z16 Air Cooler also comes with a water tank that holds up to a whopping 8L so that you can use it continuously for hours — perfect for those warm nights where sleep seems to escape you. You can trust the ice pack chamber to deliver cool air right away. There's nothing to think twice about! Buy this Iwata Air Cooler that's easily one of the best air coolers out there! 
13. Asahi IC 009 Ice Cooling Fan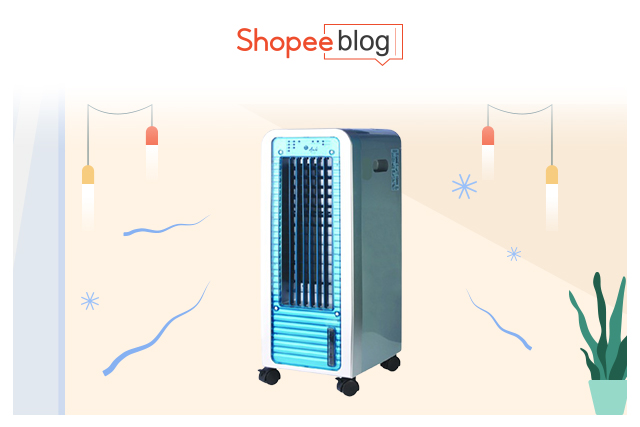 Is your standing fan just not cutting it? Equipped with amazing features like a three fan speed, sleep or breeze function, and 7L water tank, the Asahi IC 009 Ice Cooling Fan will keep you cool without you waking up in a pool of sweat. Its big water tank capacity allows it to maintain cool airflow for hours! It's practical too as its screen and filter are detachable, making it easy to wash and clean. Plus, this air cooler comes with a remote control so you won't have to stand up to adjust its settings.
14. Symphony Brim-8L Diet 8i Air Cooler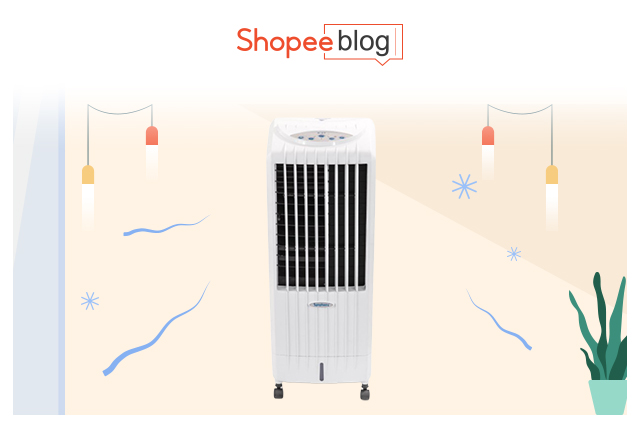 If you're looking for an air cooler that can do it all, the Symphony Brim-8L Diet 8i Air Cooler has got you covered. This air cooler with an 8L capacity is made with iPure technology that has an astounding filter that can filter out dust, bacteria, allergy-causing particles, and purify the air at the same time. It also has a power consumption equivalent to that of a fan so you don't have to worry about facing a huge electricity bill, making it a must-have home essential! 
15. Dowell ARC 80 Air Cooler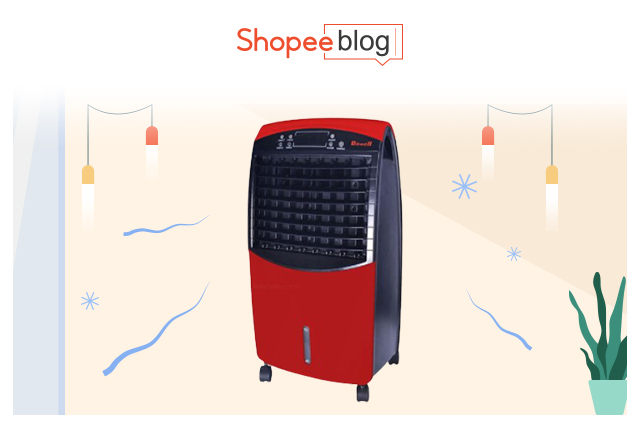 Hate the hassle of refilling your air cooler's water tank? We promise you those troublesome top-up sessions will be few and far between with the Dowell ARC 80 Air Cooler. It comes with one of the largest water tanks we've ever seen — a whopping 8L which is also detachable! The Dowell air cooler is definitely one of the best air coolers for large homes or office spaces. It also has a negative ion generator and a honeycomb filter to humidify any space! 
16. American Home 5L Air Cooler AHC-1450HP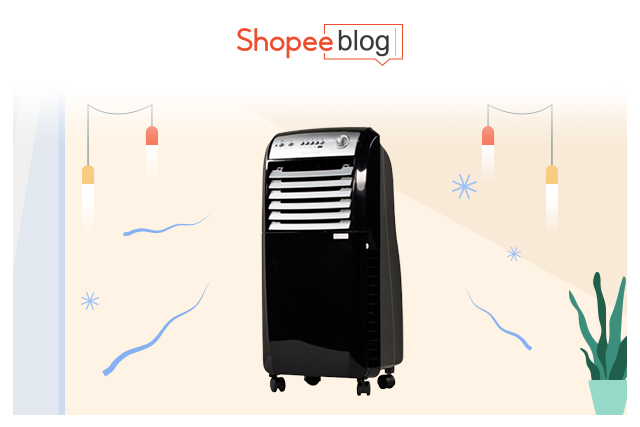 We have another air cooler recommendation that's one of the best air coolers out there! The American Home 5L AirCooler AHC-1450HP might just be the best air cooler for your needs as it delivers a 5L water tank with a dual ice pack for faster cooling. That's not all! This American Home air cooler also comes with a water indicator to let you know when it's time for a refill. You'll also enjoy a powerful  three speed setting making it perfect for sweltering hot days. Additionally, this portable air cooler has wheels so you need not worry about spilling the water tank when you're transporting it around. 
17. 3D AC-2203 Eco Snow Air Cooler
Eight liters not doing it for you? Check out this 3D AC-2203 Eco Snow Air Cooler that comes with 22 liters of water capacity! Having such a big water capacity allows it to cool a room for up to 22 hours. In case you want to save electricity, this air cooler also comes with an eight-hour timer so that it will automatically turn off once you've gotten your good night's rest. With its amazing technology, it also comes with a water pump that will automatically shut down in case there isn't any water left. Even with such a huge water capacity, this air cooler hits all the marks when it comes to aesthetics too! Trust us when we say that you don't want to miss out on the wonders that this air cooler brings! 
Relax and Chill With These Best Air Coolers
The Philippine's unforgiving weather can be just plain uncomfortable for everyone. Fortunately, there are other ways to beat the heat thanks to these air coolers! We're also here to help you out in Choosing The Best Air Conditioner For Your Home. If you think it's time for an upgrade in your home, be sure to also check out these must-have smart home devices too while you're at it. 
Comments