Worry no more about waxing or expensive laser appointments! In today's fast-paced world, people are increasingly exploring solutions that can help them achieve hairless skin without enduring costly and invasive cosmetic procedures. Here's an ultimate guide to Intense Pulsed Light (IPL) technology devices that are changing the game in giving you that radiant and glowing skin! Are you curious about "How often should I use IPL at home" or "Does laser hair removal hurt?" Read on as we put together a list of the best IPL devices in the Philippines that you can invest in when doing laser hair removal at home! This guide also entails laser hair removal side effects to manage your expectations. 
Go The Extra Mile for Your Skin With Laser Hair Removal at Home 
1. Beauteskin IPL Laser Hair Removal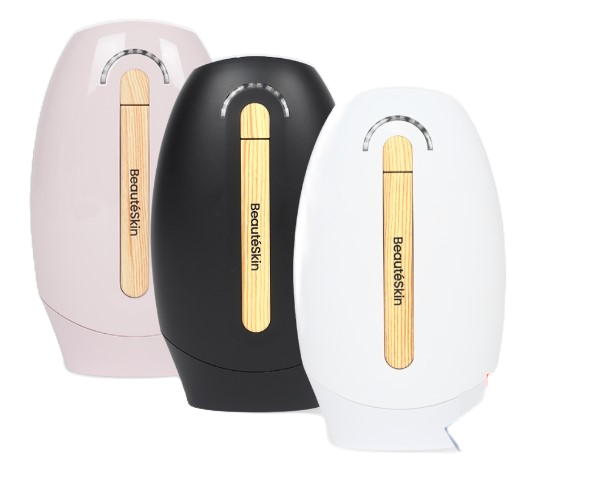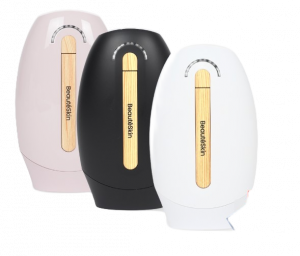 Less painful and easy-to-use are two of the things to consider when choosing the ideal IPL device. Hence, this IPL hair removal device from Beauteskin is specially made to make you feel amazing in your baby-soft skin, making it less painful than waxing. Priced fairly at ₱2,999, this is perfect to use at home. If you opt to have a full body laser hair removal, this is right up your alley. It also comes with a free ice roller, branded IPL pouch, disposable razor, and protective glasses that will make your IPL sessions smoother and more enjoyable. In fact, this IPL hair removal device is able to achieve permanent hair reduction with noticeable results after just a month. In 4 to 12 weeks, you can experience full results! Sounds amazing right? With the right use, you're on your way to achieving that healthy and radiant skin with the best at-home laser hair removal! 
2. Ckeyin 990000 Flashes IPL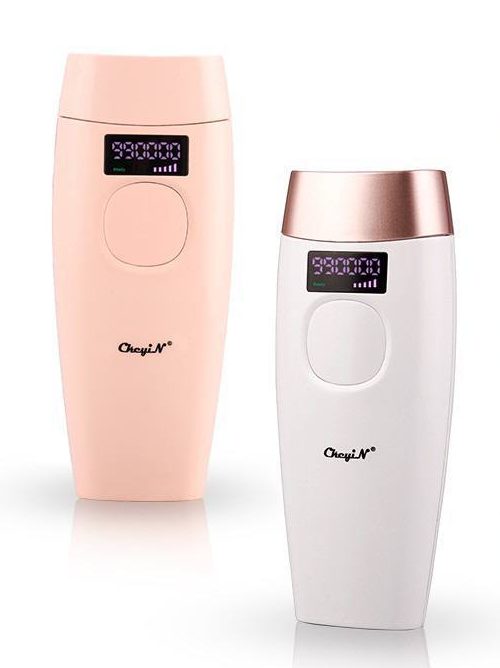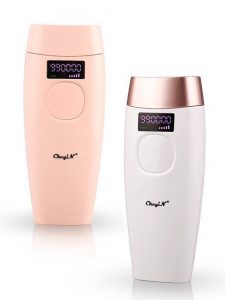 If you're planning to use laser hair removal at home on a budget, you will discover that this Ckeyin 990000 IPL Device is worth your penny! It is undoubtedly a good deal as one of the best IPL devices priced at ₱1,599. It features a photon rejuvenation function that combines hair removal and skin care into one device. Another interesting feature of this IPL hair removal device is the integrated light head design, making your IPL hair removal device safe and effective in mildly stopping hair growth. Your skincare journey will definitely be more exciting thanks to its LCD display screen that shows the remaining times of flashes left. This device is definitely worth a shot as one of the best at home laser hair removal devices! 
3. Anlan IPL Hair Removal Machine 500000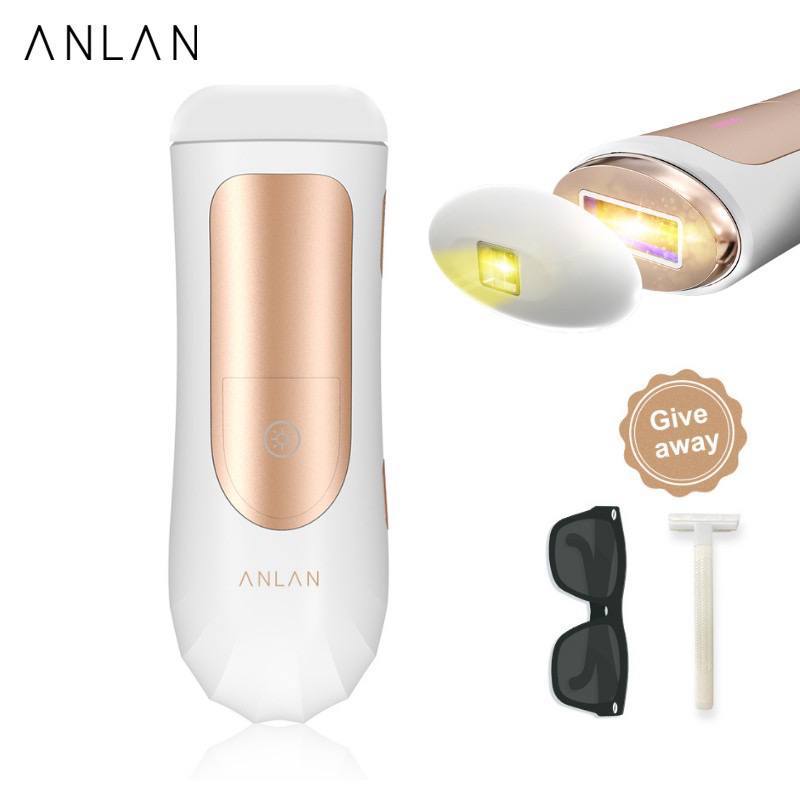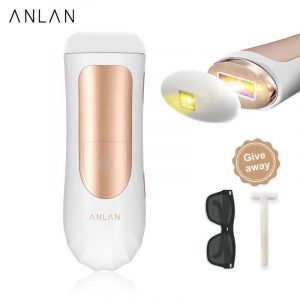 All the best IPL hair removal devices come with a compact and painless hair removal feature, but why not cop this ANLAN IPL Hair Removal Machine 50000? Easily one of the best hair removal lasers that features a sophisticated cooling system, which is unique in comparison to other brands. Equipped with intelligent sensing, it greatly reduces the complexity of the use of this laser hair removal at home. Not only that, this best IPL device in the Philippines has a skin tone sensor to make sure your skin and hair are suitable for treatment. It also has five adjustable light energy settings for a delicate but effective procedure perfect for laser hair removal on the face. For only ₱2,590, you don't want to miss out on experiencing this device's distinctive features.
4. Ckeyin Rechargeable Unlimited Flashes 

Wanna achieve a full body laser hair removal? Considered as part of the top picks of many clients and one of the best IPL devices in the Philippines, the CkeyIn Rechargeable IPL Device is one to beat. It offers a distinctive feature with unlimited flashes and five functional modes. It is not a surprise that this IPL hair removal device at home is a favorite among users thanks to its quartz lamp tube which is more durable and efficient than other IPLs' bulb lamp tubes. For only ₱2,457, you may now adjust and meet different needs through its five-gear adjustment feature. This makes the device more convenient for every skin type that will definitely bring you a step closer to hairless skin with this laser hair removal on the face. 
5.  ANLAN New 999999 Flashes IPL Hair Removal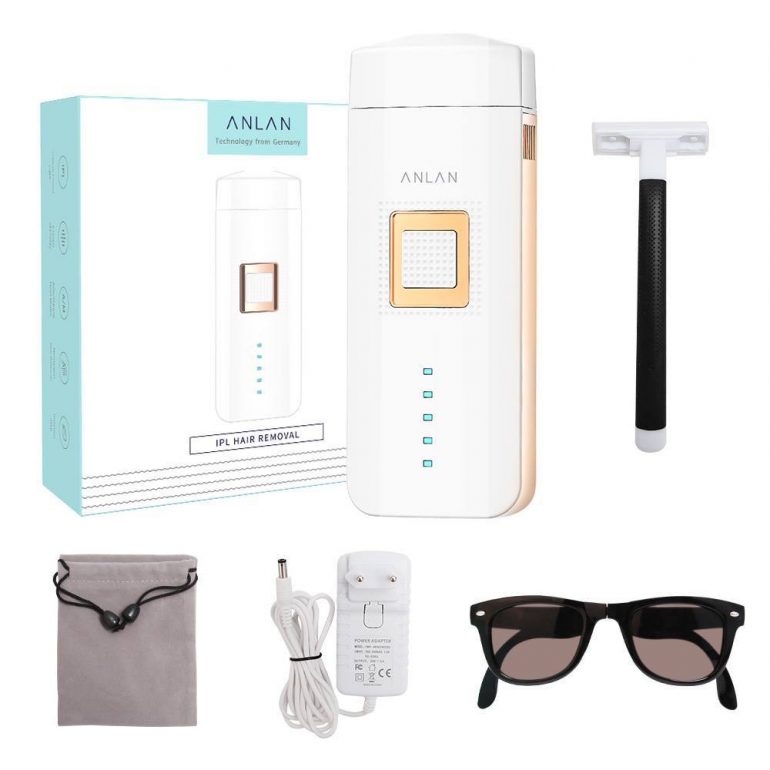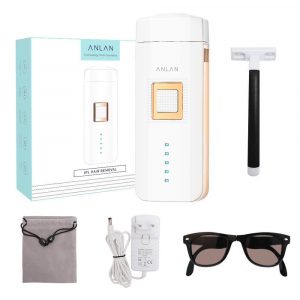 Are you looking for a minimalist type of the best hair removal laser on the market? It's high time for you to give this ANLAN IPL Device a try! We love this device because it comes with five gear adjustments. This improves the accuracy of each flash's energy for a full-body laser hair removal device. It has a replaceable magnetic head, another incredible feature, that can help relieve your concerns about sensitive skin areas. 
Frequently Asked Questions on Laser Hair Removal at Home
Does laser hair removal hurt?
To answer the question, professionals claim that IPL is much less painful than laser hair removal. Although depending on your body type, the pain may vary. Be guided as laser hair removal has side effects that can cause temporary irritations. On a brighter note, despite it not being permanent, the results last longer than plucking, tweezing, or waxing. Give it a try and you'll definitely be pleased! 
What are the common laser hair removal side effects?
The common laser hair removal side effects are changes in skin pigmentation and irritation. It also might temporarily irritate the skin. At the treated area, you can also experience a little bit of soreness and redness. These impacts are nevertheless minimal. The symptoms are frequently the same as those who prefer other hair removal methods such as waxing.  
Explore Laser Hair Removal at Home Options and Discover What's Best For You! 
The best hair removal laser results will vary from person to person and various factors come into play. The question "How often should I use IPL at home?" will depend on the product you're applying but it's safe to say that the IPL device is not for everyday utilization. Once you learn how to utilize it and recognize its key advantages, there's no going back! With their effective performance and usability, these IPL devices are certainly the result of cutting-edge technology, and research is crucial depending on your preferences. With numerous of the best at home laser hair removal, it is also important to take note to use it at your own risk as IPL devices can also harm your skin especially in sensitive areas. Knowledge of the product will be your best friend!
Check out these shavers for men that will do an excellent job if you want to learn more about different hair removal tools and whitening products that are ideal for bringing out the best in your skin – suitable for all skin types. Remember, a healthy and effective skin routine will prepare your skin for the effects of aging down the road, which is why we love to recommend you the best skincare ingredients for each skin type that will help in maintaining the health of your skin from within. 
Comments