Amidst the ongoing pandemic is our natural need to feel clean and so upon hopping in on TikTok, an ever-growing hype on the best bleaching soaps begins its rise to fame! For years, skin whitening soaps have been on-demand for Filipinos and options have continued to grow wider and wider. We have searched high and low on what could be the best whitening soap – and alas, we have made you a list of our top contenders for TikTok's best and most effective whitening soaps in the Philippines!
The Best Bleaching Soaps Hyped Up on TikTok
1. Belo Intensive Whitening Bar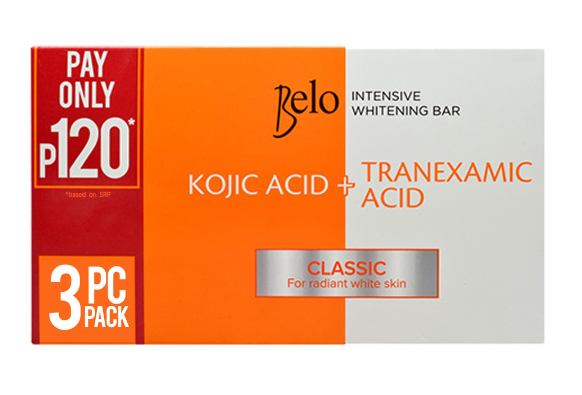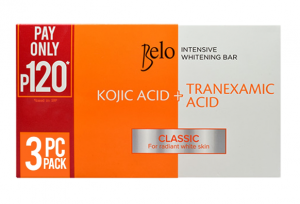 Have you encountered soaps that have left your skin feeling dry and brittle? Well, the Belo Intensive Whitening Bar has got your back! It's a whitening soap that leaves the skin moisturized and nourished with its glycerin inclusion. It's effective in clearing out any pigmentation and marks on your skin, as well as any dark spots with the help of its kojic acid and tranexamic acid. With this soap being known as the most effective whitening soap in the Philippines of 2022 so far, don't deprive yourself of this goody! Because not only is it dermatologist-tested and hypoallergenic (so it is great for any skin type) but it's also definitely one of the best whitening soaps for sensitive skin, too! Go and get yours now for ₱120!
2. Rosmar Kagayaku Bleaching Whipped Soap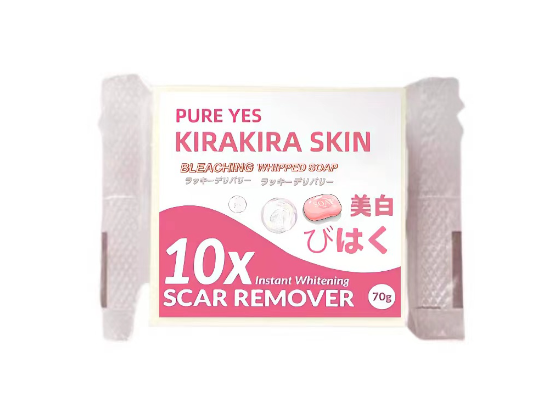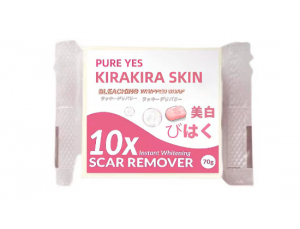 Another front-runner for the best soaps for skin whitening would be the trending Rosmar Kagayaku Bleaching Whipped Soap that captured the hearts of TikTokers, YouTubers, and even some of our local influencers! Give yourself the chance to experience the lush, whipped formula and relish its instant whitening ingredients of glutathione, collagen, and Alpha Arbutin. Its 10x instant lightening property can help lighten and remove existing scar marks on your skin! Not only is it friendly for all skin types, but it's safe for kids and pregnant women too. For only ₱29 to ₱69, you've definitely got yourself a good deal! So don't miss out on the hype and add Rosmar Kagayaku to your carts.
3. Namu Life SnailWhite Whipp Soap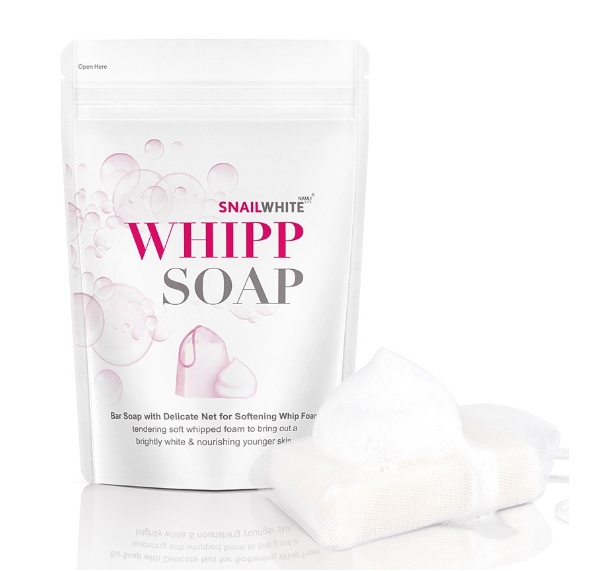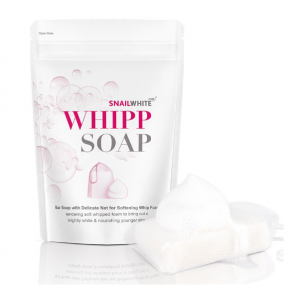 Do you want another option for the best whitening soaps for sensitive skin? Then check out the well-loved Namu Life SnailWhite Whipp Soap. For only ₱295, embrace nature's gifts with the countless benefits this soap includes! Its formula incorporates such natural ingredients that it is undoubtedly one of the most gentle soaps in the market! The Blackcurrant Seed Oil, Sunflower Oil Concentrate, and Balloon Vine Extract allows the soap to soothe and deep clean sensitive and dry skin without the harsh chemicals. Plus, the snail secretion filtrate boosts the production of collagen that plumps and hydrates the skin. Just like the others, this skin whitening soap is beneficial to all skin types!
4. Organic Skin Anti-Acne Bar Soap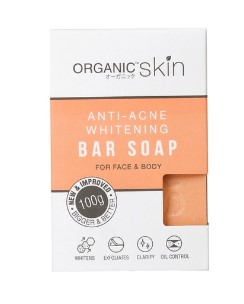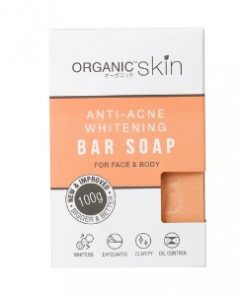 Struggling with acne, pimples, or hyperpigmentation? The Organic Skin Anti-Acne Bar Soap  has the best ingredients that assures blemish-free results in an instant! Best used for acne-prone skin, the Organic Skin Anti-Acne Bar Soap has Tea-tree Oil that reduces inflammation, Niacinamide that helps with pigmentation, and Salicylic Acid that aids in acne scar healing. Kojic acid and glutathione are also two of its key ingredients that brightens the skin and helps with dark spots. Not only does it have natural ingredients that are good for the skin, but it's dermatologist-tested too! What more can you want in one of the best bleaching soaps? Grab yours for only ₱94!
5. Palmolive Naturals White + Papaya Soap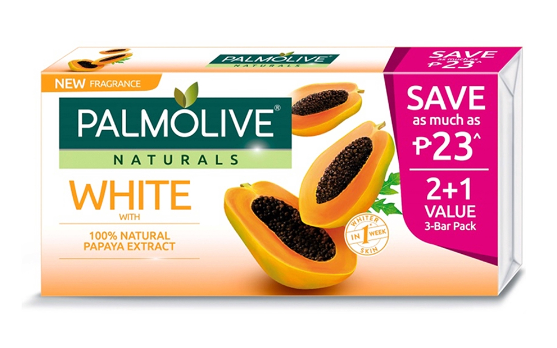 If our previous selection of the best soaps for skin whitening are a bit out of your price range, check out the country favorite Palmolive Naturals White + Papaya Soap with a quality ingredient list and an affordable price! Its main ingredient is the 100% natural papaya extract that protects the skin from any damages while still lightening the skin. Relish in Palmolive's mild fragrance and gentle lather that leaves your skin soft and lush after a good bath. Not to mention, it guarantees only a week's worth of results! There is no doubt that this well-loved whitening soap is one of the best bleaching soaps in the country. Well, what are you waiting for? Add this to your cart for only ₱82!
Revitalize Your Skin with The Best Bleaching Soaps
There is honestly nothing more appealing than the best bleaching soap that comes with loads of other benefits! Just trust in TikTok to give the best of the best and take your pick among our five contenders, and perhaps, you might just find your first placer for the most effective whitening soap in the Philippines! But of course, we won't be limiting you to our top five – feel free to browse Shopee's other whitening soap options, and also check out our body wash, soap, and shampoo and bath skin care sections that offer a range of other body care products that can help complete your body care routine!
Don't hold yourself out from expanding your skin care routine! Perhaps our sunscreen and our anti-aging sections have something to help you out, because your skin deserves the best treatment! There is no doubt that these products from Shopee might just give you that extra glow!
Get a detailed review on the best skincare ingredients for different skin types to know more about what's good for your skin! Maybe some healthy skin tips might be of use too. Want more recommendations from TikTok? Go check out some of the viral makeup hacks and trends from TikTok and see what the hype is all about!
Comments