The Korean Wave hit the Philippines a long time ago, but we can see their influence on us until today! We watch K-drama, love and use Korean skin care products and makeup, dress up in Korean fashion, but one of the biggest impacts on the country from Korea definitely would be K-Pop. Even if Koreans are only a small percentage of the Philippine population, even the most popular K-Pop groups include us in their world tours! In case you didn't know, K-Pop idols work extremely hard to give fans as much content as possible. Whether that's music, live streams, or reality shows, a big factor as to why K-Pop has become so popular on an international scale is because of how entertaining they are in the most unique of ways! 
Each K-Pop group is different, but it goes without saying that all of them are loved. Some fans choose to put their whole hearts into only one group while others follow as many groups as possible! Idols also show their love by naming their fandoms! They all have unique names for a sense of exclusivity, so try to spot them all below! Let's talk about some of the most popular K-Pop groups of 2020 and keep reading to find out the best way to show them your support:
Popular K-Pop Boy Groups
BTS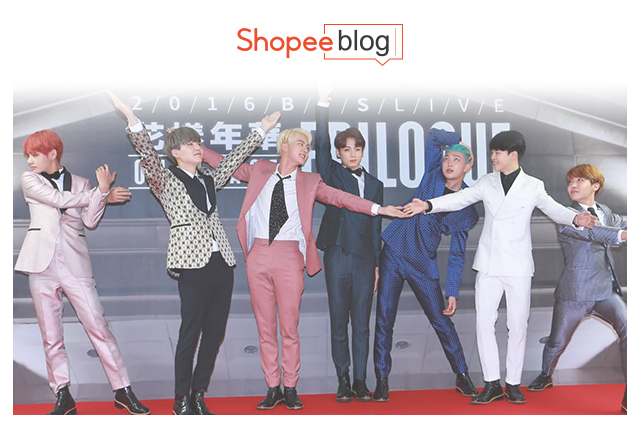 Credit: Google Images
Even if you aren't a K-Pop fan, there's no way you haven't heard about Bangtan Sonyeondan, which means "Bulletproof Boy Scouts". BTS has taken the world by storm, and this is definitely their most successful year to date. With their wholly English song, Dynamite, they were able to hit No. 1 on the Billboard Hot 100 chart, making them one of the most popular K-Pop groups on an international scale. Thanks to Dynamite and the BTS ARMY around the world, they were able to hit No. 1 on the Billboard Hot 100 songs chart again with a Korean song, Life Goes On. This is a very historic event because it's the first time in over fifty years that a song predominantly sung in Korean hit No. 1! With this, BTS proves that music has no boundaries.
Since every K-Pop group has their own set of fans, there's a lot of controversy that comes with the rapid success of BTS. Some people think that they don't deserve it, but if you look at the bigger picture, BTS' breakthrough is a great blessing to South Korea. Their influence has opened the gates for K-Pop to become more than just part of Korean culture. K-Pop is increasingly being recognized across the globe thanks to the seven boys of BTS!
NCT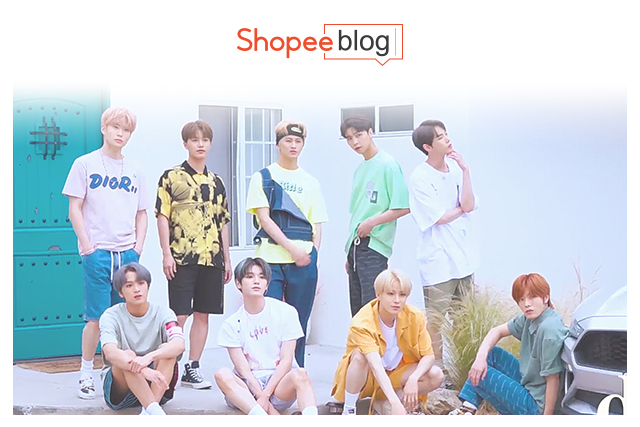 Credit: Google Images
Neo Culture Technology (NCT) is one of the most popular K-Pop groups because they are also currently the largest group in 2020! With twenty-three members, NCTzens have an absolute blast supporting everyone. Compared to your usual K-Pop group, NCT has introduced a fresh take on creating music and content. Within NCT, there are four different subunits.
NCT U is the first and basically consists of all members! The idol lineup varies per song, so it's also one of the most flexible units. NCT 127 is the second subunit that consists of a fixed set of ten members since their debut in 2017. The third subunit is NCT Dream, and it's known as the youthful group! The main concept was that the group had an age limit of 20, but this year, SM Entertainment announced that this subunit would continue to promote as the original members regardless of age. This is definitely a treat for all the fans of NCT Dream, to see their idols together again! Last but not the least, WayV is the newest subunit of NCT that debuted in 2019 with a group of members based in China. We know that this is a lot to take in, but more idols equals more love for this group!
SEVENTEEN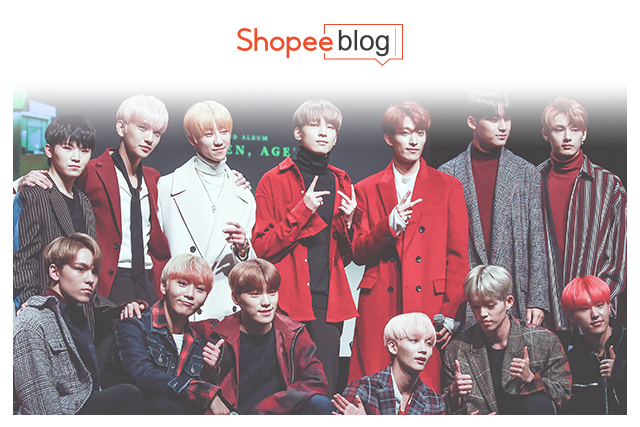 Credit: Google Images
SEVENTEEN is another very popular group! To get it out of the way right off the bat, why are they called SEVENTEEN with only thirteen (13) members? The member count plus the unit count of three (3) results in sixteen. But with the additional factor that they are still considered as one (1) group, that equals SEVENTEEN! These boys are best known for being "self-producing idols." They write their own music, create their own choreography, and sometimes they even shoot concept photos themselves! With all the hit songs and awards under the name of SEVENTEEN, there's no way you can doubt their talents. CARATs love their boys, and the boys love them just as much. To learn more about the intimacy between this K-Pop group and fandom, go listen to Thanks.
Popular K-Pop Girl Groups
BLACKPINK
Credit: Google Images
Even with only four members, BLACKPINK is one of the most popular K-Pop groups to date! Their single Kill This Love was literally record-breaking, being the fastest video to hit 100M. It took less than three days! It's also the most viewed music video debut, which says a lot about the impact of BLACKPINK. Compared to other girl groups that focus on happy and frilly songs, BLACKPINK takes on edgy aesthetics and music to stand out. They also released a documentary called BLACKPINK: Light Up The Sky on Netflix this 2020, which further pushed their popularity outside of South Korea. Try to watch their videos on YouTube, and you'll become a BLINK in an instant! BLACKPINK just radiates girl boss energy, making them an attractive group to follow for both boys and girls.
TWICE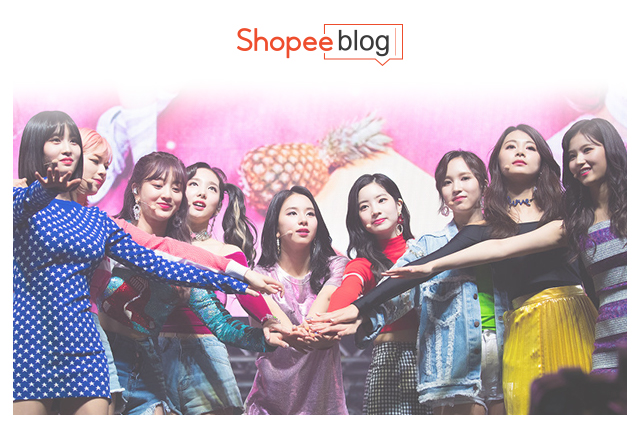 Credit: Google Images
You could say that TWICE is the opposite of BLACKPINK, but that's definitely up for debate. However, it's safe to say that TWICE sets themselves apart by focusing on cheerful music and colorful videos! With three members that are Japanese and one Taiwanese member, it was easy for TWICE to break through a South Korean audience. Today, however, TWICE is popular on an international level! Their entertainment company, JYP, invested a lot of time and effort into this group, and that's something that turned out to be very successful. TWICE actually uses a very good marketing strategy because their title tracks almost always go viral by taking inspiration from online trends. With that being said, another impactful move by TWICE is that they proved to also be successful in promoting darker and more sensual concepts. The duality is very appealing to ONCEs which goes to show that they will only continue to grow from here.
MAMAMOO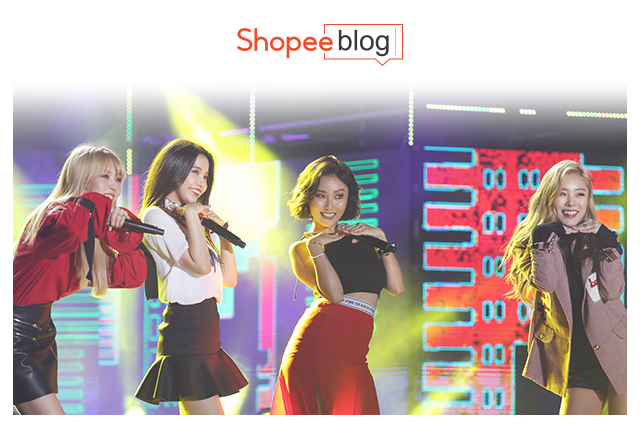 Credit: Google Images
MAMAMOO, since their debut in 2014, only continues to grow in popularity! They are absolutely big in South Korea right now, winning Asian music awards left and right. Another factor to consider is that MAMAMOO actually comes from a small entertainment company of RBW. That doesn't stop these girls from going viral! While K-Pop is a music genre in itself, MAMAMOO also releases R&B songs that appeal to both Korean and international audiences. Out of the girl groups mentioned here, MAMAMOO is the oldest to debut. Considering that they are still very relevant today shows that there is still so much room for their growth! They are able to sustain themselves with support from the "OG" MooMoos, giving them the opportunity to continue to promote and release hit songs and albums in 2020.
Support Your Favorite Groups through K-Pop Merch!
There are more groups to discover and love aside from those listed above. Each of them is unique, which actually makes all of them popular K-Pop groups within their own fandoms! Show your support for your favorites by shopping K-Pop merch online on Shopee Philippines! Shop the latest K-Pop albums for sale. You can find official merchandise from various sellers as well as replicas and fanmade merch to go easy on your wallet. For a subtle show of appreciation, add keychains to your favorite bags and even your car keys!
You can even follow Tala By Kyla, an accessories shop, that has released BTS and BLACKPINK inspired necklaces. Who knows which of the popular K-Pop groups will inspire their next collection! Decorate your room with LED lamps of your favorite members, posters, or get a grid wall to hang up your favorite photocards and stickers.
If you want to prepare for the next world tour of your favorite group, you can buy slogans or even customize your own in hopes of sharing a second of eye contact with your bias! You can hang image pickets for home decor but also bring them out to concerts to express love! Last but not the least, be one with the crowd in concert oceans with the lightstick of your group of choice. 
There are so many different pieces of K-Pop merch that you don't normally see in Western music culture. You might think that it's difficult to attain some of these here, but it's actually very easy on Shopee Philippines! You will find a lot of marketplace sellers that have the same passion for K-Pop groups like you do. They either sell their own merch or they accept pre-orders for official merchandise from Korea! Treat yourself to all your K-Pop needs online today! Regardless of how far you are from your favorite K-Pop group, love knows no distance.
Comments