We all know a gamer who's near and dear to us. Some of us may have even seen first-hand how exceptionally happy they are when playing! So if you're planning to buy gifts for gamers that'll bring out the same sparkle in their eyes when they face the screens, we got you. You won't even have to burn a hole through your wallets for this! Whether they're into mobile games, computer games, or console games, we've curated a list of holiday gifts for the gamers in your life. From gaming accessories to eye-catching gadgets, check out these cool gift ideas at ₱500 and under!
Gifts For Gamers That'll Fuel Their Passion For Gaming
1. VR Glasses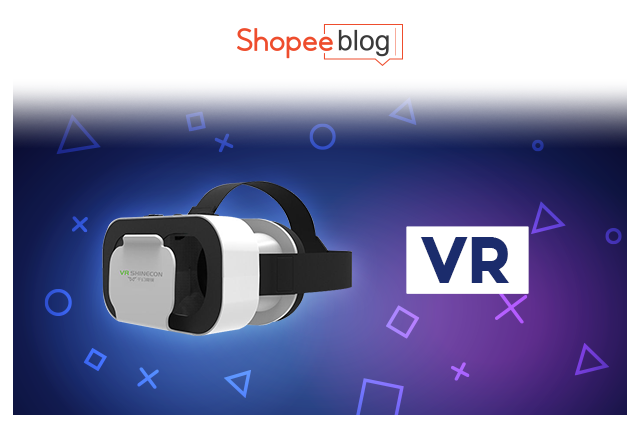 Credit: electronics.ph  
Who doesn't want to be transported into an awesome fantasy world every now and then? Give them a highly immersive gaming experience with virtual reality glasses! The VR Shinecon box 5 mini checks all the boxes for a value-for-money VR headset. It can fit up to 6.5-inch smartphones and has two buttons to adjust the lens. Giving them a 3D and distraction-free gadget to enjoy their mobile games will definitely put a smile on their faces!
2. Axie Infinity Energy Counter
Credit: The Fleetwood Maker 
Are you gift-shopping for an Axie Infinity scholar this year? Help them stay on top of the game with an Axie Infinity energy counter! This colorful single-line abacus helps them keep tabs on their opponent's energy so they can plan their next move in the PVP arena. You can also give them a double-sided grip energy counter which has a more compact and handy design.
3. Gamepad Controller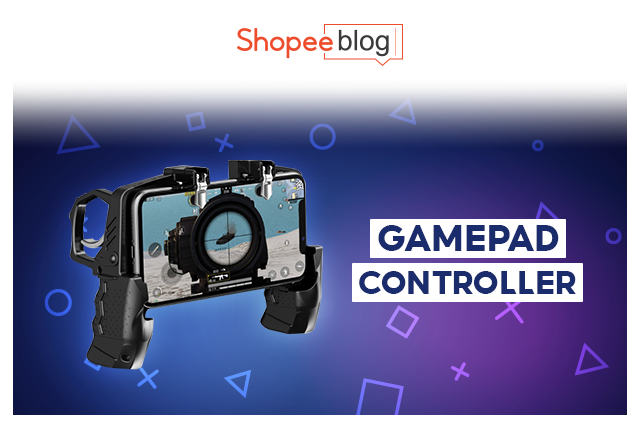 Credit: Generation Artist Shop 
Sometimes, you'll need more than touchscreen controls to win intense mobile games. A gamepad controller that's attachable to smartphones will help players conquer the heat of battle! They'll especially need it in multiplayer shooter games where speed is of the essence. For those who play PlayerUnknown's Battlegrounds (PUBG) or Call of Duty (COD), give them a gamepad controller for the holidays! These controllers have two gun triggers on each side and grip handles for easier phone handling. 
4. LED Gaming Keyboard and Mouse
Credit: Agila Official Store 
Building PCs for gaming is way more satisfying when you include LED lights. A lot of gamers will certainly agree with that! So a LED gaming keyboard and mouse are fail-safe gaming accessories to give for PC gamers. Get your bang for the buck with Limeide GTX300 PUNK LED keyboard and mouse bundle. It's one of the best gaming keyboards and best gaming mice at its price range! An affordable combination of an RGB mechanical keyboard and an LED ergonomic mouse – that's a steal in the gaming community! 
5. Cat-Ear Gaming Headsets
Credit: Salsa Store 
Playing computer games seems incomplete without gaming headsets. As a fun tech gift, they'd surely appreciate an adorable cat ear gaming headset! The Somic cat ear Bluetooth headset has dancing LED lights in the cat ears when in use. With noise-canceling features, flexible headband, and kid-safe volume-limiting technology, these headphones are as functional as they are cute!
6. Retro Gameboy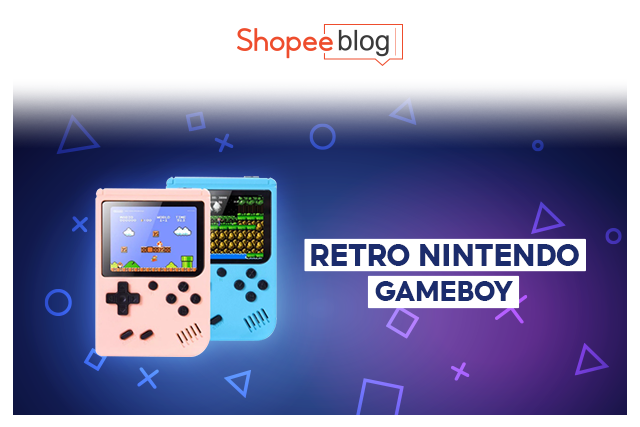 Credit: Doubtless Ambition 
Add a touch of nostalgia to your present with the vintage-style Nintendo Gameboy! It's the perfect retro tech gift for gamer kids and kids at heart. This portable game console comes with 500 games, rechargeable batteries, and multi-platform plugs so you can connect them to your televisions! Choose from adorable pastel colors and add a retro wired controller for the ultimate retro gaming experience.
7. Anti-blue Light Glasses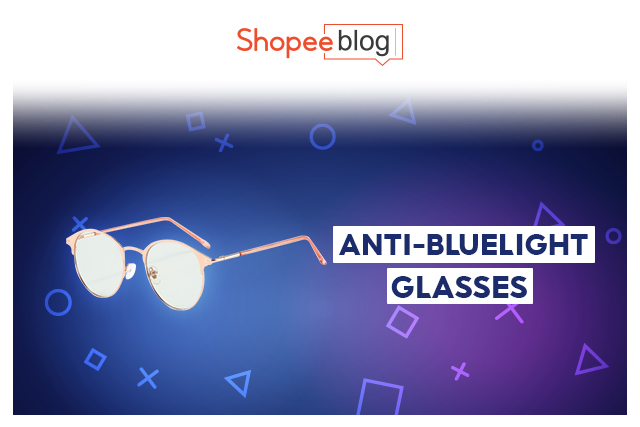 Credit: FEEL GLASSES 
We all know they spend hours staring at screens. So for a simple and thoughtful gift idea, you can get them a pair of anti-blue light glasses. These glasses shield their eyes from excessive blue light radiation emitted by monitors, phones, or TV screens. Plus, the designs are absolutely stylish too!
8. PC Cooling Fan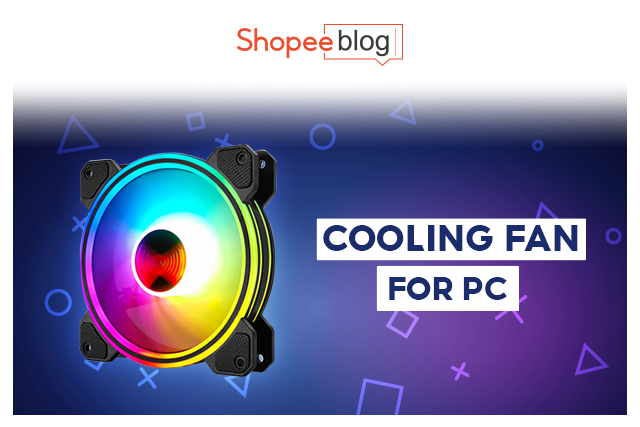 Credit: sycat.mall 
Let them play their favorite PC games all day long without the worry of overheating! Check out LED cooling fans that they can attach inside their desktop CPUs. We recommend the Powerlong gaming fan that has RGB controls so users can customize the LED lights. They'd be glad to know you support their long hours of gaming with this gift!
9. Steering Wheel Controller for Nintendo Switch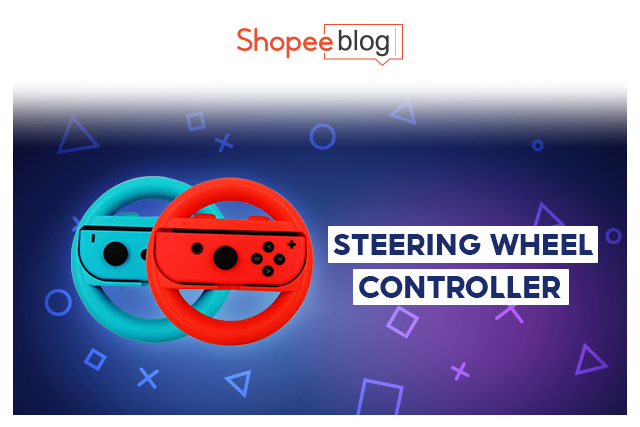 Credit: Bianfeng Store 
As a gaming console that you can transform to handheld and vice versa, Nintendo Switch is already awesome on its own. One way to make it more fun for console gamers is by giving them additional controllers to fully enjoy some of the best Nintendo Switch games! They're going to be excited to play Mario Kart and other racing games with a steering wheel controller. The awesomeness doesn't stop there! Get more Nintendo Switch accessories like Nintendo tennis rackets, Nintendo gun handles, and Nintendo drum sticks.
10. Gaming Gift Codes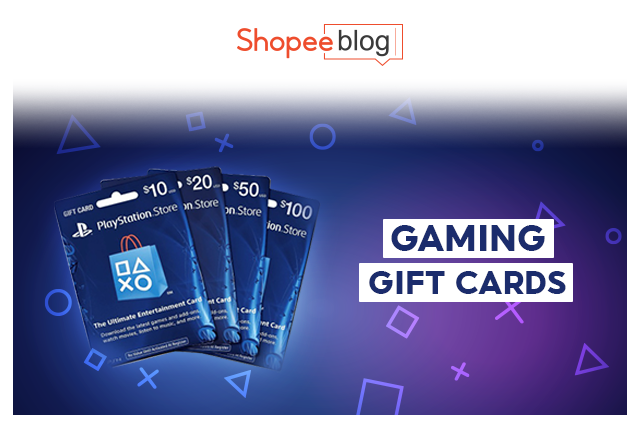 Credit: EsonShopPH 
The most awesome gifts for gamers are not all tangible. Trust us when we say gamers almost immediately perk up when they hear about gaming gift codes! They can use Playstation gift codes and the likes to unlock the special features of their favorite games. For as low as ₱500, you're practically getting them new characters, skins, and apps that they're dreaming of!
11. Console Protective Case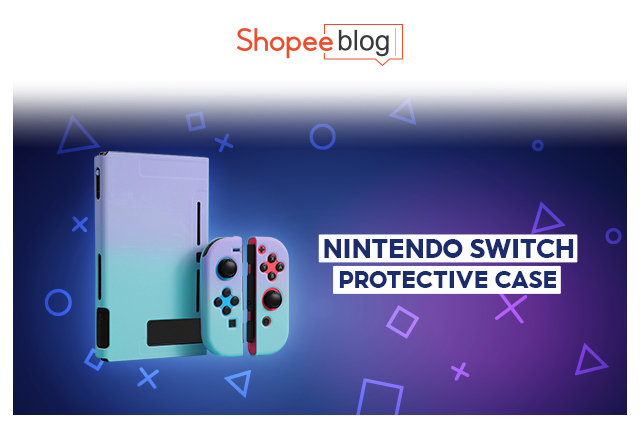 Credit: koosir.ph 
Consoles are like prized jewels in the eyes of those who play with them, which explains why they're extra-protective of these gadgets. As a practical gift for these gamers, get them a protective case for their consoles! Choose from Nintendo Switch protective cases, Playstation controller cases, or Xbox controller cases.
Up Your Gift-Giving Game With The Best Gifts For Gamers
It might seem a little challenging to choose the best gift for your beloved gamers, but you got this! From aesthetically-pleasing gaming accessories to new gaming devices, you'll psych them up with the holiday gift ideas we have for you. Plus, they're guaranteed to be affordable too. If you're willing to splurge a bit, help them upgrade their gaming setup! Check out the best gaming phones, best gaming chairs, PS5 games, and even twitch streaming equipment.
Don't miss out on Shopee's jam-packed 12.12 Big Christmas Sale! Learn how to join Shopee Milyonaryo and Shopee Shake, get all the perks through the New User Zone, and activate your ShopeePay wallet to get ₱100 through Shopee Pera Pamigay when you register now! Check out the Shopee Sale Schedule so you can make the most out of this year's 12.12 sale! 
Comments