Whether it's a fancy occasion or you simply want to end a tiring day, a glass of wine will do the trick! But with the holidays coming around, it's best to have a bottle of wine up your sleeve to make any gathering more memorable and flavorful. Treat your loved ones to the best wine that you can cop without having to break the bank! To give you a hand, we've rounded up the best wine brands under ₱1,000 and you'll find yourself coming back for more. So you better read on! 
6 Things to Look Out For When Choosing Wine
Before you dive headfirst into the best wine brands out there, you have to know what to look out for. In case it's your first time giving it a try, here are five things to look out for when you go shopping for famous wine brands in the Philippines. But do take note that wine selection is very subjective! Choose what fancies your tastebuds! 
1. Flavor
What kind of flavors do you gravitate towards? Fruity? Sweet? Naturally, if you like sweet drinks and food, then you'll certainly enjoy sweet-tasting wine. On the other hand, if you're a black coffee drinker, then you'll love wines that lean towards acidity such as most wines from Italy, France, and Spain. 
2. Sweetness
For any sweet tooths out there, opt for wine with "sweet" written across the label. If you want a tad bit of sweetness that's still bearable, give "semi-sweet" wine a shot. For those steering clear of sweetness in their wine, go for dry wine which won't have a hint of sweetness at all. 
3. Body
The wine body determines how heavy or light it feels in your mouth. So choosing your preferred wine body is essential! There are three categories when it comes to wine body: light body, medium body, and full body. Light-bodied wines go perfectly with salads, seafood, and meat. It has the least alcohol content. As for medium-bodied wines, these are a step up in fullness as compared to light-bodied wines. These types of wine go well with pasta, chicken, and food with more complex flavors. If you want more alcohol content, go for full-bodied wines. These wines can cut through fatty foods and are a great companion to rich flavors like steak and creamy dishes. 
4. Acidity
Do you enjoy tart or crisp-tasting wine? Wines with high acidity are right up your alley. On the contrary, if you like smoother and rounder-tasting wines, then you should treat yourself to low-acidity wines. But how do you know if a certain wine has high or low acidity? It's simple! Wines with more acidity will have you salivating more. You can also tell by sight, especially for red wines. Red wines with high acidity will be colored ruby red. 
5. Alcohol
Don't forget to check the alcohol content on your wine label! Having more alcohol content in wine will warm up your throat and the back of your mouth. This is great especially during cooler weather to warm you up! Be sure to drink responsibly. 
6. Tannin
Wine tannin comes from grape skins, seeds, stems, and wood barrels where wine is stored during aging! When tannin is present in wine, it adds bitterness and astringency to it. Among the different kinds of wines, all red wines have tannin because tannin is incorporated during the process of making red wine. So if you're not a fan of tannin, it's best to steer clear of red wine! 
7 Best Wine Brands of 2023 That You'll Fall In-Love With In No Time! 
1. Three Hens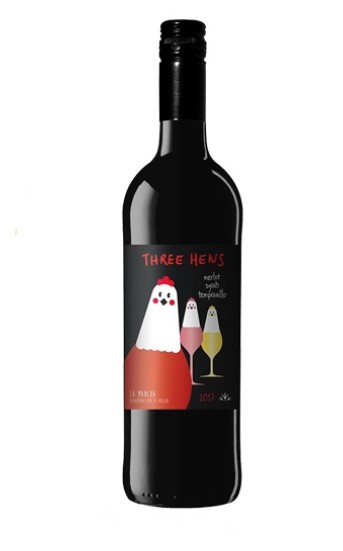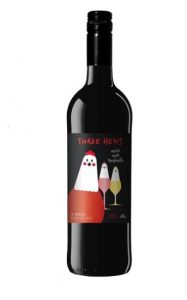 Support local with the Three Hens! Being Filipino-owned and bottled in Spain, Three Hens wines are great for the palate and easy on the wallet. Where in Spain are their wines sourced and bottled, specifically? None other than the Castilla-La Mancha region which is known for being one of the largest and oldest wine regions in Spain! So rest assured that Three Hens wines have exquisite and top-notch flavors and quality. Treat yourself with the Three Hens Red Wine that comes with a dash of spice and mocha or feel refreshed with the Three Hens White Wine. Both are priced below ₱500 so you may find yourself buying both! 
2. Barefoot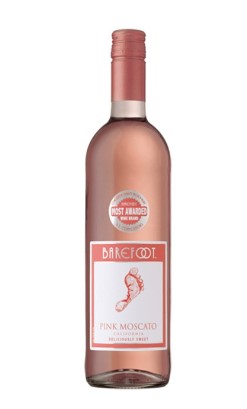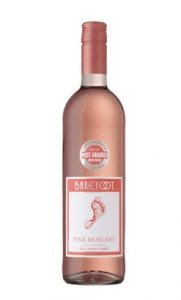 Barefoot prides itself on being the most-awarded wine brand in the world! With all the awards that Barefoot has accumulated over the years, it's no surprise that this is among the best wine brands out there. For over 56 years, Barefoot has opened its doors to all sorts of flavors and types of wines. You can count on Barefoot for delivering delicious and diverse wines at affordable prices. Try the Barefoot California Pink Moscato which will fill your mouth with sweet, citrus flavors, or the Barefoot California Sweet Blend Red Wine which has cherries, blueberries, and strawberry jam that couples well with a good steak or spicy dishes. There's more! Check out Barefoot's Moscato White Wine, Cabernet Sauvignon, White Zinfandel, Red Moscato, Sangria, and the Merlot Wine. Barefoot definitely does not hold back when it comes to creating a diverse range of wines! 
3. Yellow Tail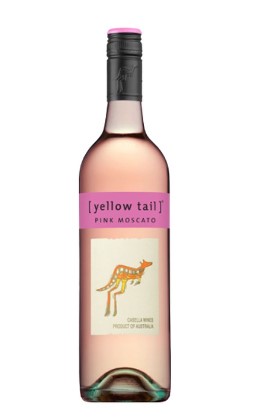 From the land down under, Yellow Tail is a winery run by the Casella family for over six generations! If you've been itching to try Australian wine, then Yellow Tail is a great place to start. With the intention of creating wines that are easy to understand, easy to drink, and easy on the palate – Yellow Tail is perfect for just about any occasion there is. The Yellow Tail Pink Moscato Wine and the Yellow Tail White Moscato Wine are perfect if you want a refreshing glass of wine. The Yellow Tail Cabernet Sauvignon Red Wine is also among their best wines as it has more acidity and dryness, which makes it perfect for beef, lamb, and poultry dishes. For more softness and less acidity, you can give the Yellow Tail Merlot Red Wine a sip especially if you enjoy full-bodied wines that are smooth!  
4. Carlo Rossi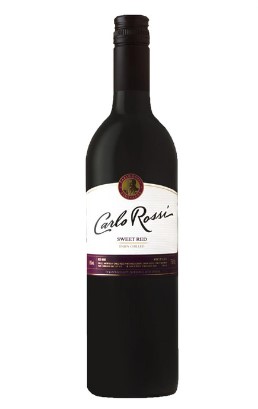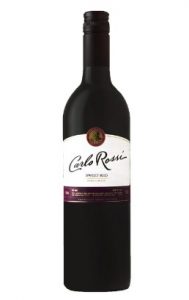 With the use of only the best and most delicious grapes from California's Central Valley, rest assured that you are getting luscious flavors at affordable prices with Carlo Rossi's wines! You can choose from their mouthwatering red, white, and sangria wines. Starting off with the Carlo Rossi Sweet Red Wine, this wine is perfect for those who love light to medium-bodied wines. A burst of bright red fruits and floral notes will fill your tastebuds! For more body and less sweetness, opt for their classic Carlo Rossi California Red Wine. As for white wines, you can never go wrong with the Carlo Rossi White Wine Blanc which is soft, dry, and medium to full-bodied wine. For desserts, pair it with the Carlo Rossi Moscato Sangria or the Carlo Rossi Pink Moscato Sangria that have sweet and fruity flavors! 
5. Two Oceans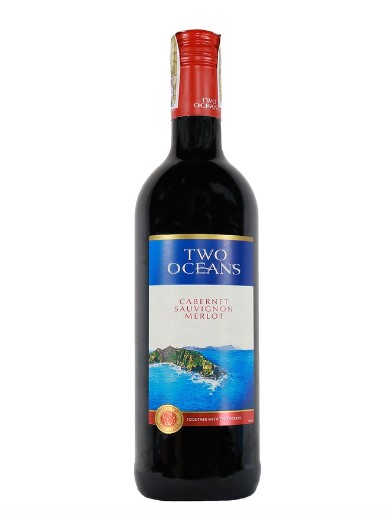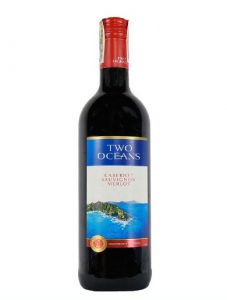 From the place where the Indian and Atlantic oceans meet, comes one of the best wine brands in the world – Two Oceans! Birthed from the magnificent vineyards of South Africa, Two Oceans does not hold back in producing flavorsome and heavenly wines. It's about time that you have a glass of Two Oceans' Cabernet Sauvignon Merlot which is ruby red in color (note the acidity level it implies) and a mixture of red fruits and ripe plum that will surely be a treat for your tastebuds! The Two Oceans Shiraz is a must-try especially if you can't get enough of smoky notes coupled with ripe berry flavors, cherry, plum, and pepper. 
6. Maria Clara Sangria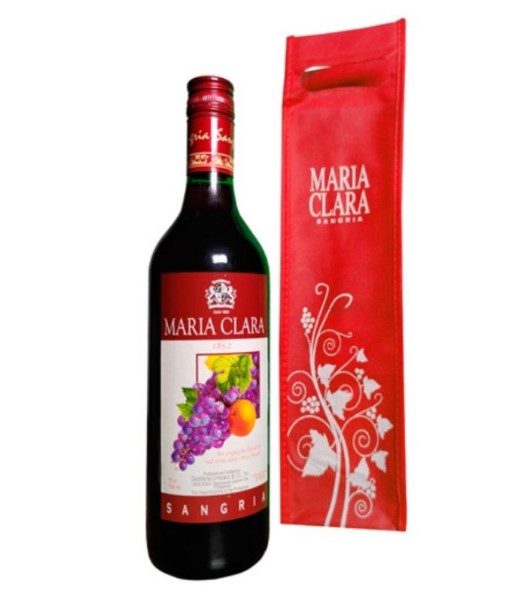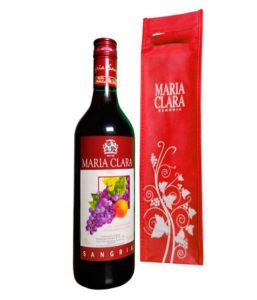 Have you been on the hunt for the perfect table wine that you can drink on a regular basis? Maria Clara Sangria is a go-to for many, especially as it caters specifically to the palette of Filipinos. This classic red wine takes it up a notch with a gentle whisper of citrus fruits. You'll find yourself completely pleased and satisfied with a glass of this mouthwatering wine! Aside from tasting delicious, a glass of this red wine comes with a list of health benefits and is refreshing at the same time. If you're dipping your toes into the exciting world of wine, you can try out the Maria Clara Sangria Miniature before taking the plunge! The Maria Clara Sangria Limited Edition Label also makes a great gift with its stunning new label design that fancies up just about any occasion!  
7. Jacob's Creek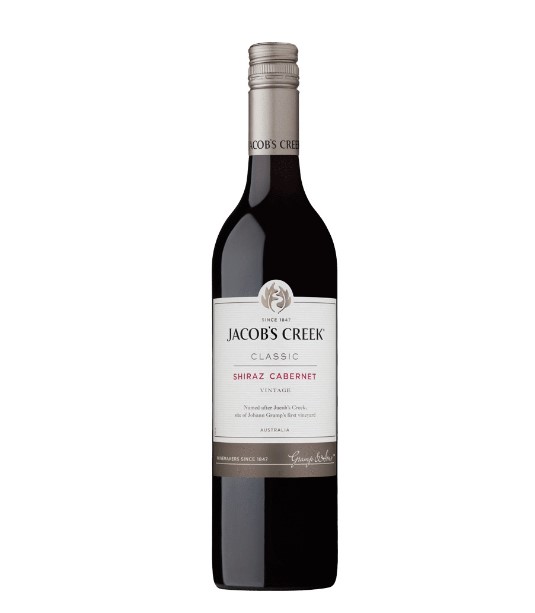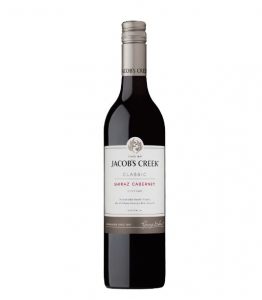 Jacob's Creek is high up on the list of the best wine brands especially as it's adorned with awards thanks to its world-class, luscious, and delectable wines. They have a wide array of award-winning wines including their shiraz, chardonnay, and a lot more! Aside from creating flavorsome wines that are definitely worth the money, sustainability is at the heart of Jacob's Creek. Committed to sustainable winemaking in their winery in South Australia, rest assured that with every sip of their wine, you're getting only the best of the best. Their winemaking process goes through a 10-step process with the use of high-quality grapes, resulting in their refined wine. Try out their merlot, shiraz cabernet, and riesling too!   
Fancy It Up With the Best Wine Brands in Town This 2023
Grab your favorite wine glass and the best wine and call it a day or cheers with your loved ones! With the holiday celebrations coming along, you can easily take your celebration up a notch with the famous wine brands in the Philippines that you can buy on Shopee Philippines. Pair your favorite wines with these Noche Buena recipes or try out these best steaks in BGC that offer great wine too! Try out all the different brands with their exquisite flavors since their affordable prices won't hold you back! Just remember to drink responsibly!
Comments