Marie Kondo. Minimalism. Zero-waste.
These are just some of the current trends today that urge us to live a clutter-free life. Juggling our daily lives with school, work, or parenting – most of us might question how people can have the time to organize one's own home. Add the summer heat that hinders us to move around, just the thought of having to clean your entire space can already make you tired.
But what better time to get involved in this movement (if you haven't yet) than this summer season! Who wants more clutter in the midst of this heat, right? So if you want a head start on how to be more neat, read on these three easy and surefire ways to get you organized.
3 Simple Tips For A Clutter-Free Summer
1. Plan ahead.  
As the old cliche goes, "Failing to prepare is preparing to fail." Before you actually start physically tidying up your home, make sure to prep yourself mentally. With all the clutter we have, it can be a bit overwhelming to just dive right into your kitchen or closet and start letting go of things. Organizing your home is a big and daunting task, so take the time you need to get things done. It can be a week for some, or even a month or two for others. Here's a simple day by day checklist on what category to prioritize if you intend to do this in a span of 30 days.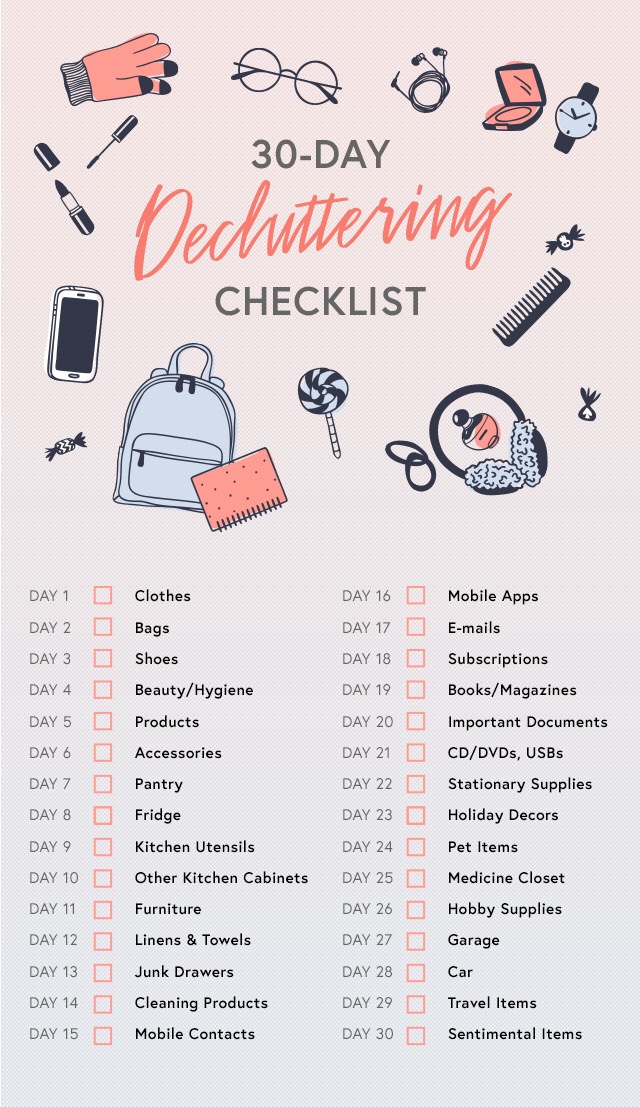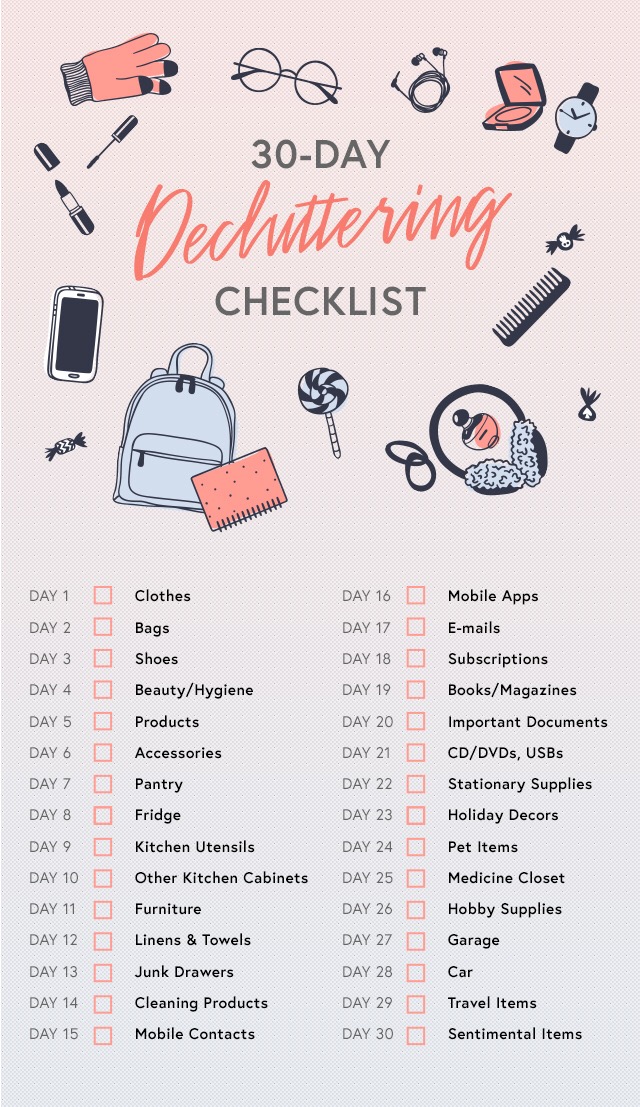 2. Get equipped.
After prepping yourself for the month-long decluttering ahead, getting the right tools is your next step. You can treat this as a soldier going into battle. You wouldn't wanna go into battle without the correct rifle, right? We've seen these shelf and basket organizers in most of the Marie Kondo episodes and now we see people posting their organizers all over social media. This is the bandwagon definitely worth joining in, so come join the fun of choosing your weapon of choice! Here are some readily available suggestions: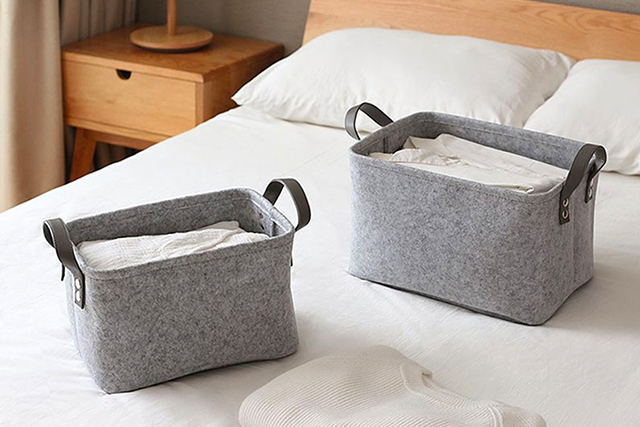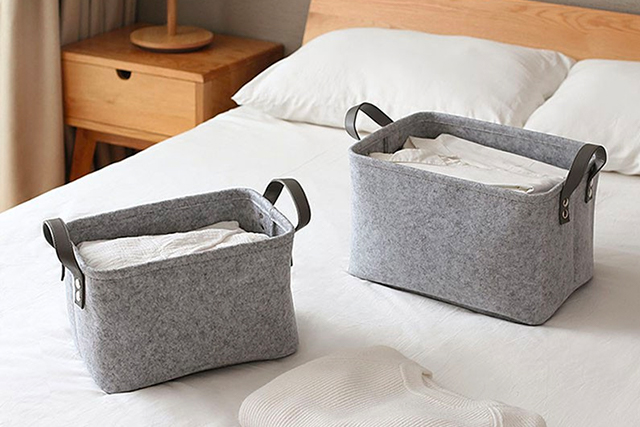 (Credit: wowfashion.ph)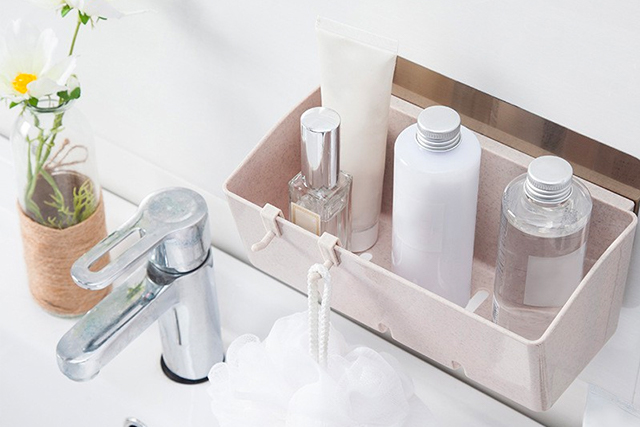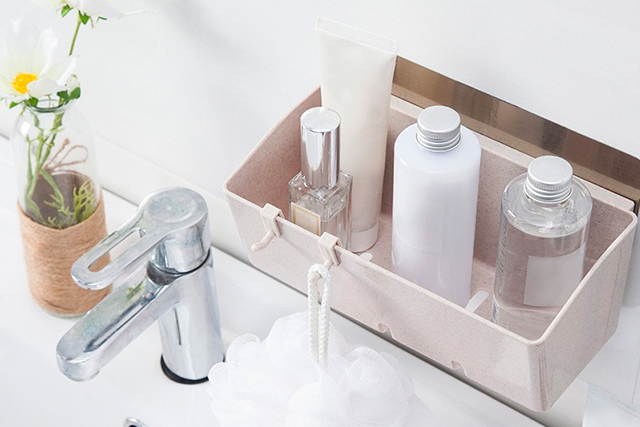 (Credit: bhanant.ph)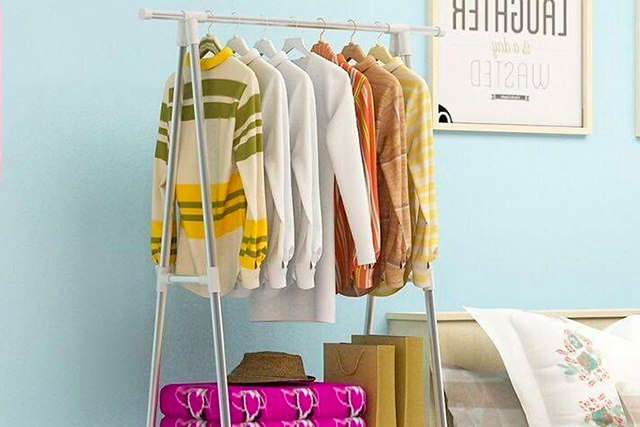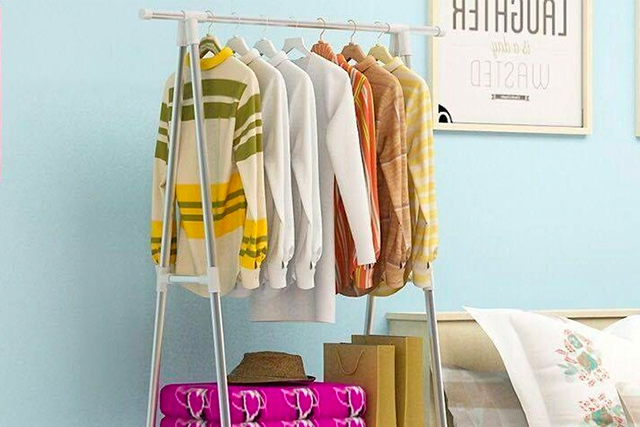 (Credit: onegoodlifegeneralmerchandise)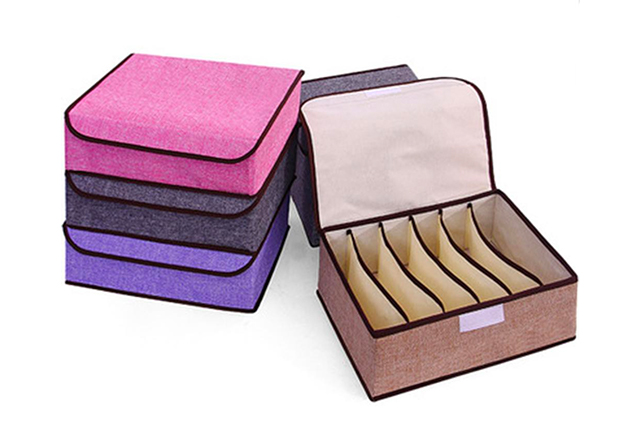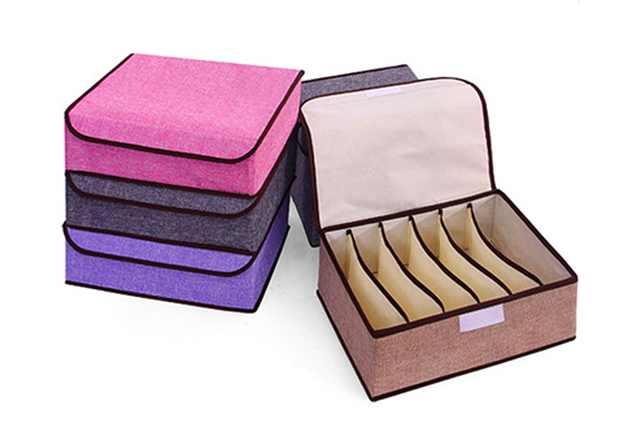 (Credit: Warm Your Home)
3. Move things around.
In as much as the #KonMari method urges us to let go of a lot of things that don't spark joy, it doesn't necessarily mean throwing things away from the get-go. You'll be surprised how simply moving your things to the right place can make a big difference in 'lessening' clutter. Now that you have your shelf and basket organizers ready, start making sure you group things by category. Not only will this make your space look tidy, it will also help you easily find things when you need them. For more tips and tricks, watch the video below.
Learn from the organizing queen herself through these 10 simple tips!
10 Amazing Tips from Tidying Up with Marie Kondo
Pretty simple, eh? We've made a sample plan you can follow for 30 days. If you still don't have your organizers ready, you're in luck 'cause today is Shopee's Big Home Sale! Get your shelf baskets and other organizers at big discounts! Happy shopping and organizing!
Written By: Bing Lobarbio – a free-spirited and creative minimalist-vegetarian who loves travelling for quick escapes from the hustle and bustle of Manila life.
Comments