Choosing the best diaper for your little one can be a challenge in itself. With all the diaper brands in the market, how can you possibly find the perfect one? But there's always hope! To put your search to an end, it's high time for you to give Uni-Love diapers a shot! Rest assured that with Uni-Love diapers, you get high-quality products at affordable prices that won't break the bank. The Uni-Love Airpro Diaper, in particular, has been the talk of the town. Read on to discover what sets this diaper apart, making people rave about it! 
Uni-Love Airpro Diaper: What's Great About It 
1. Breathable backsheet
Ensuring your baby's comfort is the number one priority when it comes to finding the best diaper! The Uni-Love Airpro Diaper has a breathable backsheet that your little one will find comfort in. This breathable backsheet is like no other as it's built to release humidity and moisture – making your baby as comfortable as can be! 
2. Super absorbent
The last thing that you want is to deal with diaper leaks! With UniLove Airpro Diaper, you can say goodbye to those worries thanks to its ultrathin absorbent core. Aside from not having to deal with leaks, your little one will experience dryness and comfort as this diaper absorbs and diffuses liquid as quickly as possible! On top of that, with this diaper's capacity for high absorption, its pad is thin and lightweight too! 
3. Ultra-soft topsheet
Diaper rashes can be a heartbreaking and stressful experience for you and your baby. Thankfully enough, the Uni-Love Airpro Diaper is made with an ultra-soft topsheet. This means that with this in tow, it can help prevent diaper rashes! With its ultrasoft feature, it reduces skin friction which in turn lessens the possibility of diaper rashes. 
4. Stretchable waistband
Worried that the diaper won't fit your little angel comfortably? Fret not because the UniLove Airpro Diaper has a stretchable waistband that will snuggly hug your little one's hips. With this perfect fit, you can rest easy knowing that your baby can move about freely and comfortably! 
5. Wide range of sizes
Aside from the stretchable waistband, the Uni-Love Airpro Diapers come in a wide range of sizes! From newborn size to XXL, Uni-Love Diapers make the perfect companion as your little one grows up. So stock up on Uni-Love Airpro Diapers in newborn, small, medium, large, x-large, and xx-large sizes! 
3 Easy Steps to Change Your Baby's Uni-Love Airpro Diaper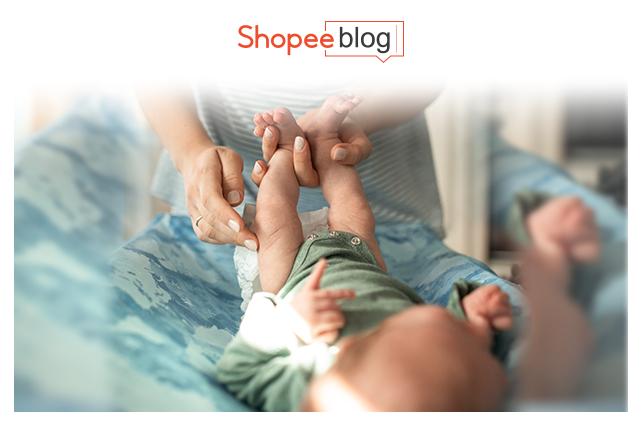 Credit: Rodnae Productions / Pexels
With the Uni-Love Airpro Diaper in your cart, the next thing you need to know is how to change your little one's diaper. Whether you're a first-time parent figuring out the ropes or a pro at changing diapers, here's a crash course on changing diapers in three easy steps! 
Place your baby on a changing mat and remove the used diaper. With the used diaper out of the picture, gently wipe your baby's skin with the Uni-Love Unscented Baby Wipes! Make sure to wipe from front to back. 
Carefully lift your baby's ankles and smoothly slide in a new Uni-Love Airpro Diaper underneath. 
Fasten the sticky tabs to close the diaper. To make sure that it's neither tight nor loose for your little one, put two fingers between the diaper and your baby's tummy. If you're able to do so easily, then it's the perfect fit! 
Shop for Uni-Love Airpro Diapers on Shopee Philippines Now
There's nothing to think twice about! Do your little angel a favor and buy Uni-Love Airpro Diapers now to keep their skin as comfy and dry as possible. Uni-Love Airpro Diapers come at affordable prices and you can enjoy amazing discounts and promos on Shopee too. For more parenting tips and tricks, check out Mom's Club! You can also find exclusive vouchers, prices, and membership perks when you join the Mom's Club! 
Comments