You've probably seen those gorgeous keyboards all over the internet. Compared to your standard keyboards, the unique designs come from custom mechanical keyboards! As its name suggests, custom mechanical keyboards are personal and can pretty much be coined as one in a million. While there are a lot of factors to consider when building a custom keyboard, it's great to know that you can get all the parts you need on Shopee Philippines! Building a keyboard isn't for everyone, but if you know what you want in a keyboard, you can easily get it through DIY. Follow our tech guide to get you started!
Advantages of Building a Custom Mechanical Keyboard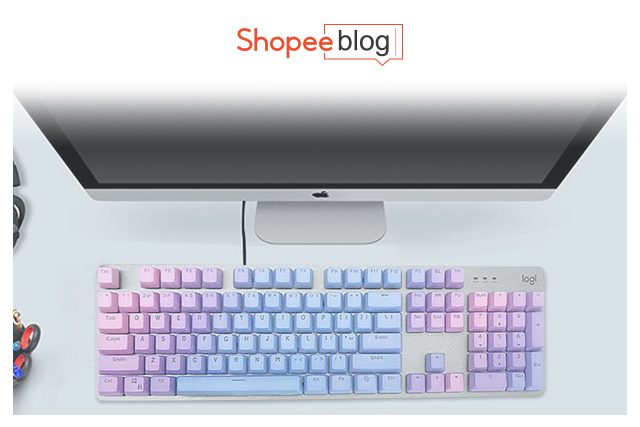 Credit: Key cap store
Customizable Layout
When you build your own keyboard, you have complete freedom over its layout!  While you can already choose sizes from full-sized keyboards to 40% keyboards, these pre-built ones may not have exactly what you want. That's where custom mechanical keyboards come in. You can control the size, switches, arrangement of keys, and overall functionality of your keyboard. With a customized layout, your gaming performance will surely improve.
Learning Experience
Building your own custom mechanical keyboard is also a great learning experience! In this particular article, you will learn about the different components of a keyboard. There are a lot of local shops that offer their services to build your keyboard for you with the parts you provide, but if you're up for it, you can do this yourself too!
This may either scare or excite you: your soldering and programming skills will be put to the test! If you're completely new to either of these things, then building a custom mechanical keyboard is a great start.
Stunning Design
Last but not least, your keyboard will personally be yours in terms of looks as well! Gone are the days of changing your RGB settings for a unique look. With custom mechanical keyboards, you can choose keycaps in sets or individual pieces! This is almost everyone's favorite part when it comes to building a keyboard, and there's no satisfaction quite like going all out with creativity.
Custom Mechanical Keyboard Parts
There are a bunch of different parts you need to know about before you build your first custom mechanical keyboard. However, once you understand the functions of each part, you've made it past your first obstacle in creating your dream keyboard! The most important thing you need to remember is that all your parts must be compatible with each other. In this case, size matters and all the other parts will rely on this! Make sure to do your research before buying parts so that everything fits together perfectly. Learn more about custom mechanical keyboard parts with this tech guide:
Case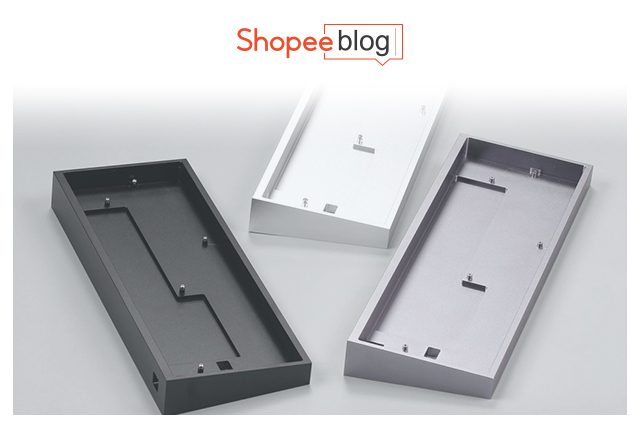 Credit: kbdfans Philippines Store
Most keyboard cases you can find will be in the 60% size. If you're a beginner, this might be the best option to start with because you have more compatible choices when it comes to all succeeding parts. The most common cases are aluminum and plastic, but you can find wooden keyboard cases too! The case is basically the backbone of your entire custom mechanical keyboard, so make sure you choose one that fits your workstation or gaming rig aesthetic.
PCB / Circuit Board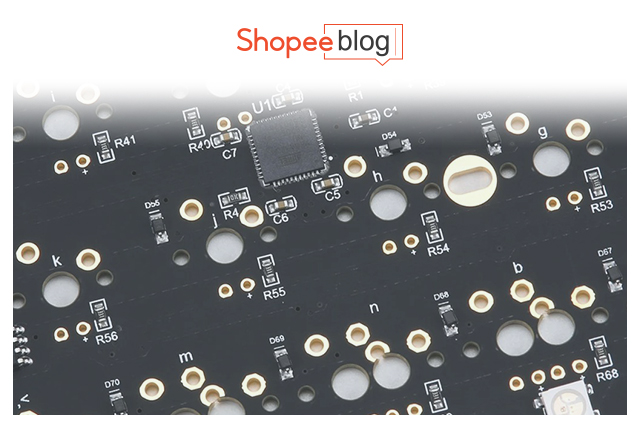 Credit: kbdfans Philippines Store
On the other hand, the PCB (printed circuit board) is the most important internal component of your custom mechanical keyboard. This is basically the brain of your keyboard! Veterans are able to program keys through the PCB, but for beginners, it's simply a matter of attaching switches.
The two main types of PCBs are the hot swap PCB and the solder PCB. Hot swap circuit boards allow you to try and test different keyboard switches through placement and displacement. On the other hand, solder PCBs require you to use a soldering iron to secure your switches into place. While you can get a solder sucker to refigure your switches, a hot swap PCB is definitely better for the indecisive ones out there!
Custom Mechanical Keyboard Plate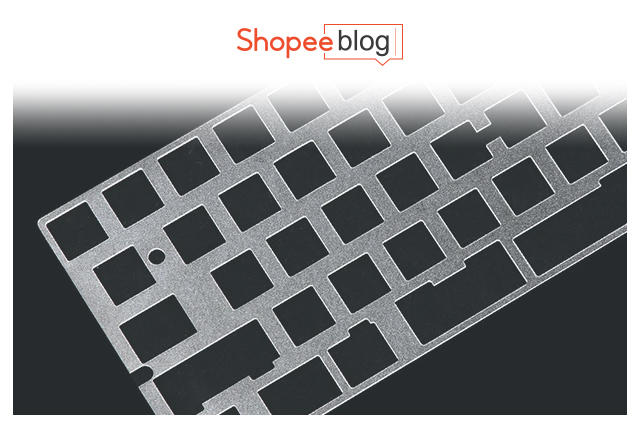 Credit: kbdfans Philippines Store
The keyboard plate sits between your PCB and switches. When choosing a generic keyboard, a lot of people look out for the typing experience and acoustics of the keys. With a custom mechanical keyboard, you get to control these! Keyboard plates come in different materials, and these affect the overall experience of typing. 
Polycarbonate (PC) plates give off a lower sound when typing while brass plates give you that high-pitch, clicky goodness. On the other hand, aluminum plates are there for those who are looking for a great balance between these two sounds!
Keyboard Switches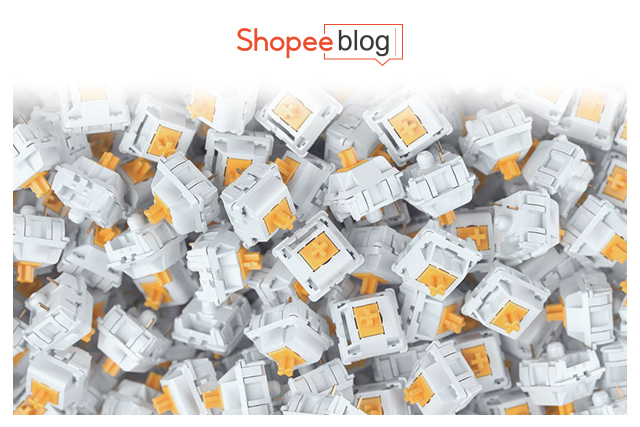 Credit: rotoboxph
We have been mentioning switches a lot, so it's about time we go into detail about them! Switches are your keyboard buttons. Pre-built keyboards, especially gaming keyboards, usually come in different switches for one model. This is because the best typing experience is not a one-size-fits-all type of deal! When you build your own custom mechanical keyboard, you get to choose your own switches. 
While there are definitely more switches to choose from, these three are the most important to know about. You'll be able to find switches that are a combination of two types, if that's what you prefer! The best part is that you can even mix and match different switches onto one keyboard based on your most used keys. 
When you aren't completely comfortable with investing in a full set of keys, you can find switch samplers online to compare the feeling of different switch keystrokes!
Stabilizers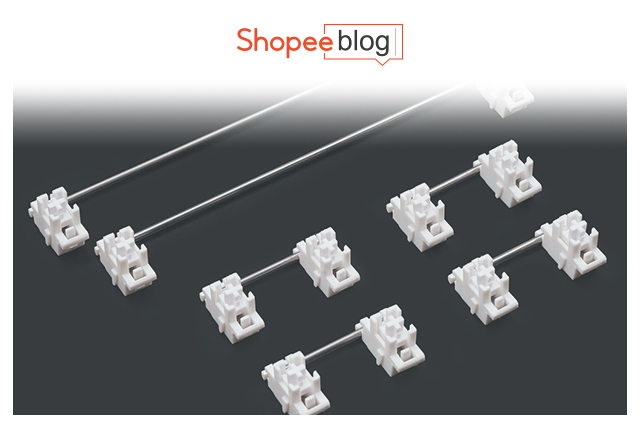 Credit: kbdfans Philippines Store
You're almost at the finish line! The next few keyboard parts are quite easy to explain and understand. Stabilizers, also known as stabs, are used to secure your longer keys. 
When you think back on pre-built keyboards, these are usually the leftmost, rightmost, and spacebar keys. PCB stabilizers are more common, but some keyboard kits allow for plate-mounted stabilizers.
Keycaps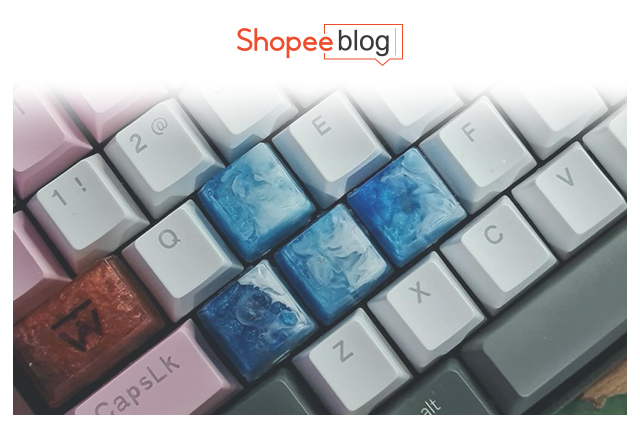 Credit: thewoodartisans
Now comes the fun part. Keycaps are the face of your custom mechanical keyboard! These come in different shapes, sizes, and materials, and that's where you (as the owner) come in. You have free range over the look and feel of your keyboard, and Shopee Philippines offers a wide range of keycaps for you to choose from.
You can shop keycap sets or individual pieces, and this is the beauty of building your own keyboard. Some people even use 3D printers to create their own keycaps. Bring your custom mechanical keyboard to life with your own vision!
Cable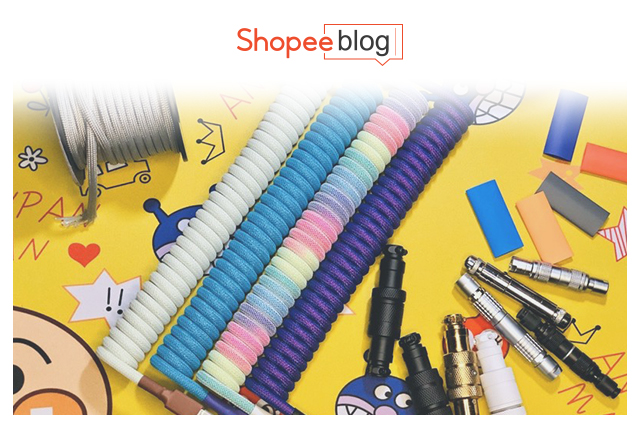 Credit: The Improv Guy
Why stop there? When you're building your own keyboard, you can even choose a fancy cable to match your keyboard's aesthetic. Most buildable keyboards will come in Type-C, so you should be on the lookout for these.
A fan-favorite is the coiled cable because its chunky wire allows for a more popping design! Another important factor to consider is the cable's length because you might need to get an extension cable to connect it to your PC.
Type Away on Your Brand New Custom Mechanical Keyboard
Compared to other projects that are cheaper when you DIY, building a keyboard is not an affordable hobby. At least on Shopee Philippines, you can discover keyboard parts at discounted prices! This is a rabbithole-type hobby that is fun, refreshing, and definitely worth your money. There's no better way to find your perfect keyboard than by creating your own!
Pair your custom keyboard with one of the best gaming mice out there, then put your DIY skills to the test when you build a gaming PC online!
In case you aren't ready to dive into the world of custom mechanical keyboards, the best gaming keyboards will surely get you by.
Comments