The best coffee in the world is the cup of joe you've made for yourself! For some of us, the day hasn't officially started until you get your first cup of coffee in the morning. The good thing is that making your own coffee just how you like it is made easy by the best coffee makers! This is exactly the reason why you should invest in one for your home or your office. There are countless established and popular coffee maker brands for you to choose from. But you can narrow it down with this list of the best coffee makers you can buy in the Philippines. Bring the coffee shop experience to your home or your office with our top picks on coffee makers below!
Best Coffee Makers For A Delicious Caffeine Fix
1. De'Longhi Pump Driven Espresso Machine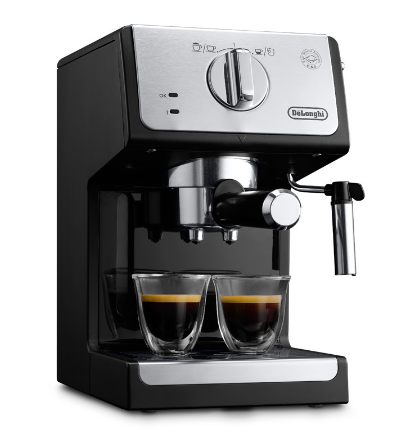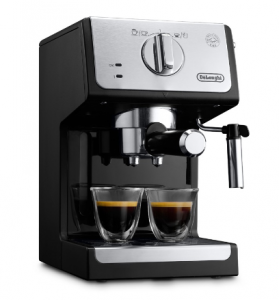 De'Longhi is one of the best-known brands in the market of bean-to-cup coffee machines. Trust that your coffee is in good hands with the De'Longhi Pump-Driven Espresso Machine! This fully automatic De'Longhi coffee maker has a built-in adjustable milk frother that you can use to steam up milk and make a delicious cup of cappuccino. Not to mention, this De'Longhi coffee maker is extremely hassle-free and you can operate it by yourself with minimal experience. If drip coffee is more your type, De'Longhi offers one of the best drip coffee makers too!
2. Kyowa Coffee Maker KW 1220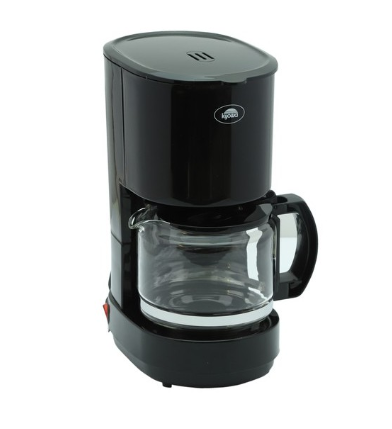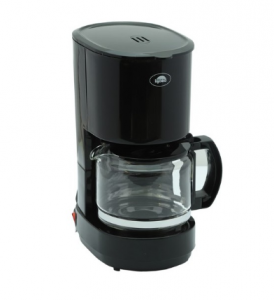 If you're on a tight budget then a Kyowa Coffee Maker is the one for you! The KW 1220 is perfect for a coffee corner in your home. It's one of the best drip coffee makers for having all the basic features you can expect from a coffee maker but at an affordable price! This coffee brewer can make 5 cups of coffee at a time so you can easily share it with your loved ones. It also has an anti-drip function which is great if you're concerned about hygiene and cleanliness. Its glass carafe is heat-resistant and is less likely to break from the heat coming from freshly brewed coffee. The water container also has a level indicator which makes it easier for you to measure how much coffee you want to brew in a single go. If it's your first time purchasing a coffee maker, Kyowa's KW-1220 is a safe choice!
3. Nespresso Essenza Mini Coffee Maker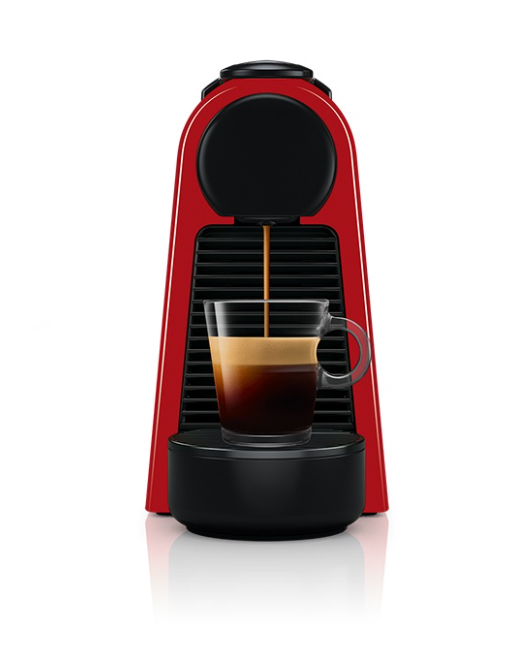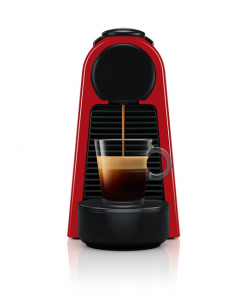 When it comes to aesthetics and functionality, the Nespresso Essenza Mini Coffee Maker takes the cake! Despite being released in 2017, this Nespresso machine remains one of the best coffee makers in 2022. This Nespresso machine is a compact-sized espresso machine that brews coffee from single-use capsules and pods, which is perfect for small spaces! The Essenza Mini has two cup sizes for you to choose from –  the espresso and the lungo. The difference between the espresso and the lungo is the amount and intensity. The espresso is in a shot and is very intense, while the lungo comes in a larger amount and is less intense than the espresso. The Essenza Mini also has less noise and energy consumption than the regular coffee maker, so make sure to add this to your pretty lounge!
4. B Coffee Co. Freshman Capsule Coffee Machine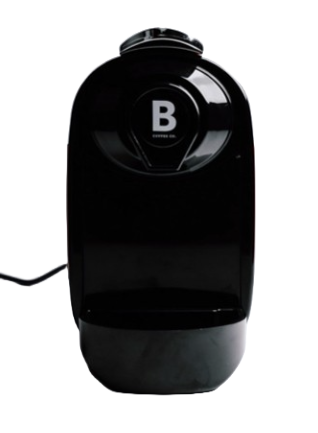 B Coffee Co.'s Freshman Capsule Coffee Machine is definitely a rising star in the list of best coffee makers. If you want to support the best local coffee companies, B Coffee Co. is worth the buy. The Freshman Capsule Coffee Machine comes with a free milk frother which makes it perfect for brewing cappuccinos and lattes. You can control the cup size through this B Coffee machine's one-touch buttons. It also comes with a free discovery pack that includes cappuccino capsules for you to try out. Nespresso capsules are also compatible with the Freshman so you can easily try all of the flavors offered by Nespresso in this machine. In the words of B Coffee Co., be your own barista today and get a B Coffee machine!
5. Cuisinart Grind & Brew Plus Coffee Maker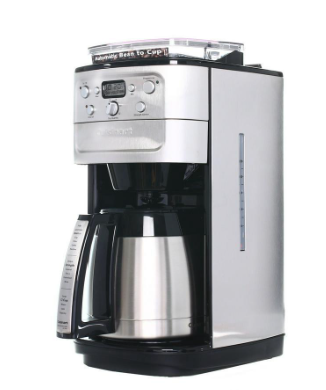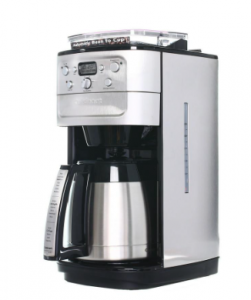 If you need a cold brew coffee maker that delivers your coffee in as little as 25 minutes, try the Cuisinart Grind & Brew Coffee Maker! In comparison, a regular coffee brewer usually takes up to 12 hours to produce cold brew coffee. This Cuisinart coffee maker's water tank and coffee filter basket are removable and dishwasher-safe which makes it easier for storage and cleaning. The coffee maker also provides three strength options: mild, medium, and bold. If you can't finish your coffee in one sitting, you can easily refrigerate your cold brew using this Cuisinart coffee maker's glass carafe and it's good for two weeks! 
6. Nescafe Dolce Gusto Genio S Plus Coffee Maker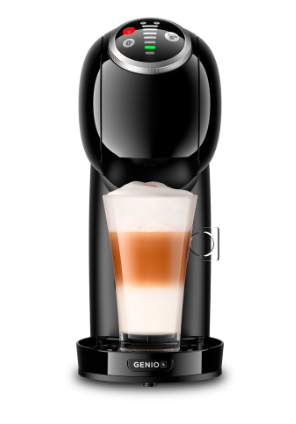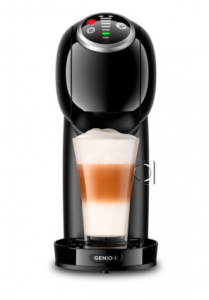 For such a compact coffee maker, you'd be surprised that the Nescafe Dolce Gusto Genio S Plus has plenty of brewing options! Do you want to make a cold brew? Just set the water temperature to low. If you like thick and velvety coffee, set the machine to high pressure which goes up to 15 bars. It's also compatible with various coffee capsules, including Starbucks coffee capsules. 
Speaking of Starbucks coffee capsules, get four FREE boxes of Starbucks coffee capsules and one Starbucks classic mug when you buy this Nescafe Dolce Gusto machine on Shopee Philippines!
7. Breville Bambino Plus Espresso Machine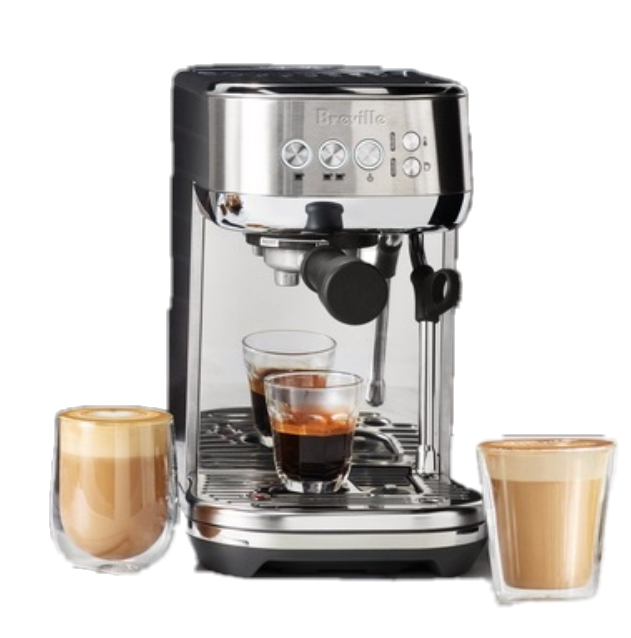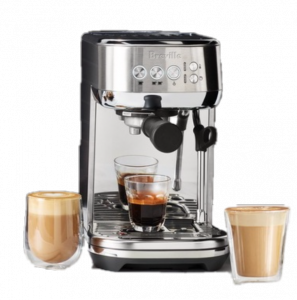 Put your barista aprons on – the Breville Bambino Plus is a user-friendly and multifunctional coffee maker that'll make you feel like a coffee connoisseur while barely trying. This Breville espresso machine lets you master the art of coffee in the comfort of your own home. With a hands-free automatic steam wand, you can even make beautiful latte art on your own! The cherry on top? It comes with a FREE barista kit when you buy it on Shopee Philippines! So go ahead and upgrade your morning coffees with this Breville espresso machine.
Become a Coffee Connoisseur with the Best Coffee Makers
And there you have it, the best coffee makers in the Philippines. You can easily purchase from these coffee maker brands at a great price on Shopee Philippines. Do not settle for less when it comes to your coffee, you deserve only the best coffee maker in 2022! May every morning of yours be bright and filled with the best coffee. If you like mixing your coffee with milk, it's time to explore and experiment with different kinds of milk! To truly master the art of coffee, learn about the different types of coffee makers and find one that fits your taste. The journey to becoming a coffee aficionado may take a while, but it will be very rewarding.
Comments