The Philippines can be a hot country to live in! We usually try to beat the heat with a dip in the pool or a long drive to the beach, but sometimes we have to deal with it at home. We wish for cooler or even rainy days, even if that brings wet shoes and wet pant legs because the heat is too overbearing. Yet even with the rain, we first have to endure the heavy, humid air. This is a perfect example of considering your air conditioner to be your best friend. If you don't have the best air conditioner for your home already, it's time to invest in one! There are a lot of different types of aircons to choose from so we've made a list of the top three types of aircon for your home.
3 Different Types of the Best Air Conditioners 2023
The best air conditioner depends on your room layout. Here's the lowdown on the bestselling aircon types along with the best air conditioner brands: 
1. Window Type Air Conditioner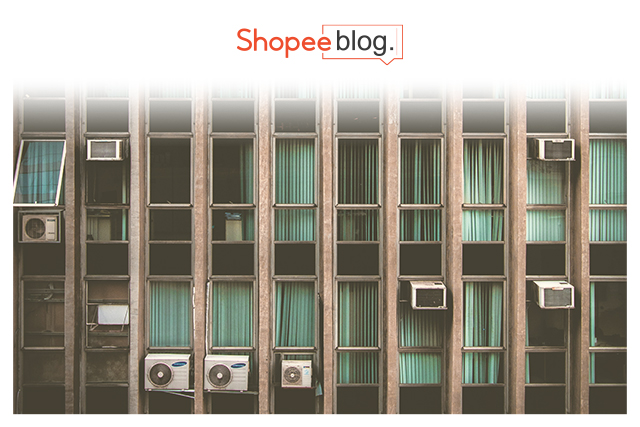 Credit: Pexels / Athena
Decent cooling capacity
Easy installation
The more affordable option
The window type aircon is by far the most popular type of aircon unit. As its name suggests, you need to install this by a window, but it's a simple installation process that anyone can do! The downside is that because it's a small box-type unit, it can usually only keep a single room cold. While this type of aircon is one of the more affordable options, the cooling capacity is only enough for a single room. If you want an air conditioner in your bedroom, this is a great option for you!
Our pick: Fujidenzo 0.6 Hp Inverter Grade Window Type Aircon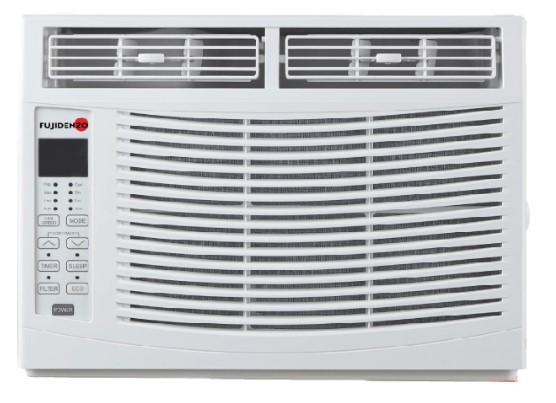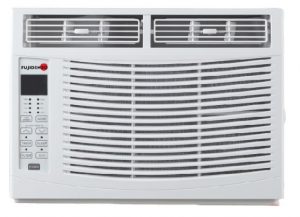 With over a thousand units sold, the Fujidenzo 0.6 Hp Inverter Grade Windo Type Air Conditioner is a steal! Thanks to its low energy consumption and energy-efficient compressor, you won't have to think twice about switching this on. It comes with a clean air filter and a dehumidifier so that you don't just get cold air but clean air too! As one of the top 10 air conditioner brands, Fujidenzo won't disappoint. 
2. Portable Air Conditioner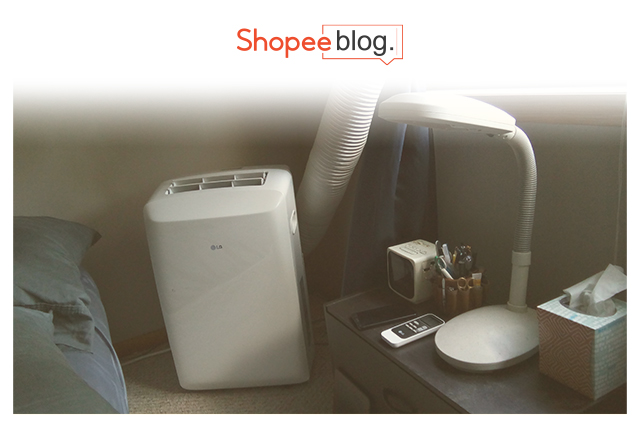 Credit: Flickr / mush m.
The portable aircon is the best air conditioner option for anyone looking for a quick way to cool down at the lowest price point. You may not get the same cooling effect as a window type, but this is still a suitable option for beating the heat fast. Since it's portable, you can take it wherever you choose to hang around. No matter where you are, a portable aircon means you won't have to buy different units for each room. With one air conditioner, you can beat the heat anywhere in your home! If you're considering a portable aircon, you could look into the best air coolers as well.
Our pick: Rowa 1.0Hp Portable Aircon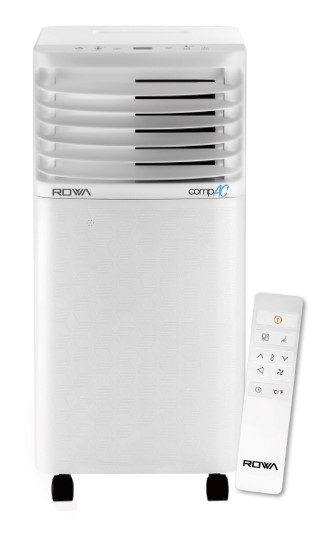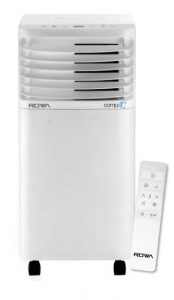 Compact and portable, easy installation, remote controlled – this is a fuss-free portable air conditioner that hits all the marks. Dedicated to "comfort made compact", Rowa knows the deal when it comes to fast cooling and energy-saving portable air conditioners. Top it off with its low noise, two fan speeds, and easy-to-remove filter mesh, what more could you ask for from the Rowa 1.0Hp Portable Aircon? Rowa is one of the top 10 air conditioner brands, especially when it comes to portability and comfort so grab one now! 
3. Split Type Air Conditioner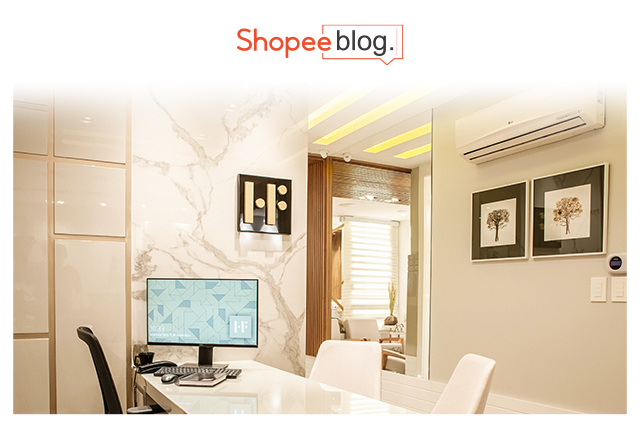 Credit: Pexels / Jonathan Borba
A split type aircon may be expensive, but it also has a larger cooling capacity. You can keep larger rooms cool with this kind of aircon! Split types are also usually mounted onto a high wall, giving your room a more elegant look. People like the split type because it's supposed to be noiseless! You can keep your room cool with no loud whirring sounds. You pay a premium price for the split type because of its inverter technology. This technology is actually what makes people choose this, even if it's costly. They design these inverters to be energy efficient, so you save more on your electricity in the long run!
Our pick: HISENSE AS-09TR2S 1 hp Inverter Wall Mount Split Type Aircon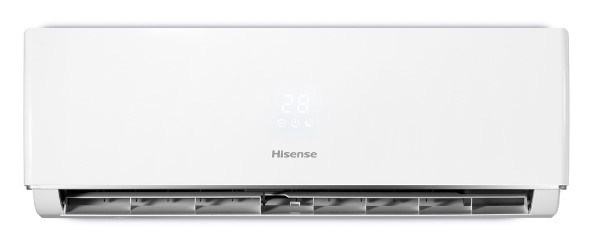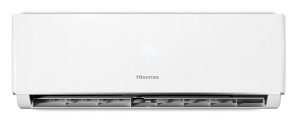 Hisense is one of the top 10 air conditioner brands in the market, so it's no surprise that their split type air conditioners are world-class too! The HISENSE AS-09TR2S 1 hp Inverter Wall Mount Split Type Aircon in particular comes swinging with its amazing features. Experience energy saving with its inverter compressor, smart function, utmost comfort with fast cooling and four sleep modes, convenience with a 24hr timer, and safety protection through its different types of filters. 
Keep it Cool With the Best Air Conditioners this 2023
There is no hard-set rule for the best air conditioner. There are many more factors to take into consideration. Energy efficiency, cooling capacity, maintenance, and of course, the price! Buying a new aircon is an investment, but it's one that you definitely won't regret. If you're looking for a sign to make the decision for you, this is it! Go and treat yourself to the best air conditioner for your home. With the wide array of the best air conditioner brands on Shopee, all you have to do is take your pick. 
Aside from knowing the different types of aircon, check out these other home and living guides like the best air purifiers to keep your home's air quality top-notch. Take a look at the best electric fans too for more options! 
Comments