A refrigerator is one of the essential centerpieces to have in the kitchen. Plus, it's also one of our biggest sources of comfort at home! Imagine not being able to pull out a tub of ice cream or an ice-cold drink at home any time. So, now is the best time to save up and start shopping for a high-quality refrigerator. It's a big investment, so make sure to get your money's worth by choosing from the best refrigerator brands in the Philippines that have been tried and tested for many years. To make things much easier for you, we've rounded up a list of five trusted refrigerator brands that you can buy on Shopee Philippines. But first, take a look at our quick guide in choosing the right refrigerator models.
Things To Consider When Buying Refrigerators
Top freezer refrigerators are the classic option for their affordability. As the name suggests, the freezer lies on top of a larger fridge section. If you'd like a bigger freezer, we recommend buying a bottom freezer refrigerator instead. Most people find it as a more convenient style since a majority of what you'll need is at your eye level. On the other hand, a side-by-side refrigerator features a vertical freezer and fridge next to each other. Its slim doors require minimal door swing space and they may come with a built-in water dispenser. Lastly, families would enjoy a French door refrigerator or a multi-door refrigerator which are typically larger. With these types, you'll have plenty of room for each family member's favorite food! 
Choose an appropriate size of refrigerators by looking at the fridge's length, width, and height. You wouldn't want your newly bought refrigerator to get in the way of your kitchen activities. Also, it's likely that the bigger the refrigerator, the larger the energy consumption. With regards to how much space you have internally, the higher the cubic feet (cu. ft.), the more storage capacity you'll get. On Shopee, you can find a wide array of refrigerators in different sizes, including Ikea-inspired refrigerators! 
One of the features that most homeowners are eyeing is the Inverter technology in refrigerators. Thanks to this technology, inverter refrigerators help save as much electricity as possible. It's pricier compared to traditional refrigerators, but you'll save more money in the long run with relatively lower electricity bills. 
If you're a fan of smart home appliances, you'll surely love a smart refrigerator that can connect to WiFi! Plus, enjoy other various high-tech features like food replenishment notifications and open-door alerts. To fancy up your kitchen even more, the best refrigerator brands in the Philippines offer other features like built-in ice makers, LED touchscreen displays, and convertible fridge-to-freezer features.
Best Refrigerator Brands In The Philippines
1. LG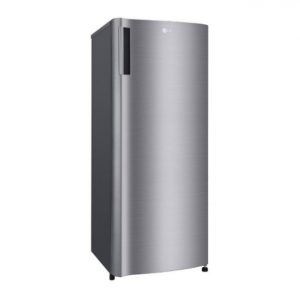 With state-of-the-art technology applied in every product, LG has long been a renowned brand for their innovative refrigerators! LG refrigerators surely have the upper hand when it comes to additional features and user convenience. So it's no surprise that it's easily considered among the top 10 refrigerator brands in the world!
For starters, their LG GRY331SLZ Single Door Smart Inverter Refrigerator has a Moist Balance Crisper feature that automatically changes the temperature on your vegetable drawers to keep them fresh for a longer amount of time. Its Semi-Auto Defrost feature functions in just one button press to clean your fridge in a jiffy. It may also come with an Evercool feature that retains cool air for nine hours during a power cut. On top of all that, it's one of their best budget refrigerators and is available at the lowest price on Shopee Philippines.
One of their popular models, the LG GR-X247CSAV Side by Side Refrigerator, has an Instaview Door-in-Door feature that allows you to see what's inside your fridge without opening its door to save electricity! LG smart refrigerators let you control key features by using the LG ThinQ app on your smartphones, Google Assistant, or Amazon's Alexa. Other highly rated LG refrigerator lines to check out are their frost-free refrigerators, direct cool refrigerators, and smart inverter refrigerators. You'll surely get your bang for the buck with these energy-efficient fridges at affordable prices!
2. Samsung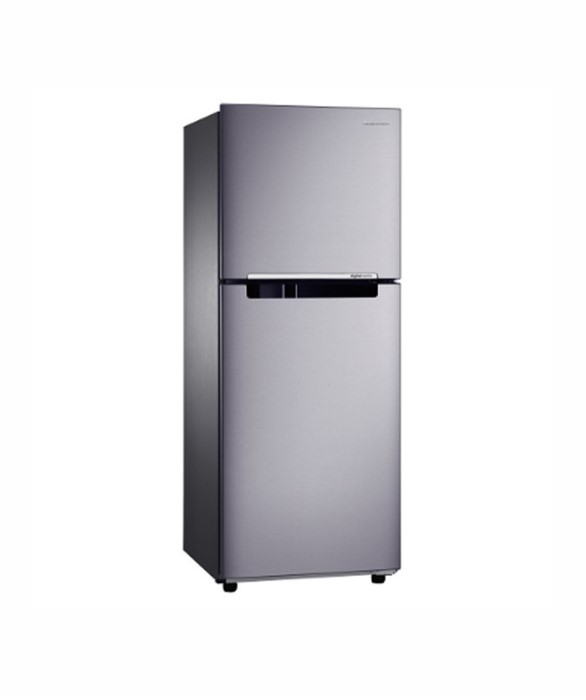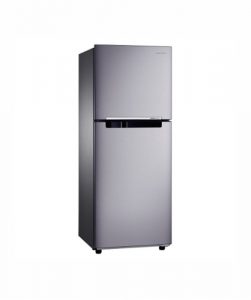 Besides being a highly dependable electronics brand, Samsung has a solid reputation for its smart refrigerators in the Philippines – making it one of the top 10 refrigerator brands in the world. Samsung refrigerators take the lead when it comes to sleek and stylish design coupled with unique user-friendly features. Reviews are also highlighting its long life span and warranties of up to ten years.
The Family Hub Series of side-by-side refrigerators made its way to the top smart refrigerator lists for its long list of specs. This includes voice control and a reliable auto-refilling water dispenser. This Samsung refrigerator's Flexzone technology allows you to interchange between freezer and fridge mode with one push of a button. The main highlight is their touchscreen door display where you can play music, share photos, and even plan meals and recipes! 
You might also want to explore their budget-friendly inverter refrigerators which can reduce energy consumption by up to 46.9%. Check out their best-selling Samsung RT20FARVDSAGP No-Frost Inverter Refrigerator that comes with deodorizing filters and a multi-flow cooling system. 
3. Whirlpool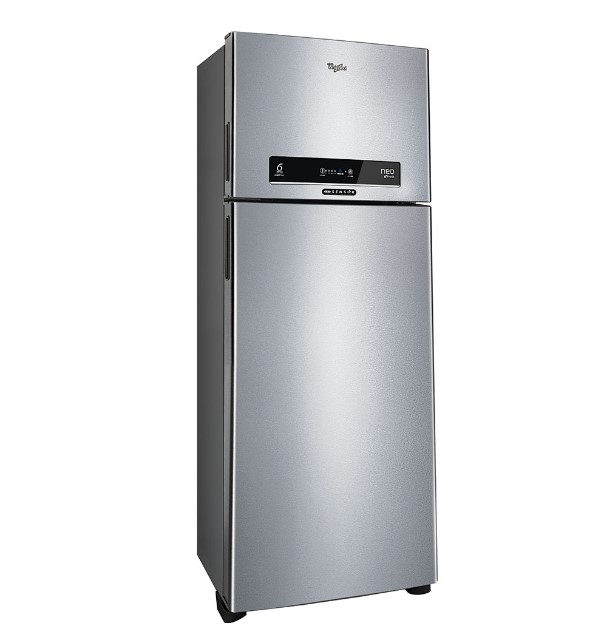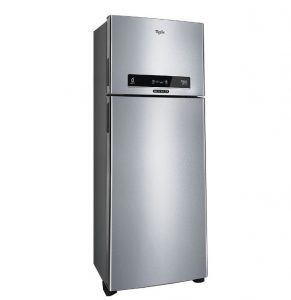 If you've saved up a bit more for your future fridge, why not give Whirlpool Refrigerators a try? Whirlpool Refrigerators earned its sterling reputation for their easy maintenance and repairs. They're energy-saving and are reported to work well after decades of use, so Whirlpool Refrigerators are worth every penny, guaranteed! 
Whirlpool's 6WBI95U Two-Door No Frost Refrigerator has a unique Microblock Technology inside the crisper which fights bacteria and keeps food fresh for up to seven days. The Whirlpool QUATTRO Multi-Door Refrigerator is a bit pricier but has all the excellent features Whirlpool has to offer like 6th Sense Technology, Flexi-Freeze Mode, and Intellisensors. Learn more about Whirlpool's cool refrigerator features in this video.
4. Panasonic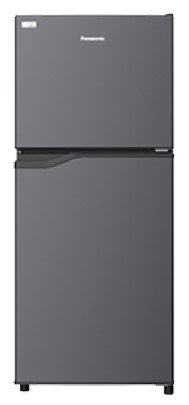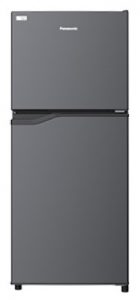 Many Filipino homes have put their trust in the long-time household brand Panasonic for a great reason! They're known for their durable home appliances, and this time around, their refrigerators are gaining a good reputation for their ECONAVI Inverter Technology. One of those is the Panasonic NR-BQ211VS Two Door Inverter Refrigerator, which boasts its slim design and spacious interior capacity. It's equipped with faster cooling and efficient ice making while being super energy-saving with high EEF so you can get cold drinks without worrying about the bill! 
Check out other Panasonic Inverter Refrigerators like the Panasonic NR-BV280XSPH Bottom Freezer Refrigerator for a larger capacity and Panasonic NR-AQ211VS One Door Inverter Refrigerator for a smaller but affordable option. Take a look at how their ECONAVI Refrigerators work below.
5. Fujidenzo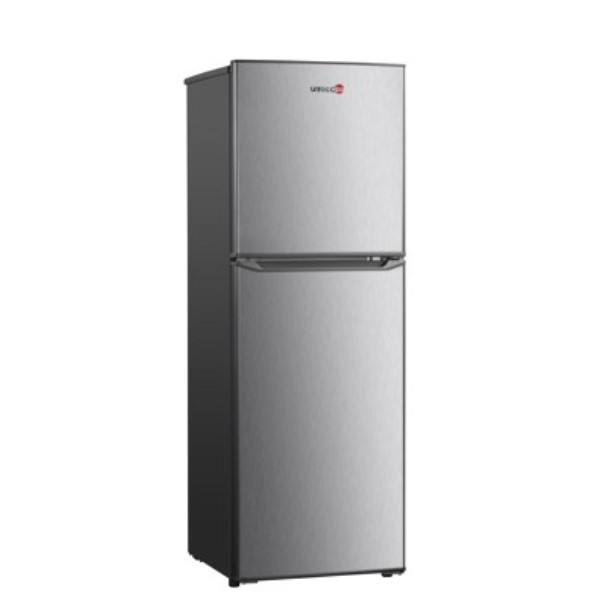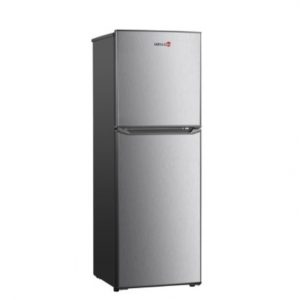 Not only is Fujidenzo a popular choice for home kitchen refrigerators, but it's also known for its top-quality mini-fridges and commercial refrigerators in the Philippines! Fujidenzo might be relatively new to the scene compared to other brands. But they quickly rose in the home appliance industry with their affordable but reliable refrigerators. Get Fujidenzo's RDD-60S Two Door Refrigerator at the lowest price guaranteed in Shopee Philippines! It consumes minimal electricity with 125 Watts and is equipped with reversible doors, adjustable wire shelves, and extra-large freezer space.
Their best-selling Fujidenzo RB-18HS Personal Refrigerator is a mini fridge with heavy-duty quality. With its compact design, you wouldn't believe it still has a freezer compartment. Plus, it's equipped with an energy-efficient compressor and an antimicrobial coating for an economical price! Planning to start a frozen and fresh food business? Shop for Fujidenzo's Premium Showcase Chiller to display beverages and Fujidenzo Dual Compartment Solid Top Freezer & Chiller for ice cream and deli.
6. Hanabishi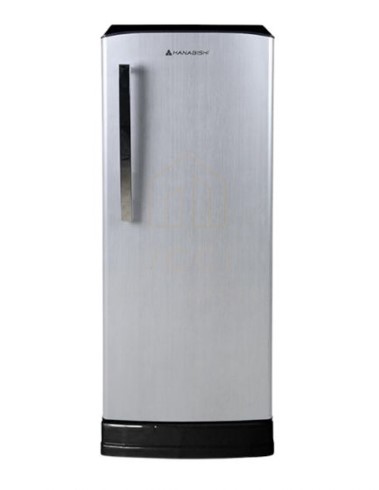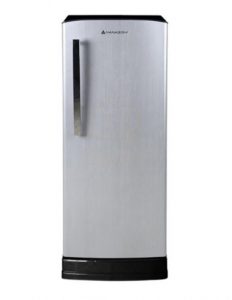 When it comes to home appliances, Hanabishi knows how to do it right! A staple in every home, Hanabishi appliances are guaranteed to have top-notch quality and long-lasting products. The Hanabishi HASREF70s Single Door Bar Refrigerator will make a great addition to your kitchen! It has five storage layers plus a freezer compartment. Thanks to its low electric consumption and energy saving feature, you won't have to break the bank when it's time to pay your electric bill. Plus, you can rest assured that all your food is stored at the perfect temperature with the help of its advanced cooling system! 
Looking for the perfect small-sized refrigerator for the master's bedroom or your home office? The Hanabishi Single Door Bar Refrigerator HASREF18 is the perfect option as it measures only up to 1.8 cu. ft.! Even if it's small, it still has a dedicated freezer compartment! You can also place it at your desired height thanks to its adjustable legs. Say hello to its mechanical temperature control, allowing you to easily adjust the temperature in your refrigerator!  
7. American Home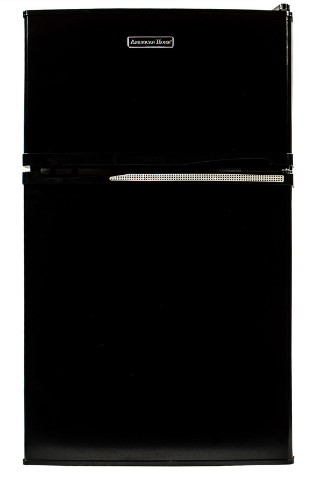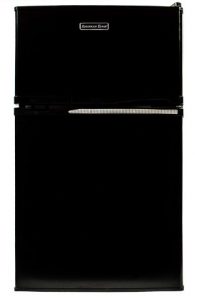 Have you ever dreamed of having a sleek black refrigerator that will be the main star in your kitchen? Look no further because American Home has got you covered! You are sure to get the bang for your buck from small appliances to large ones when you buy American Home products. So there's nothing to think twice about when it comes to the American Home ABR-B882D Two Door Refrigerator! Its all-black look with silver accents will surely make it stand-out in your kitchen, making it as posh as can be. Enjoy the two-door feature of this refrigerator, with its freezer completely separate from the fridge! Energy saving, fast and direct cooling, and eco-friendly – what more could you ask for from a refrigerator? 
Treat yourself to a mini fridge too while you're at it! The American Home ABR-50B Bar Refrigerator boasts its antibacterial deodorizer to ensure that your fridge is squeaky clean and in perfect condition to store your food. This has a separate freezer compartment so that your frozen goods will always be frozen at the right temperature. Much like all American Home refrigerators, this is also eco-friendly and has energy-saving features which are non-negotiables when it comes to buying the best refrigerator for your home!
8. Haier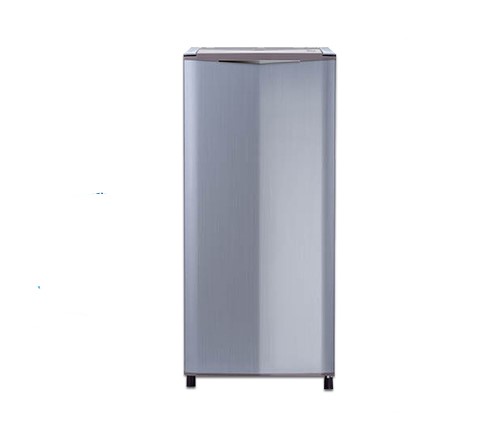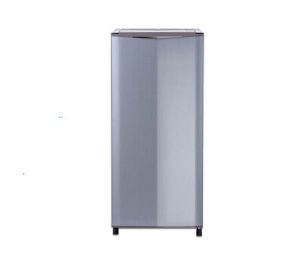 Haier is definitely not a stranger to homeowners out there! This home appliance company takes pride in its innovative products that will last a lifetime, all at affordable prices. With over ten years of experience in the Philippine market, you can trust that you'll get your bang for your buck when you buy their products! 
The Haier HR-IV158SBP-S Refrigerator in particular is one not to miss. As part of their Smart Beauty Series, it is indeed a beauty to behold! This single-door refrigerator has fast and smart cooling features, an inverter compressor, and a compact design to ensure that it keeps your food fresh while standing aesthetically in your kitchen. If you're looking for a table top fridge, then you're in luck because this Haier refrigerator is the perfect table top fridge that you can buy! 
9. Hisense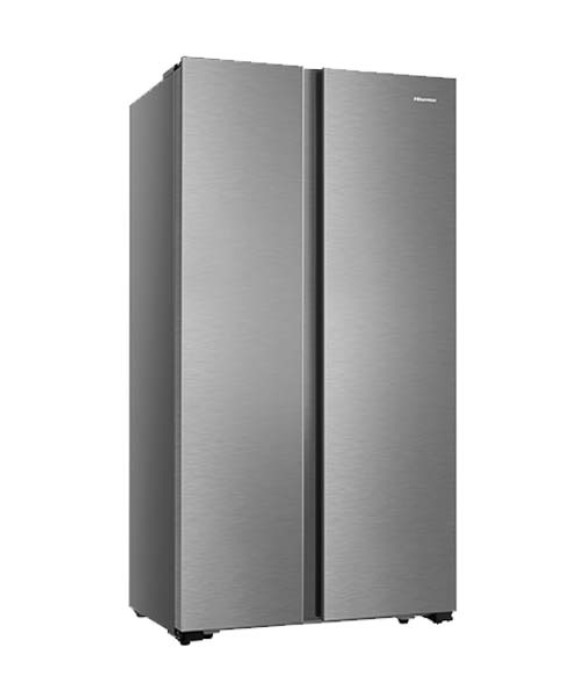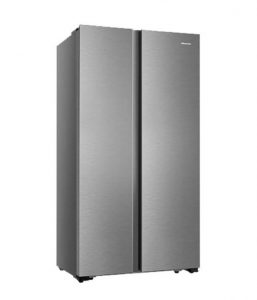 Hisense truly does it all! From world-class electronics such as smart TVs to top-notch home appliances like refrigerators, rest assured that Hisense knows the secret to having a complete house. With years of experience under their belt, they offer innovation through experience and love through technology – all with the main goal of making your life simpler. 
Check out the Hisense RC-65WS Refrigerator which takes pride in four amazing features: energy efficiency, smart function, convenience, and safety protection. Say hello to energy-saving features that won't drill a hole in your wallet, a child lock to keep your little ones safe, humidity control crisper, and a flame retardant! It may sound too good to be true, but that's Hisense for you! 
Chill Out, Literally, With The Best Refrigerator Brands On Shopee Philippines
You deserve only the freshest food stash in your home, and you can never go wrong with buying from the best refrigerator brands in the Philippines! Remember to keep an eye out for the features that you truly need in a fridge to get the best value for your budget. Aside from inverter refrigerators, learn other ways to save electricity at home and thank yourself for it later. Also, couple your smart refrigerators with other smart home devices for the ultimate home experience.
Comments