Bibbidi-bobbidi-boo! It's that time of the year where getting glammed up is all the rage! Whether you're having a virtual or an intimate Christmas gathering with loved ones, don't miss out on a chance to try out some trendy makeup looks. You may not have a fairy godmother, but Shopee is here to give you a hand. We've come up with a makeup guide filled with the best Christmas makeup looks and ideas that you should definitely try out! But first, read on for some crucial steps when it comes to all the glitz and glam! 
3 Simple Steps to Glam Up Your Look
1. Prep the base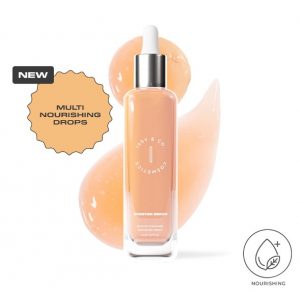 The secret to every perfect makeup look is prepping the base. Before you get too excited and lather on some foundation, do some skincare first! Grab a Cetaphil Toner to clean your face and remove any unwanted dirt. What you'll need is a clean base and this toner does the job! It also contains niacinamide which is well-known for its brightening effect. Once that's done, put on some Issy & Co. Booster Serum in Multi Nourishing Drops. If you've been dealing with some acne scars, dark spots, and dryness, fret not because this serum is here to save the day. Last but definitely not the least, hydrate and moisturize your face with the Happy Skin Hydration Boost Duo. With this set, you'll get a serum that will plump up your skin and an eyecream for the boost of B3 your skin has been craving!  
2. Get ready for photos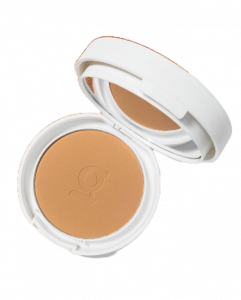 Any gathering comes with a ton of photos taken! This requires the type of makeup that will look great in any selfie or group photo. Once your skincare is fully set, the Ellana Blur Primer will help further smoothen your skin by blurring out your pores. Then, pat on the Happy Skin Second Skin Dewy Serum Cushion Foundation for the perfect amount of coverage that will give you the "my skin but better" dewy glow! Top it off with the GRWM Cosmetics Velvet Setting Powder to seal the day and keep your makeup in place throughout the day. Look more awake and frame those beautiful eyes with the Maybelline Lash Sensational Sky High Mascara. With this mascara in tow, it will look like you have falsies on without going through all the fuss! Your lips need some plumping too! The Happy Skin Lip Mallow Tint adds the right amount of color to your lips while being mask-proof – perfectly tying up your Christmas makeup look.
3. Gloss the hair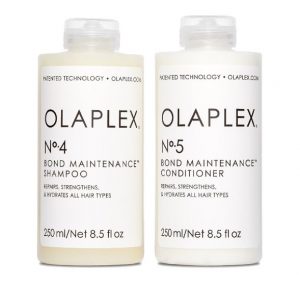 Dealing with frizzy hair is not the easiest thing. But luckily, the OLAPLEX Daily Cleanse & Condition Duo won't just smoothen your hair but will nourish it too! Going for the sleek look? Straighten your hair with the Ckeyin Hair Straightener and Curler.
5 Easy Christmas Makeup Looks and Ideas To Try
1. Glitter eyeshadow look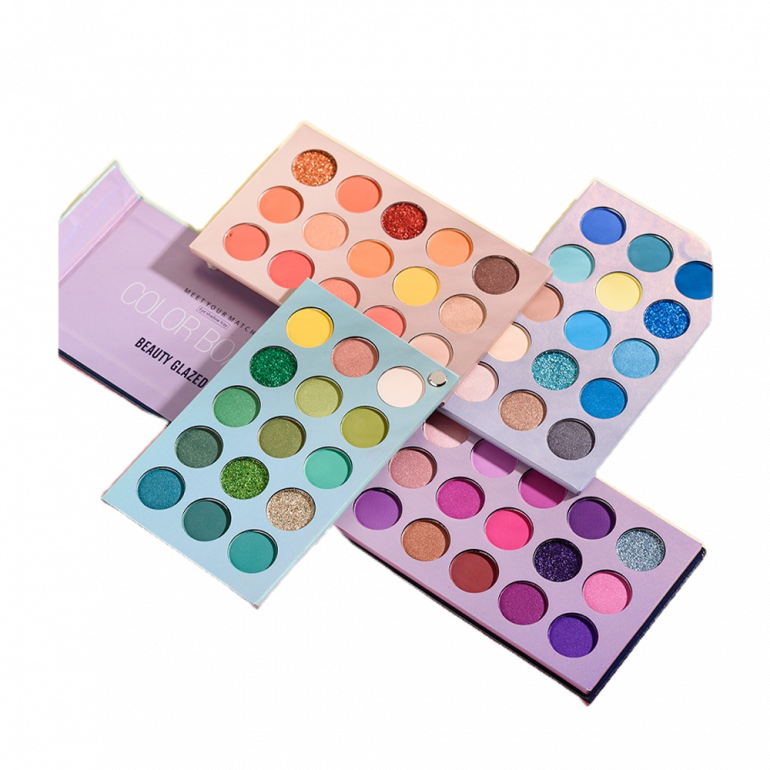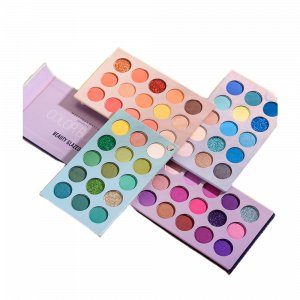 When it comes to Christmas makeup looks during the festive season, it's all about the sparkle and shine! If you've been waiting for the right opportunity to try out a glitter eyeshadow, now's a perfect time. Go all out with the Beauty Glazed 60 Glitter Eyeshadow Palette! This eyeshadow palette comes with 60 stunning colors – a combination of matte, sheen, and shimmer eyeshadows. You can choose to have a full glittery eyeshadow look or concentrate the glitter eyeshadow on the center of your eyelid for some definition and highlight! Sure enough, the Christmas lights won't be the only thing sparkling during the holidays! 
2. Christmas eyeshadow look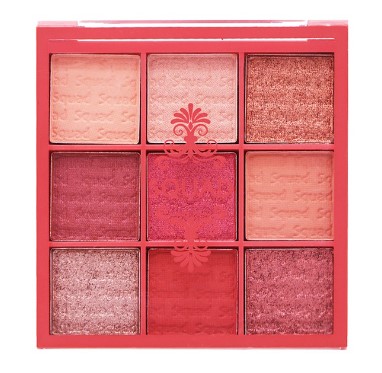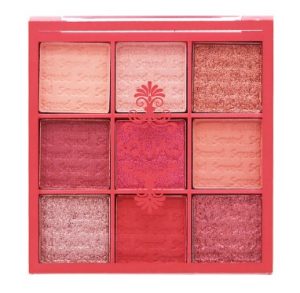 What's a Christmas makeup look without some Christmas colors? Green, red, blue, yellow – there's a wide array of Christmas colors and the choice is yours! Treat yourself to a new Christmas eyeshadow palette before the festivities begin. With almost 3,000 products sold, the Squad Cosmetics Fire Mini Eyeshadow Palette is a definite must-buy! This palette comes with nine reddish matte and shimmery shadows, perfect for Christmas. With shadows that complement each other perfectly, you'll enjoy trying out new color combinations with this palette. The Lameila 4 Color Eyeshadow Palette #3 is another Christmas eyeshadow look that hits all the marks! It comes with green, red, yellow, and shimmery pink shades that will make your eyeshadow look stand out!  
3. Neon eyeliner look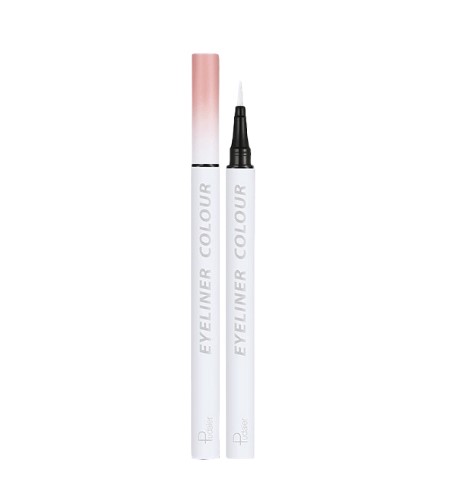 No eye look is complete without the bold statement of an eyeliner. Black and brown eyeliners have been a go-to for many but why not take it up a notch this Christmas? Give neon eyeliners a try and you'll be turning heads in no time! The Pudaier Colorful Eyeliner is among the eyeliners that people can't stop raving about! Choose between nine colors and worry less knowing it's waterproof. This eyeliner is definitely the pop of color that you need in your Christmas makeup look. Plus, it will stay put on your eyelid for up to 12 hours! Don't hold back on trying out new eyeliner colors and styles too. You've got nothing to fear!  
4. Monochrome look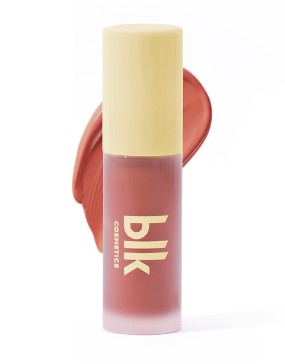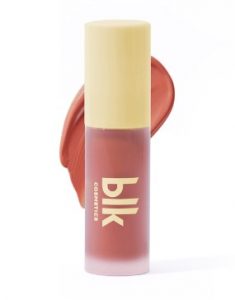 Among the trendy makeup looks that made its round this year is the monochrome look. Aside from looking flawless and stunning in this look, you can use just one makeup product! A ton of makeup brands on Shopee Philippines have multi-use or 3-in-1 makeup products that you can use for your eyes, cheeks, and lips. BLK Cosmetics takes pride in their Fresh Creamy All Over Paint that can help you achieve the monochrome look you've been wanting. With these tints being highly pigmented, a little goes a long way! Simply dab a bit of product on your eyelids, cheeks, and lips – and you're as gorgeous as can be. Choose from their numerous shades which are universally flattering for any skin tone. 
5. Your skin but better look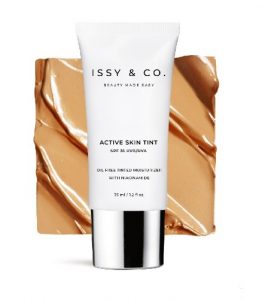 "Less is more" is a trendy makeup look that has conquered the beauty world this year. In the hopes of encouraging people to embrace their true beauty, makeup brands have focused on creating skin tints that will enhance your natural beauty. These products are perfect for achieving the "my skin but better" look, minus the heavy layers of makeup! Surely you've heard of the Issy and Co Active Skin Tint! This skin tint has nine shades to choose from, making it the most inclusive base makeup product by a local brand. Plus, it's SPF 35 and formulated with niacinamide which helps brighten your skin and makes it skin-friendly for all skin types! Another product that comes close is the BLK Cosmetics Daydream Airy Matte Foundation. With SPF 15, this is the perfect lightweight option if you want just the right amount of coverage without clogging your pores.  
Paint the Town With the Best Christmas Makeup Looks
With the makeup guide above, shopping for your makeup essentials is made easier! Give these easy Christmas makeup looks a try and you won't regret it. For more beauty tips and tricks, check out Shopee Beauty. For more makeup inspos, check out our beauty guides and these Korean makeup looks! Get shopping and complete your Christmas makeup looks with these fashionable Christmas party outfits too!
Comments