The internet has been getting crazy over the Nothing Phone (1), which is said to be the best alternative for iPhone. The innovative and simple design makes it more eye-catching, no wonder why it has been the talk of the town! Aside from that, the Nothing Phone (1) camera placement resembles an Apple product which makes people wonder if it is really the iPhone dupe we have all been waiting for. Sois it really worth the hype? Have we really found the best alternative for iPhone? Scroll down to find out with this Nothing Phone (1) review! 
Redefining Android With Nothing Phone (1): Tech Like No Other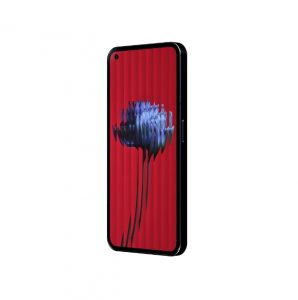 Introduced by the startup Nothing Phone 1 company from British Technology led by OnePlus co-founder Carl Pei, the Nothing smartphone has caught the attention of many, in a good way! The Nothing Phone 1 did not come here to play. In fact, it has been talked about all over the internet that, finally, the Nothing cellphone is one of the best iPhone alternatives to ever exist in the market. 
Given that the Nothing smartphone is a relatively new competitor in the smartphone industry, it did a lot of things right with its debut device. This model is stunning and strong, with a wonderful display, reliable operation, and a respectable camera that captures breathtaking photographs – we will get into that in this Nothing Phone (1) review. 
Being named as the best alternative for iPhone, the Nothing Phone (1) company also bears sustainability in its Nothing cellphone products. With more than 50% of its plastic parts manufactured from bio-based or recycled resources, the Nothing Phone 1 is constructed entirely out of recycled aluminum. The Nothing Phone (1) company intends to release a report on the phone's environmental effect because it only has a carbon footprint of 58.5Kg CO2 equivalent.
Nothing Phone (1) Model
The front of the Nothing smartphone's debut may resemble the back of an iPhone 13. But its rear panel is distinguished by an eye-catching translucent design. It also offers something special: a collection of white LED strips arranged randomly on a clear glass back to produce what Nothing refers to as "glyphs" in terms of light patterns. Without having to look at the screen, distinct light patterns indicate specific Nothing cellphone notifications. You can easily see who is calling, which app is alerting you, or even different sorts of notifications from the same app. In Gmail, for example, you can select distinct patterns for work emails and personal emails, but you can't tell calls from various contacts apart from messages. 
An otherwise quite simple design is given some interest by the glyphs and translucent back. It has recyclable aluminum sides and a flat OLED screen. This strikingly resembles an Apple phone, hence, the "iPhone alternative". Nevertheless, the build quality is outstanding, and the full HD 6.55in screen is superb. It is huge, bright, clear, and super-smooth owing to a 120Hz refresh rate.
Nothing Phone (1) Specs
Screen: 6.55in 120Hz FHD+ OLED (402ppi)
Processor: Snapdragon 778G Plus
RAM: 8 or 12GB
Storage: 128 or 256GB
Operating system: Android 12 with Nothing OS
Camera: 50MP main and ultrawide, 16MP selfie
Connectivity: 5G, eSIM, wifi 6E, NFC, Bluetooth 5.2 and GNSS
Water resistance: IP53 (splash-resistant)
Dimensions: 159.2 x 75.8 x 8.3mm
Weight: 193.5g
Nothing Phone (1) Camera, Display, and Performance
Pros: innovative back design, unique glyph lighting, nice screen, respectable performance, long battery life, recyclable aluminum, bloat-free Android 12, competitive pricing.
Cons: Only four years of security updates, only splash-resistant, and there is no optical zoom.
With a dynamic refresh rate that ranges from 60 to 120Hz, this OLED display matches flagship models like the Pixel 6 in terms of resolution and will make scrolling and animations seem smoother and feel more sensitive to your touch. 
The phone boasts a mid-range Qualcomm Snapdragon 778G Plus CPU, which feels rather quick and is certainly functional in day-to-day use. It matches most top devices in terms of battery life, lasting roughly 38 hours between charges, including two hours on 5G. You'll most likely need to recharge it once every day.
As for the Nothing Phone (1) camera, this is what most people are excited about! Does it really give the iPhone alternative with its camera specs? 
A selection of reliable cameras is offered by the Nothing Phone (1) company. The Nothing smartphone has two 50MP sensors on the back—a wide angle and an ultra-wide angle lens—and a respectable 16MP front camera. You may take pictures in favorable lighting that are stunning enough to add to your Instagram feed. The phone doesn't have a telephoto lens, but the digital zoom provided passable shots at a magnification of 2x. Instead of utilizing the flash at night, the glyphs may be lighted up to generate a fill light, which is interesting but gives the visuals a blue tint. The selfie camera is just as impressive, capturing precise images in ideal lighting. Although it could only record in 4K at 30 frames per second instead of the more popular 60, video recording is of good value for the Nothing Phone (1) price.
Nothing Phone (1) Price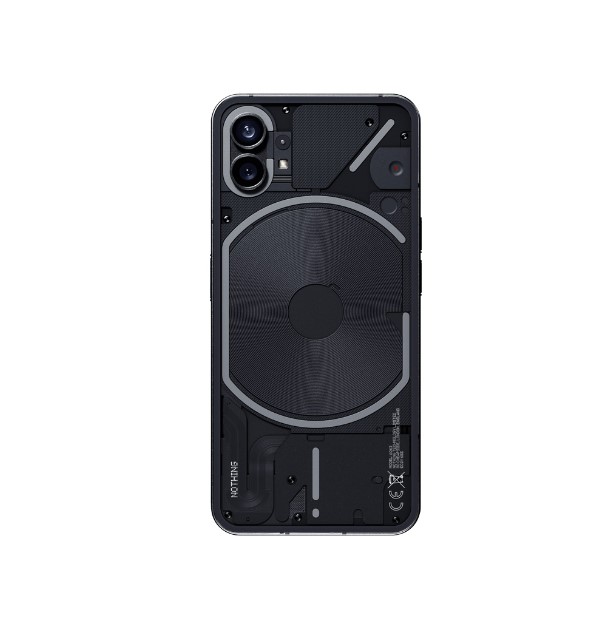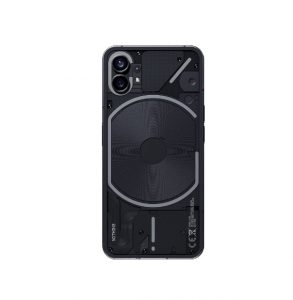 Depending on the variant, the Nothing Phone (1) is available in black or white. The Nothing Phone 1 price ranges from ₱27,990 for 8GB + 128GB Version and ₱29,990 for an 8GB + 256GB Version. 
Everything With Nothing Phone (1) Review
There are a lot of things that the Nothing Phone (1) could improve on especially in its display and cameras. But the Nothing cellphone is indeed functional and cost-efficient, especially for its first debut. The recyclable aluminum sides make it feel more luxurious and its iPhone-like design seems innovative. 
The Nothing Phone (1) price is more intriguing than almost every other phone in its price range. Plus, it's more than capable of acting as your daily companion. 
Still torn about which smartphone to buy? Aside from this Nothing Phone (1) review, you may be interested in the iPhone 13 review and the Apple event in 2022.
Comments