It's summertime! But before you schedule your vacation getaways and book your flights, make sure you have enough sun protection. Excessive sun exposure is harmful to your skin and it will definitely get in the way of your summer escapades. Nowadays, sun care in the Philippines is revolutionizing from a summer must-have to an everyday essential. Having sufficient sun protection will keep you safe from nasty sunburns and hazardous UV rays. The severity of sunburns differs from case to case, however, all sunburns are painful and can cause damage to the skin. Sunburns cause various skin concerns like redness, skin peeling, fine lines, age spots, and, at its worst, skin cancer. The skin is the body's largest organ, which is why it is much more crucial to take care of it every day, especially in a tropical country like the Philippines. Read on to discover the best sunscreen for the face! 
Important Things to Consider for Ultimate Sun Protection
There are so many things to consider when choosing the best sunscreen: consistency, value for money, convenience, and so many other factors! One of the most important elements of sun care products is its SPF. In a nutshell, the SPF number entails how effective the sunscreen is against the sun's UV radiation. And the occasional "PA" followed by plus signs right beside the SPF number is a rating system. Basically, the higher the SPF number and the more plus signs, the better! To make things simpler for you, here's the know-how on the best sun protection products to keep you sun safe. The heat is on! 
The Best Sunscreen for Face Care: A Must-Have Necessity
With the rising trend of skincare products, it has also paved the way for everyday sunscreen use on the face. Alas, the usual sunblock you apply to your entire body does not sit well on the face. Since faces are much more sensitive, people prefer buying a separate sunscreen for the face for extra sun protection. And compared to other parts of the body that are usually clothed, the face is out in the open, leaving it vulnerable to sun rays. This leads to premature aging and loss of skin firmness, and no one wants that! Thus, here are the best sun care products for your face that you should definitely add to your daily routine! And while you're at it, here are ways for you to get naturally radiant skin.
Fairy Skin Premium Brightening Sunscreen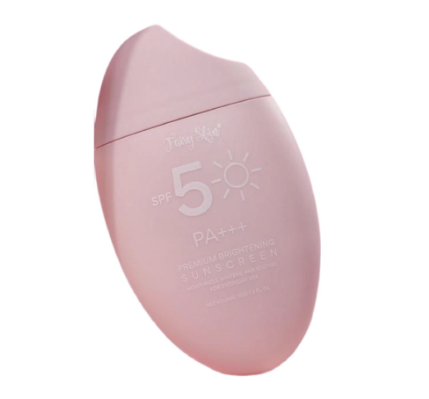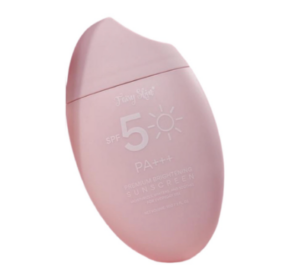 If there's one sunscreen that people can't stop raving about, it's the Fairy Skin Sunscreen! People can't stop talking about this sunscreen from Fairy Skin and for great reason. It has brightening and hydrating ingredients that your skin will love. Formulated with Centella Asiatica, this comes with anti-inflammatory and hydrating properties. Top it off with Licorice Root Extract so you can say goodbye to blemishes and dark spots! The SPF 50 PA +++ coupled with skin-caring ingredients are exactly what you want and need in a sunscreen. Add this product to your cart and see for yourself what's so great about the Fairy Skin Sunscreen! 
COSRX Aloe Soothing Sun Cream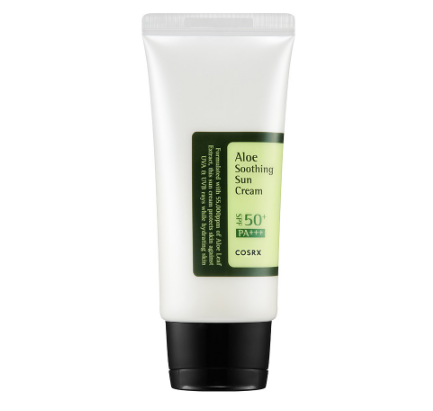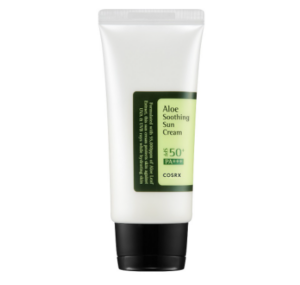 From a world-renowned Korean skincare company, COSRX, the best sunscreen for your face is their Aloe Soothing Sun Cream. This sunscreen is very lightweight and smooth. When applied to the face, you won't feel any grease or uncomfortable stickiness. It also has aloe vera which provides extra moisture along with SPF 50+ and PA+++ sun protection.
Happy Skin Rescue Me Sun Gel Primer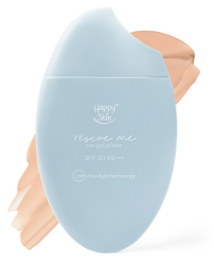 Last but not the least, another great sun protection product for your face is the Happy Skin Rescue Me Sun Gel Primer! This is a premium sunscreen that is universally flattering for all skin tones. The Rescue Me Sun Gel Primer also combats against Blue Light rays coming from the digital screens of our gadgets. And with its SPF 50 PA+++ protection, it will rescue you from excessive screen and sun exposure. This product also doubles as a primer, so you can easily layer your makeup look after getting your daily dose of SPF! Here's a guide to a full face makeup look you can try with the best sunblock for your face, the Rescue Me Sun Gel Primer.
Belo SunExpert Whitening Sunscreen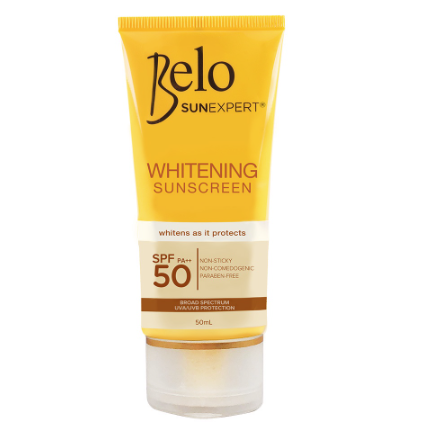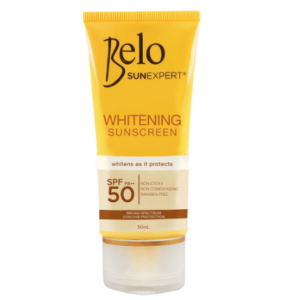 Belo is a well-known brand in the world of beauty products. So it's no surprise that they have one of the best and perhaps most popular face sunscreens on the market! The Belo SunExpert Whitening Sunscreen comes with SPF 50 for sun protection and a cell protect formula to help slow down skin aging. Plus, this is a non-comedogenic sunscreen so you won't have to worry about your pores getting clogged. What sets this sunscreen apart from the rest is that it's infused with niacinamide and brightening essence! Both these ingredients truly brighten your skin while protecting it at the same time. Treat yourself to this amazing non-comedogenic sunscreen now! 
Daytime Essentials: The Best Sunscreen for Body
When it comes to body sunscreen, it is important for it to not feel tacky and heavy on the skin. People also prefer when the sunscreen they use doesn't leave a white cast when applied. It's essential for those who want to go outside while showing some skin. Applying sunblock on your body daily will help maintain your even skin tone and it will definitely keep sunburn art at bay. Here are a few noteworthy sunscreens best for body application: 
Heliocare Oral Sunscreen and Gel Sunscreen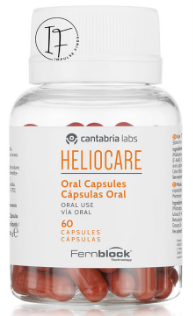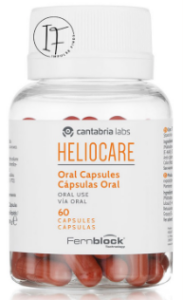 Don't miss out on the talk of the town – the Heliocare Oral Sunscreen! If you have a summer vacation coming up, then this is a definite sun protection must-have. The Heliocare Oral Sunscreen preps your skin for sun exposure, especially extreme ones! Equipped with Fernblock Technology, this sunscreen claims to amp up your skin's defense against harmful radiation with the help of antioxidants such as green tea and beta-carotene. Being the first patent to do so, it also aids in boosting your immune system to build up and enhance sun protection from within. Although it's capable of doing all these wonderful things, it's not meant to replace topical sunscreen! Pair it with the Heliocare Gel Sunscreen that comes with SPF 50+ with broad spectrum of UVB and UVA.
Cetaphil Sun Gel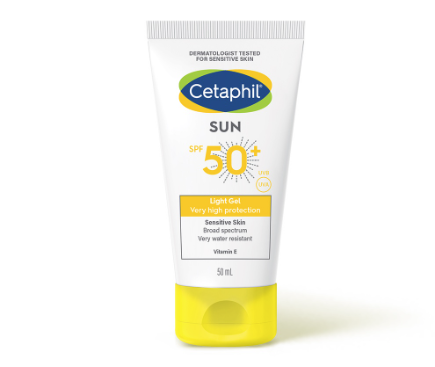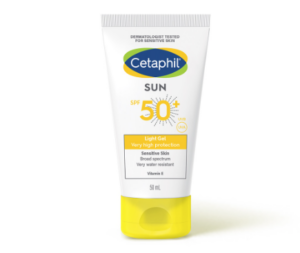 Cetaphil is a widely known personal care brand trusted by users and dermatologists all over the world. They started out with lotions, and they made it big with their popular cleanser. Their sun gel formulated for sensitive skin is not an exception from the high quality that Cetaphil consistently produces. It has SPF50+ and is suitable for both the body and the face. Hit two birds with one stone at an affordable price with the best sunscreen for the body, Cetaphil Sun Gel!
NIVEA Sun Protect and Refresh Spray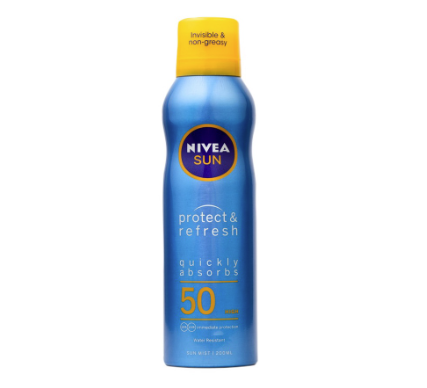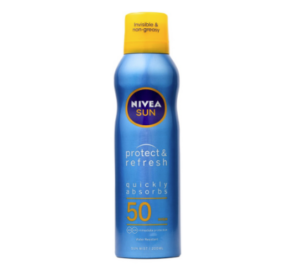 Other than the usual creams and lotions, sun protection can also come in mists and sprays! NIVEA Sun Protect & Refresh Spray leaves only an invigorating sensation without white marks. Sun care products that come in sprays and mists will make it easier for you to apply the sunblock to those hard-to-reach areas of your body without breaking a sweat! With its sweat-resistant and SPF 50 formula, this makes Sun Protect & Refresh Spray one of the best sunscreen products for body application.
Human Nature SafeProtect Sunscreen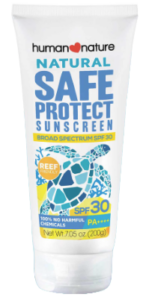 Human Nature is a local personal care company dedicated to creating and providing natural products that feel great on your skin and your heart. They are also committed to their core values: pro-Philippines, pro-poor, and pro-environment. They sell a wide variety of products, from bar soaps, lip balms, and hand and foot salves! Their SafeProtect Sunscreen provides SPF 30 PA++++ at such a bargain! And since Human Nature only uses 100% natural ingredients, their sunscreens are reef-friendly. Make the right purchase with the best sunscreen for the body, Human Nature's SafeProtect Sunscreen.
Beach Hut Sunblock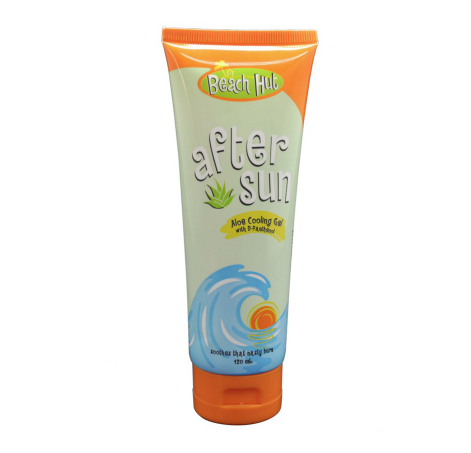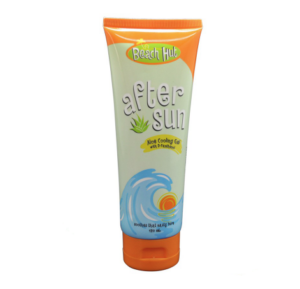 Beach Hut Sunblock Body Lotion can never go missing in our list of the best sunblocks! Relish in its non-messy and non-sticky formula that your skin will love and SPF 100++ to top it off. Don't hold back when it comes to lathering on this sunscreen because it's as lightweight as can be! Thanks to its micronized zinc oxide technology, it will feel as if you haven't put anything on your skin. Plus, it's benzene free so you can rest easy knowing that this sunscreen doesn't pose any risk when it comes to skin cancer. 
Your Post-Vacation Champion: After Sun Care Products
There will always be days when you forget to wear your sunscreen. Afterwards, you go home all flushed and burnt. You must be thinking that it's too late to save yourself from the effects of sunburn, but after sun care products can still save the day and your skin! Post-sun treatment is crucial, in order to lessen the damage of excessive sun exposure on your skin. Here are the best after sun products you should hoard to soothe your skin!
Fresh 98% Tomato Glass Skin Sun Gel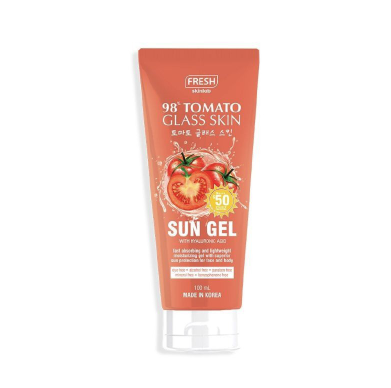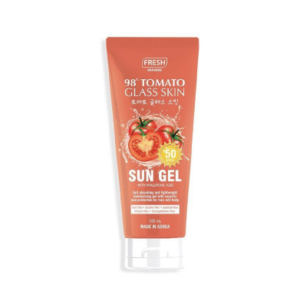 This will definitely leave you feeling refreshed after a long day under the sun! Keep this in the fridge and apply it to your skin to get that cool sensation. Fresh Philippines' 98% Tomato Glass Skin Sun Gel has SPF 50 PA++++ and tomato extract which will protect and brighten your skin. Its clear gel formulation is quickly absorbed by the skin to give you a natural flushed glow. Get your money's worth with the best after sun product!
Banana Boat Aloe Vera Gel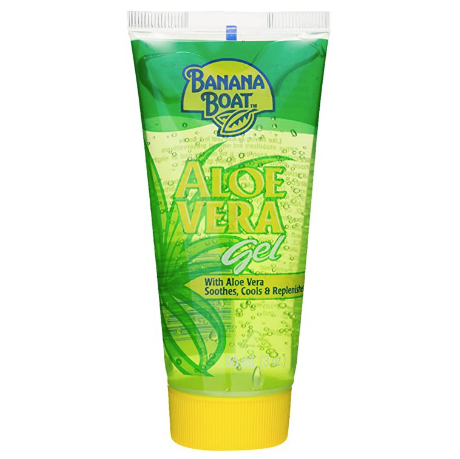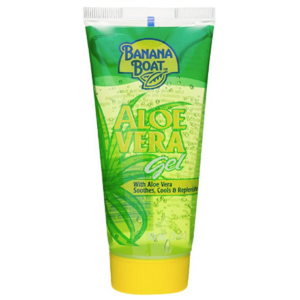 Banana Boat is an established family brand in the sun care industry. They sell sprays and lotions for people of all ages. Banana Boat also sells tanning products, if you need a little help in getting beautiful bronze skin. One of their hero products is their aloe vera gel for after sun care. As the name suggests, it contains aloe vera which will leave your skin replenished with moisture! Banana Boat's Aloe Vera Gel is the best companion when it's time to unwind.
Beach Hut After Sun with D-Panthenol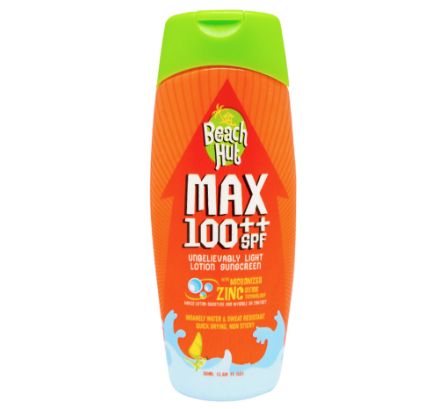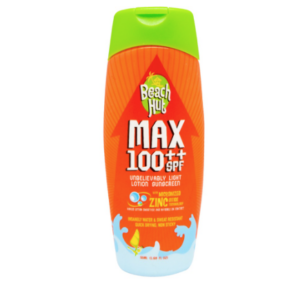 As a grand finale, here's a sun care brand that everyone's familiar with. No trip to the beach is complete without Beach Hut! Their signature orange packaging stands out from all the other sun protection products. While you might know of their sunscreens, did you know that they have a sun care product specifically for the hair and scalp? Moreover, they also have an after sun gel. Beach Hut After Sun with D-Panthenol is an aloe cooling gel meant to lock in the moisture of your skin. All you need to do is to liberally apply and lather it on your skin to experience instant relief. Beach Hut will be there for you in every step of your sun care routine.
Sun Care is Health Care
There are so many other products available on Shopee Philippines that didn't make the cut, but are still definitely worth the try! Don't be afraid to explore sun care products to find one that fits your lifestyle and routine! If you're searching for sun care products for your kids and babies, check out Mustela Philippines. Here's a list of beach essentials that you should definitely bring on your next getaway. At this point, you might think that sun care is just a new addition to your routine but, actually, it really is something that you need in your life. You might have survived without using it before, but now times are changing and each day grows even hotter, as a consequence of global warming. Protect yourself from excessive sun exposure and do your part against climate change by living a sustainable lifestyle. Read up on eco-friendly products to kickstart your sustainable living today and make a change. It's time to bask in the sunshine and make every hour your golden hour with sun protection.
Comments