[COSRX OFFICIAL] Aloe Soothing Sun Cream SPF 50 PA+++ 50ml, Aloe Extract 5.5%, Mild Hydrating Soothing Sunscreen
Shopee Mall Assurance

100% Authentic
Shopee assures that all products listed in Shopee Mall are 100% authentic. If you receive a non-authentic product from Shopee Mall, Shopee will refund the amount you paid for the products.

7-Day Returns
To ensure that you are completely happy with your purchase, Shopee is offering 7 days of hassle-free returns for all Shopee Mall products! Simply initiate a return or refund within 7 days of receiving your purchase. If the product meets our Return Terms & Conditions, you will receive your refund in full.

Shipping Discounts
Enjoy Shipping Discounts on all products purchased from Shopee Mall. Have your purchases delivered straight to your door!
Continue Shopping

100% Authentic

7-Day Returns

Shipping Discounts
Flash deal starts at 12:00, 30 Nov
Product Liability Protection
Up to ₱10K coverage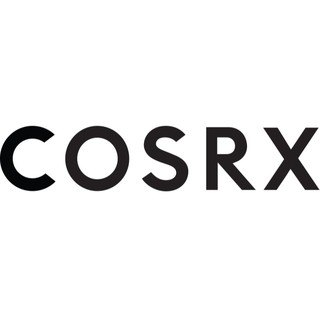 * Applicable to all products in this shop (excl. shipping fees)
The products you ordered will be shipped directly from the COSRX headquarters of Korea.
We guarantee 100% Authentic or you will get a Money Back Guarantee.
Warning Notice
 *Be advised that COSRX is completely unable to guarantee the safety and overall product quality for the counterfeit products purchased outside of COSRX's official/authorized sales routes. Counterfeit products fall short of COSRX's Quality Control standard and could possibly cause irritation as well as cause serious damage to skin.
COSRX OFFICIAL STORE
_________________________________________________________________________________________
✈️From COSRX HQ (KOREA)
The products you ordered will be shipped directly from the COSRX Headquarters of Korea
💯 Authenticity Guaranteed
We guarantee authenticity in all our products or 100% of your money back
--------------------------------------------------------------------------------------------------------------------------------------------------
🌞Aloe Soothing Sun Cream SPF 50 PA+++ 50ml🌞
✅What it is
- Formulated with 55,000ppm of Aloe Leaf Extract
- Sun cream protects skin against UVA & UVB rays while hydrating skin
- Double care suncream (Sun protect + Moisturizing)
- Light-weight texture, which absorbs quickly and leaves skin feeling intensely hydrated
✅ Skin type
- All skin types who want to protect the skin
- Suitable for all skin types including sensitive skin
✅ Skin Concerns
- Moisturizing
- Soothing
- Hydrating
✅Highlighted ingredients
- Aloe Arborescens Leaf Extract soothes and moisturizes skin at the same time
✅How to Use
[1] Apply a generous amount on over face 30 minutes before sun exposure
[2] Reapply throughout the day as needed, especially during prolonged sun exposure
(Tip) When you want to minimize your routine, When you want to skip the lotion step and just use a moisturizing SPF
✅Ingredients
Water, Ethylhexyl Methoxycinnamate, Glycerin, Propylene Glycol, Cyclopentasiloxane, Bis-Ethylhexyloxyphenol Methoxyphenyl Triazine, Phenylbenzimidazole Sulfonic Acid, Dicaprylyl Carbonate, Isoamyl p-Methoxycinnamate, Potassium Cetyl Phosphate, Alcohol, Dimethicone, Glyceryl Stearate, Butylene Glycol, Titanium Dioxide, C14-22 Alcohols, Polymethyl Methacrylate, Cetearyl Alcohol, PEG-100 Stearate, Triethanolamine, Silica, Sodium Hydroxide, C12-20 Alkyl Glucoside, Dimethicone/Vinyl Dimethicone Crosspolymer, Aluminum Hydroxide, Stearic Acid, Fragrance, Caprylyl Glycol, Phenoxyethanol, Acrylates/C10-30 Alkyl Acrylate Crosspolymer, Aloe Arborescens Leaf Extract, Dipotassium Glycyrrhizate, Carbomer, Xanthan Gum, Tocopheryl Acetate, Disodium EDTA
#COSRX #ALOESUNCREAM #ALOESUNSCREEN #SUNSCREEN #SUNPROTECTION #SENSITIVESKIN #MOISTURIZINGSUNSCREEN #Kbeauty #Asianbeauty #FACIALSUNSCREEN #UVA #UVB #cosrx #cosrxaloe #cosrxaloesun #cosrxaloesunscreen #cosrxsunscreen #cosrxsun #cosrxsuncream #koreansunscreen #sunscreen #suncream #sunblock #aloesunblock #soothingsunblock #mildsunscreen #mildsun #mildsunblock #sunscreenface #aloesunscreen #aloe #aloesun #aloesuncream #koreanskincare #asianskincare #sensitiveskin #soothingsun #soothingsunscreen #nonsticky #nowhitecast