As parents, looking after your kids' health is a top priority. More often than not, a nutritious and balanced diet is a great source of all the nutrients that your kid needs. However, picky eating may come into play and that's when multivitamins enter the picture to address the nutrition gap. To give you a hand, we've put together a list of the best multivitamins for kids! Whether it's for height, appetite, or immunity – you can find the best vitamins for kids and teenage growth on Shopee Philippines as listed below. But remember that it's always best to consult with your child's pediatrician too! Plus, these act as a supplement, not a replacement!
Best Multivitamins for Kids Filled With Must-Have Nutrients
For Added Growth
1. Cherifer Forte Syrup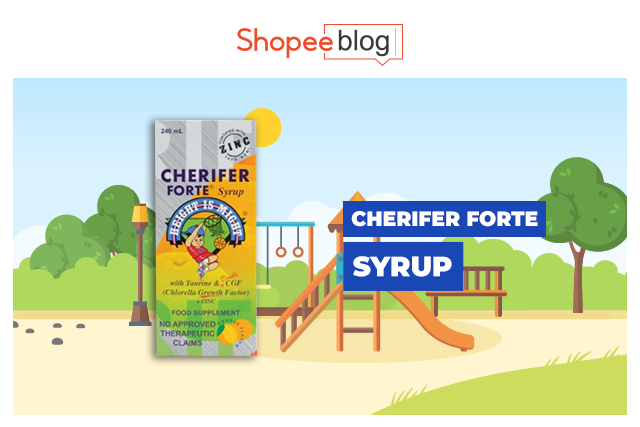 Cherifer Forte Syrup is no stranger to families. After years of being in the market, Cherifer continues to be among the most sought-after vitamins when it comes to added growth! Cherifer Forte Syrup has double the Chlorella Growth Factor (CGF) which aids in the strengthening and growth of the body. This easily makes it to the list of the best multivitamins for kids as it makes sure to help out in maximizing one's growth potential! Aside from the growth factor, it also boosts the immune system and one's development with Vitamin A, Vitamin B complex, Lysine, and Taurine in the mix! 
2. Growee Syrup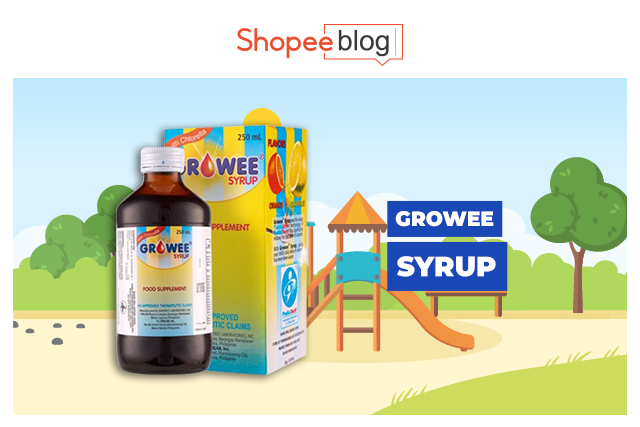 Another vitamin for your child's growth is Growee Vitamins Syrup! This vitamin also contains CGF and much like its name suggests, it claims to help with growth. Aside from CGF, the Growee Vitamins Syrup provides daily vitamin supplements with Vitamin B complex, Choline, Taurine, and Lysine. Plus, to lessen its bitter taste, TasteRite Technology was used to do just that! This food supplement has been loved by many as an added source of nutrients for their kids! 
For Increased Appetite
3. Propan TLC Vitamins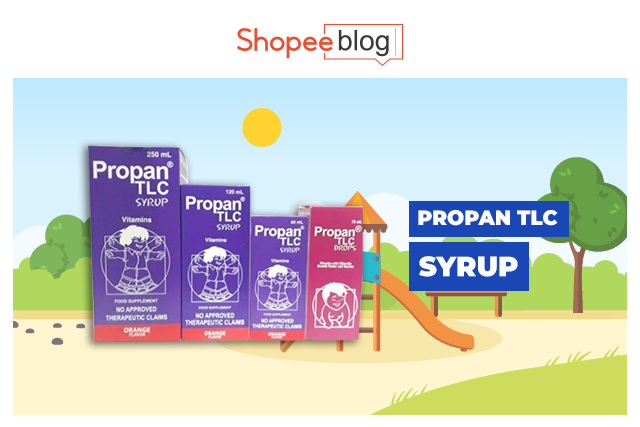 Propan TLC Vitamins is a go-to by many parents due to its claims of being able to help increase one's appetite! Equipped with Lysine and Vitamin B complex that boosts one's appetite, this is among the best multivitamins for teenage growth. If you're on the hunt for vitamins na pampataba for teenagers, give this a shot! It also has Vitamin C to strengthen the immune system and CGF and Vitamin D too for a boost in growth. Your child will definitely love taking this vitamin thanks to its orange flavor! Ensure their proper nutrition with this in tow! 
4. Tiki-Tiki Star Syrup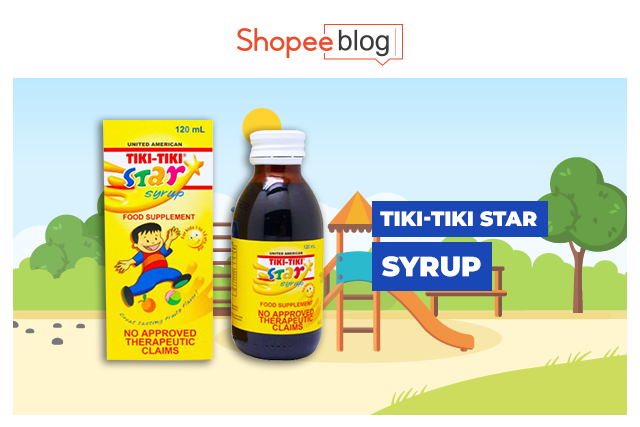 Make your kid feel like a star with the Tiki-Tiki Star Syrup! Formulated with Vitamins B Complex and Lysine – all these play a part in promoting a healthy body and increased appetite in kids. This trusted multivitamin also has Vitamin C for improved immune system, Vitamin A for better eyesight, Vitamin D for stronger bones and muscles, and Vitamin E for healthy and glowing skin! This is a definite must-try if you're on the lookout for vitamins na pampataba for teenagers! 
For Stronger Immunity
5. Enervon Multivitamins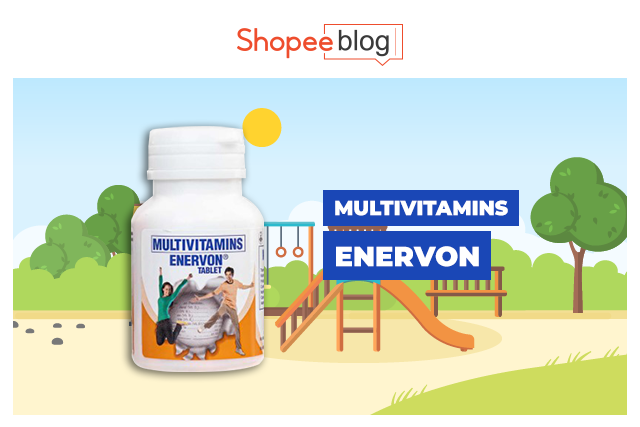 A strong and healthy body is made possible with a good immune system! Make that a reality with the help of Enervon Multivitamins! Enervon is a trusted brand by many and for great reason. Formulated with Vitamin C for stronger immunity and Vitamin B Complex for added energy, say hello to a happy and healthy body! It doesn't stop there! The Enervon Multivitamins Syrup also has Vitamins A and D for added energy, better health, and stronger immunity. Shop for one of the best multivitamins for kids now! 
6. Scott's Vitamin C Pastilles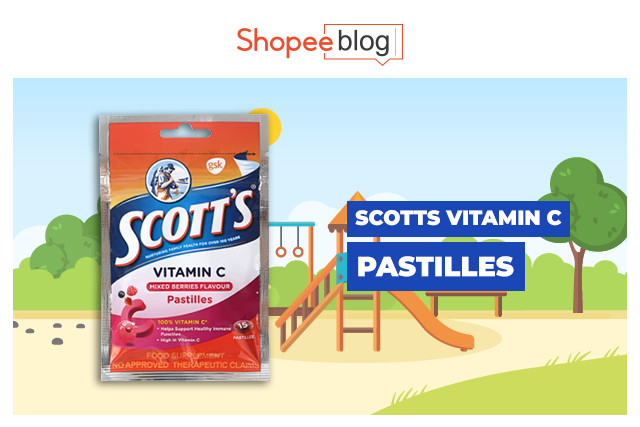 Who doesn't love gummies? Anyone will be thrilled to have gummies and the vitamins part is simply a bonus! The Scott's Vitamin C Pastilles is by far, one of the best multivitamins for teenage growth that's in gummy form. It has Vitamin D to help boost the immune system and strengthen bones! On top of that, it has DHA which helps with brain development. With its sweet taste, chewy formulation, and jampacked with multivitamins – it's no wonder that this is a loved multivitamin!  
7. SmartyPants Kids Multivitamins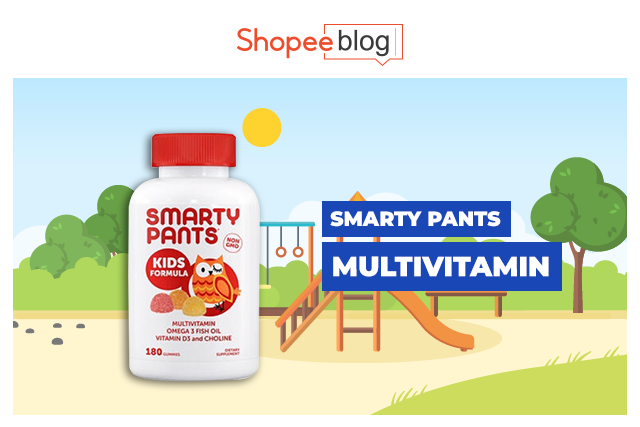 Who doesn't love a smarty pants? The Smarty Pants Kids Multivitamins is known to be the all-in-one gummy as it comes with 13 essential nutrients. It contains Omega 3 Fish Oil, Vitamin D3, and Choline which is essential for a stronger immune system! On top of that, the SmartyPants Kids Multivitamins is non-GMO and doesn't have artificial flavors, colors, or preservatives. It simply doesn't get better than that! 
Shop for the Best Multivitamins for Kids on Shopee Philippines
Boost your kid's immunity, appetite, and growth with the help of the best multivitamins for kids! Buy from Shopee and enjoy amazing deals and discounts when shopping for multivitamins! Check out The Best Vitamins And Supplements For A Much-Needed Immunity Boost too while you're at it. It's important to take good care of your health, even more so today. Take the first step to looking after yourself and shop for multivitamins now! 
Comments