Headed back to the office and in search of a stylish yet convenient bag to bring? Finding the best bag for men is essential for your daily commute and work. With a great office bag, you can go to work in style while carrying all of your essentials with ease. High quality bags are made with durable materials, so you can carry laptops and other gadgets without worry. These bags can also be used as fashion accessories, so you can see which bag pairs well with your office outfits. With numerous features and benefits, bags have not only become convenient but necessary when going to work. We have listed down our top picks of some of the best bags for men available on the market! Don't miss this chance to grab some of the best bags for men with exclusive deals and discounts at Shopee Philippines! Read on to discover the best bags for men on Shopee Philippines that you can choose from! 
Choosing the Right Bag for You! 
Men's backpack brands have produced products that have the best mix of style, ergonomics, and capacity. With backpacks being one of the most stylish bags for men, they are among the office bags to consider. Office backpacks for men are very practical since they can carry all of your office essentials easily. 
Besides backpacks, laptop bags for men are also ideal for office use. Laptop bags for men can carry your laptop and small office supplies. These bags swing by the shoulder to give you a professional and refined look. 
Similar to laptop bags, messenger bags are stylish and functional. The best messenger bags for men consist of high-quality materials paired with an aesthetic design! You can never go wrong with messenger bags since they provide you with enough space to carry all of your essentials without looking bulky. 
You might have a tough time choosing among the numerous types of bags. Choosing the right type of bag can be based on your usual office outfits, your mode of transportation to work, as well as knowing which items you usually bring to work. Check out some of our top picks below to see which bag is right for you! 
Look Modern and Proper with One of The Best Bags for Men! 
1.Herschel Dawson Bag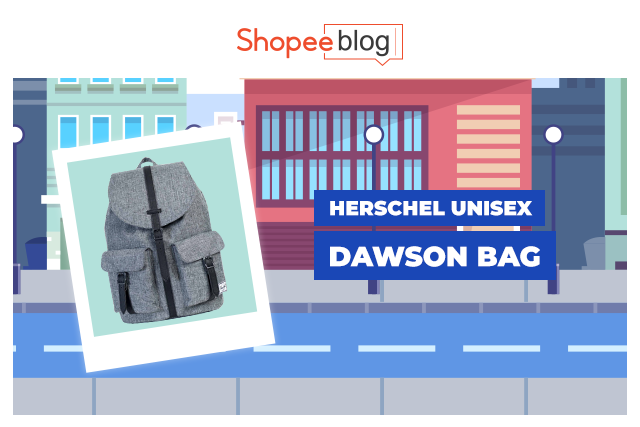 Herschel is one of the best bag brands for men because they consistently produce high-quality bags at a fair price. Their bags are known to be stylish and ergonomic. One of their notable products is the Herschel Unisex Dawson Bag. This backpack contains a signature striped fabric liner, an adjustable drawcord closure, and magnetic strap closures. What makes the Herschel Unisex Dawson Bag special is its calming grey design. The bag's build complements its main compartment with two front pockets. Built to keep your essentials organized, the Herschel Unisex Dawson Bag can keep your laptop safe along with your other office supplies. Don't miss the chance to buy one of the best backpacks for men available! 
2. Peak Design Everyday Messenger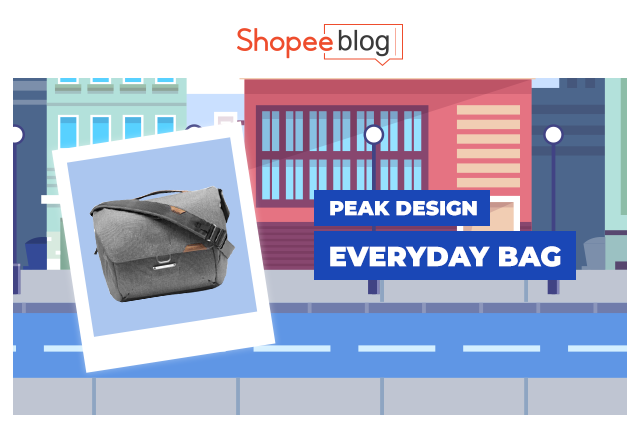 Peak Design's Everyday Messenger is a luxurious bag you can use daily. The Everyday Messenger is one of the best messenger bags for men due to its numerous features. Among its features is a weatherproof 400D shell to keep your gear safe, Maglatch closure hardware, and customizable FlexFold dividers to organize everyday gear. The design looks professional and dapper, which pairs well with a button-down shirt and slacks. This bag is also perfect for photographers since you can protect and organize equipment such as cameras, drones, and more. With a dedicated laptop sleeve that also fits documents and a quick-adjusting shoulder strap, the Everyday Messenger proves to be useful and functional.  As one of the best messenger bags for men, the Everyday Messenger is something you can't afford to miss! 
3. Targus Groove X2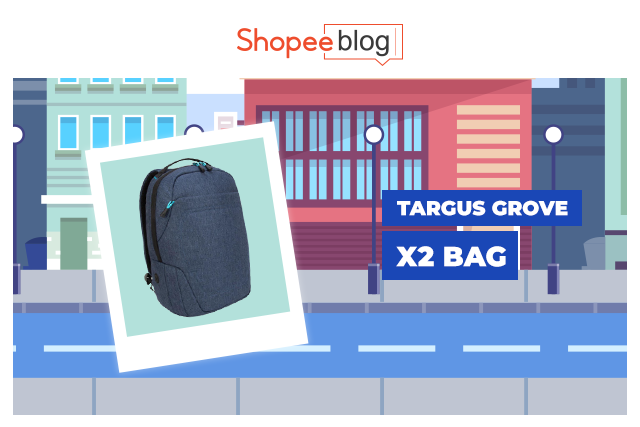 Targus is a brand that produces high-tier bags that you can use for work or study! One of their products, the Targus Groove X2, is described to be the perfect work companion. This bag can carry your 15-inch laptop and other office essentials due to its large capacity. The Targus Sling Protection technology prevents your valuables from drop damage since it suspends your hardware. With a minimalistic but fashion-forward design, the Targus Groove X2 stands among stylish bags for men and is one of the best work bags for men. Office backpacks for men like the Targus Groove X2 are lightweight, which makes commuting easier. Get the Targus Groove X2 now and enjoy a hassle-free commute!
4. Tigernu T-B3105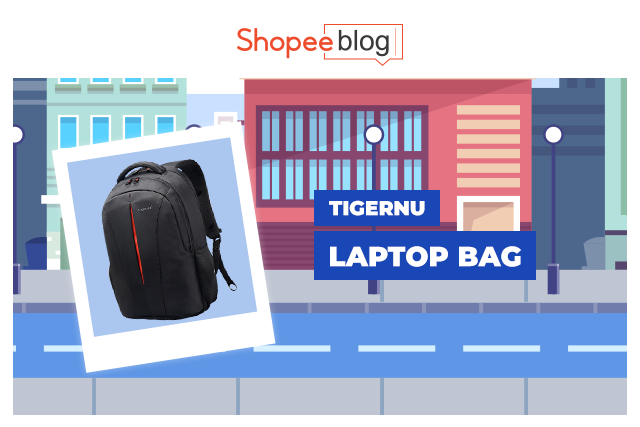 Coming from one of the most reliable men's backpack brands, Tigernu, the Tigernu T-B3105 is an anti-theft laptop bag. This bag is one of the best laptop bags for men and is also waterproof. As a waterproof backpack for men, the Tigernu T-B3105 can protect your gadgets from rainy days and unintentional spills. The laptop bag can carry 15-inch laptops with ease and it also comes at an affordable price. Its design highlights its scratch-resistant material and features an orange lining in the middle. A nifty feature of the Tigernu T-B3105 is that it has a back hidden pocket for your most valuable items. The bag's numerous features make it one of the best laptop bags for men. Buy one of the best laptop backpacks for men and enjoy promos and deals! 
5. Arctic Hunter Tough Men Series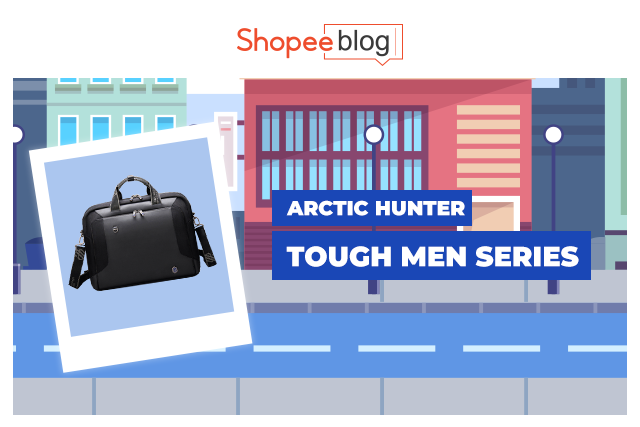 Arctic Hunter is a brand that is known for bags that have sophisticated and stylish designs. The Arctic Hunter Tough Men Series is an anti-theft messenger bag with numerous features. This bag has waterproof oxford fabric, a shock-absorbent design, and an adjustable shoulder strap. This makes it an ideal work companion since it can keep your items safe while looking dapper. The Arctic Hunter Tough Men Series' design is classy and professional with its black exterior. Add one of the best work bags for men to your collection now!
Grab One of the Best Bags for Men Now!
As you decide among the bags created by the best bag brands for men, remember to choose one that feels comfortable. We suggest choosing the best waterproof backpack for men, especially for rainy days. The storage of these bags is immense, which can be helpful on numerous occasions. As for protecting gadgets, we recommend getting one of the best laptop backpacks for men given its security features.  
With face-to-face work coming back, using a bike to go to work can be a form of exercise and another means of transportation. With your new compact bags, biking will now be easier to do. Bags such as backpacks are useful for short trips since they can easily carry your travel essentials.  For long trips, treat yourself with luggage bags to accommodate longer stays.
Comments