In the realm of competitive gaming, pinpoint accuracy and macro commands can make the difference between sweet victory and bitter defeat. While best gaming mouse models won't guarantee success, they'll provide an edge when spraying down your opponent in a first-person-shooter or simultaneously commanding multiple units in a real-time strategy game. Keep reading to find the best gaming mouse for you!
Best gaming mouse options for maximum performance
1. Logitech G Pro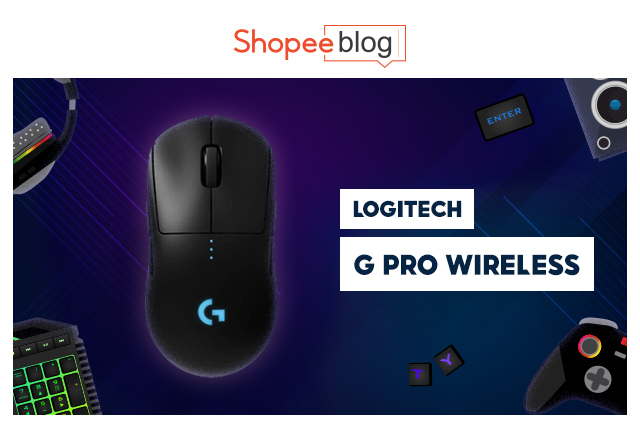 Credit: GameXtreme
The Logitech G Pro comes in a sleek oval shape that's easy on the eyes. In addition to its clean look, Logitech has included a mechanical button tensioning system. This effectively magnifies the consistency of your mouse clicks!
Sensor-wise, the Logitech G Pro Hero has a Hero sensor that boasts over 400 inches-per-second (IPS) for accurate tracking during sudden flicks, as well as 100 to 16,000 dots-per-inch (DPI) mouse sensitivity. Don't forget about the zero smoothing that allows your mouse to track nothing but raw input! It's no wonder that many gamers peg the Logitech G Pro as the best gaming mouse, especially for FPS gaming.
2. Logitech G502 Lightspeed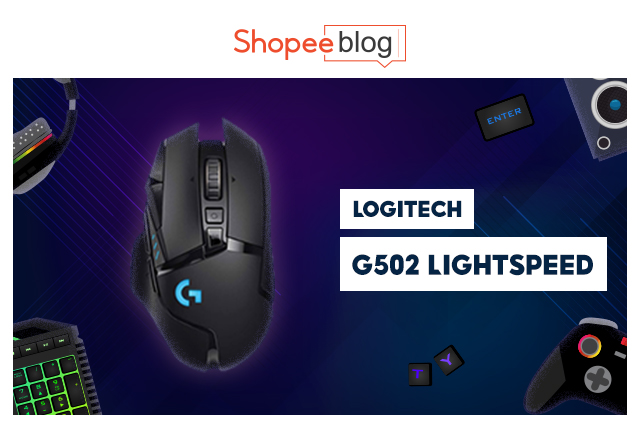 Credit: Logitech
Have extra cash to splash? You can rest assured that it will be worth it with the Logitech G502 Lightspeed. Available in the Logitech Official Online Store, the G502 Lightspeed comes with the same astounding settings as the G Pro including the trademarked Hero tracking. The main difference is that the G502 Lightspeed is wireless so that you can play without limitations! Grab an extended mousepad while you're at it. 
Paired with big movements, you'll be able to play at the lowest sensitivity for maximum control in-game. The G502 Lightspeed is also one of the lightest gaming mice out there! Every gamer has a unique preference. But this gaming mouse also comes with adjustable weights to perfectly fit into your gaming setup.
3. Razer DeathAdder V2 Mini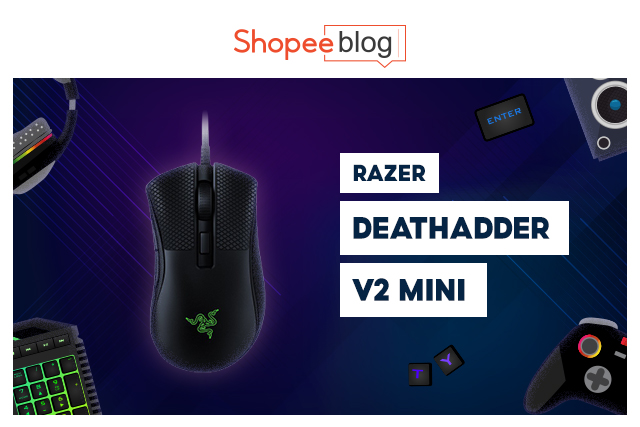 Credit: Razer
When it comes to the best gaming mouse models of all-time, you can't go wrong with the iconic design of the Razer DeathAdder V2 Mini (available in the Razer Official Store)! Despite years of modifications and re-releases, the DeathAdder's minimalist look remains unchanged. For the V2 Mini, Razer retains the looks and feel of the original while jamming it all into a miniaturized version of its prized DeathAdder. The end result is a lightweight gaming mouse at just 62g without compromising on build strength or comfort levels!
Looks aside, this Razer mouse will also boost your gaming performance thanks to its optical mouse switches. The V2 Mini uses an infrared beam to track every click so there's a swift 0.2 millisecond response time! This unique form of button actuation can make all the difference in competitive games where you're trying to get the reactionary advantage.
4. SteelSeries Rival 650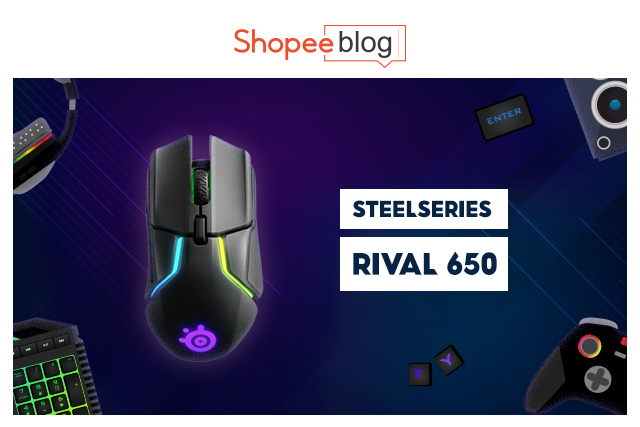 Credit: IT World
SteelSeries is one of the most reliable brands for computer gaming accessories The SteelSeries Rival 650 definitely proves that with its stellar performance and sleek customization options! By pushing aesthetic boundaries, the end product is a gaming mouse that looks futuristic and stylish. If you're big on customization, you'll definitely get a kick from personalizing the various light strips on this SteelSeries mouse with RGB.
The other praise-worthy part is SteelSeries' incredible TrueMove3+ sensor! It's specifically included to track lift-off distance. It goes without saying that some high-intensity games leave you feeling rattled, but you won't have to worry about that with the Rival 650! Even if you lift the mouse above 0.5 millimeters, the sensor will still be able to track your twitchy mouse movements.
5. Razer Naga Pro Wireless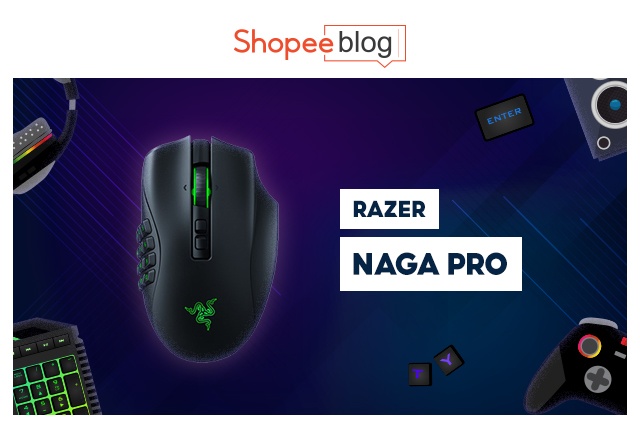 Credit: Razer
While FPS relies heavily on a mouse, MMOs and MMORPGs are normally keyboard-dependent. If you play all types of games, the best bang-for-your-buck would be the Razer Naga Pro! With a whopping set of 20 programmable buttons, you'll never have to accidentally cast the wrong skill on your keyboard. Move everything into this holy grail mouse for gamers. With 20,000 DPI and up to 650 IPS, this is the best gaming mouse that blows everything else out of the water!
The Razer Naga Pro even allows you to customize macros on the official Razer software which will prove to be very useful in-game. The utility, sensitivity, and accuracy of this gaming mouse is like no other! It will definitely take some time to get used to the 12-button panel, but with a little practice, the Razer Naga Pro will take you to new heights.
Best gaming mouse options under ₱2,000

1. Redragon Centrophorus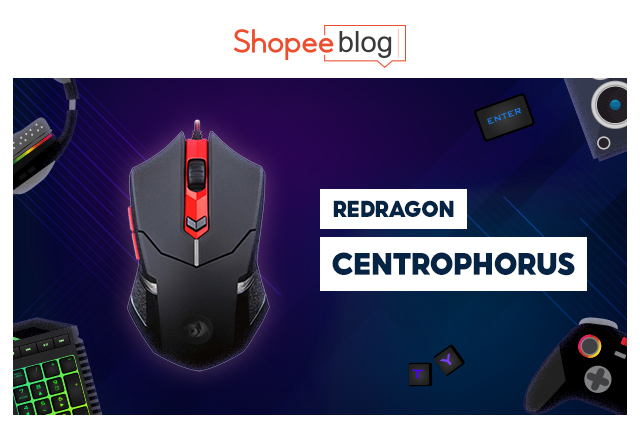 Credit: Lenin Computer Systems, Inc.
The Redragon Centrophorus is arguably the best gaming mouse of its class. To achieve the classic gamer motif, the Centrophorus combines an eye-catching red and black color scheme with a matte finish and glossy plastic.
The Centrophorus also has an adjustable weight system — something you won't expect to find in a budget gaming mouse! With eight individual 2.4 gram weights, you can easily variate the mouse weight to your preference. To add to this customizability, you can also store five different setting profiles on the Redragon Centrophorus. Different games require different sensitivity settings, and this gaming mouse can adjust with a simple toggle. Add to this a braided mouse cord for durability and you have a gaming mouse that screams value for money!
2. Logitech G300S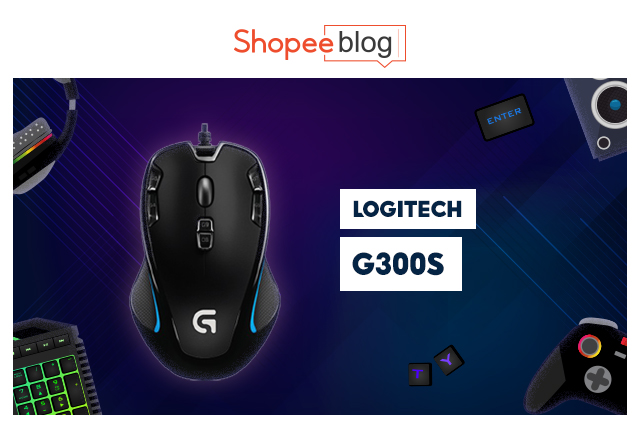 Credit: Logitech
Proving the age-old saying of big things come in small packages, the Logitech G300S is a solid option. If you're hunting for a compact and easy-on-the-wallet gaming mouse, this is the best gaming mouse for you! Don't underestimate its modest design—it has the polish and quality you've come to expect from flagship Logitech gaming accessories. This includes synchronization with the handy Logitech Gaming Software program! With this, you can effortlessly remap buttons and customize mouse lighting to your heart's content!
3. HyperX Pulsefire Surge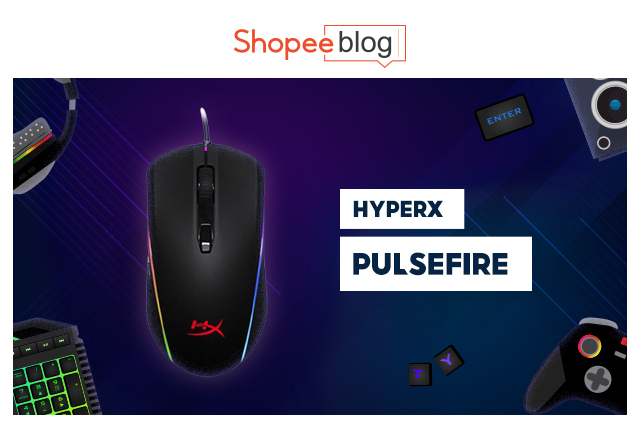 Credit: GameXtreme
Everyone knows HyperX for their budget gaming headsets, but do not even think about sleeping on the HyperX Pulsefire Surge mouse! Although it has a sleek and simple design, no gaming mouse is complete without 360° RGB effects. Awaken the sleeping beast with the Pulsefire Surge's insane specs!
For a budget gaming mouse, the Pulsefire Surge can reach 16,000 DPI just like the other high-end models out there. It comes with large skates for easy gliding, meaning you can level up your in-game performance with accuracy and precision. 
Live out your pro-gamer fantasies with the best gaming mouse
From Razer to Logitech, you can easily get the best gaming mouse models to fit your needs on Shopee Philippines. Pair your mouse with one of the best gaming keyboards to rank up in your competitive games! Alternatively, you can upgrade your entire rig and learn how to build a gaming PC online.
This article was first published by Shopee Singapore.
Comments