As the backbone of your gaming setup, your battle station just wouldn't be complete without a reliable computer gaming table. While you may think any table will cut it, a table that's specially designed for gaming will do more than tying up all your gaming peripherals together. These desks might even have extra features that you didn't know you needed! From built-in cable management systems to adjustable heights for added comfort, there's bound to be a perfect gaming table design for you. Not sure what style you should go for yet? We're here to save you some time by picking out the best gaming tables that'll suit different types of gamers! 
The Best Gaming Table For Different Types Of Gamers
For The Geared-Up Gamer: L-Shaped Gaming Tables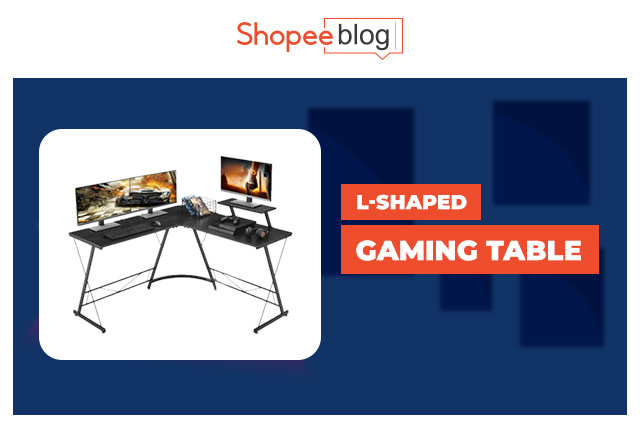 Wondering where to put your ultra-wide gaming monitor and boatloads of other computer gaming gear? Clear up a corner of your room for this L-Shaped Gaming Table! Essentially two tables combined, this gaming desk will give you enough space to go all-out with your gaming equipment and accessories. Just when you thought it couldn't get any spacier, this L-shaped gaming table comes with a hanging monitor shelf as well! With this, you can prop your gaming keyboard and mouse underneath to save more space for your other gaming peripherals. 
For The RGB-Loving Gamer: Cougar Mars Gaming Tables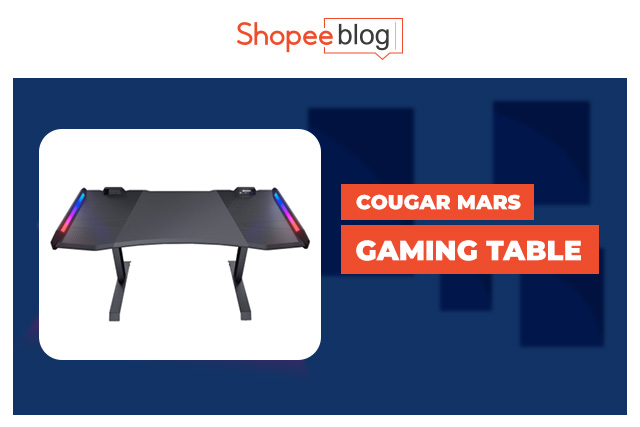 Aren't we all a fan of RGB lights at this point? This aesthetically-pleasing feature will bring your gaming set up to life, especially at night. RGB lighting also helps set the mood and create an immersive gaming experience. So set your gaming PC table apart with dual-sided RGB lighting when you buy a Cougar Mars RGB Gaming Table. You can even sync the lighting effects to your computer for an even cooler gaming experience! Apart from that, this RGB gaming table has an attached control stand where you can control your PC and connect multiple devices.
For The All-Day Gamer: Ofix Jabez Adjustable Gaming Tables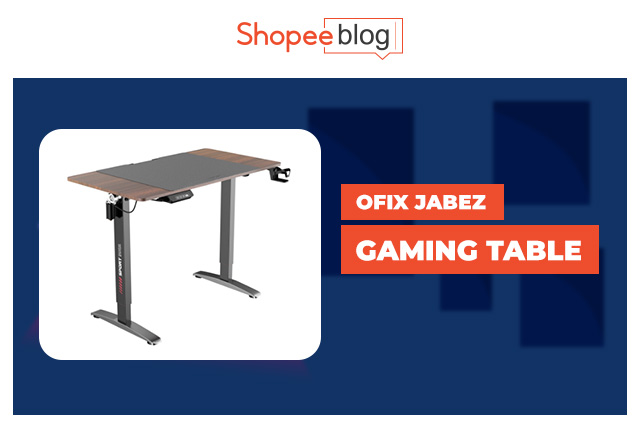 Some gamers are too familiar with the backaches and other pains that come with sitting in front of your desk for a long time. So if you're planning to log several hours a day to play your favorite game, you'll need an adjustable gaming table to switch between sitting and standing from time to time. With the Ofix Jabez Adjustable Gaming Table, convert your desk to a standing gaming table with just a push of a button! No need to worry about your gaming peripherals falling from this standing gaming desk, as the height adjusts in a smooth and elegant motion. From white, black fiber, to walnut tabletops, choose a design that fits your room aesthetic!
For The Minimalist Gamer: Rakk Malyari Gaming Tables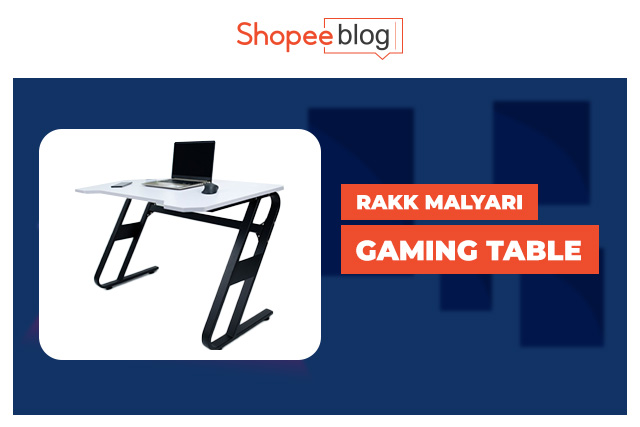 In case you'd rather switch out all the fun extras that come in a gaming PC table for a minimalist gaming desk that'll blend well in any room, then we've got just the perfect option for you. Simple and affordable yet sturdy and functional, the no-frills Rakk Malyari Gaming Table is definitely suited for work and play! The desk is also ergonomically designed with extended sides that'll serve as armrests! Along with a discreet cable hole to organize wires neatly, this computer gaming table certainly proves that less is more. 
For The Organized Gamer:  SecretLab Magnus Gaming Tables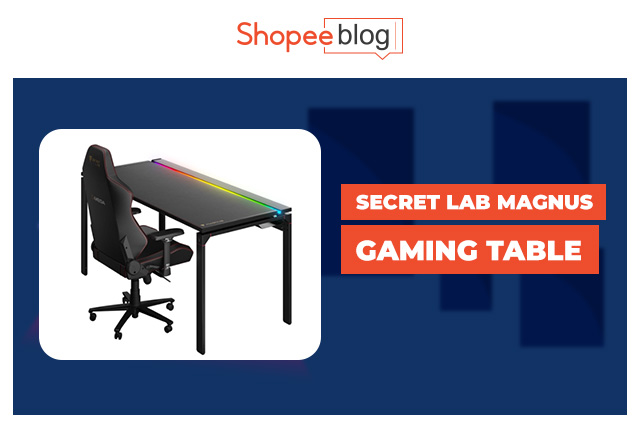 For the gamer-slash-neat-freak, you need to get your hands on the SecretLab Magnus Gaming Table! From its height and length to its steel material, this SecretLab gaming table is one of the best gaming tables designed for the gamers' utmost comfort. Featuring a full-length cable management tray, rest assured there's plenty of room to keep all your computer cables out of sight! You can reduce your clutter even more with its magnetic mat and cord straps that'll hold your wires in place. Topped off with a sleek RGB light strip, you'll surely find something to love about this computer gaming table no matter what type of gamer you are! 
Assemble Your Gaming Setups In The Best Gaming Table!
Itching to finally build your PC for online gaming? Don't forget to invest in one of the best gaming tables along with it so you can play with your new setup properly! Couple it with the best gaming chairs and you'll certainly have an unbeatable gaming setup in terms of comfort. Looking to upgrade some of your gaming equipment? Check out the best gaming monitors, gaming keyboards, and gaming mice that'll take your game performance to the next level! 
Comments