The gaming community continues to grow with leisure and professional gamers alike. Whether you love to play competitively or "just for fun", it's important to have good specs for the optimal gaming performance! What more, you can better appreciate any game when your graphics are set to the highest quality. Since you already know the best gaming phones in the market, it's time to learn how to set up the best gaming desktop. Did you know that you could do this from home? You can easily build a PC online on Shopee Philippines because we offer all the hardware and peripherals you need! 
Get the Best Gaming Specs & Build a PC Online on Shopee Philippines:
1. Best Gaming PC
Ryzen 3 3200G Gaming PC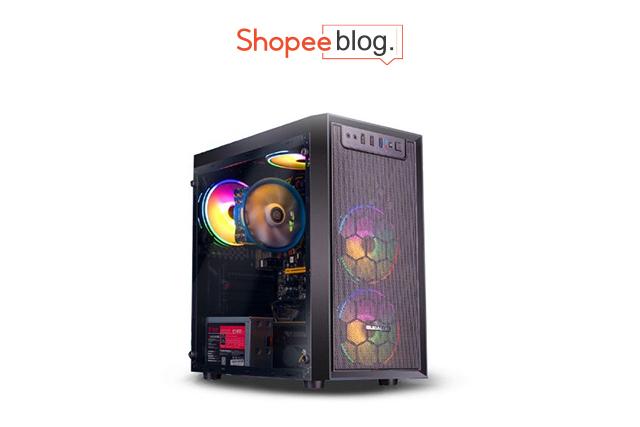 Building a PC from scratch is intimidating to newbies, but it's easy on Shopee! You can get a pre-built setup with a great graphics card and large storage here. Check out the latest and bestselling Ryzen 3 3200G to level up your gaming experience! This gaming PC with the Ryzen 3 3200G is equipped with a Radeon Vega 8 graphics card for vibrant graphics as well as an 8GB RAM and 240GB SSD to easily handle all your large gaming files. Built with an internal cooling system, you can play through the night without worrying about the loud whirring of your desktop straining to keep up with your games.
2. Best Gaming Monitor
ASUS VP249QGR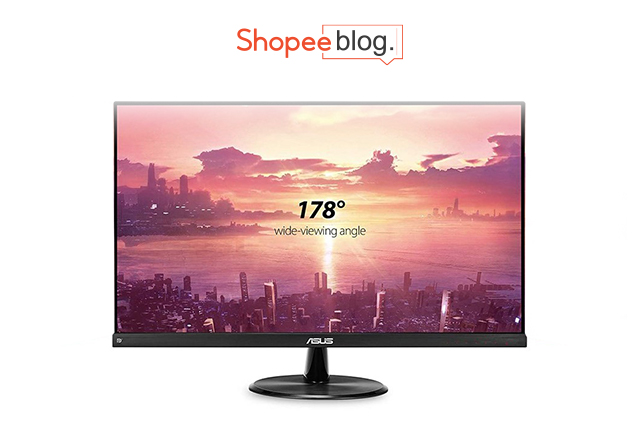 You know you're getting the best when you buy from high-end gaming brands like Republic of Gamers. Get the Asus VP249QGR at the Lowest Price Guaranteed! Response time is a very important factor to consider when choosing a gaming monitor. You'll be glad to know that this Asus monitor shifts colors at 1 millisecond only. A 144Hz refresh rate is also very much worth it when playing high-intensity games, especially first-person shooters (FPS), because you get smooth display and movements no matter how quickly you change aim. 
3. Best Gaming Keyboard
Gigaware K28 (Mechanical)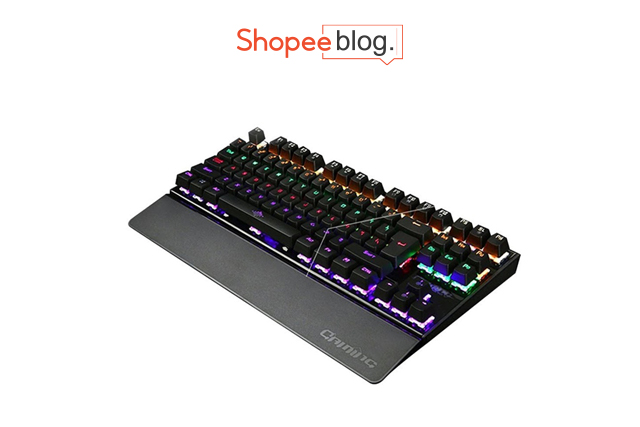 You can't build a PC online without the necessary peripherals! Take your gaming performance a level higher with the Gigaware K28. Many gamers prefer to switch to mechanical keyboards versus regular ones because they last longer and respond faster. The satisfying clicky sounds are just a bonus! The Gigaware K28 is backlit with 9 color modes, so you can get a fancy PC setup without shelling out too much money. 
4. Best Gaming Mouse
Logitech G502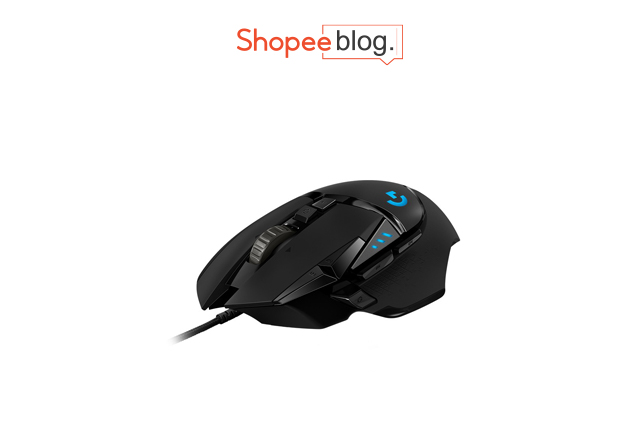 Set up your macros with the Logitech G502 HERO. An interesting feature of this mouse is that you can adjust its weight settings to your liking! This mouse uses Logitech's most accurate HERO sensor so that you get the best accuracy in-game. We already mentioned that you can set up macros, but the fun part is that you have 11 fully programmable buttons with this mouse! Improve your gameplay with auto-target or rapid-fire functions. It looks quite rugged, but that's exactly what you want for a gaming mouse. You aren't building a regular desktop, so you want the best of the best for your gaming experience. Build a PC online without shying away from a heavy-duty mouse because this is exactly what you need to take your gaming performance one step further. 
5. Best Gaming Headset
HyperX Cloud Alpha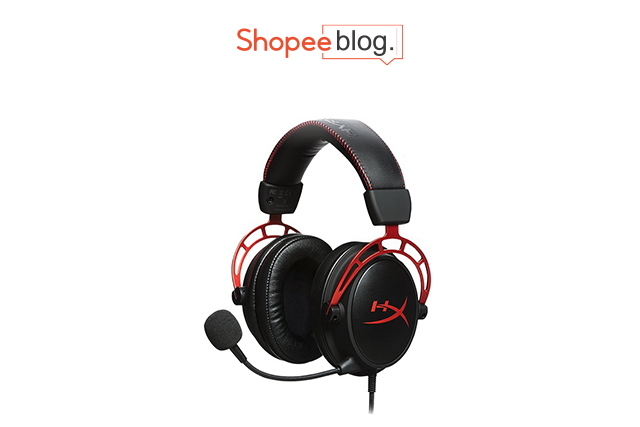 Level up your gaming experience with the HyperX Cloud Alpha! This bad boy gives you clear sounds paired with award-winning comfort. When you play solo, it's important to hear your enemies around you. When you play in teams, communication is a crucial key to victory. Put your game face on and immerse yourself in your game with bold sound.
Play to Win with the Best PC Build
Whether you play for fun or competitively, it's always better to build a PC online with specs for the optimal gaming experience. There's no time to waste! You don't even have to break the bank to get the best gaming desktop. Shopee Philippines always offers promos and discounts, so you want to be on the lookout for that! Improve your gaming performance with great hardware and reliable, long-lasting peripherals. The difference between a gaming build and a standard PC build is uncanny, so shop now to release your inner gamer.
Comments