With Easter Sunday fast approaching, it's time to come up with Easter egg design ideas! Most people spend Easter Sunday at shopping malls with their families and friends to take part in the annual Easter egg hunt! Most major establishments hold their own egg hunts and give away tons of prizes, but what if you have your own Easter egg hunt in the comfort of your own home? Invite your loved ones and hold your own Easter celebration Think of the possibilities! You can set up Easter decor, have fun mini-games, cute snacks and treats, and, to cap it off, an intense and exciting egg hunt! You can host an Easter egg hunt that both kids and adults will love. But before you get to host the best hunt yet, you first need Easter egg coloring ideas! At the heart of every Easter egg hunt are adorable eggs simply waiting for the search. Organize the most memorable egg hunt with these cute hassle-free Easter egg design ideas! Time to bring out your inner artist!
Types of Eggs You Can Use for the Easter Egg Hunt
Before proceeding to the design of your Easter egg painting, you first need to determine which eggs you would prefer to use. There are also Easter egg kits on sale which already include the egg and the materials for painting. You have the artistic freedom to explore your options in creating the Easter egg hunt of your dreams. Having said that, here are different kinds of eggs you can choose from before unleashing your creativity:
Hard-boiled eggs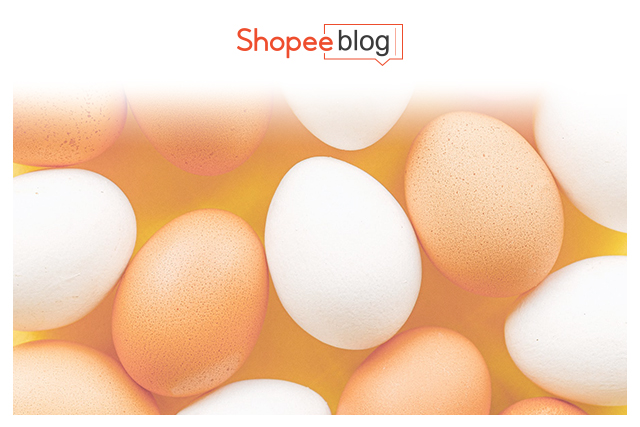 Credit: Anna Shvets / Pexels
This is the classic choice for an egg hunt! All you have to do is to boil the eggs for around 15 minutes and then you're ready to paint. If you have any spare eggs in the fridge, you can use them for the hunt, and they're available in any store near you. The downside of this is that it's a bit wasteful and you'll miss your sunny-side eggs for breakfast for a while…
Wooden eggs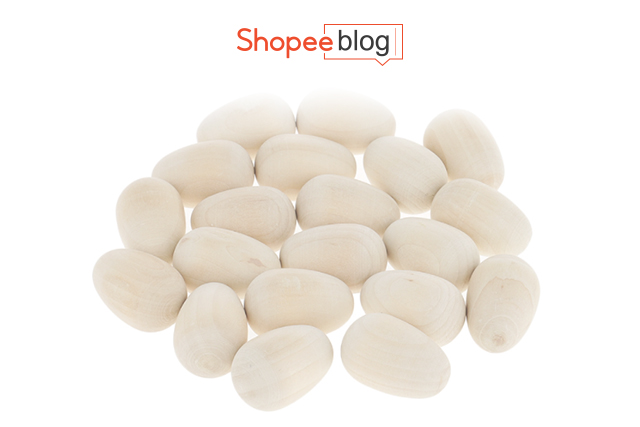 Credit: almencla2
Wooden eggs are the rising star of egg hunts! They're super easy to paint on, and they're quite sturdy too. You don't have to worry about the eggs cracking mid-hunt with wooden eggs. But, these eggs aren't so easy to spot in your local supermarket. Luckily they're available on Shopee Philippines at a budget-friendly price!
Hollow eggs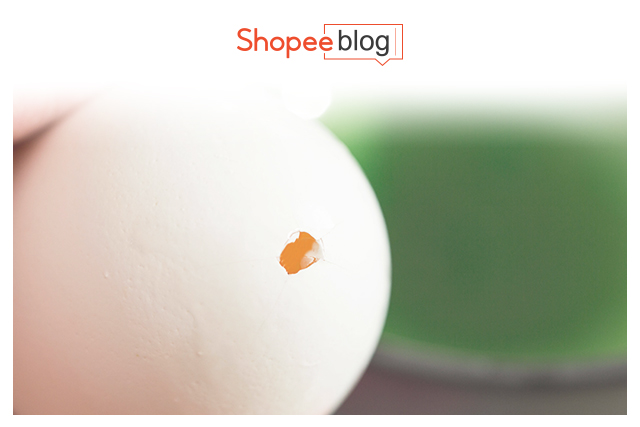 Credit: Personal Creations / Flickr
If you're worried about wasting good eggs, you can always hollow them out! There are tons of tutorials on Youtube that you can watch as a guide. All you need is a sharp object, like a nail or a pin, and a straw to blow out the egg. This option is a bit more complicated than the other ones but you get to use the eggs you already have at home without wasting their contents! Since your breakfasts are safe, here's a list of easy breakfast recipes you can try after hollowing out your eggs. Everyone knows breakfast isn't complete without eggs!
Plastic eggs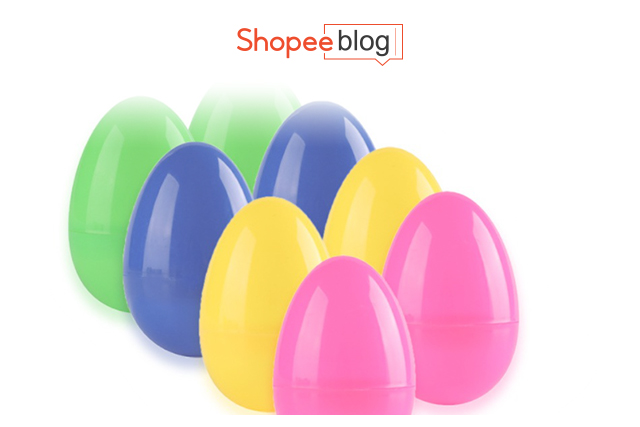 Credit: ifree.ph
Other than being great toys for kids, plastic eggs are great for egg hunts! They're very durable so you can still use them for next year's Easter egg hunt. They're much more affordable than wooden eggs as well. There is a catch, though, they're difficult to paint on since it's plastic. Even so, you can split these hollow plastic eggs open and close them again afterwards. This means you can hide the prizes in the eggs before the searching starts which can make your Easter egg hunt even more exciting!
7 Creative Easter Egg Design Ideas to Bring Out the Artist in You
1. Tie-Dye Easter Eggs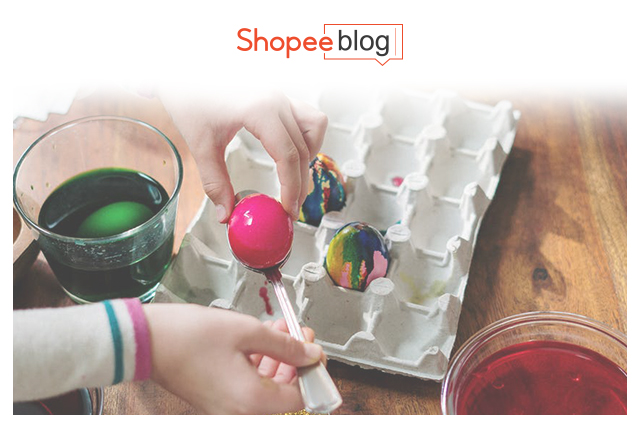 Credit: cottonbro / Pexels
Tie-dye Easter eggs look amazing and you can recreate this without a sweat! All you need to prepare beforehand are your eggs, food coloring, disposable elastic bands, and some tissue. Afterwards, you have to wrap the egg with tissue and secure it with an elastic band. Then you can apply the food dye according to the Easter egg coloring you want. When the tissue is completely dry, this is the signal for you to remove it and check your masterpiece!
2. Doodle Easter Eggs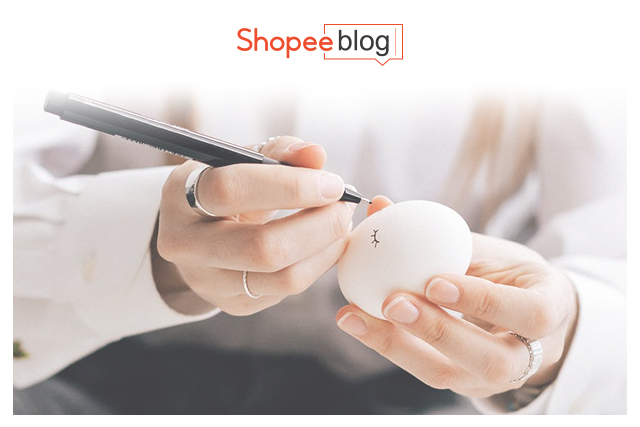 Credit: ROMAN ODINTSOV / Pexels
Go minimalist with doodles on your Easter eggs! With your colored pens and markers, you can make simple yet understated designs that will definitely wow the more mature participants of your hunt. Easter egg design ideas don't have to be so difficult and complicated! A little of your personal touch can go a long way with your Easter egg paintings.
3. Gold Leaf Easter Eggs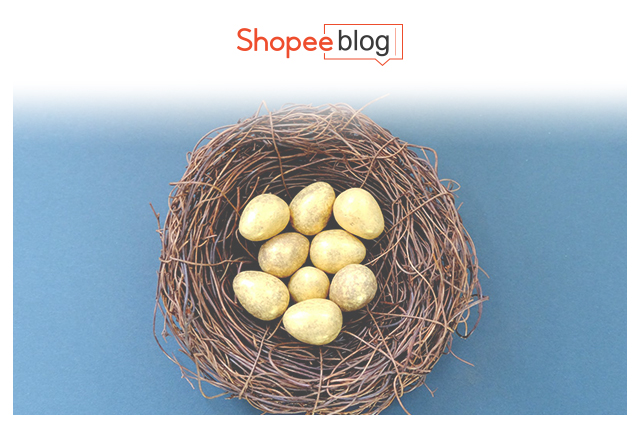 Credit: Alizee Marchand / Pexels
This Easter, you don't need the goose that laid golden eggs! You can create your own golden eggs with gold leaf. This Easter egg design idea might seem a bit tricky but don't get intimidated! Apply foil glue on some areas of the egg and wrap around a single gold leaf. You can also apply gold flakes individually, whichever seems easier for you! The best egg hunt deserves golden eggs!
4. Washi Tape Easter Eggs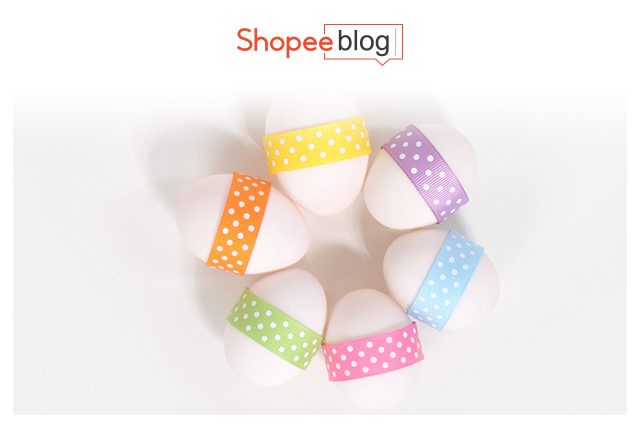 Credit: Public Domain Pictures / Pexels
Washi tapes can spruce up anything! If you're not so confident with your art skills, you can wrap your Easter eggs with washi tapes. The possibilities are endless with washi tapes since they come in so many different designs! After your Easter egg hunt, you can even use them for school or for journaling.
5. Stamped Easter Eggs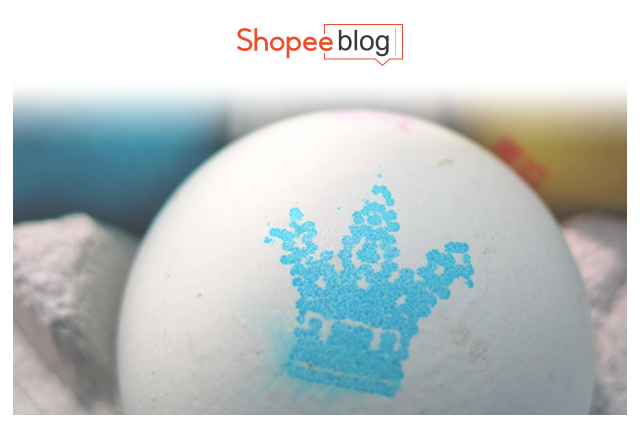 Credit: Somewhere in the world today / Flickr
Go for a more vintage vibe with this Easter egg design idea! Using stamps can make your Easter eggs look elegant without trying. The options are limitless when it comes to stamps so go wild and choose your favorite stamps! Don't forget to buy an ink pad for it though!
6. Mosaic Easter Eggs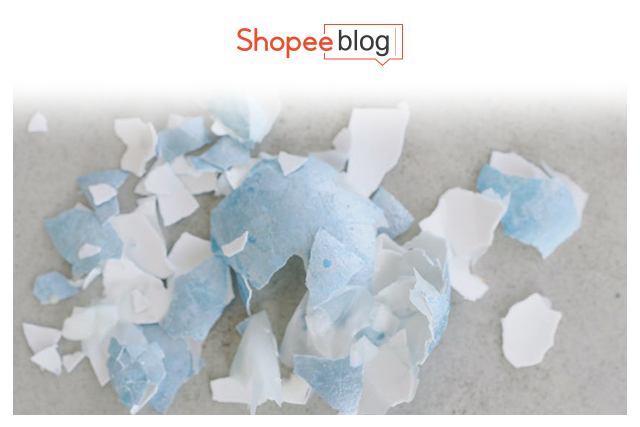 Credit: Ksenia Chernaya / Pexels
Did someone say Eggception?! No one probably asked for this Easter egg design idea but that's what makes it fresh and unique! Apply a bit of adhesive on your Easter egg and add on some colored eggshells. You can specifically set aside eggs for this design or you can just smash the eggs you're unhappy with and give them a new purpose on your mosaic Easter egg painting.
7. Hand-Painted Easter Eggs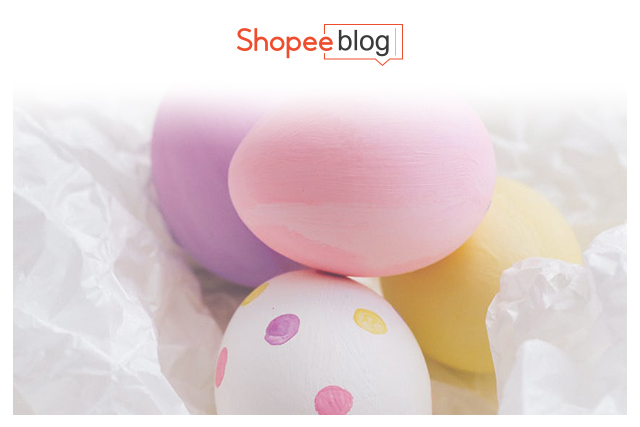 Credit: ROMAN ODINTSOV / Pexels
Last, but certainly not least, you can paint your Easter eggs! Paint is a given when it comes to arts and crafts projects and it is a sure win for your eggs. Truly unleash your imagination with egg paintings and show off to your loved ones how artistic you really are. But make sure to clean up afterwards!
Have an Unforgettable Eastertide with the Best Easter Egg Design Ideas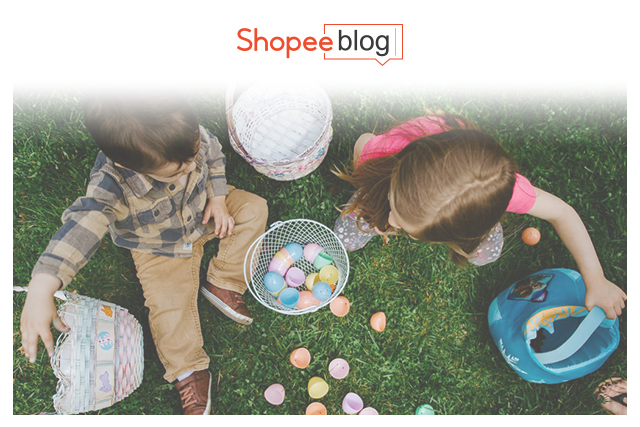 Credit: Gabe Pierce / Unsplash
And that wraps up the 7 Easter egg coloring ideas you can create at home! But don't stop here, you can use so many other arts and crafts materials to take your Easter eggs to the next level! If you're bored and you've run out of things to do at home, go read on fun home activities you can do with kids. And if you're spending Easter Sunday with your loved ones virtually, here are entertaining icebreakers and online games you can play to get the ball rolling! Have a happy Easter!
Comments