Let's face it — it's always going to be warm and humid in the Philippines. Be it the start or the end of the year, the heat at home hardly dissipates. If you don't have air conditioning installed (or are simply not a fan of air conditioning), fret not! You can still keep your home and yourself cool with these best electric fans on Shopee Philippines! Whether you're looking for tower fans, pedestal fans, or ceiling fans, our list covers all three types so all you have to do is take your pick. Our selection includes the latest electric fans, affordable electric fans, and even the biggest electric fans! But first things first. Do you know the difference between the different types of electric fans? Read on for an overview of their main differences before bookmarking your favorite models below!
Differences Between the Best Electric Fans
Best Tower Fans
1. 3D Ultra Slim Tower Fan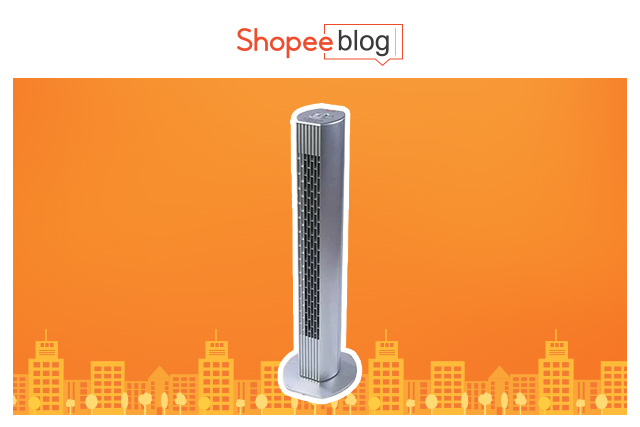 The 3D Ultra Slim Tower Fan boasts a sleek silver design that'll blend in neatly with any renovation style. Without any blades, this Mistral tower fan is safe to be placed in your kids' playpen to keep them cool throughout the day. You can easily toggle between three different modes and enjoy 75 degrees of wide-area oscillation. Top it off with a power consumption of 40W, making this affordable electric fan the perfect addition to your home! Give one of the best electric fan brands a spot in your home, especially this summer! 
2. Big Brute Tower Fan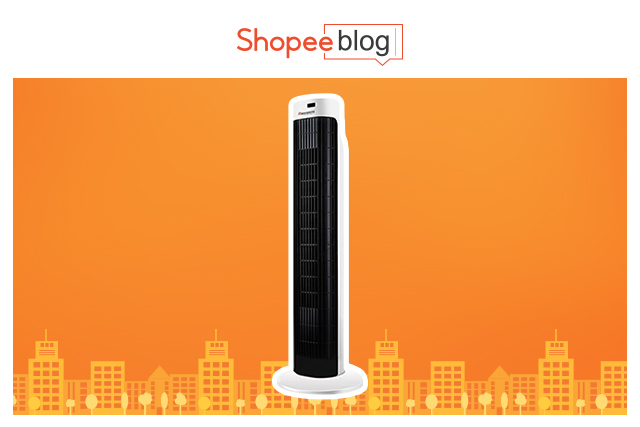 Fans are one of the most common home appliances in many Filipino homes but nobody wants their living space to be cluttered with a chunky and obtrusive fan. This black and white, bladeless Big Brute Tower Fan will blend seamlessly with any home decor without taking up too much space. It's also one of the best tower fans if you have little ones at home as its bladeless design means it'll be safe for their curious, roaming fingers. It comes in three different speeds and modes plus a remote and timer feature of up to seven hours! At 45W, you can definitely beat the heat with one of the best tower fans in the market without breaking the bank! 
3. Imarflex Smart Tower Fan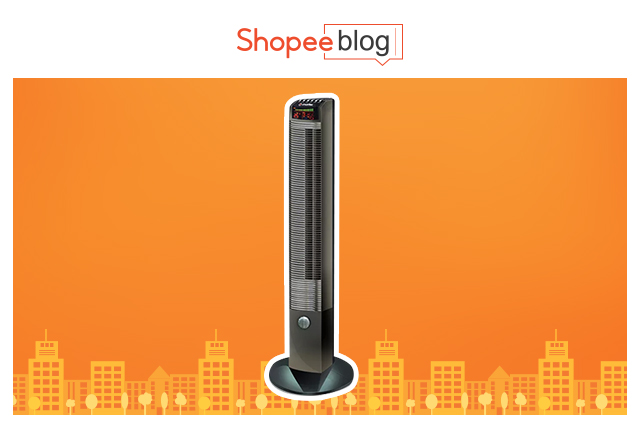 Imarflex is known for being one of the best brands for electric fans in the market. The Imarflex Smart Tower Fan has an air ionizer to purify the air in your home by removing any microbes, particulates, and odors. Relish in its sleek design that comes with an LCD and temperature display that's easy on the eyes! It has 10 meters coverage, 55W, and a silent motor with three different speeds and modes. Top it off with a timer of up to eight hours and an auto-on feature once the room temperature reaches 26°C or warmer, and you've got yourself one of the best electric fan brands in your home. 
Best Pedestal Fans
1. Astron Aveo Stand Fan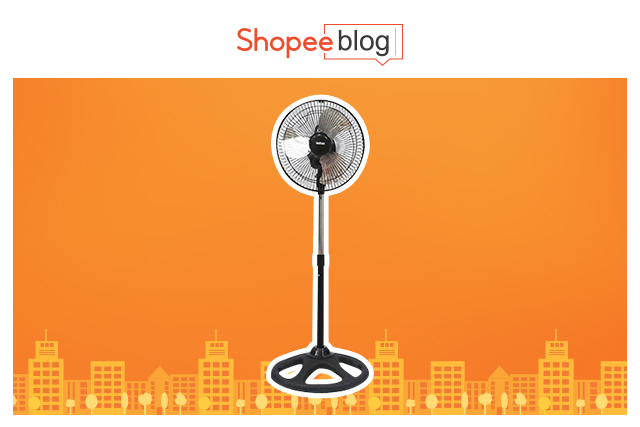 With an adjustable height of up to 36 inches, the Astron Aveo Stand Fan produces powerful airflow to cool your room down fast at 45W! It features three adjustable speed settings with oscillating action. Fret not because even if it's smaller than most stand fans, it has a non-corrosive guard which ensures longevity! Perfect for your pets that love to lounge on the floor or if you simply want a smaller stand fan, then this is a must-have affordable electric fan for you. Shop for the best pedestal fans today on Shopee! 
2. Dowell Stand Fan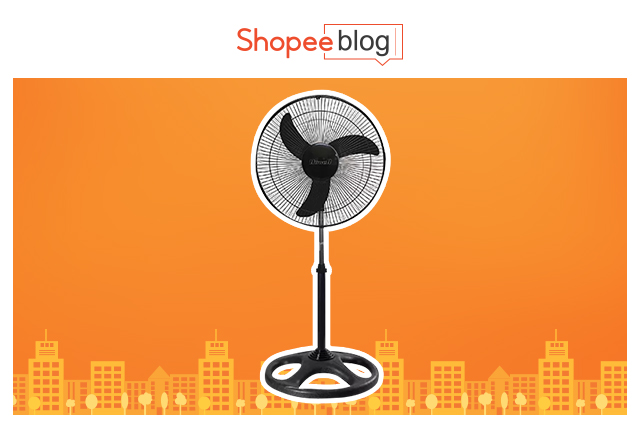 The Dowell Stand Fan is an all-rounded contender in this showdown of the best standing fans in the market. Dowell is known to be one of the best electric fan brands so you're surely in for a treat! It comes with three adjustable speed settings to counter even the hottest of days. The 16-inch banana blade design ensures high wind velocity and you can adjust the height of the fan accordingly to suit your needs!
3. Gaabor Standing Fan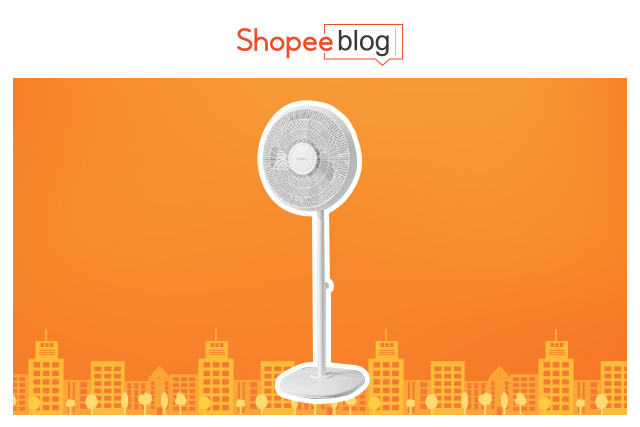 Shh, some of the best pedestal standing fans can also be super quiet. Case in point: this Gaboor Standing Fan that comes with noise reduction. Plus, it doesn't compromise on power. This means that this is one of the best standing fans to buy if you're looking for a quiet but powerful fan. It has a three-speed level and five blades that are 17 inches long! It can cover up to eight meters of distance to ensure that you survive the summer heat. At only 45W, this is among the best energy-saving fans that you need to get your hands on right away! 
Best Ceiling Fans
1. American Heritage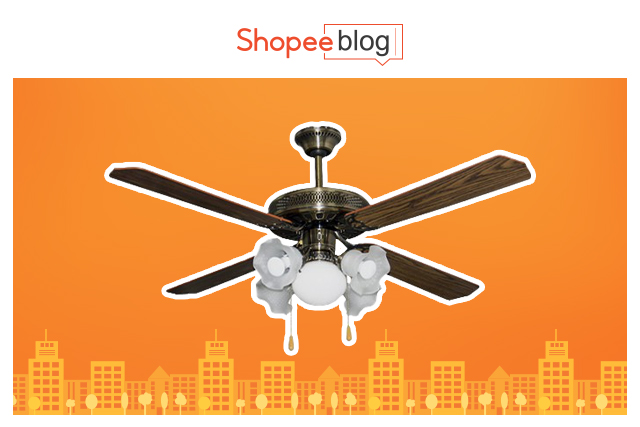 American Heritage is a staple home appliance brand in many households. The same can be said when it comes to the best brand for electric fans! So it's only fitting that the American Heritage Ceiling Fan is part of our list of the best electric fans. This ceiling fan has a decorative antique design that will surely make it stand out in any room that you install it in. With 52-inch wide blades, 60W of power consumption, three-speed levels, and a forward or reverse air motion – rest assured that you'll enjoy cooler air in your home with this best ceiling fan in tow! The cherry on top would be its built-in light, making it a 2-in-1 appliance! 
2. Big Brute Ceiling Fan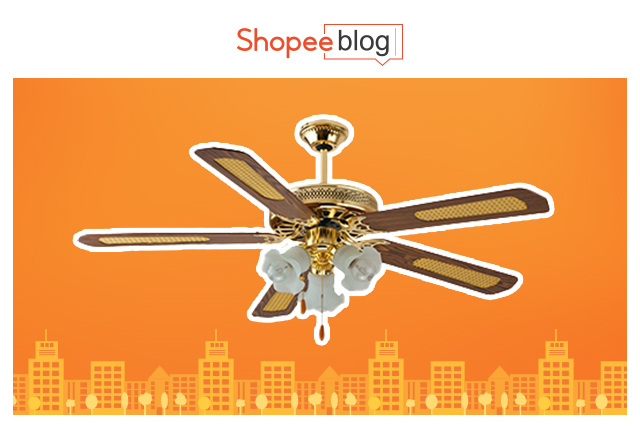 With Big Brute being one of the best electric fan brands, we have a ceiling fan recommendation from this brand too! The Big Brute Ceiling Fan has 52-inch blades, 60W, three-speed levels, and a forward or reverse air motion option. With its full copper motor and antique design, this will tie in perfectly with your home! This ceiling fan also comes with three light fixtures to brighten up any room while cooling it! 
3. Asahi Ceiling Fan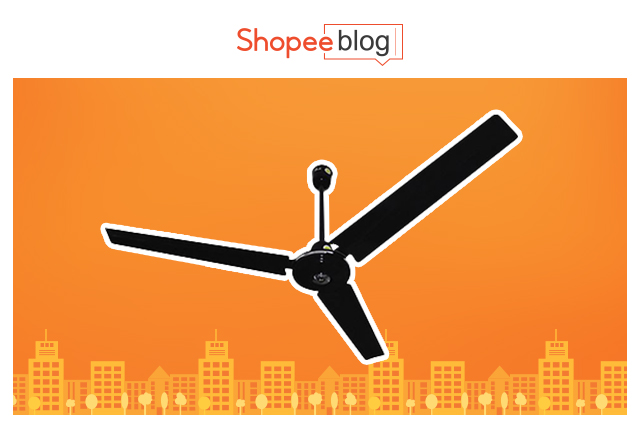 Asahi is no stranger to homeowners! With their great quality products at affordable prices, rest assured that you can also find long-lasting and affordable electric fans from this brand. The Asahi Ceiling Fan comes in two variants – 42-inch blades and 56-inch blades! If you have a bigger room with more space to cover, then you can opt for the 56-inch blade ceiling fan. Unlike most of the best ceiling fans, the Asahi Ceiling Fan comes in a sleek black or white design that's perfect for any modern and industrial interior. With three speed levels to choose from and a power consumption of 90W, your summer will definitely be a lot cooler! 
Survive the Heat with the Best Electric Fans 
Arm yourselves with the best electric fans and go about your daily activities with ease. The odds are in your favor because you can choose from a broad collection of electric fans on Shopee! You can shop for the latest electric fans, the biggest electric fans, and the best energy-saving fans too! Think a fan might not cut it for you in the sweltering heat? Turn to the best air coolers for a cooling breeze. In addition, keep the air around you clean with the best air purifiers! Snag these useful appliances now on Shopee Philippines! 
This article was first published by Shopee Singapore.
Comments