What is the secret to healthy skin? That is probably a million-dollar question! When it comes to healthy skin, there are a lot of factors that come into play. Lifestyle, diet, environment, and skincare routine are just among the few. If you're looking for a place to start your healthy skin journey, then amping up your skincare routine would be an ideal start! To give you a hand, we've put together three healthy skin tips for your face with the use of the best Neutrogena products that are tried and true to be effective. So read on to discover some of the best tips for healthy skin that will change your life! 
Healthy Skin Tips with the Best Neutrogena Products
1. Keep your skin hydrated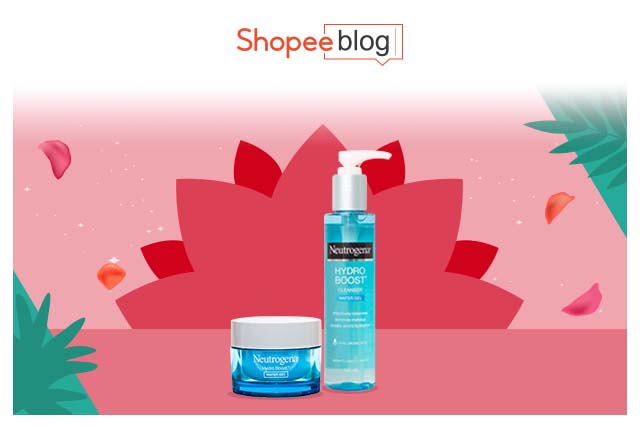 You've heard it said before that drinking water and keeping yourself hydrated is a definite must. Keeping yourself hydrated results in having hydrated skin too. This is certainly one of the best healthy skin tips out there! But on top of drinking water, you can look to Neutrogena Hydro Boost Water Gel to help hydrate your skin. With hydrated skin, your skin will become less sensitive to pollutants and other irritants that you encounter daily! This product can help rejuvenate your skin with the help of hyaluronic acid and prebiotics. It makes your skin smooth and plump while preventing wrinkles simultaneously! Made with safe and gentle ingredients for the skin, this product is suitable for all skin types. The Neutrogena Hydro Boost product line-up amplifies your skin's ability to produce natural hyaluronic acid so that it can self-hydrate over time. Certainly, there's nothing more hydrating than that!
Start and end your day with the Neutrogena Hydro Boost Cleanser! This lightweight cleanser effectively and gently removes the dirt on your face, makeup included! If you're looking for a hydrating cleanser that's non-comedogenic, doesn't have parabens, and is suitable for sensitive skin, then this cleanser is right up your alley. 
Check out the Neutrogena Hydro Boost Water Gel and Sleeping Mask beauty duo too for deeper hydration! With a sleeping mask in the mix, your skin will be hydrated overnight and squeaky clean with the help of the antioxidant lemon peel formula. When it comes to tips for better skin, hydration is key! 
2. Unleash your natural glow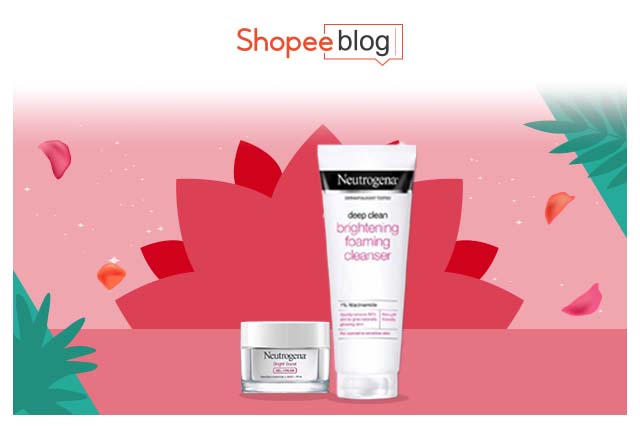 Are you dreaming of having glowing skin? You can achieve that with the Neutrogena Bright Boost Gel Creams! Adding these overnight brightening creams to your skincare routine is a health and beauty tip that you would not want to miss out on. This beauty duo comes with a brightening cream that's best applied in the morning and a night cream! Formulated with NeoGlucosamine, you can say goodbye to dull and uneven skin tone. Couple that with AHA, RHA, and Recytein – you're a step closer to luminous and glowing skin! 
If you've been on the hunt for a brightening cleanser and night serum, then you better give the Neutrogena Oil-Free Acne Cleansing Gel and Bright Boost Night Serum a shot! The best tips for healthy skin start with a good cleanser followed by a serum. Starting off with the cleanser, you can experience the wonders of pink grapefruit extract that removes dirt from your face without stripping it off of hydration. This cleanser has micro-clear technology that enhances your skin's salicylic acid to help you get rid of clogged pores! Pair this cleanser with the Bright Boost Night Serum that has retinol and you're all set towards getting glowing skin. 
Another cleanser that deserves your attention is the Neutrogena Deep Clean Brightening Foaming Cleanser. Perfect for normal to sensitive skin types, this cleanser is able to remove 99% of dirt to pave the way for naturally glowing skin! It is also formulated with 1% Niacinamide and 99.5% high purity glycerin, equipping it with the brightening powers that your skin needs. Our healthy skin tip for your face would be to treat yourself to the Neutrogena Deep Clean Brightening Foaming Cleanser and Bright Boost Gel Cream beauty duo so you can get glowing skin!  
3. Protect your skin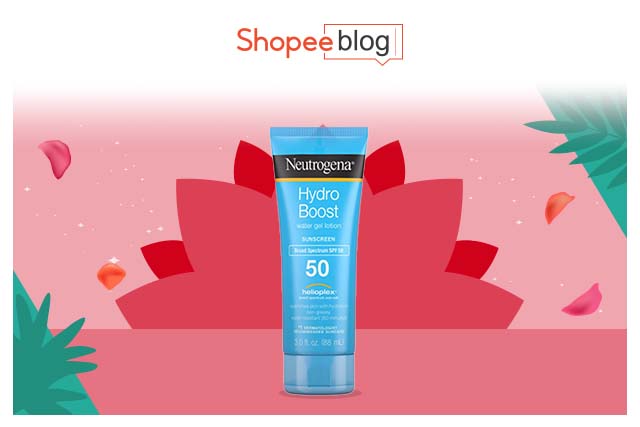 Sun protection is definitely at the top of any list for health and beauty tips. Excessive exposure to UV rays can lead to skin cancer, and you wouldn't want that! Experience a non-greasy and water-light feel with the Neutrogena Hydro Boost Face Sunscreen. This SPF 50 sunscreen is unlike any other with its Helioplex Technology that protects your skin from harmful UVA and UVB rays while keeping it hydrated with the help of hyaluronic acid. 
For an ultra-sheer alternative, it's about time that you discover the Neutrogena Ultra Sheer Complete UV Waterlight Lotion that comes with SPF 50+ PA+++. Applying a layer of this on your skin acts as an invisible shield that protects your skin not just from UVA and UVB rays but also from harmful environmental factors. It also slows down signs of aging! 
If you want a 2-in-1 product that can hydrate your skin while protecting it from harmful UV rays, grab the Neutrogena Oil-Free Moisture Sunscreen! This moisturizer has SPF 15 so that it can hydrate, moisturize, and protect your skin. With its lightweight and non-greasy formula, your skin will absorb it in no time! Thanks to its hypoallergenic, alcohol-free, fragrance-free, and non-comedogenic formula, you're bound to consider this product as a holy grail!
Show Your Skin Some Love With These Healthy Skin Tips
With all the tips for better skin listed above, go ahead and add Neutrogena products to your cart right away! Take a look at the broad collection of Johnson & Johnson products too! These products have been the talk of the town for years and for great reasons. With high-quality and safe ingredients, top-notch formulation, and proven effectiveness all at affordable prices, stock up on these products now! With all the beauty guides at your disposal, you're a step closer to beautiful and healthy skin. 
Make sure to also check out Mom's Club for more tips and tricks, including parenting! Find exclusive vouchers, prices, and membership perks too when you become a member of the Mom's Club! 
Comments