Dogs are known to be man's best friend. That's why we always have to treat our doggos and puppers to the best dog food brands. Keep them healthy, nutritious, and strong with good dog food brands! Giving your pets the best dog food will give them the energy to stay active and playful all throughout the day. There are a number of dog food brands to choose from in the market, but Shopee Philippines has amazing offers and deals on the best dog food brands. Keep on reading to see our most recommended dog food brands to spoil your puppies, along with dog food recommended by vets! 
Best Dog Food Brands for Your Fur Babies
1. Aozi Dog Food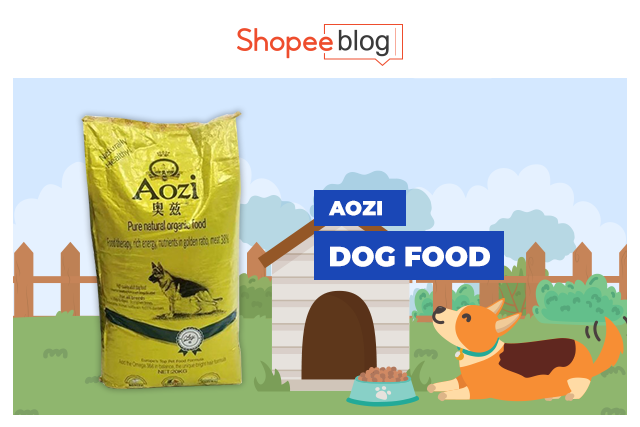 Is Aozi dog food good? Let Aozi dog food reviews speak for themselves! Aozi dog food reviews have been through the roof and for great reason. Aozi dog food is one of the best dog food brands because it does not contain any artificial ingredients or preservatives. This organic dog food brand comes in different packages and sizes to suit your individual preferences and necessities for your dogs. Aozi dog food is packed with different vitamins, minerals, and antioxidants to give your puppers the energy boost that they need. This dog food brand also gives your puppies healthy skin and fur and boosts their immune system, making it one of the best puppy foods! 
Aozi dog food comes in two variants — lamb and apple, which have different health and nutritional benefits. The lamb variant is a good iron source for dogs, and it also helps improve their nervous system and gives immune support. On the other hand, the apple variant is a good source of Vitamin A and Vitamin C, and it helps improve the gastrointestinal health of your dogs. So with all that in mind, is Aozi dog food good? It definitely is! 
2. Top Breed Dog Food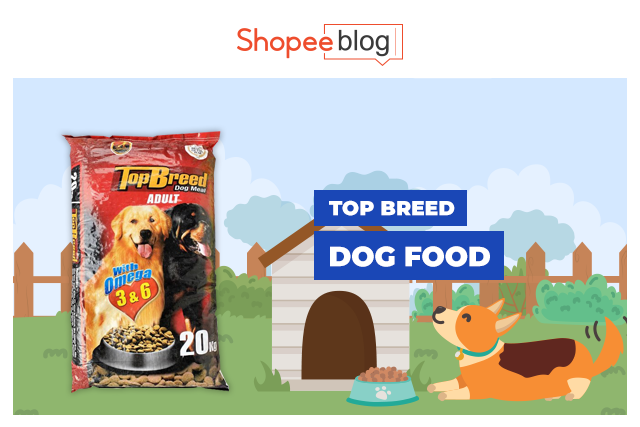 Top Breed dog food prides itself on its slogan "top care, top value" in providing the best quality dog food for your favorite companions at home. Top Breed was made and formulated to give dogs the nutritional value they need for their overall well-being and health. This dog food brand does not only pride itself in its quality, but also in its delicious taste which will surely get the appetite of your doggos! If you've been racking your brain for the best dog food brands, read up on Top Breed dog food reviews where dog owners rave about this dog food to help make up your mind! Top Breed dog food reviews are jampacked with highly recommended reviews from dog parents like you. Top Breed also features other dog care products such as dog shampoos and other dog essentials.
3. Beef Pro Dog Food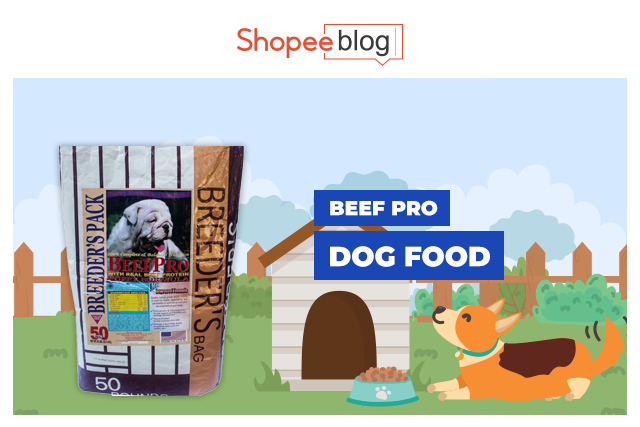 For puppers that require an extra boost of protein and vitamins, this dog food brand is a go-to option, as evidenced by Beef Pro dog food reviews filled with high praise. Beef Pro dog food prides itself on the nutritional value it provides for different types of dogs because it is loaded with vitamins and minerals. This brand also contains Omega 3 and 6 Fatty Acids to give your fur babies shiny coats and healthy skin. Beef Pro Dog Food is also made with real beef. This will give your dogs the energy boost they need to get through the day. This brand will also surely satiate your doggo's cravings. Among the Beef Pro dog food reviews online, dog parents love this because these are highly digestible since they come in small, chewable, bite-sized pieces. So rest assured that your dogs will love consuming this brand of dog food!
If you have a little pup at home, make sure to give them the Beef Pro Puppy variant! Filled with healthy and nutritious ingredients, it's no surprise that Beef Pro Puppy reviews have been circulating online. With it being highly digestible that comes with high protein and high energy, your pup will surely keep coming back for more! If you're still having second thoughts, read up on Beef Pro Puppy reviews and you'll definitely have a change of heart after seeing all the wonderful experiences that both dog owners and dogs have with this dog food brand! 
4. Orijen Dog Food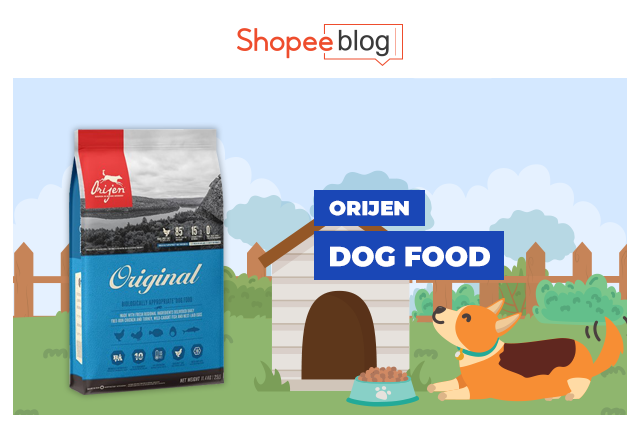 Have you ever come across a dog food brand that is made of 85% quality ingredients that are either fresh or raw? Chances are you haven't, so it's high time for you to try Orijen dog food! With the use of fresh and raw ingredients from poultry to fish, Orijen takes pride in handpicking its ingredients by including only the most nutrient-dense and succulent parts of the prey. This ensures that you're feeding your dog the most delicious and nutritious food! Speaking of being nutritious, Orijen dog food checks all the boxes when it comes to being a go-to source for protein, vitamins, and minerals. 
5. Royal Canin Dog Food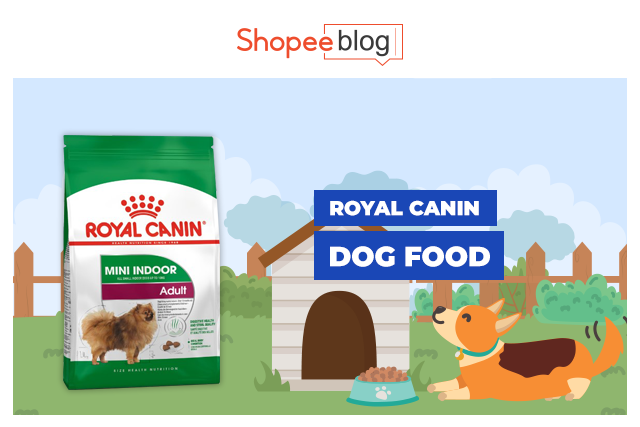 Royal Canin is easily one of the best dog food brands on the market so it certainly is no stranger to you! With over 50 years of experience and expertise when it comes to pet health nutrition, you'll definitely find the best dog food for your doggo here. Royal Canin dog food is made with tailored nutrition that can support digestive health and stool quality. Plus, it helps maintain your dog's ideal body and coat condition! Take a look at Royal Canin's wide array of dog food that varies depending on your dog's breed, size, and age! Rest assured that you'll find "the right product at the right life stage" thanks to Royal Canin's broad collection of dog food that can journey and keep up with your dog's growth.  
6. Holistic Dog Food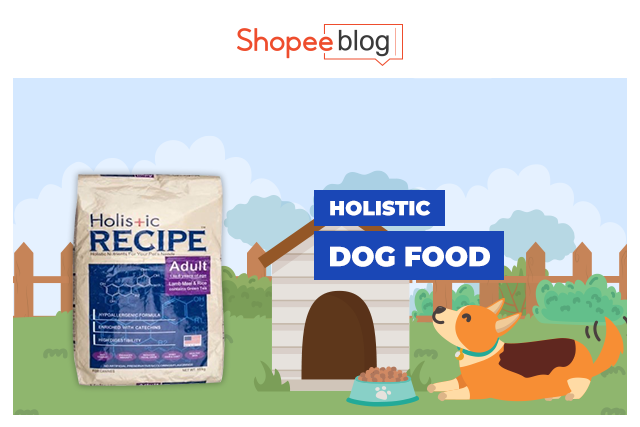 Holistic dog food is another brand of dog food to opt for to give your puppies and doggos the best nutritional diet they need. This dog food brand comes in two variants — the Holistic Puppy Variant and Holistic Adult Dog Variant. The former is made specifically for puppies and pregnant or lactating dogs that require a certain nutritional value. While the latter one is made for adult dogs aged 1 and above. Both of these variants, however, contain ingredients such as green tea, lamb meal, and brewer's rice. These brands are also created with a hypoallergenic formula that is used to give dogs the proper digestion they need.
7. Bow Wow Dog Food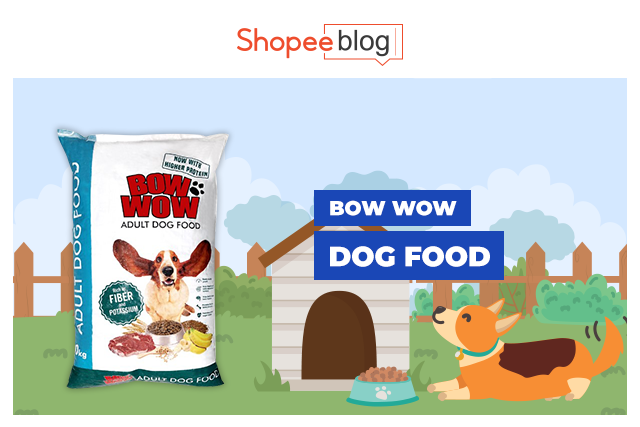 Bow Wow dog food is a brand that is suitable for adult dogs. This brand is packed with nucleotides, vitamins, and minerals to give your dogs the support they need to go through the day. This brand enhances and improves your dog's immune system and gives them healthy skin and a shiny coat. Treat your furry friends with the best quality dog food to show them your tender loving care!
8. SuperDog Nutrition (SDN) Dog Food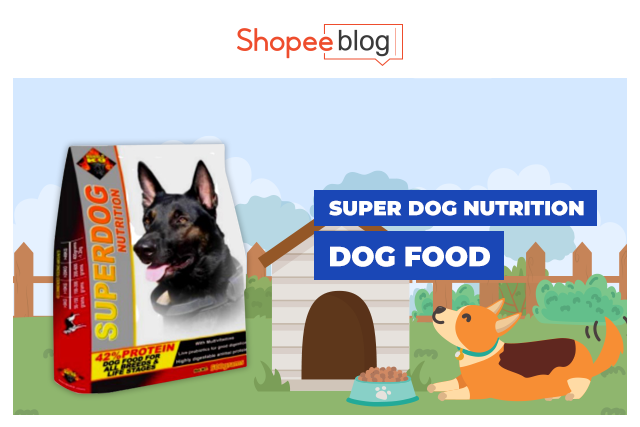 SuperDog Nutrition (SDN) dog food is perfect for any breed, type, size, and life stage of your dog. It contains the right amount of nutrients and vitamins to give your loyal companion at home the best treat they rightfully deserve. This brand of dog food comes in 42% protein, packed with multivitamins, and live probiotics. This is for better digestion to give your dog the best dog food they can munch on all day long. This dog food brand comes in real meat protein and does not contain any plant-based protein. Your doggo will surely enjoy this treat!
9. Good Boy Dog Food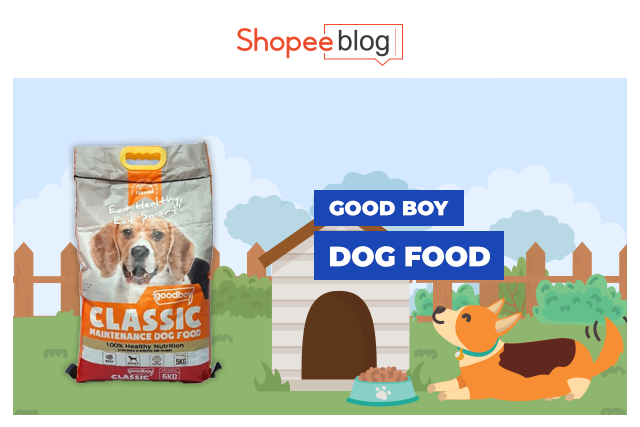 If your doggos are particularly choosy with the type of dog food they consume because of their specific breeds, lucky for you because Good Boy Dog Food has got you covered! This dog food brand recognizes the need for different types of dog food for different types of breeds. This is why they created and formulated different variants. The Good Boy Little Variant is one of the best puppy foods, perfect and suitable for smaller fur babies and pups. This contains lamb and beef meat to give them the nutrients they need to power through the day. This variant also comes with anti-tartar to give your adorable puppies healthier gums, stronger teeth, and fresher breath.
Made with pure beef, the Good Boy Original Variant is best for adult and bigger dogs which will give them the proper vitamins and minerals their body needs. The last variant is the Good Boy Puppy Variant, which is perfect for your smaller and younger doggos as it contains ingredients such as eggs, milk, and beef, perfect for puppies aged 18 months and younger to develop their growing teeth and bones. All of these variants come in different sizes to suit your individual needs and preferences!
10. Pedigree Dog Food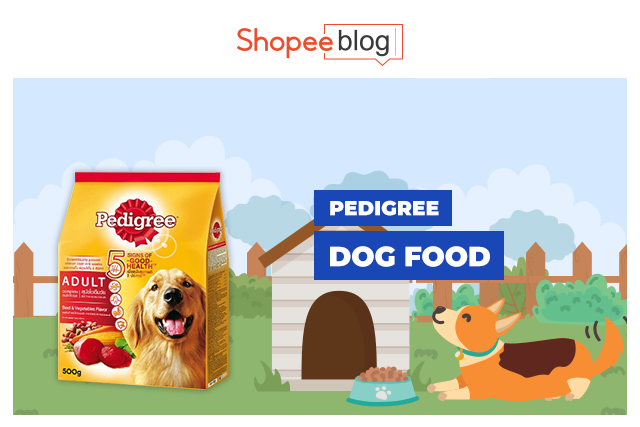 Pedigree is one of the best dog food brands for dog owners looking to treat their puppers to healthy treats. Plus, it's on the list of dog food recommended by vets! This dog food brand offers 100% nutritionally complete wet and dry food for both your puppy and adult dogs. We recommend Pedigree Dry Dog Food, which is made with lamb, beef, and vegetables. This is also packed with calcium and phosphorus for stronger and healthier bones and muscles for your doggos.
Pedigree also offers different dog treats to keep your doggos active and energetic all throughout the day! Whatever breed of dog you have at home, your doggos will surely enjoy the treats from Pedigree. These dog treats contain different types of vitamins, minerals, and ingredients. These will keep your fur babies strong and healthy. Spoil your dogs with the Pedigree DentaStix which are chewable and delicious to give your doggos when they're being a good boy or girl!
11. IAMS Dog Food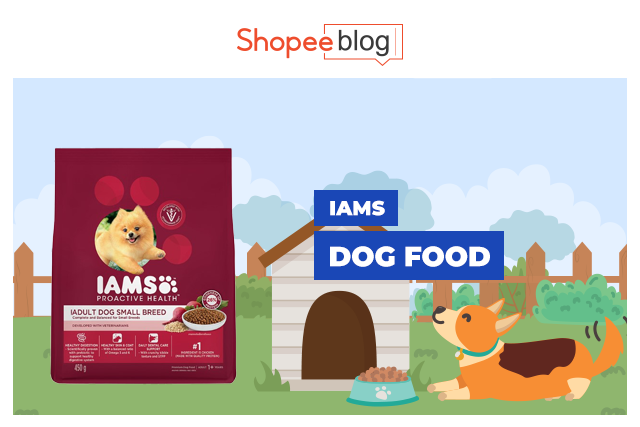 IAMS is a meat-based dog food that contains 25-29% quality protein, packed with fibers and fructo-oligo-saccharide (FOS) natural probiotic to give your dogs healthy digestion. IAMS has developed different variations of their dog food for different types, breeds, and life stages of dogs. For adult smaller dogs, you can opt for the IAMS Dry Dog Food Adult Small Breed, which is made with quality chicken protein and is rich in nutrients. For pregnant and baby dogs, IAMS has specially formulated IAMS Dry Dog Food Puppy which is dog food for pregnancy, lactation, and growth. This variation contains the same ingredients as regular dog food. This is to give your dogs the carbohydrates and energy they need to power through the day!
You can ensure quality in IAMS dog food because this brand is carefully developed and produced by nutritionists and veterinarians. Get your hands on IAMS dog food through the Pedigree Official Store on Shopee Philippines at good deals and offers!
Treat your Doggos to the Best Dog Food Brands they Deserve!
Shopee Philippines offers a wide range and assortment of the best dog food brands for your favorite companions at home! Treat your doggos and furry friends with the best quality and nutritional meals. Get them to stay active and ready to face the entire day! Just like us, our dogs also need a proper and balanced diet. Through these best dog food brands, you will be able to give them the best treats that they deserve!
For other alternatives, check out healthy food for dogs which features good dog food brands as well as important vitamins in dog treats! If you're looking to start raw-feeding your dogs or trying to find the best appetite booster – check out our pet care articles for all the tips and tricks. 
Comments