Struggling with a strained neck and aching lower back while working from home? It's time to invest in some of the best ergonomic chairs this 2023 to get you through eight-hour workdays! You'll want to pick the ones that provide handy features like lumbar support and equal weight distribution so your spine and back are looked after. It's been said that the best computer chairs and comfortable office chairs are ergonomic chairs! So read on for features to look out for and recommendations for the best ergonomic chairs in the Philippines! Plus, you can shop for affordable ergonomic chairs listed below. 
What Should You Look Out For in the Best Ergonomic Chair?
Adjustability
When buying an ergonomic chair for the home, it's important that it conforms to the natural curvature of your back. While having four separate levers might be a bit over the top, seat adjustability can make all the difference! From tweaking the seat's height to angling the backrest, the best office chairs guarantee optimal comfort by letting you make minute adjustments for all aspects.
Lumbar and lower back support
Experiencing lower back pain after long hours of sitting? That's because sitting with your body slouched and shoulders hunched can place tremendous pressure on your lumbar region. Although back support for office chairs can be useful, it'll be even better to look for the best lumbar support office chair. Besides relieving lower back pressure, ergonomic chairs with lumbar support also have optimal curvature for proper posture. So be on the lookout for the best desk chairs that have this type of support! 
Breathable material
Sometimes, it just takes one glance to know if a chair's material is suitable for prolonged sitting. Although some of the best ergonomic office chairs in the Philippines utilize leather upholstery and padding, these materials tend to obstruct airflow, causing heat and sweat to build up over time. To avoid such discomfort, look out for chairs with mesh-like materials that encourage airflow and regulate your body temperature.
Chair mobility
If you're constantly dragging your chair along for impromptu meetings around your house, you'll definitely appreciate a new office chair with easy maneuverability! While swivel mechanics are easily adjustable if the chair has the necessary levers, casters aren't so simple. Our recommendation is to look out for wheels that fit your environment. Regardless of whether you're rolling it along carpeted or concrete surfaces, you'll want an ergonomic office chair that glides along smoothly!
Now that you're well-equipped with knowledge on picking the best office chairs, here are our top picks, including affordable ergonomic chairs! 
Best Ergonomic Chairs For Unmatched Comfort
1. Sihoo M57 Ergonomic Office Chair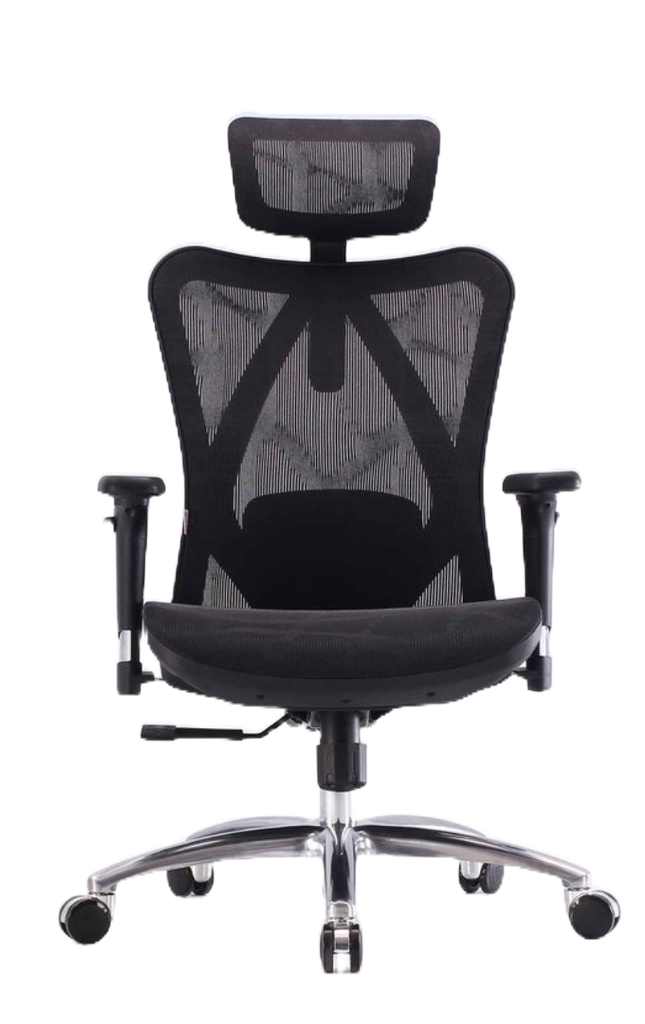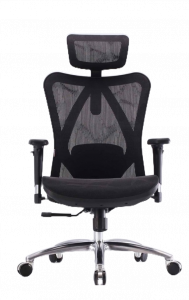 In case you haven't heard, Sihoo ergonomic chairs are the talk of the town! Sihoo is easily one of the best ergonomic chair brands and it's time for you to find out why. The Sihoo M57 Ergonomic Office Chair in particular is a fan favorite with over 2,100 products sold! Wondering what's so great about it? It has a breathable mesh made of high elastic tensile mesh. With its ergonomic design that comes with a 2D adjustable lumbar support, your spine will get the support it needs while you sit for hours on end! Top it off with its arc-shaped cotton padding that will relax your thigh muscles, allowing you to experience comfort at its finest. Sihoo ergonomic chairs are undoubtedly one of the best office chairs for back pain! 
2. Aofeis Alpha ErgoChair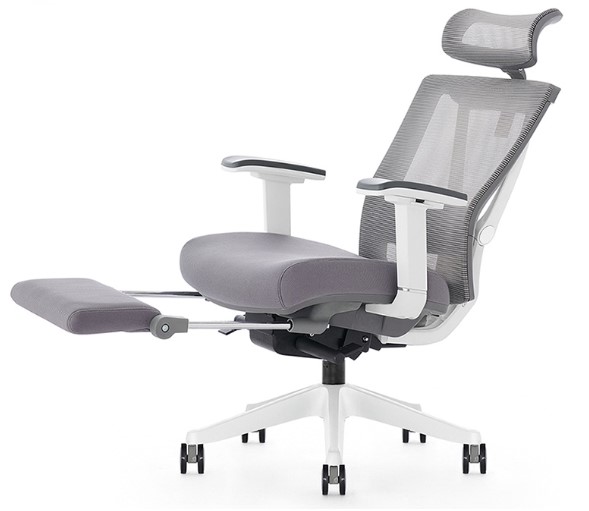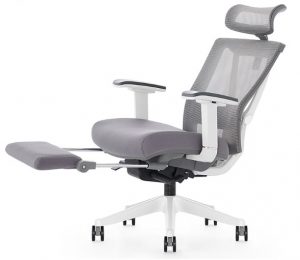 If you have a boujee bum, you definitely need the Aofeis Alpha Ergo Chair. This product promises nothing less than supreme comfort. The beautiful bends of this office chair provide a continuous seat shell and deliver superb comfort. The chair's molded foam and Korean mesh back are soft, breathable, and sturdy – making this a seat to tide through long work days. Your bum will thank you.
3. Z9 Elite Ergonomic Chair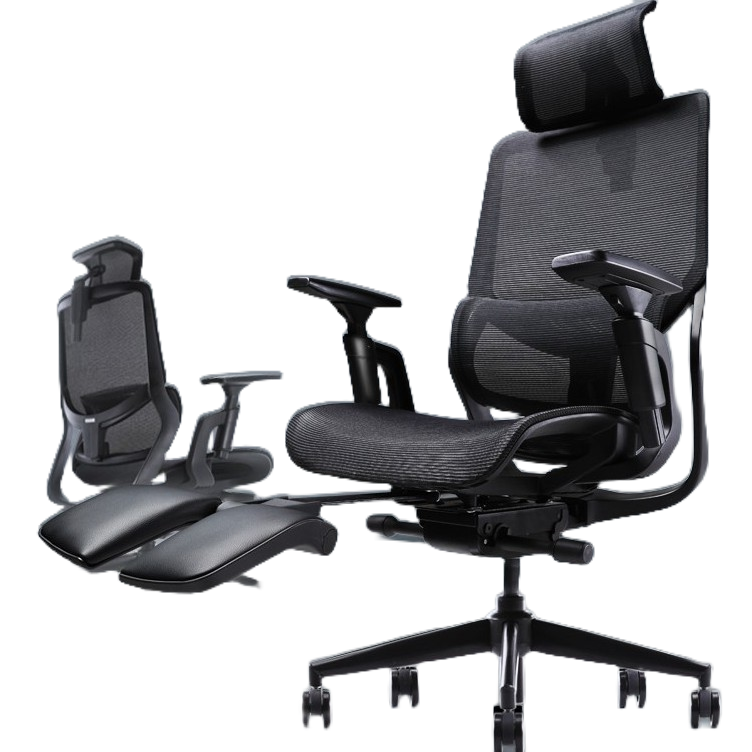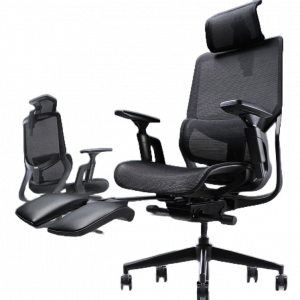 Don't scrimp when it comes to investing in the best office chair for back pain. The Z9 Elite Ergonomic Chair is one of the best lumbar support office chairs that you should definitely consider. It boasts 3D armrests, lumbar support, adjustable height, plus a very cool mesh upholstery that is breathable, comfortable, and strong enough to last for years to come!
4. Stance Cradle Pro Ergonomic Office Chair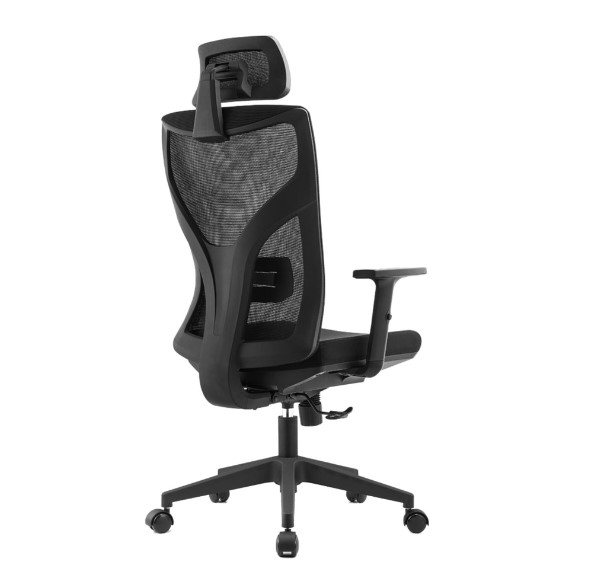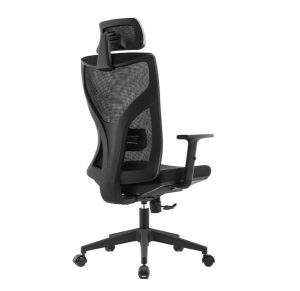 If you're looking for a mesh fabric chair, look no further than the Stance Cradle Flexi Ergonomic Mesh Office Chair. Its contoured mesh back provides good breathability and airflow, perfect for those warm days. You can recline the chair up to 115°, making it suitable to take a power nap on a humid afternoon. With its adjustable armrests and lumbar support, you'll be as comfortable as can be as you tackle the work day!
5. Flokk HÅG Capisco 8106 Ergonomic Chair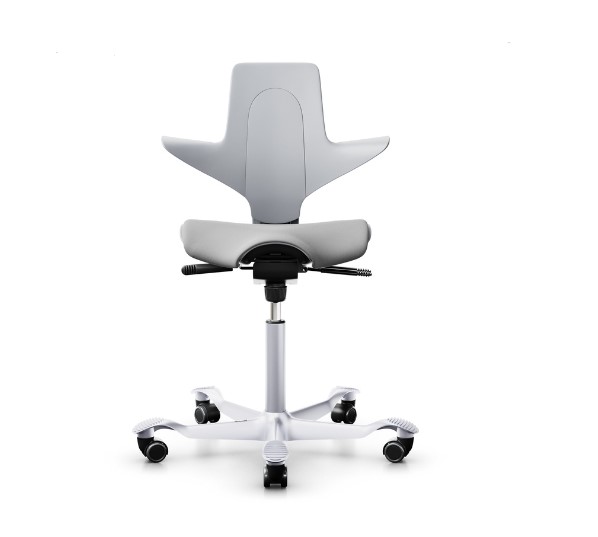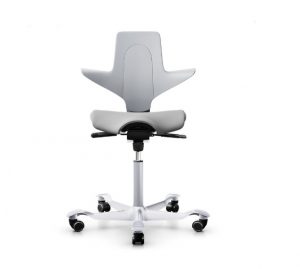 Instead of using the usual foam padding and straight-line design, this Flokk HAG Capisco Puls 8020 Ergonomic Office Chair in light grey plastic is a masterclass when it comes to the best desk chairs that offer optimal lumbar support! From aligning your pelvis and spine to dissipating body heat, this ergonomic chair pulls out all the stops to ensure buyers get maximum comfort. With all these incredible features and how aesthetic it looks, it's no surprise why many consider the Flokk as one of the best ergonomic chair brands! This chair in particular has won a Red Dot Design Award, in case you aren't convinced yet! 
6. Qoncept Furniture Harith Ergonomic Chair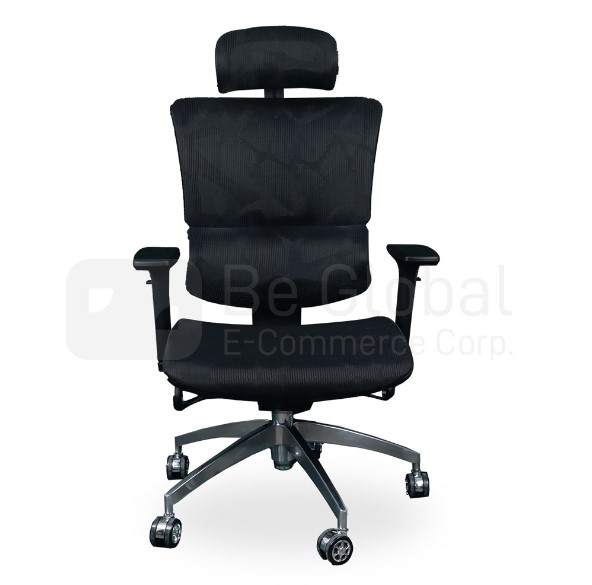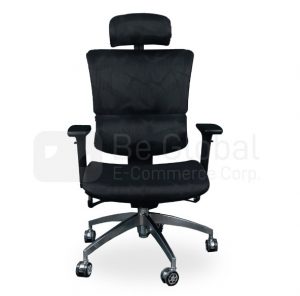 The Qoncept Furniture Harith Ergonomic Chair features a chrome base that offers unmatched comfort. With the perfectly sized headrest, comfortable armrest, and mesh backrest, you'd get great breathability and a beautiful curve that follows the natural curvature of your spine. Long work days will be made better thanks to the comfort that this ergonomic chair brings! 
Best Ergonomic Chairs With Heavy Leather Padding
7. Amaia Leather Ergonomic Gaming Office Chair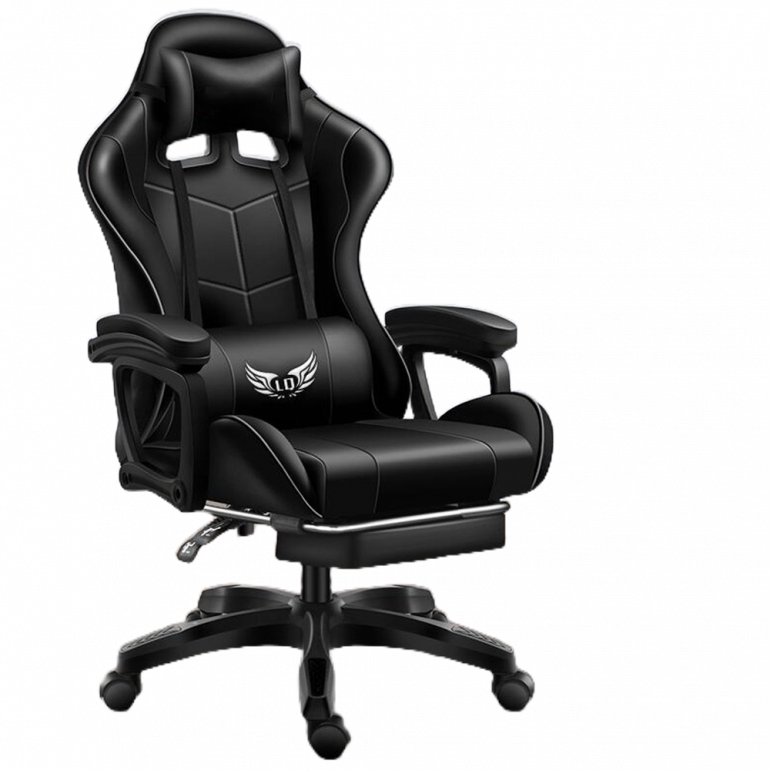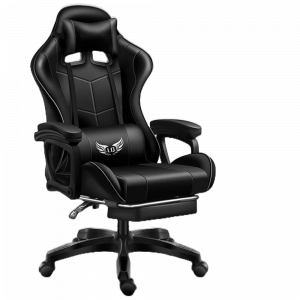 Can't resist the temptation of sinking into a buttery leather chair? Well, it'd definitely be harder to do so with the Amaia Leather Ergonomic Gaming Office Chair! Designed with luxury and comfort in mind, the leather chair will make a fine addition to any office with its ultra-posh aesthetic and emphasis on plush cushioning. The chair also has a backrest extension, so you can unwind like a boss after a long day at work.
8. Raidmax Drakon Ergonomic Gaming Chair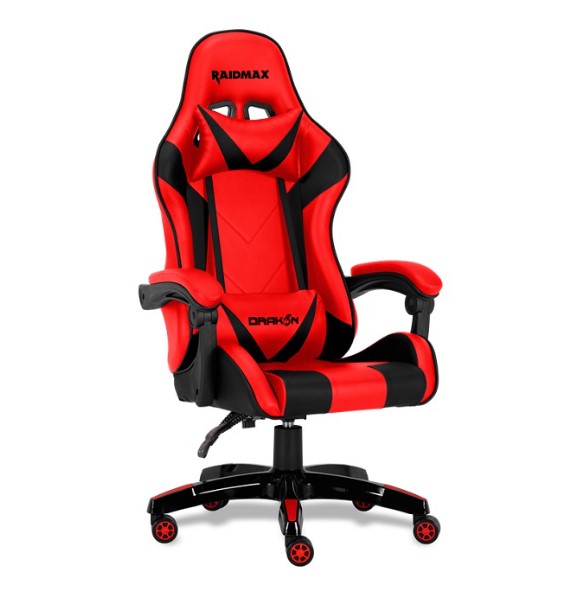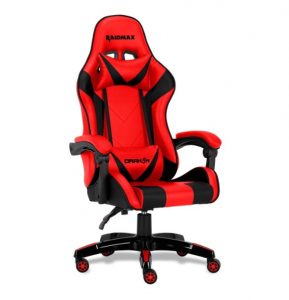 Think plushy chairs can't be ergonomic? Think again! This Raidmax Drakon Ergonomic Gaming Chair may look more suited for kicking back with a Netflix show or for your gaming sessions, but it's also one of the best ergonomic chairs in the Philippines! This cushioned chair is carefully designed with pressure distribution and side thigh support in mind. It also features a thick padded ergonomic armrest that reclines too! We can't think of a better companion to help you de-stress and unwind after a day of looking at the screen!
Best Ergonomic Chairs For Budget Shoppers
9. Finelife Ergonomic Chair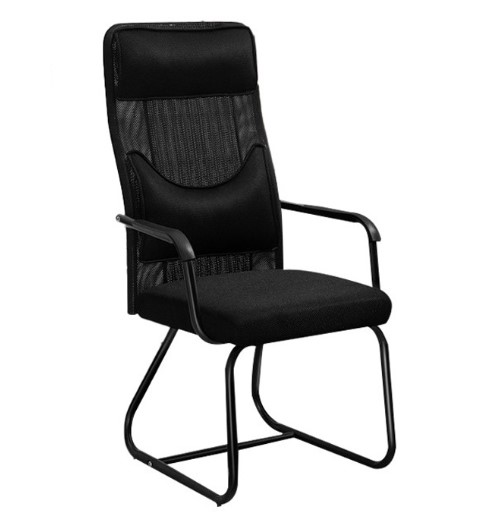 Who could've thought that it's possible to buy one of the best ergonomic chairs for the home that screams comfort and unmatched support at an affordable price? Enter, the Finelife Ergonomic Chair which is one of the best budget ergonomic chairs. It will save your back and your bank! This ergonomic chair has a latex cushion that will help prevent body aches from occurring during long hours of sitting. With its simple yet modern design, this ergonomic chair will surely deliver on its promises. 
Best Ergonomic Chairs For Minimalists
10. Aofeis PrimaChair MU Ergonomic Chair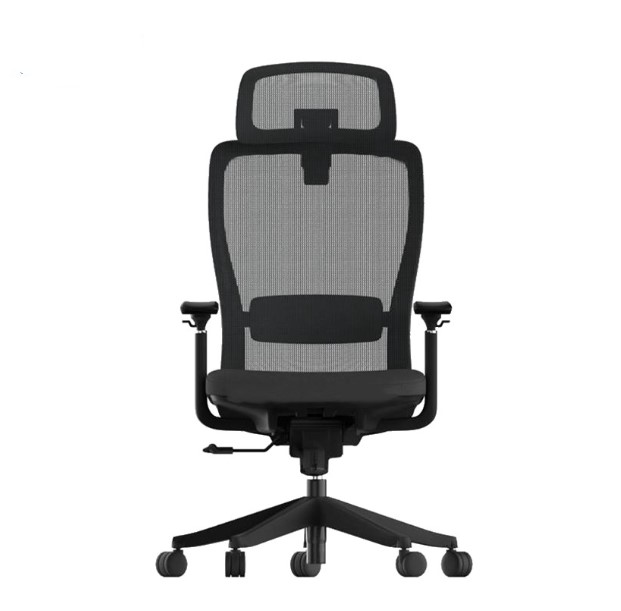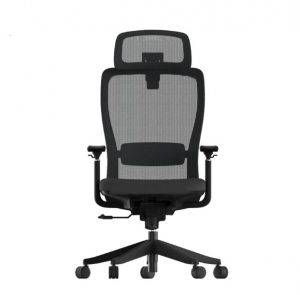 Ikea ergonomic chairs are all the rage nowadays because of their minimalistic design. If Ikea ergonomic chairs pique your interest, then check out Aofeis too! If you're particular about study room aesthetics, then you'll have no issues with this Aofeis PrimaChair MU Ergonomic Chair–it'll complement any room design perfectly. Constructed with a mix of fabric and mesh, this is one of the most stylish office chairs that'll keep you both cool and comfortable. You'll also appreciate its reclinable backrest with lumbar support for that comfort and support that you deserve! It's time to treat yourself to a comfortable office chair with this in tow. 
Say "Hello" to Increased Productivity and Good Posture With the Best Ergonomic Chairs in 2023
After using the best ergonomic chairs, you'll definitely feel a pronounced difference in your productivity levels! On Shopee, you can find the best budget ergonomic chairs that will live up to your expectations. You can also pair the best computer chair with the best back support. Don't forget to take a break in between work with these 5 easy at-home workouts! If you're on the hunt for the best gaming chairs, we've got you covered too! 
Comments