Owning a dog is a huge responsibility. You basically have its life in the palm of your hand, so it's very important to give it the love and care it deserves! One of the simplest ways to make your furry friend happy is by making sure it's healthy. A lot of videos of dogs taking medicine and vitamins go viral on the internet because it's so silly to see them reject tablets even when hidden within a dollop of peanut butter or rolled into a piece of meat! Don't fret because there's a lot of healthy food for dogs to choose from anyway. They can't reject their main source of nutrition, so it's your responsibility to make sure you're giving your pooch healthy meals daily.
Whether you're a new puppy owner or whether you already own an adult dog, you must choose the right food for them. With so many brands to choose from, it might be quite overwhelming. You might even already have a specific brand in mind, but it's never too late to switch to one of the best brands to find healthy food for dogs. Keep reading to learn about how to get dog vitamins into your pup through treats!
3 Big Names of Healthy Food for Dogs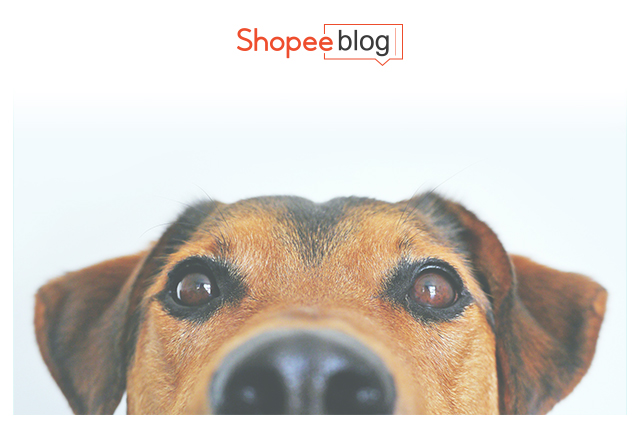 Credit: Lum3n / Pexels
All brands listed here are dry dog food. While wet dog food can be a tasty treat every now and then, dry kibble actually helps with your pup's oral care as well! The crunch helps keep teeth strong and also reduces plaque buildup. Make sure to grab your pet a toothbrush too, so you can help it keep its gums clean too!
1. Acana
If you haven't heard of Acana, then you might be missing out on one of the best healthy food for dogs. Acana is actually an award-winning brand for both dog food and cat food! This should be enough to tell you that they don't skimp out on quality ingredients. Made in Canada, they use the freshest ingredients to give your dog the nutrition it deserves. It has both meat and plant protein to make sure your dog grows big and strong! Acana is also grain-free, which means that it is low on carbs. There are so many variants to choose from to make sure you're giving your pet exactly what it needs. Choose between puppy food, adult dog food, for small breeds, and for large breeds! Different flavors are also available so your furbaby can enjoy having Acana dog food daily.
2. Purina
Purina is one of the biggest brand names out there, and it has its quality to thank for that! However, with so many different names under Purina, there are some that stand out from the rest. The Purina One and Purina Pro Plan are two of the most recommended varieties by dog owners. There's no one you can trust more than those who have the same responsibilities as you, but you can have peace of mind knowing that these are definitely strong healthy dog food contenders. 
If you're looking for the best quality ingredients, Purina Pro is the perfect choice! It has a great balance of protein, fats, and fiber which are all necessary for dogs. They also have different formulations for puppies, adult dogs, and dogs with sensitive stomachs to supply your furry friend with the proper balance! On the other hand, Purina One is another great option if you're on a budget. It's both affordable and made with a good formula. While the ingredients may not be as top-notch as Purina Pro, Purina One is one of the best brands compared to other dog foods around the same price point.
3. Taste of the Wild
We already know that dogs weren't always domesticated animals! Our furry friends are actually direct descendants of wolves, and if you're looking for a nifty brand to give your pet a well-balanced meal, you should definitely check out Taste of the Wild! Contrary to its name, Taste of the Wild is actually grain-free and also makes use of plant-based protein. While meat is still a primary ingredient in their dry kibble, this brand knows how to give dogs the correct balance! What sets Taste of the Wild apart from the other brands is that instead of crafting variants for different breeds, they have researched and developed the proper formula based on your pet's ancestral diet! Whether it's the prairies, wetlands, or streams, they have the proper and most natural balance of ingredients for your pooch.
Important Dog Vitamins in Healthy Treats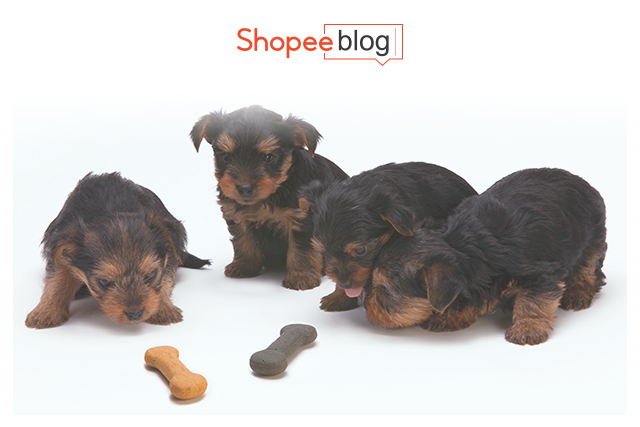 Credit: bill emrich / Pexels
While choosing healthy food for dogs is the first step to being a responsible pet owner, it goes without saying that we can spoil our animals from time to time! Keep a hefty stash of dog treats at home. This is one of the most common ways to show your pup some love! If your dog refuses to take supplements in tablet form, you can easily give your dog vitamins through healthy treats too.
Dental Dog Treats
It's unfortunately very easy for dogs to contract harmful bacteria through bad oral hygiene. That's why chew toys and chew treats exist! Surprisingly, a lot of pet owners claim that their dogs enjoy Pedigree Dentastix! While these were crafted to provide healthy nutrition through oral care, dogs seem to absolutely love them. There's no better win-win situation than letting your dog be happy and having peace of mind that they are getting the proper oral care too. Dentastix are low in fat and sugar-free, so you can rest easy knowing that this treat is actually very beneficial to them.
Another popular brand is Dentalight which adds supplements to their dental treats. If you're training a puppy, they have star trainers in bite sizes so your dog doesn't spend too much time chewing! You can also find dental sticks with vitamin C and turmeric as well as other variations with added calcium, antioxidants, and more. These are all important dog vitamins that you should be supplying. If they don't take them as capsules or syrup, these are definitely another great and tasty option for them!
Peanut Butter
Who would have thought that you and your dog can enjoy the same treat? Almost all dogs go crazy for peanut butter! If you want to make sure your pup is staying healthy while being spoiled at the same time, natural peanut butter is the way to go! This delicious treat is packed with vitamins B, E, and niacin which are all important for dogs. Vitamin B and niacin help with metabolism while vitamin E boosts the immune system and gives your dog a healthy coat! Always remember that a healthy pup is a happy pup, so treat your dog to some peanut butter as long as it does not contain xylitol or chocolate. 
Keep Your Furbaby Happy with Healthy Food for Dogs
"Dogs might be in just a small part of our lives, but to them, we are their whole life." This is a very popular quote that speaks the truth. We all wish our dogs could live as long as us, but the fact of the matter is that they actually age seven years faster! If that's the case, then we should always do our best to give them proper love and care. Through healthy food for dogs and fun treats, this is merely the first dip into a pet owner's life. Make sure to pick up dog grooming supplies and dog toys and accessories to keep seeing that happy tail wagging!
Comments