Sometimes, we all just want to get lost in the music. And if your handy pair of earphones just don't cut it anymore, it's time to upgrade your sound trips with the best Bluetooth speakers! Making the perfect choice of speakers isn't exactly a cakewalk. But with all the innovative Bluetooth speaker brands in the market, you're bound to find "the one" in no time. Read on for our top picks on Bluetooth speakers and a few things to look out for when buying one!
What To Look For In The Best Bluetooth Speakers
1. Sound Quality
Learning the basic audio specs is greatly helpful in finding a Bluetooth speaker with incredible sound quality. As multiple Bluetooth speaker brands continuously challenge each other in creating the best possible sound, your choice goes down to the numbers in audio specs. When looking for the loudest speaker, pay attention to sensitivity ratings. Speakers with 87 to 89 dB should be loud enough to trigger a dance party. If you're after the deepest bass that you can feel in your chest, look for a frequency response of 30,000 Hz and below. 
2. Durability
One of the best things about owning a Bluetooth speaker is that you can take them anywhere, from outdoor pool parties to long hikes. If you're planning to take your speaker outdoors a lot, then take a closer look at its durability! Several brands have developed extra features that make their speakers less susceptible to damage. Look for speakers that are waterproof, drop-proof, or made with a rubberized case. 
3. Size and Style
Are you a big karaoke fan or are you someone who likes playing background music in whatever you do? Bluetooth speakers come in all styles and sizes to cater to every music lover out there. Size can also give you a hint on how loud a speaker can be. With several styles and designs available, you can also choose one that perfectly matches your aesthetic. 
4. Battery Life and Connectivity
Who doesn't love hours of uninterrupted music? Battery life and Bluetooth connectivity play a huge role in making that possible. Great Bluetooth speakers can last from 10 to 24 hours. However, longer battery lives usually come with longer charging times too. So it's all about finding the right balance! As for Bluetooth connection, aim for speakers with Bluetooth 5 so you'll get pairing distances of up to 120 meters.
Best Bluetooth Speakers To Blast Your Favorite Tunes With
1. JBL Clip 4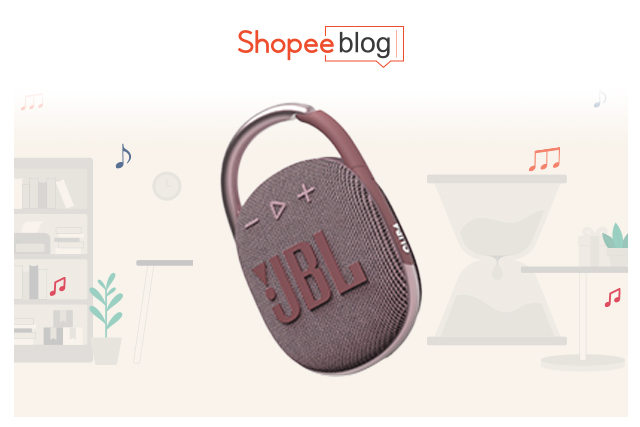 Perfect for the adventure seekers, attach your JBL Clip 4 in your travel bag easily and play all the songs you love in great quality. You can also receive calls with this speaker as it comes with noise and echo-canceling speakerphone. Along with its sleek minimalist design, this JBL speaker is easily one of the best portable Bluetooth speakers out there!
2. Anker Soundcore 3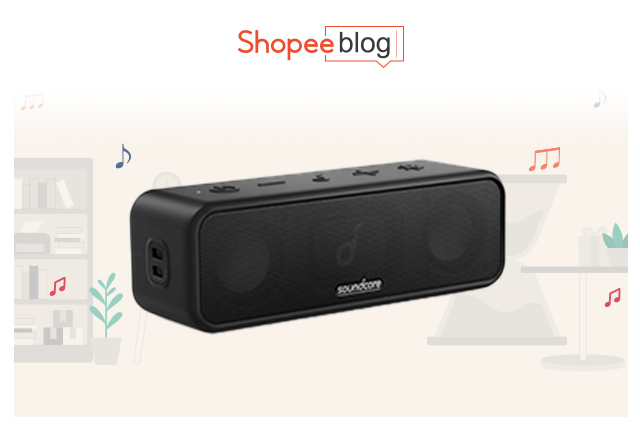 With a whopping 24 hours of battery life, enjoy the longest music playback possible with an Anker Soundcore 3 Bluetooth speaker. It can double as a smart home device since you can access Siri or Google Now with its built-in microphone. If you like bringing a speaker in the shower to have your personal concert, this speaker is a safe choice with its waterproof feature! 
3. JBL Pulse 4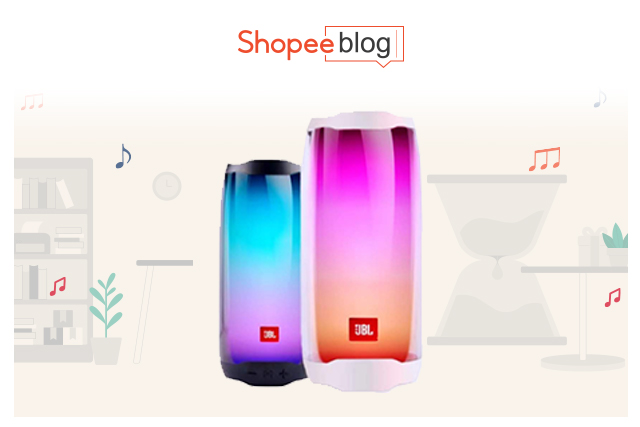 Enjoy your sound trips with a mesmerizing light display and buy a JBL Pulse 4. Most of its exterior is surrounded by dancing LED lights, which follow the beat of the music being played! Another exciting feature you're getting is PartyBoost. This lets you connect to two compatible speakers simultaneously for a much louder music experience. Along with its 360° surround sound, bring the party everywhere you go with JBL Pulse 4!
4. JBL Boombox 2
Some of us can't call it an immersive music experience without a chest-thumping bass. For those who have a deep love for deep bass, the JBL Boombox 2 won't fail you! Besides being one of the loudest speakers on the list, this modern boombox is waterproof and lasts for 24 hours. Not to mention, it also doubles as a powerbank! Although it's not as light and compact as the other options in this list, the JBL Boombox 2 has everything you need in a powerful speaker.
5. Ultimate Ears Wonderboom 2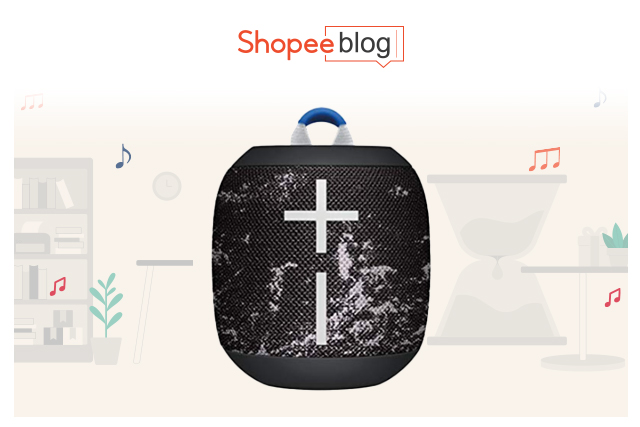 As a dustproof, shockproof, and waterproof Bluetooth speaker, it's going to take a lot to make a dent on the Ultimate Ears Wonderboom 2. With 360° sound and an Outdoor Boost function, this speaker is the perfect companion to fill your outdoor pool parties with loud music. No need to worry about dropping it into the pool. This portable speaker will stay afloat even if you cannonball with it! 
6. Marshall Stockwell II 
Here's a Bluetooth speaker your sharp ears will absolutely love. Unleash the sound mixer in you with a Marshall Stockwell II Bluetooth speaker! Featuring two additional knobs to control the bass and treble, it's easily one of the best Bluetooth speakers for audiophiles. Satisfy your ears when you create the perfect blend of sounds with a Marshall Stockwell II!
7. Awei Y280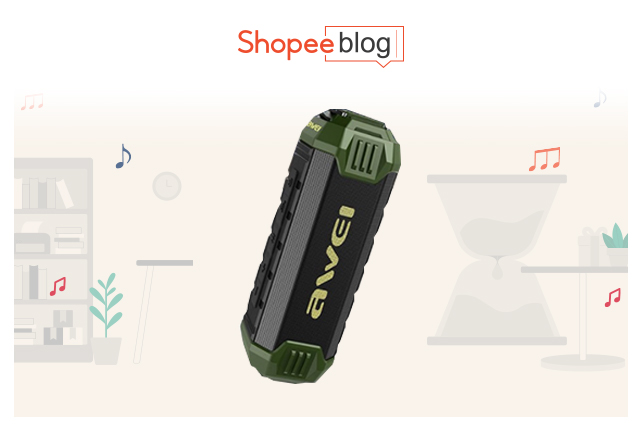 Awei is a known Bluetooth speaker brand for delivering incredible sound quality at an affordable price. Among their line of great budget Bluetooth speakers, the Awei Y280 stands out for its durability and multifunctional use. Its tough casing makes it a drop-proof and waterproof Bluetooth speaker. You can also use it as an FM radio and a 40,000 mAh powerbank!
8. Xiaomi Mi Compact Bluetooth Speaker 2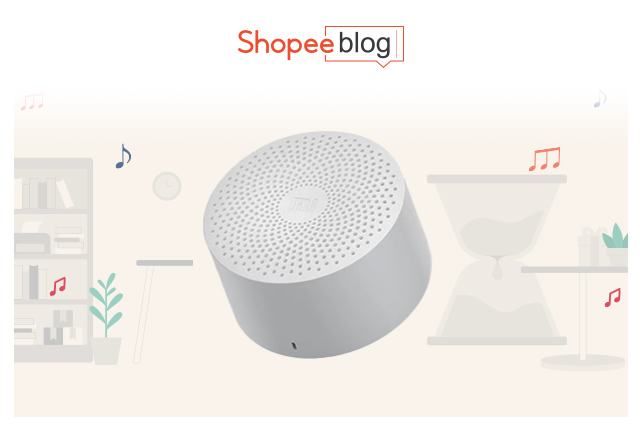 If you're seeking the smallest possible Bluetooth speaker that's not lacking in the sound department, the Xiaomi Mi Compact Bluetooth Speaker 2 will not disappoint! This pocket-sized sound machine boasts a 200 Hz to 18 kHz of frequency range. It can receive calls and play music for up to 6 hours, which makes it one of the best portable Bluetooth speakers out there! 
9. SK 1039 Karaoke Bluetooth Speaker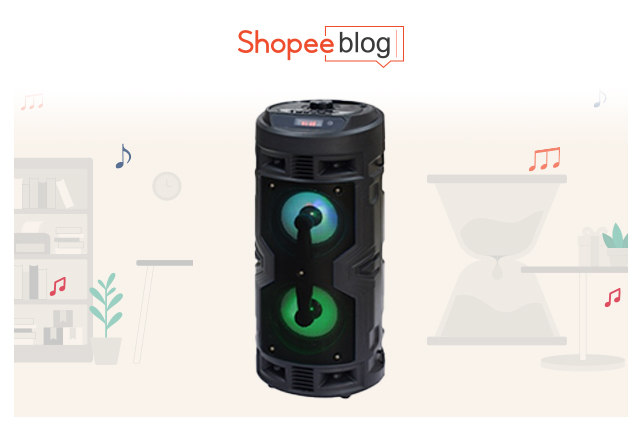 When it comes to karaoke, no one does it better than us Filipinos. This is why we deserve only the best speakers for Karaoke to capture our powerful vocals with great clarity! For an affordable yet crisp-sounding option, check out the SK 1039 Karaoke Bluetooth Speaker. It has all the needed mic and karaoke controls and can pump your go-to karaoke songs as loud as your neighbors can tolerate. And lest we forget, it comes with a FREE microphone too!
Jam Out Loud With The Best Bluetooth Speakers On Shopee
We bet you're excited to hear your Bluetooth device connected successfully with the best Bluetooth speakers! You are one check-out away from having a good time, so go ahead and buy the loudest speakers on Shopee Philippines. Whether you need the best speakers for Karaoke at home or outdoor adventures, we have just the perfect Bluetooth speaker for you. Pick out the best noise-canceling headphones if you'd rather listen to your favorite bops privately.
Comments