5 Ideal Places for your Holy Week Pilgrimage and Summer Getaway this 2019
There are several instances in our lives where we would feel the heaviness of our own existence—as if the weight of our own being is dragging us into uncharted grounds, even though our feet fall in a ruthlessly familiar pavement every waking day of our lives when we go to school or to work. It's how you are silent on your commute but something inside of you is restless, screaming for release. It's the filth of the city and how it weighs down on you at the end of the day. It's how you lay in bed at night hoping that your blanket will hug you in all the right places and give you the comfort and warmth your body yearns. And yet even after getting a complete eight hours of sleep, you feel tired as if the whole thing was rendered useless. And it starts all over again.
It's a routine. Some people might say that there is nothing wrong with a routine. But when you've been doing something for too long, it actually starts to feel more of a task—a task on top of all the other tasks you need to do every single day. When all of this comes to a boil and you can no longer carry the weight, it's probably best to take a break from everything.
Take out your calendar and see that the Holy Week is fast approaching; it's the best time to take your sweet release or, to put it more aptly, your sweet escape! More so, this is also a perfect time for you to connect with whatever it is that you've lost within you in the past months (or years) that you've been drowning yourself in earthly, temporary stuff. And so, we've listed down 7 places that you might want to visit for your pilgrimage and summer getaway this Holy Week 2019:
1. Batangas 
If you don't like travelling for long hours yet you still want to experience that picture perfect getaway you only get when you travel hundreds of miles or when you fly abroad, then the beaches of Batangas is the perfect destination for you!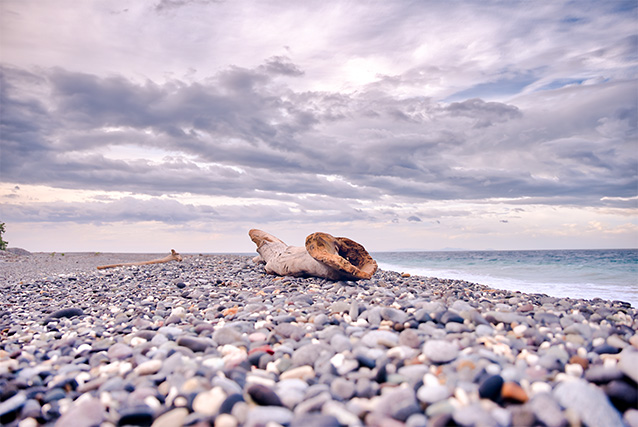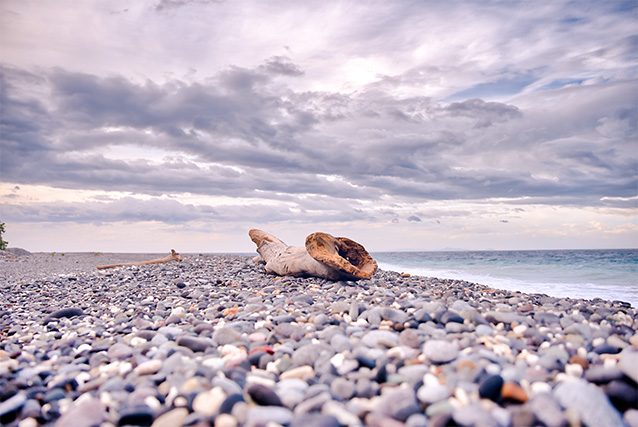 Sprawling from the towns of San Juan, Nasugbu, Calatagan, Lobo, Tingloy, and Anilao among others; Batangas is blessed with some of the most beautiful beaches in the country. The best thing about having a vacation in this province is the feeling that you're in the middle of everything—not too far away from the city in case you need to come back and not too near so you can still feel the isolation from it all.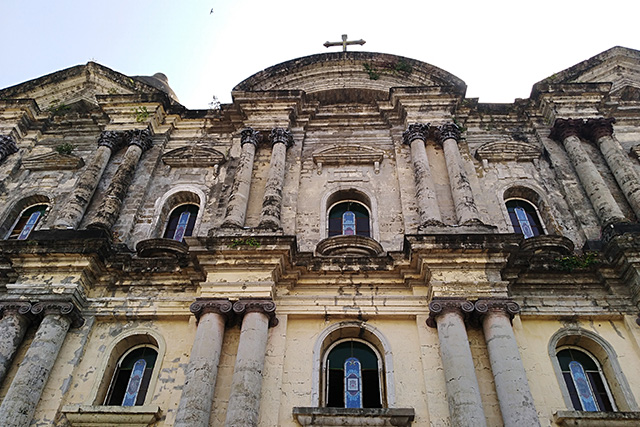 There are countless resorts that have mushroomed in the province to cater to the number of tourists who go there every now and then. On your way to your chosen beach resort, maybe take a side trip and start your pilgrimage by going to some historical churches and parks that are situated in the province like the Marian Orchard in Balete, the historical Taal Basilica in Taal, and the San Sebastian Cathedral in the city of Lipa.Another religious landmark that can be found in Lipa City is the Mary Mediatrix of all Grace Parish. The parish is famous as it stands on the site where the Blessed Virgin Mary was believed to have appeared before a carmelite postulant back in 1948. The Marian apparition is famous for the shower of rose petals bearing religious images that also happened within the parish's vicinity which was then a carmelite monastery.
2. Palawan 
Some people say that nothing defines Palawan as the water that surrounds it. And true enough, people often flock to Palawan for its crystal clear waters that is home to some of the most beautiful water creatures. It's like the water in Palawan has the capacity to wash you thoroughly, as if to heal you of all the wounds, both seen and unseen, you've acquired and restore the glow that once radiated from your body.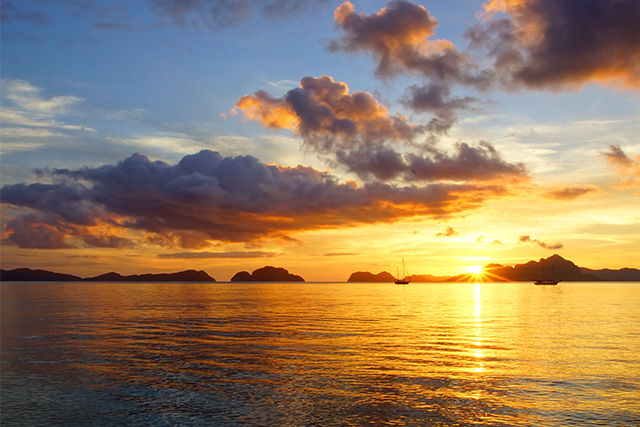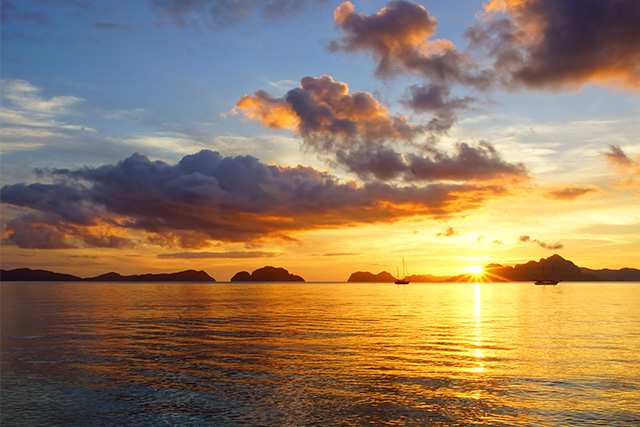 Although Palawan is known for its white sand beaches and crystal clear water perfect for scuba diving, there are a few places in the province where you may do your Holy Week Pilgrimage. If you're looking for a more traditional place to do your prayers, the Immaculate Conception Cathedral in Puerto Princesa City is the place you're looking for. Although the Cathedral was built in 1961, its foundation dates back to the 1800s when it was just a small chapel. However, if you're looking for something kind of adventurous, head on to the remote yet stunning island of Matinloc in El Nido. There, you will find the Matinloc Shrine built in honor of the Our Lady of Matinloc and a jagged cliff you can climb to get a great view of the island.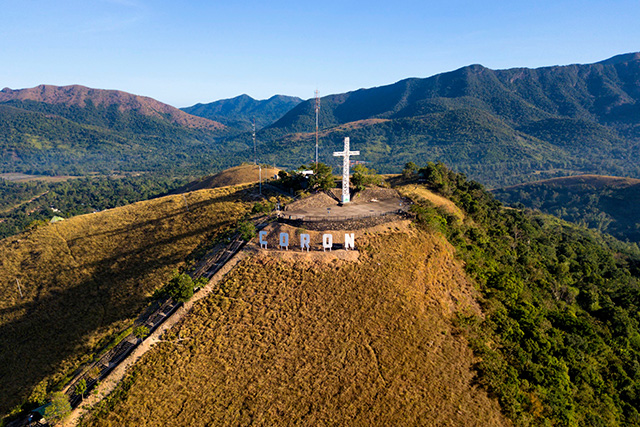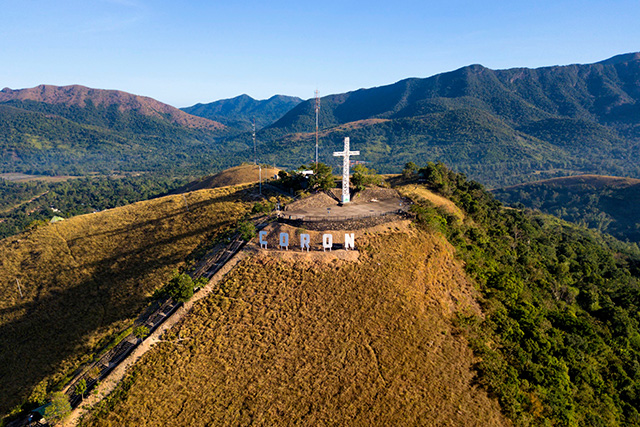 But if you want to take things to another level, head on to Coron and climb Mt. Tapyas, which is the second highest peak in the island. But don't you worry, there is a paved stairway composing of 700 steps to help you reach the summit where a large steel cross is overlooking the breathtaking view of the whole island. Perhaps, you can do you're prayers there as you watch the glorious sunset from the view.
3. Dumaguete 
The Holy Week is definitely a perfect time for students to slack off and stay away from the confines of their school. But going to the city of Dumaguete in the province of Negros Oriental might not do the trick as it is dubbed as 'A University Town'. Believe it or not, one of the places tourists flock to when going to Dumaguete is Silliman University. Nope, you didn't misread that; An actual university really is a tourist destination in this city. Why not? The university boasts of historical value as it is the first university established by the Americans both in the country and in Asia.
The most notable structure in the university is the Silliman Hall which was built back in 1909 and reflects a 19th century Eastern Stick Style of architecture. Moreover, in the building's second floor, the university's Anthropology Museum where artifacts dating back to 200 BC are displayed.
But something that would equal the iconic Silliman Hall is the Silliman Church within the university grounds as well. The Church was established in 1911, although its beginnings dates back to 1899, since then, the church became a place of worship for those seeking rest and dialogue with the Heavenly Father.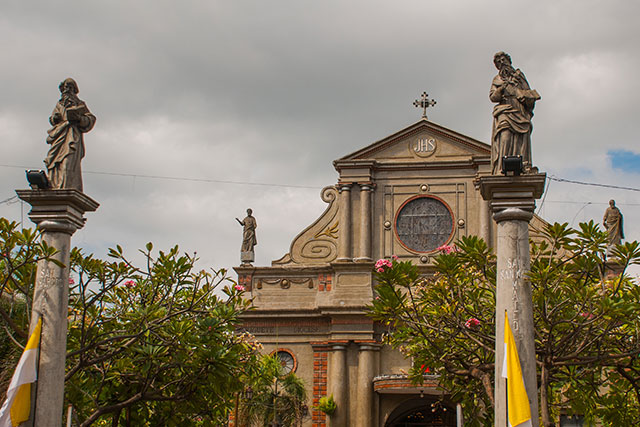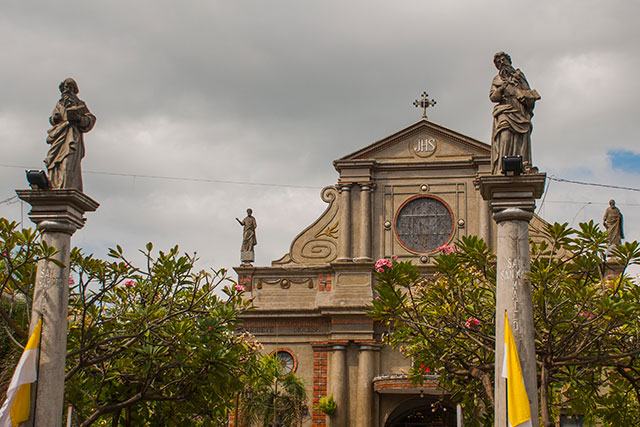 Another historical landmark in Dumaguete that you may want to visit before heading towards the different islands and attractions in the city, is the Dumaguete Cathedral also known as the St. Catherine of Alexandria Cathedral, the oldest stone church in the whole of Negros as it was built between 1754 and 1776. The cathedral is the main Catholic Church in the city which makes it a perfect place for your pilgrimage should you find yourself in Dumaguete. But if don't feel like going to these churches, as they may get crowded sometimes, you may opt to go to some scenic spots in the city that will really make you feel the divine presence and atmosphere you are seeking.
It's one of the best things about going to cities in the province, that soft and bewildering yet satisfying tug of the city's bustle and the calm of it all when you look in the horizon. You don't understand how that can commence in a single place but there you are, standing in the middle of it all, and all you need to do is live in it.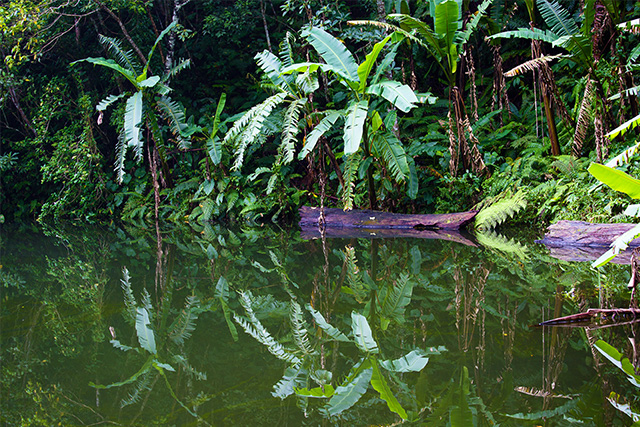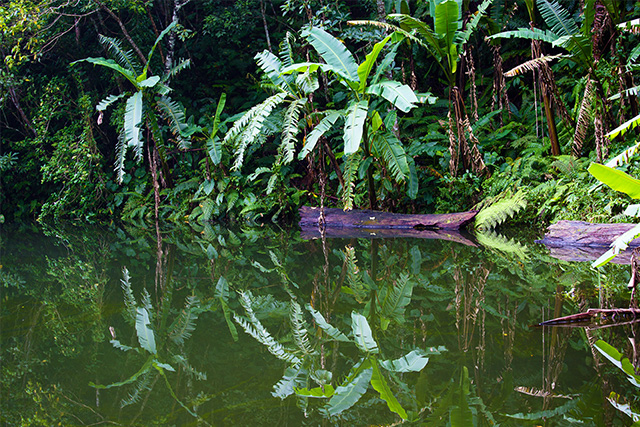 The neighboring towns of Dumaguete has a few options you may choose from. Some notable natural attractions that may be perfect for your summer getaway and pilgrimage is the Twin Lakes of Balinsasayao and Danao in the town of Sibulan, which is 26.7 kilometers away from Dumaguete. There, you can do paddle boating or snorkeling. A cafe is also open nearby which offers a perfect view of the lake.
4. Sagada
There's something about hiking mountains that gives you the tranquility and solitude you desire. It's a different kind compared to what the ocean gives you because it is as if every step of your foot on the mountain trail is literally a step away from the life you have below. And once you stand on top of the mountain, you feel victorious, almost like a totally different person.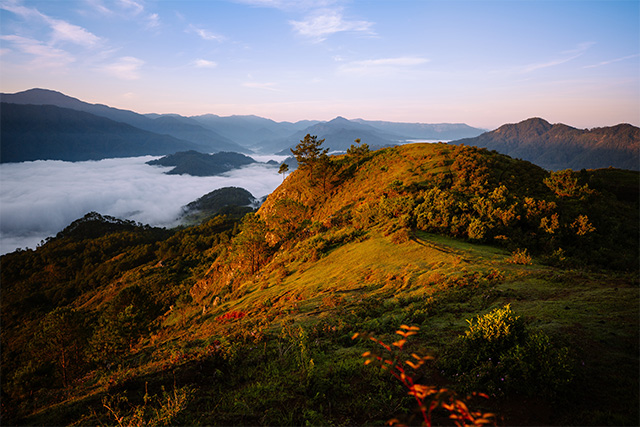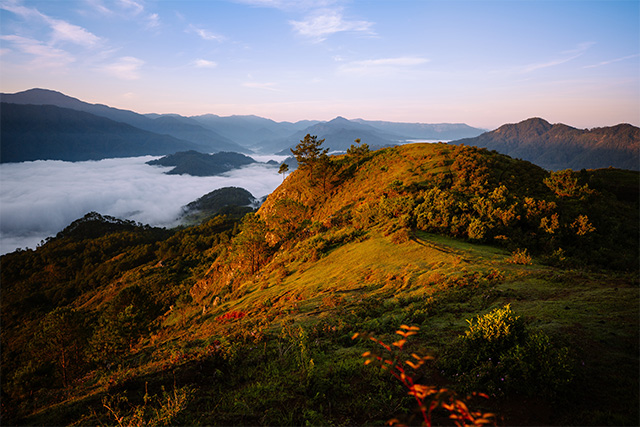 If you're the kind of person who really wants to be somehow separated from the hustle and bustle of the city, drive up to Mountain Province and head onto Sagada. Yup, that place made infamous by Angelica Panganiban where she released (more of shouted, really) all her emotional baggage to her ex-boyfriend in that hugot-filled movie. But don't go in Sagada doing something like that because the people's culture there is deeply tied to their everyday life so a lot of places there are actually considered sacred.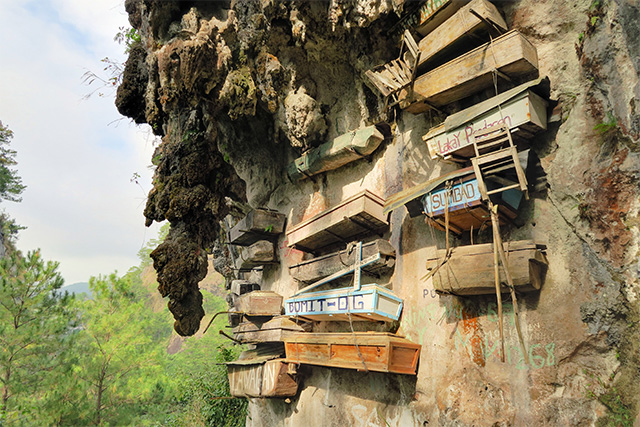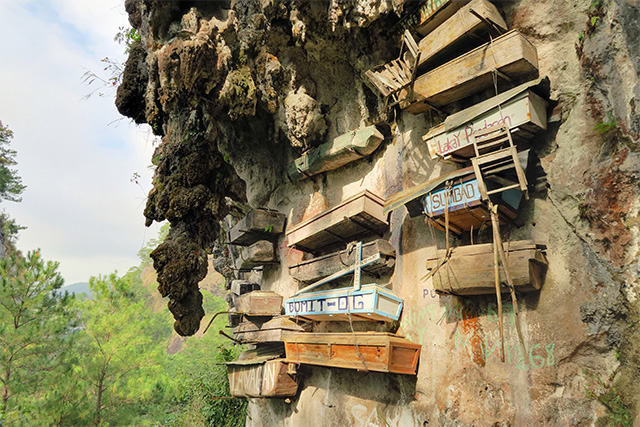 The Hanging Coffins of Echo Valley is a must visit for anyone going to Sagada. This unique tradition of hanging the coffins of departed loved ones comes from the belief that it will be easier for their loved ones to reach the great beyond. Also, this keeps animals and humans who try to steal bones or items from the coffins. Similar to these hanging coffins are the pile of coffins that can be found in the Lumiang Burial Cave. Coffins are stacked near the opening of the cave as they believe that light coming in will protect the soul of the dead from bad spirits.But if you're up for a real adventure, don't fret because tourist spots in Sagada are primarily for the thrill seekers as you'll mostly be doing a lot of trekking, spelunking, and hiking. Even going to the mentioned burial sites require a lot of these. But fear not because the wonders of Sagada will make all of it worth it.With its breathtaking rock formations, the Sumaguing Cave is a popular spelunking site in Sagada but you should never go there without a guide as it can get dangerous sometimes. But if you're not so big with caves and you want some sceneries, head on to hike at Marlboro hills where you will be presented with Sagada's lush forests and rice terraces.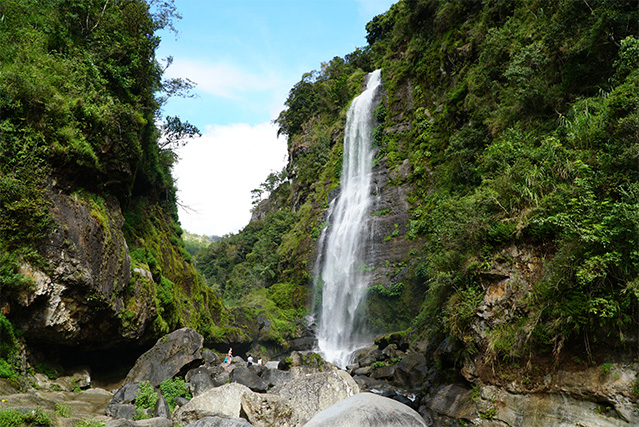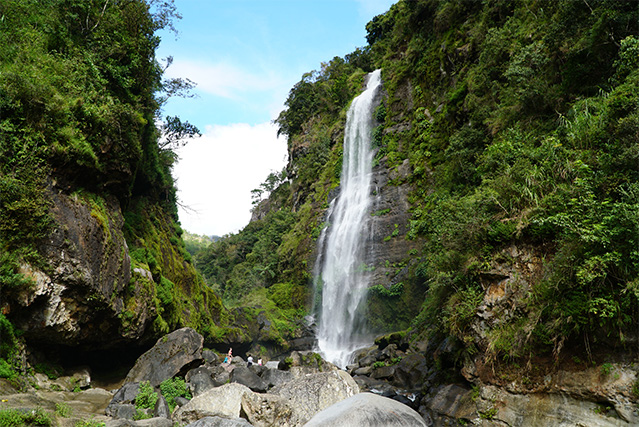 Other than mountains and caves, Sagada also boost of water attractions like the Bokong Falls and the Pongas Falls.  But the most popular has got to be the Bomod-ok falls where you can have a relaxing deep after a tiring two-hour hike along the rice terraces. It's also the highest falls among the three with 200-ft water drop. Even if the wonders of Sagada is enough to feel the divine presence, try to go and check out the Episcopal Church of Saint Mary the Virgin as this is the only church in the whole of Sagada.
5. Batanes
They say going to Batanes is almost like going to a different country, somewhere miles and miles away from the Philippines. Batanes' beauty is unlike any other in the country. It's lush hills, clear waters, and breathtaking views commands your attention and it does so in a way that fills you up that willingly to give in to its beauty, letting yourself become one with it.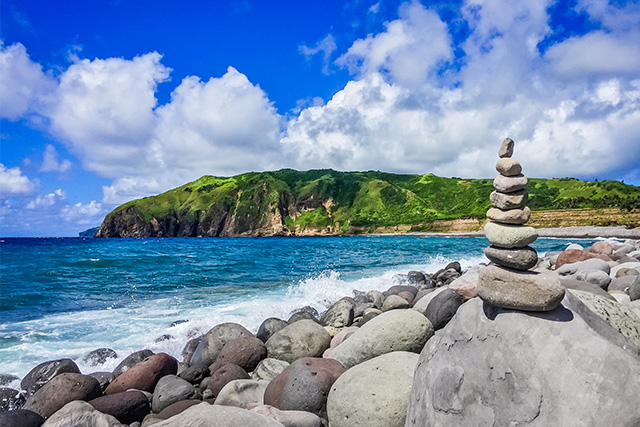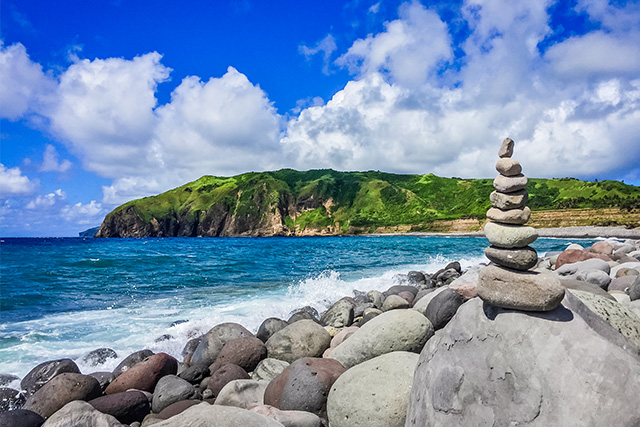 A lot of things can be done in Batanes but nothing will match the numerous moments of tranquility that the sights of Batanes will give you. For one, the Chamantad-Tinyan Viewpoint in the island of Sabtang will offer you one of the many grand views that you will see in Batanes. Tourists will have to walk a foot trail that crossing hills that will lead them to a viewing where rocky cliffs from the slopes of the hills creates a natural frame for the Chamantad Cove. Similar to this viewpoint is the Marlboro Country where you can just sit, relax, and hold yourself in awe while staring at the breathtaking view of the sea that goes on resolutely.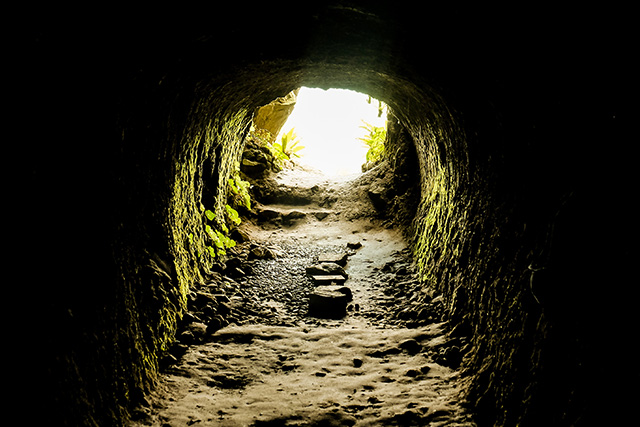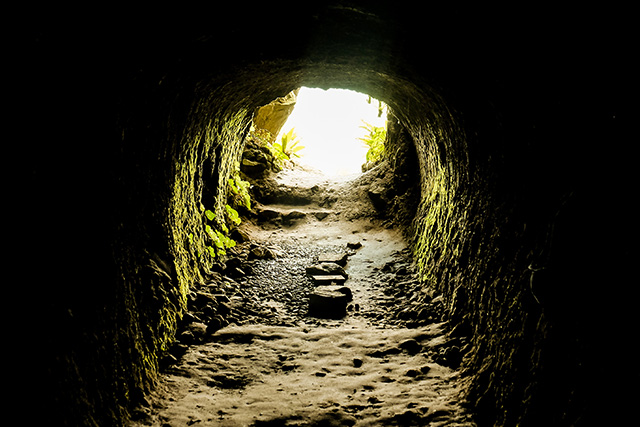 Batanes is also a place of history. When you go to the northern half of Batan Island, you'll have a chance to experience the Dipnaysupuan Japanese Tunnel. The tunnel is an interconnected network of tunnels in Tukon Hills which served as shelter for Japanese soldiers until the end of World War II. Tourists are allowed to go inside the tunnel with a guide. The PAGASA Weather Station can also be found in this part of the island.Another great way to fully enjoy Batanes is to mingle with the locals. When in Sabtang island, go to Sinakan and Savidug Village Stone Houses and meet with the Ivatan people who live there. It's one way to learn first-hand the culture of the people there and to really immerse yourself in their daily lives. The Ivatan people are known to be really friendly and warm so it wouldn't be too difficult to build a connection with them.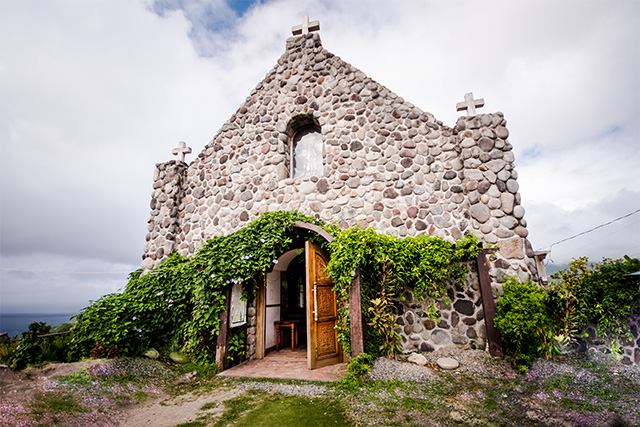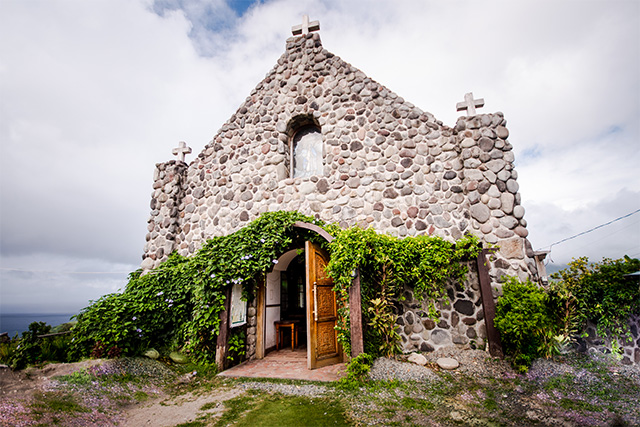 There are several churches in Batanes like the St. Thomas the Aquinas Chapel in Sabtang, San Carlos Borromeo Church, and San Jose El Obrero Church in South Batan but the most popular church in all of Batanes has got to be the Tukon Church in the Northern part of Batan Island. The church, which is also known as Mt. Carmel Chapel, stands at the edge of a hill that faces the sea so it's really not surprising to find yourself getting lost in your prayers when in this chapel. Some people say that you come back from Batanes as a different person.
Toni Gonzaga put it best in her film You're My Boss, where a great chunk of the film was shot in Batanes. Toni's character, Georgina said:
"Batanes takes you back to the time when life was pure, quiet, and sincere. As it brings you solitude, the place teaches you to be just like what it is—simple. And more importantly, honest. And while it's true that Batanes, just like any other destination, makes you forget, it can also make you remember the things that truly matter. Other destinations may take you away from the realities you refuse to face, but Batanes is the place that brings you back to the truth in you…That's what makes Batanes truly a stand out."
This Lent season, it doesn't matter how many churches or religious sites you go to, it doesn't matter how far or near you go travel, and it certainly doesn't matter if you pray inside a church or outside of it. One can be miles and miles away from a church or might be praying in  the most unlikely of places but can be so much closer to Him. The essence of this season is for us to examine ourselves and contemplate the things we've done; what matters is our willingness to reconcile and correct our wrongdoings and draw ourselves closer to Him.
Written By: Miguel de Guzman – born in Manila, raised in Laguna, and now lives in Batangas. He loves to watch sunsets and long walks (very Pisces, we know).
Comments