Update: PS5 Pre-Order Live on November 20
Pre-order the PS5 from Gameline on Shopee Philippines! Set your reminders for 2PM, when pre-orders go live. Be quick because this will only be open for 5 minutes or until stocks last. Be one of the first to own the next generation PlayStation console in the country!
The Much Awaited PS5 Games List
It's finally been announced that the PlayStation 5 will be available in the Philippines on December 11, 2020! Many are still wondering whether that's for pre-orders or onhand units. However, after the first announcement by Sony that the PS5 would be available on November 19 with no updates from gaming retailers here, it's great to finally have a local release date. The PS5 games list is very long thanks to upcoming releases, PS4 backwards compatibility, and cross-generation games, but we list some of the best PS5 games to own and look out for!
PlayStation Exclusive Games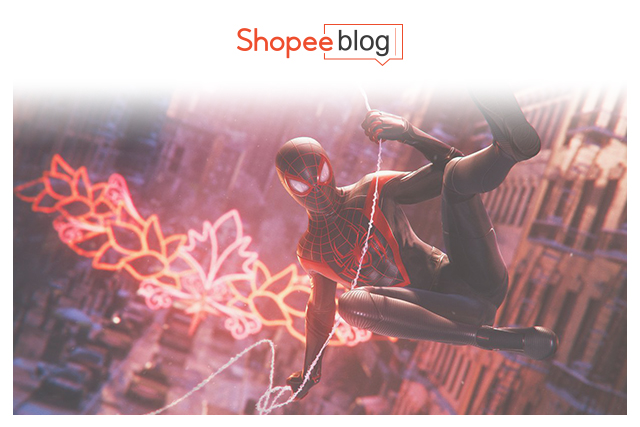 Credit: PlayStation
One of the strongest points to make in the "PlayStation versus Xbox" debate is mentioning the best PlayStation exclusive games! Sony is a well-loved brand for home entertainment and gaming. They have their own studios to make exclusive games that put the PlayStation on a pedestal. There are a lot of available and upcoming exclusives that you shouldn't miss out on; there's a reason why they top the PS5 games list:
Marvel's Spider-Man: Miles Morales
Sony marketed the release of the PS5 together with the launch of the exclusive Marvel's Spider-Man: Miles Morales game. We could show you a trailer to hype you up, but a gameplay demo on the PS5 will be much more convincing. Although this game is also available on the PS4, we strongly recommend that you wait to play it on the PS5! The graphics on the next-gen console are absolutely stunning, whether you're a fan of Marvel's Spider-Man or not. 
God of War: Ragnarok
The God of War franchise tops the charts in the action-adventure genre with no question. A little fun note, if you aren't familiar with the franchise, is that you don't play the Ares. You actually play a spartan soldier named Kratos whose goal is to defeat the God of War! A lot of people are excited about God of War: Ragnarok for the PS5. In Norse mythology, Ragnarok is the battle at the end of the world. There's a lot of very good commotion over this PlayStation exclusive. Even if it still comes out in 2021, many believe that this game alone is convincing enough to upgrade to a PS5.
Ratchet and Clank: Rift Apart
Relive your childhood with Ratchet and Clank: Rift Apart which comes out in 2021! The franchise started in 2002 on the PlayStation 2, and look where we are now. It's fun to compare gameplays so that you can get a clear picture of just how far Sony has come in terms of innovating the gaming experience. If your PS5 is a family-shared console, this is a game that both children and adults will enjoy.
PS4 Backwards Compatibility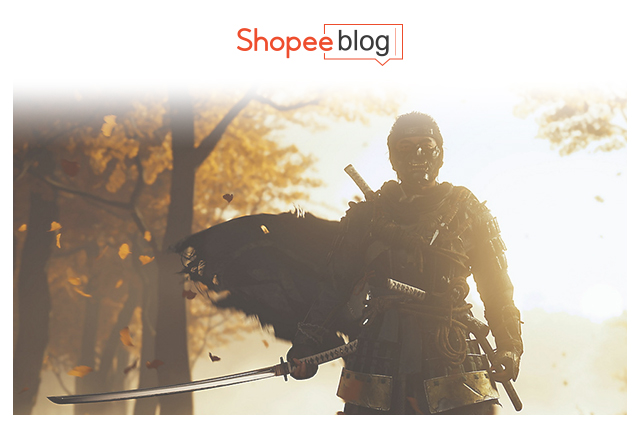 Credit: PlayStation
If you already own a PS4 and are looking for a reason to upgrade to the next generation console, this is absolutely it. The PS5 offers PS4 backwards compatibility which means that you can import your saved files on an upgraded console! Although you won't be maximizing gameplay, you can still get faster loading screens and smoother frame rates. Some games even offer PS5 upgrades to maximize gameplay at an additional cost. It still comes out as more affordable than purchasing the same game twice. A lot of the much-awaited games for the PS5 are already available on the PS4. In case you can't wait for the latest console, you can get these games on Shopee Philippines from GameXtreme, Gameline, and Game One! 
NBA 2K21
Anyone who loves basketball adores the NBA 2K series. Even official NBA players use this game to simulate plays to improve their performance on the actual court! Grab the NBA 2K21 Mamba Forever Edition to pay homage to one of the best basketball players in history. This special edition includes in-game freebies to boost your stats and amp up your style, as well as a free PS5 standard edition!
Assassin's Creed Valhalla
Assassin's Creed is another very popular franchise in the gaming community. The first installment is set in Rome, and Ubisoft now takes you to Anglo-Saxon England as a Viking with Assassin's Creed Valhalla! With the limited edition version, you get additional digital content and a free upgrade to the PS5 version. 
Ghost of Tsushima
Last but not the least, Ghost of Tsushima is a game with a visually stunning open world that you shouldn't miss out on! This PlayStation exclusive follows a samurai on the quest to defend Tsushima Island against the first Mongol invasion. Enjoy absolutely satisfying visuals paired with smooth graphics with PS4 backwards compatibility that allows you to play this avidly loved game on the PS5 as well.
Cross-Generation Multiplayer Games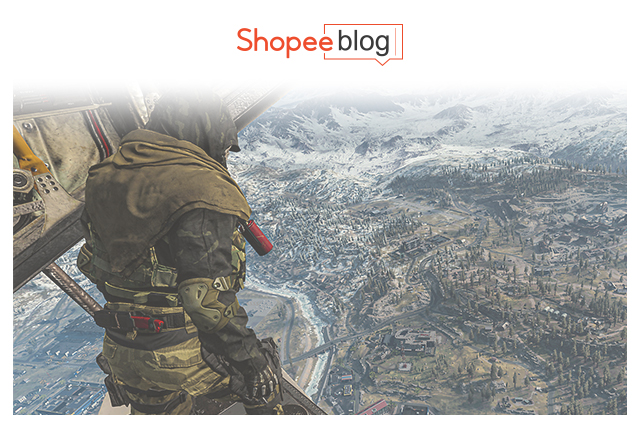 Credit: PlayStation
The gaming industry really cares about its community, and you can see that with cross-generation multiplayer games! The PS5 games list is not completely exclusive, and there's nothing more fun than being able to play your favorite games across different generations and sometimes even platforms!
Destiny 2
Cross-generation compatibility: PS4 and PS5
Destiny 2 is a futuristic shooter game that allows you to play different classes with unique battle styles and skills. In case you're surprised by the price of Destiny 2, the physical copy is more of a collector's item because its digital version is free-to-play! Even if you upgrade to a PS5, you will still be able to play with your friends who choose to stick with the PS4. As of now, Destiny 2 is already available to play on the PS5 with special updates to make the game more enjoyable with an upgraded console!
Warzone
Cross-generation compatibility: PlayStation, Xbox, PC
While many enjoy the plot and gameplay of Call of Duty: Modern Warfare, the online battle royale version of Warzone gets more popular everyday. Since Warzone was such a hit, Activision confirmed that it will still be part of future franchises. With that being said, you can play Warzone on the PS5 with PS4, Xbox, and PC players! There's nothing more fun than inclusivity in online gaming, and you won't have to worry about having any friends left out when you get the brand new PlayStation.
Fortnite
Cross-generation compatibility: PlayStation, Xbox, PC
Everybody knows Fortnite! It's currently one of the biggest online battle royale games at the moment. Play with or against friends across different platforms and get that #1 Victory Royale! Although it will still run at 60fps on the PS5 as it currently does, you can enjoy 4K resolution with your console upgrade.
Prepare your PS5 Games List Before Upgrading
With all the upcoming and currently available games for the PS5, you should start working on a personal PS5 games list before the console is released! Prepare yourselves for the ultimate gaming experience before the next-generation PlayStation comes out so that you can immediately head in-game!
If this PS5 games list isn't enough to upgrade, you can read on whether or not the PS4 versus PS4 is worth the upgrade. [Spoiler Alert]: It is! Make sure to set your reminders for the PS5 release on December 11, so that you can be one of the first people to experience the brand new PlayStation in the Philippines.
Comments