Are you having second thoughts on whether you should get permanently inked or not? Give fake tattoo stickers a shot first! You've surely seen all the buzz about fake tattoos all over social media. Trying temporary tattoo stickers is a good start whether you're still hesitant to make that leap or you're simply curious to see what it looks like to have your skin inked. To give you a hand, we've put together a list of fake tattoo design ideas that you can buy on Shopee! So read on to discover waterproof temporary tattoo stickers and fake tattoos that look as real as can be. And fret not! If you've been wondering, "Where can I buy tattoo stickers?", Shopee has you covered!
Be in Awe of These Stunning Fake Tattoo Stickers That Look Real
1. Colorful tattoos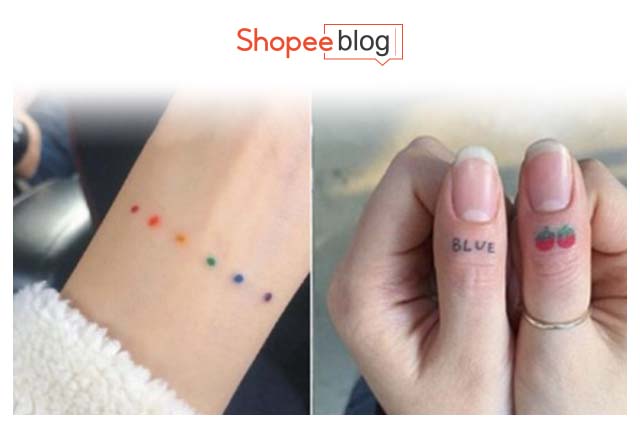 Add some color to your life, literally, with a colorful fake tattoo sticker! If you prefer a rainbow-colored temporary tattoo sticker rather than a monochrome one with a single bold color, you have a wide array of options to choose from. Colorful fake tattoos on Shopee are entirely unique and will definitely contrast well with your skin, making it pop! Don't miss out on the trend and give this fake tattoo idea a try. 
2. Minimalist tattoos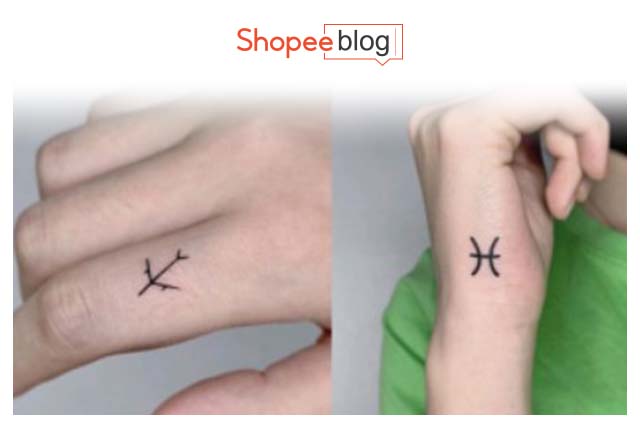 Others love the grandeur of full sleeve tattoos and the like. But if you're one to go for the minimalist route, we won't blame you! There is beauty in simplicity too, and that applies to minimalist fake tattoo stickers. If you're a fan of Heart Evangelista's tattoos, then this is the perfect fake tattoo idea for you. Pick a minimalist tattoo sticker in the design that holds sentimental value for you or go ahead and challenge yourself to try a random one!   
3. Semicolon tattoos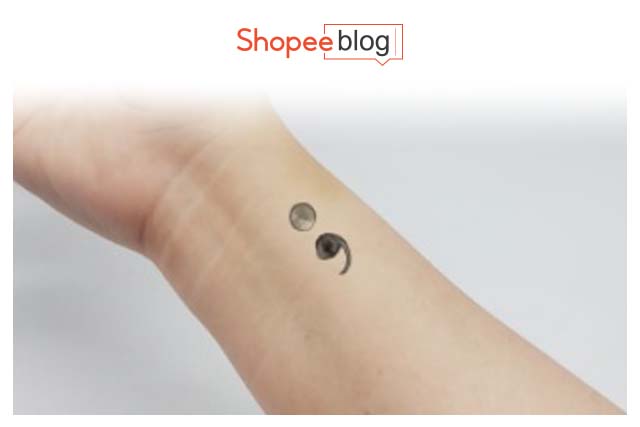 Semicolon tattoos have been a symbol of bravery and strength. The call for solidarity to keep on fighting is embodied in this design. Get a semicolon fake tattoo sticker and place it on a spot where you often see it throughout the day as a source of encouragement! You don't have to worry about it fading quickly because these are long-lasting temporary tattoo stickers! 
4. White tattoos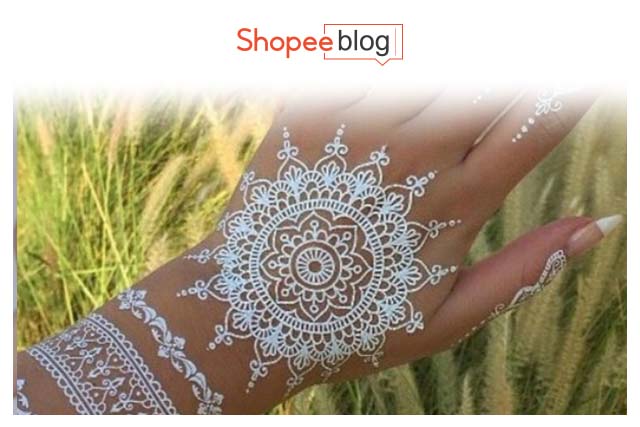 If there's one tattoo design idea that will never go out of style, it's henna design tattoos! The intricacies of a henna design are simply remarkable so to have it as a temporary tattoo will be a sight to behold. But to take it up a notch, get white tattoo stickers in a henna design! White tattoo stickers have been all the rage with popular celebrities like Kendall Jenner putting them on the map. Go and try it out for yourself! 
5. Letter tattoos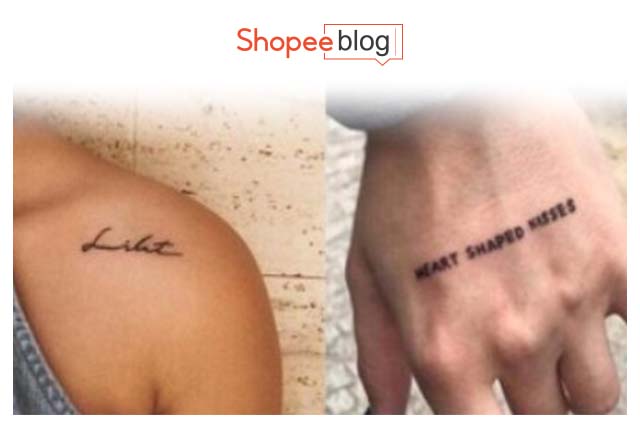 Whether it's "quotable quotes" or a specific word that you live by, you can find a broad collection of letter tattoo stickers on Shopee! Aside from having your favorite word or phrase displayed on your skin, letter tattoos are the kind of fake tattoos that look real! Every inch of ink from these waterproof temporary tattoo stickers looks like the real deal. So if you want the look of a real tattoo but you're not ready for the commitment, this fake tattoo idea is right up your alley!  
Where Can I Buy Tattoo Stickers?
Buy fake tattoos on Shopee now! When you buy fake tattoos on Shopee, you'll certainly get your bang for your buck with their affordable prices, jaw-dropping designs, and long-lasting temporary tattoos. And the cherry on top when it comes to these fake tattoo stickers? These are fake tattoos that look real! Flaunt your fake tattoo stickers with these summer outfits for women and men! Summer is yours to conquer so go ahead and spruce up your look this season!
Comments