Rainy season is officially here and you surely know what that means! Sometimes an umbrella doesn't cut it, especially if it's raining like cats and dogs. So opting to have a raincoat on hand is never a bad idea–especially in this weather! Read on to discover the best raincoats for motorcycles in the Philippines, hiking rain coats, backpacking rain coats, and the best raincoat brands that money can buy. The best raincoats for men and women are easily within reach, thanks to Shopee Philippines! So all you have to do is take your pick among the best raincoats for heavy rain listed below. 
Best Raincoats For Every Type of Activity 
1. Best Raincoats for Motorcycle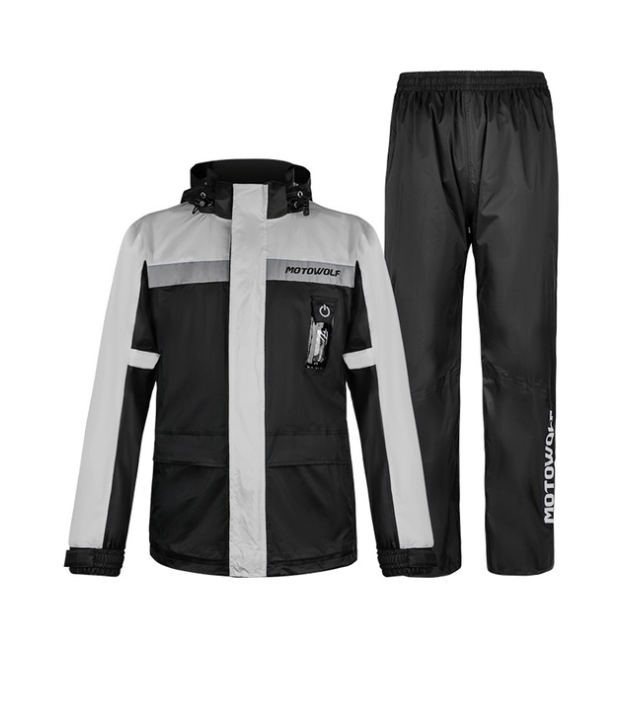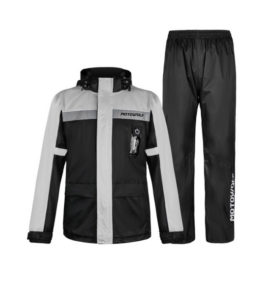 With motorcycles as a popular means of transportation, you need to find the perfect raincoat for you to brave the heavy rain! The regular raincoat won't cut it because it can easily get caught up in your motorcycle's wheels. So it's best to use the Motowolf Raincoat Jacket and Pants which will keep you dry without risking being tangled in your motorcycle's wheels! Its raincoat jacket has a hoodie and reflective design which helps make sure that you're visible even when it's pouring. The size of this pair goes up to 2XL size, allowing it to be more inclusive than other raincoats. You can also easily store it in your motorcycle as it comes in a bag too! As one of the best raincoat brands, you can trust that you'll get your money's worth with Motowolf. 
2. Best Raincoats for Hiking and Backpacking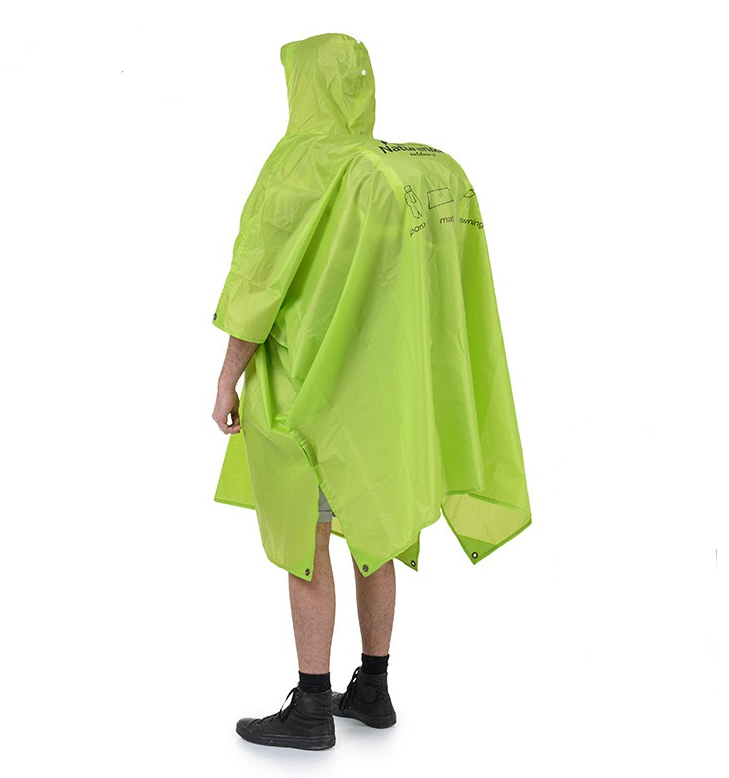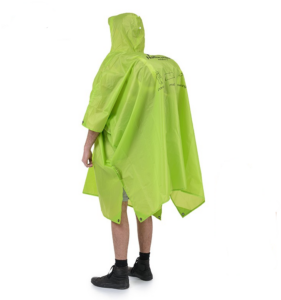 If you're an adventurer who won't let the rain get in the way of your next hike or backpacking trip, then getting the best hiking rain coat and backpacking rain coat is definitely a must! Take this as your sign to shop for the best poncho raincoat on Shopee Philippines. The Naturehike Outdoor Poncho Raincoat is a fan favorite among hikers and backpackers because of its 3-in-1 feature. Worn as a poncho, it's wide enough to cover your backpack and keep you and your valuables safe and dry from the rain! But using it as a poncho isn't all it's made for! You can also use this Naturehike raincoat as a velarium to provide more shade or a mat so you have somewhere dry to sit on. You'll definitely need this best poncho raincoat, especially if you plan on making a trip to the best hiking places in the Philippines. 
3. Best Raincoats for Everyday Use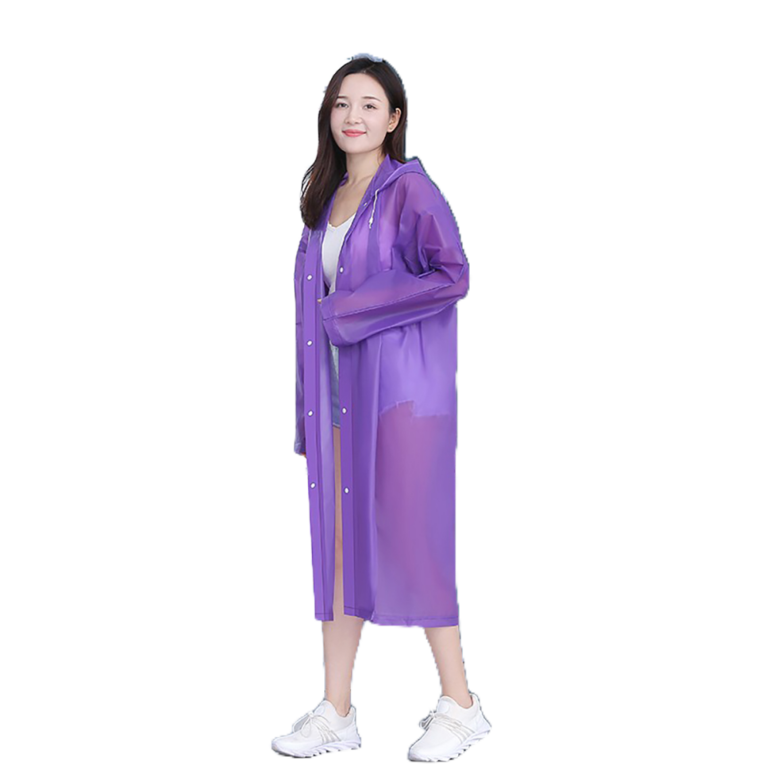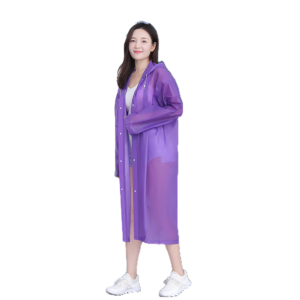 A colorful raincoat to bring life to a gloomy, rainy day? Enter, the Mitsushi Reusable Raincoat! Made with EVA fabric, you can count on its thick material while being lightweight at the same time. Thanks to its material, you can easily shake off any water droplets that find their way to your raincoat. Aside from its waterproof material, it's also elastic which allows it to be tear-resistant. To top it off, it's available in four eye-catching colors! So whether you're running errands, commuting to work, or going about your day, this best raincoat for heavy rain will keep you dry despite the storm!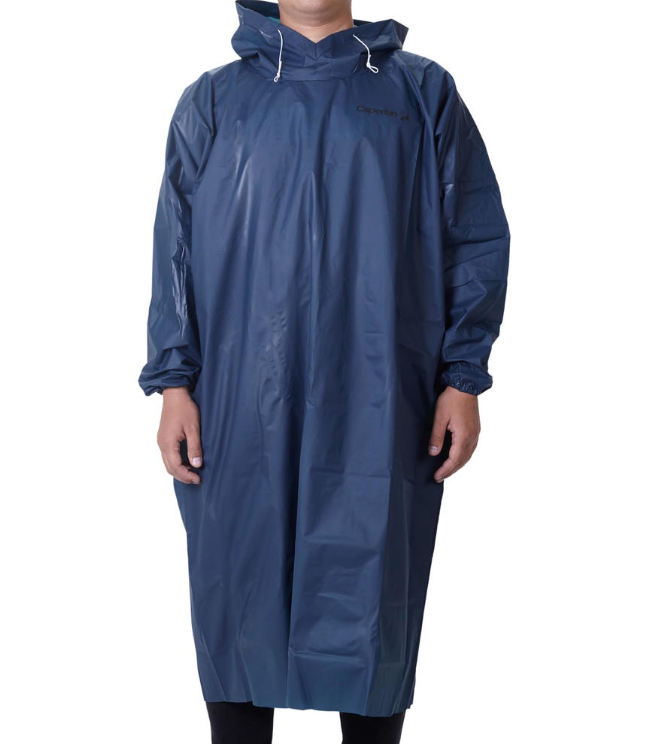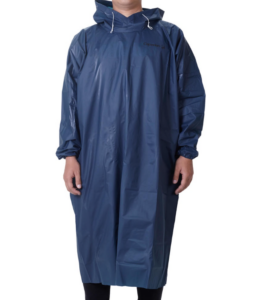 If you want a one-piece raincoat without all the fuss that buttons bring, then the Decathlon Caperlan 100 Fishing Poncho is right up your alley! The great thing about this raincoat is that you don't have to worry about raindrops seeping through any buttons because it's a one-piece raincoat without any openings, aside from the hoodie and hands. Its sleeves are garterized too so that it will fit snugly around your wrists. You can't stay drier than with this raincoat in tow! 
Gear Up For the Rainy Season With The Best Raincoats
From umbrellas to waterproof backpacks, and now to raincoats–you won't have to worry about getting drenched when the rain comes pouring thanks to these amazing rain-proof essentials. Get your money's worth when you shop on Shopee Philippines! The best raincoats for heavy rain that are listed above surely won't disappoint. Stay safe and stay dry, Shopee Fam! 
Comments