It's crazy to think that our moms have such enormous love for us, they have to break it down into smaller gestures and sprinkle it into our everyday lives. What better way is there to pay tribute to that than a breathtaking bunch of Mother's Day flowers? Getting flowers for your mother works as a simple and sweet reminder of just how lovely and beautiful you think she is. It's easy to get lost in the sea of options when choosing the perfect flowers for your mom. But that's where we come in! We've done the hard part of picking out Mother's Day flower delivery this 2023 and the best Mother's Day flowers, so check them out below!
5 Mother's Day Flower Delivery Services This 2023 You Should Reach Out To Now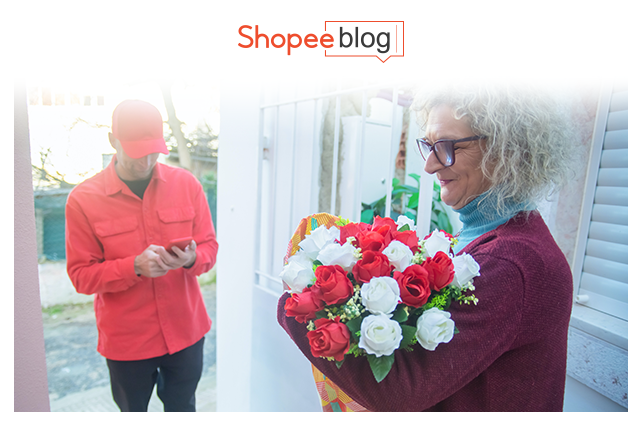 1. Flowerstore.ph
With their wide assortment of bouquets for all sorts of occasions, rest assured that Flowerstore.ph has several options lined up for Mother's Day too! If you feel like giving your mom something more than pretty flowers, you can choose add-ons like cakes and personalized Mother's Day cards. Even better, peep their Mother's Day bundles! You can also shop for their awesome vouchers from their FlowerStore.ph on Shopee Philippines. Score ₱200 off vouchers for their Blooming Sweetness bouquet, Sunburst bouquet, and Beauty and the Beast Rose! This Mother's Day flower delivery service this 2023 won't let you down! 
Delivery Time: Free same-day deliveries with 5 PM order cut-off time or scheduled deliveries on your preferred dates
Serviceable Locations: Metro Manila, Cainta, Taytay, Cebu, and Davao
Modes of Payment: Cash on delivery, Visa, Mastercard, and e-wallets
Where To Order: Flowerstore.ph website
2. Flower Chimp Philippines
If your mom loves the most beautiful and freshest lilies, tulips, roses, orchids, daisies, sunflowers, and roses – then Flower Chimp Philippines is right up her alley! To make your Mother's Day bouquet even more meaningful, you can pair it with Flower Chimp's personalized gifts, fruit baskets, and even cakes. If you're on a budget, they also offer bouquets below ₱1,500 pesos so you don't have to worry about breaking the bank! For longevity, you can opt to buy their preserved flowers instead. 
Delivery Time: Same-day delivery for orders placed before 4 PM, except on Sundays
Serviceable Locations: Select areas in Luzon, Visayas, and Mindanao
Modes of Payment: Credit card, debit card, Stripe, Atome, and GCash via Paymongo
Where To Order: Flower Chimp Philippines
3. Designer Blooms
Choose from their signature bouquets that are as unique as they come, classic bouquets for that sense of familiarity, mixed blooms bouquets that scream of inspiration, or dried bouquets that take pride in longevity and elegance – all you have to do is take your pick from Designer Blooms. Designer Blooms curates bouquets like no other. Every single flower is handpicked to ensure that you get a bouquet that's close to perfection. Trust us when we say that you'll definitely get your bang for your buck! 
Delivery Time: Same-day delivery within Metro Manila for orders placed before 10 AM, except Sundays and peak seasons
Serviceable Locations: Metro Manila and nearby cities and provinces
Modes of Payment: Visa, Mastercard, PayPal, bank transfer
Where To Order: Designer Blooms website 
4. A Better Florist
Handcrafted, carefully curated, and Instagram-ready – you're not getting a bouquet that's any less of a showstopper from A Better Florist. Their best-selling hand bouquets are made with farm-fresh flowers, arranged by talented florists, and topped off by a personalized message. Oh, and before we forget, they're giving away discounts for first-time buyers too!
Delivery Time: 90-minute deliveries with 3 PM order cut-off time or scheduled deliveries on your preferred dates
Serviceable Locations: Metro Manila and Cebu
Modes of Payment: Visa, Mastercard, and American Express
Where To Order: A Better Florist website 
5. Fiora Manila
Looking for something other than the usual bouquet? Start browsing through Fiora Manila's collection of elegant flower buckets and other arrangements! This flower shop has been the talk of the town for its one-of-a-kind flower arrangements like preserved rose capsules. For a Mother's Day flower that will truly stand out, check out their Forever Fiora preserved roses or their Grid Collection. 
Delivery Time: 1 week; same-day or next-day deliveries may be accommodated upon request
Serviceable Locations: Metro Manila and other areas within Luzon
Modes of Payment: Visa, Mastercard, American Express, and PayPal
Where To Order: Fiora Manila website 
5 Mother's Day Flowers For All The Moms, Mamas, and Nanays Out There!
1. Classic Carnations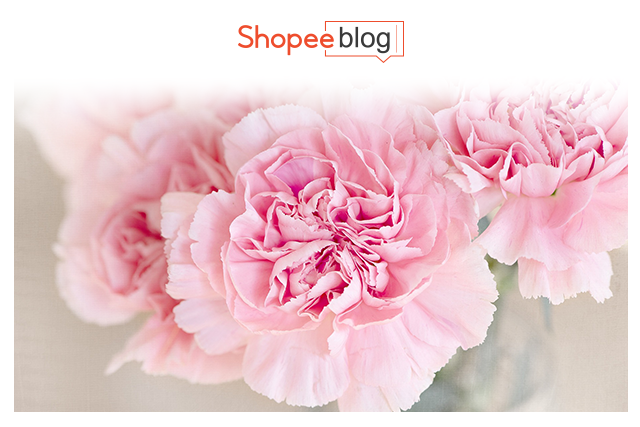 Carnations have long been the go-to flowers for Mom's Day. In fact, they're known to be the official Mother's Day flowers as these simple and classy blooms represent a mother's love. With various colors, carnations go well with almost any flower arrangement! You can choose lighter shades that ooze with sophistication or go with brighter shades for a more festive look. 
2. Striking Sunflowers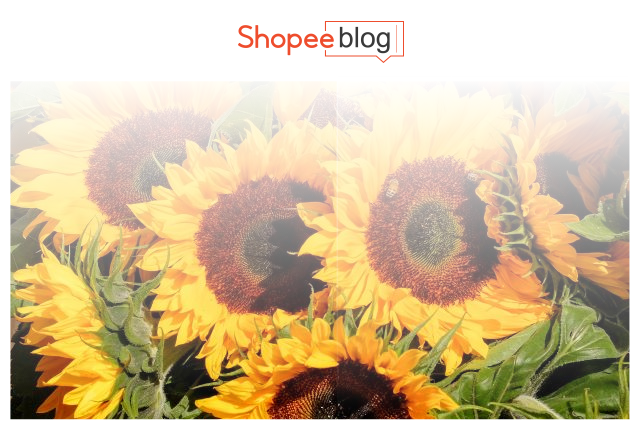 Brighten up the Mother's Day celebration as you bring out a Mother's Day bouquet of sunflowers! Sunflowers are known for their bright yellow hue that screams happiness and vitality. After all, we consider our moms to be the light of our homes, so bright sunflowers are incredibly fitting for mother's day. There's no doubt that sunflowers will make for a cheerful bouquet that will certainly put a beaming smile on your mom's face!
3. Timeless Tulips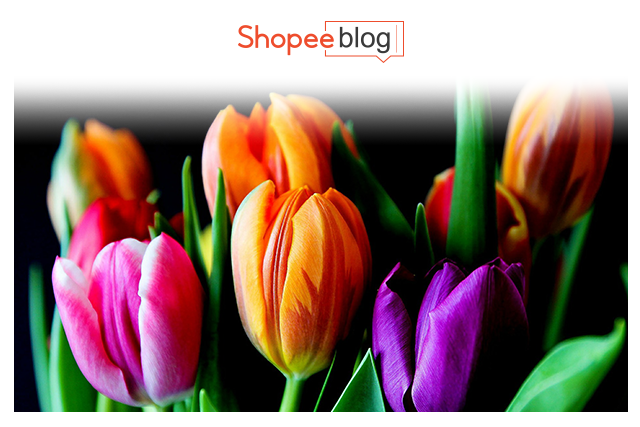 If you want an unfailingly eye-catching Mother's Day bouquet, tulips are an interesting choice! With darker and more vivid shades, these are one of the best flowers to use for a rainbow flower arrangement. Aside from their vibrant colors, the whole look of tulips bunched together has an elegant and blissful look to it. They're the perfect choice of flowers for mothers who love color!
4. Radiant Roses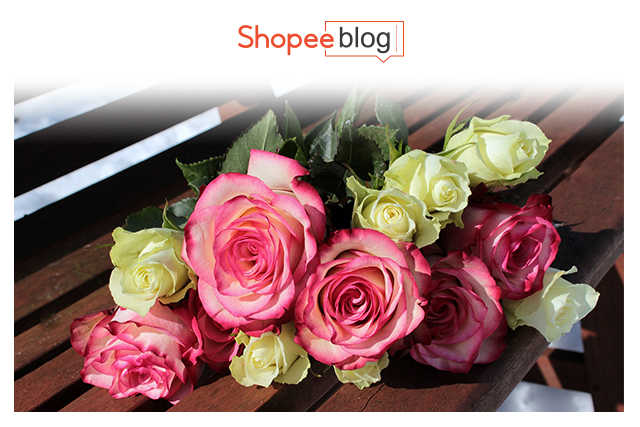 You can't go wrong with roses for any occasion. For Mother's Day, pick roses in shades of pink or yellow. Pink roses are meant to express gratitude and admiration, while yellow roses convey affection and friendship. To make your Mother's Day roses look more stunning, try combining them with irises!
5. Ornamental Orchids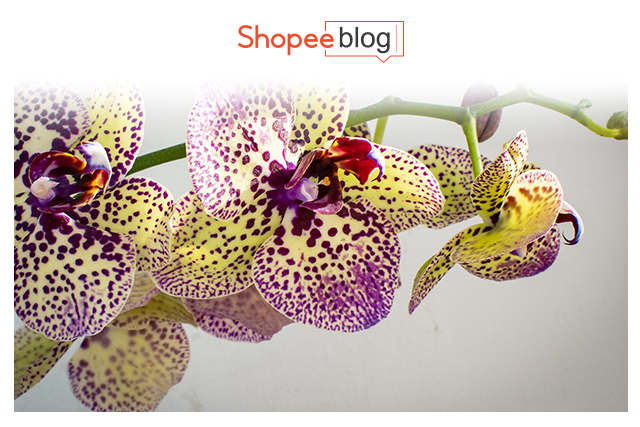 For the moms who are also a plantita, handing them a bunch of orchids gives them a chance to preserve their Mother's Day flowers for a longer time! Orchids can last up to three weeks without water and could last even longer in a flower vase with a little TLC. In a way, these flowers give you an opportunity to make your mom extra happy even after Mother's Day is over. Not to mention, orchids with patterned petals would make for a striking bouquet!
Celebrate The Moms In Your Life With Gorgeous Mother's Day Flowers!
Don't go empty-handed this Mother's Day and make your greetings extra special with gorgeous Mother's Day flowers in hand. Also, don't forget to send flowers to your grandmas and aunts who helped fill your life with even more love and care! Good thing the best Mother's Day flower delivery this 2023 are here to help you send as many flowers as you wish. Plus, this special day only comes once a year. So check out these Mother's Day cakes and gift ideas to make the most out of your celebration!
Don't miss out on amazing Mother's Day sales that Shopee has in store for you! Celebrate Mother's Day with the Mother's Day Celebration Guide and Mother's Day Blowout! What better way to celebrate your Mom's special day than through a shopping spree that she will love and enjoy? So set your alarms because you wouldn't want to miss out on these! 
Comments