Loving a K-Pop group (or multiple) is a different experience in itself. Nothing compares to the experience of listening to their latest album for the first time and awaiting their next comeback. There's also that exciting experience of waiting for your K-Pop merch to arrive, whether it be official or fan-made! While Shopee Philippines is here to help you support your favorite idols, we also have something new in store for you. Aside from your usual stickers and keychains, why not look into products K-Pop idols use? We're not talking about brand partnerships as this list of K-Pop idol finds includes items that your biases have tried or use regularly. We want you to feel just that extra bit closer to your idols, so shop these K-Pop idol finds on Shopee today:
K-Pop Idol Finds: Products K-Pop Idols Use
1. Tenten Chewable Tablets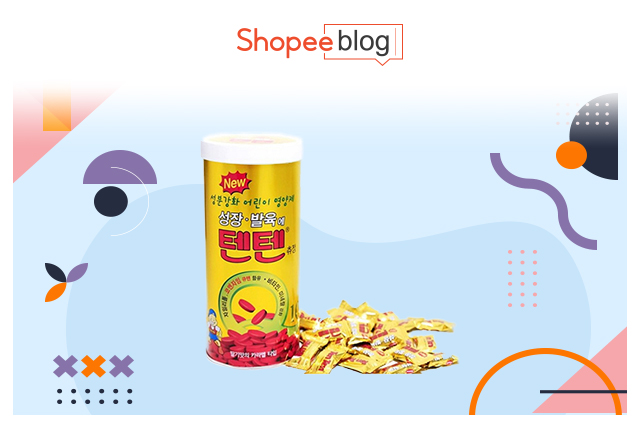 Credit: roseroseshop.kr
While growth supplements are a hit or miss since everyone's body is different, you have a chance with Tenten chewable tablets. This is definitely one of the hottest products K-Pop idols use, all thanks to Ni-ki from ENHYPEN! Whether you've been following ENHYPEN since their debut last November 2020 or not, here's a fun fact for you: Ni-ki takes these Tenten chewable tablets, and Jake claims he grows one centimeter a day! You can factor in puberty since Ni-ki is only fifteen years-old as of writing, but these Tenten chewable vitamins are readily available on Shopee Philippines if you want to test his growth supplement for yourself.
2. Downy Ocean Coral Pure Love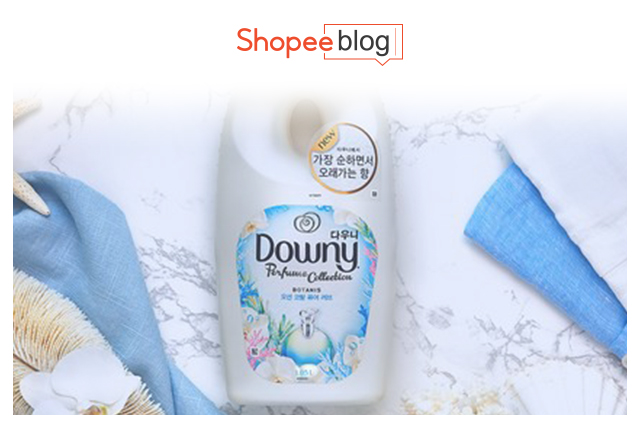 Credit: lovelyachy.ph
Have you ever dreamed of what your K-Pop idol smells like? In case you didn't know, smelling a romantic partner is one way to cope with stress. We absolutely do not judge here. We understand that it is definitely possible to be in love with your bias, especially after learning more about them and seeing their personalities through interviews and livestreams. Lucky for you, Seungmin from Stray Kids has revealed his current fabric conditioner! He uses Downy in the Ocean Coral Pure Love scent, and he says it smells so nice. If you'd like to try this out for yourself, you can buy this Korean Downy scent on Shopee Philippines! Conquer every day in Seungmin's scent or fall asleep to it. Even if you don't particularly follow Stray Kids, you might discover a new favorite scent. This is one of the K-Pop idol finds you won't want to miss out on, so shop now!
3. Blanche by Byredo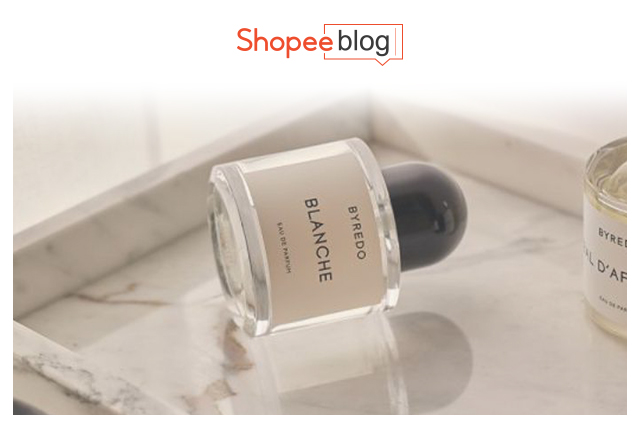 Credit: scentwithlove
While on the topic of scents, we also have a perfume to recommend to you! You can imagine that K-Pop idols smell good because of how fresh they look during live performances. But in this case, you don't have to imagine anymore. Doyoung from NCT has shared his perfume collection, and a lot of fans have taken an interest in Byredo Blanche! Lucky for NCTzen girls, this is a women's perfume that smells fresh and lasts a long time. But of course, if Doyoung chooses to wear this perfume, that means all NCTzen boys can try it too!
4. Kundal Candle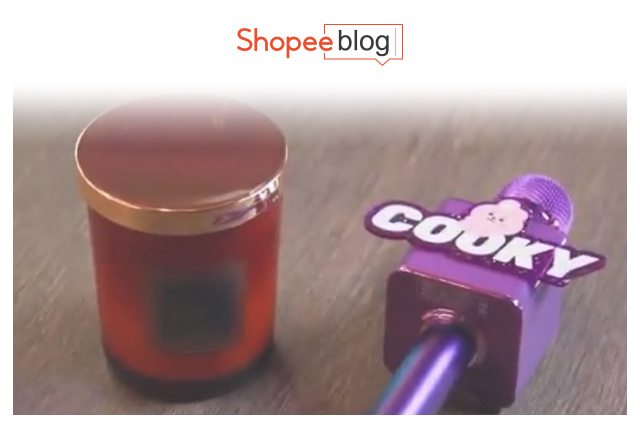 Credit: Kundal PH Official
In this year's BTS Festa pre-interview, the boys brought some of their most memorable items to share with ARMY. Jungkook brought a BT21 (Shooky) microphone and a Kundal Candle! If you know Jungkook, you know that he is sensitive to smell. He says that he likes to light up the candle for ambient light, play music, and relax to the scent of the Kundal candle. As one of the products K-Pop idols use, we are very happy to let you know that this candle is readily available on Kundal PH Official. Try out Jungkook's routine of winding down with a Kundal candle in your room. If you want to make the most out of your candle, you can check out candle warmers that have made it to trends!
5. Teazen Kombucha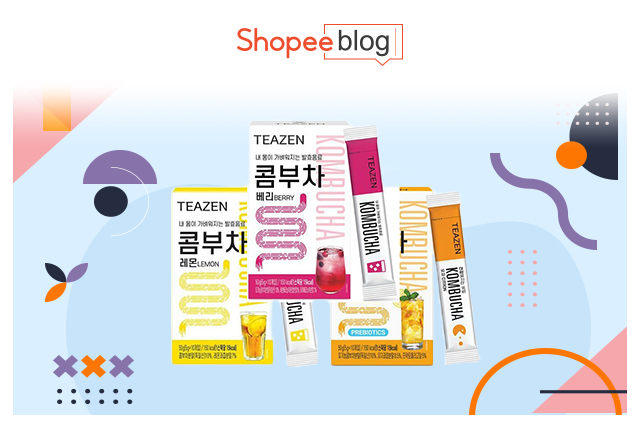 Credit: KGD Cheguk Mart
Since BTS is one of the most popular K-Pop groups right now, a lot of our K-Pop idol finds come from them. Jungkook truly shakes the market without even trying. Do you remember that first VLIVE livestream of Jungkook revealing his blue hair for the first time? If you do, you surely remember him mentioning that he drinks lemon kombucha. Fans are always great at finding products K-Pop idols use, and the same can definitely be said for ARMY. ARMY discovered that Jungkook drinks Teazen kombucha! The funny part is that in a livestream soon after, Jungkook said that he was not able to buy this anymore since ARMY is quick to sell it out. However, there's no reason to feel guilty about this because Teazen was able to bounce back from selling off shelves and now works harder on stocking up! Now that this brand is widely known, you can also try their other flavors. Aside from feeling closer to Jungkook, you also get to enjoy kombucha benefits!
6. Minon Amino Moist Face Mask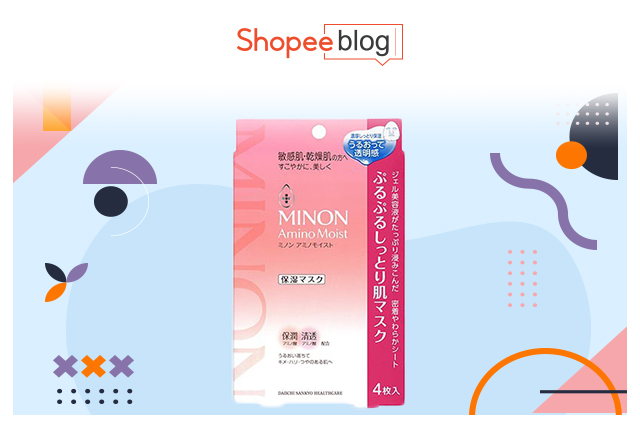 Credit: RYUTAKAO
Koreans, in general, have taken the world by storm with the "glassy skin" trend. Korean skin care is always reliable, and we love when K-Pop idols share their favorite products! Nayeon and Chaeyoung went on VLIVE to share their skincare routine, and the mask they love is the Minon Amino Moist Face Mask. K-Pop groups are popular endorsers for skincare brands, but learning about products K-Pop idols use regularly is the most reliable way to find out if a certain item fits their standards. Nayeon even went so far as to say that this is the best face mask, so you should definitely try it for yourself! 
7. Delixir Accessories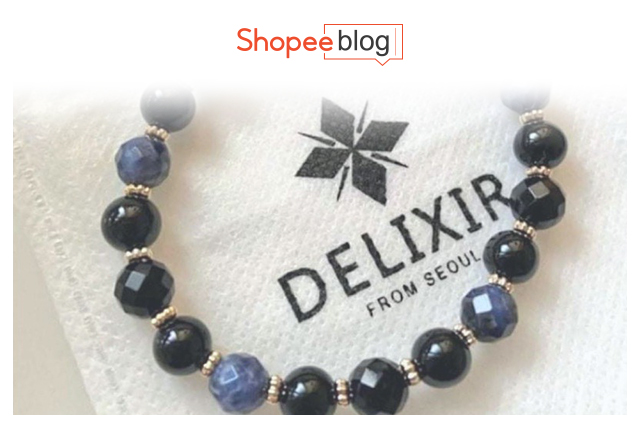 Credit: Koryana Merch.PH
Jungkook from BTS is aware of his influence, and he loves to put it to good use. He is affectionately known as the "sold-out king," and the same goes for these Delixir accessories from Korea! The best part is that Delixir pays it forward by donating to the cause of helping abandoned and sheltered dogs. As soon as ARMY found Jungkook sporting the Delixir bracelet, they caused it to sell out immediately! And again Jungkook wore a whale tail necklace from the brand, and coming at no surprise, ARMY bought this as well. There's nothing more endearing than following a K-Pop idol that supports businesses such as Delixir. When he supports a cause, more often than not, ARMY has got his back. This is one of the K-Pop idol finds that will leave you feeling great! Not only are you matching with Jungkook, but you're also helping Delixir support their cause.
8. CCNMADE Bracelets
Credit: sddkorea.ph
Last but not least on the list, we have CCNMADE's hand-braided bracelets. This comes with a beautiful story! V from BTS wore these bracelets to photoshoots, and as soon as ARMY discovered the brand, they obviously helped to sell out the specific bracelets he used. Similar to the Delixir story, many people fell in love with CCNMADE after finding out that part of their profit goes to helping children and animals with heart diseases. And these days, it isn't just V who is seen wearing these bracelets! CCNMADE should basically be your first pick in choosing products K-Pop idols use. Other BTS members like Suga and J-Hope wear these bracelets, but you can also see YooA from Oh My Girl, Onew from SHINee, and Renjun from NCT sporting CCNMADE accessories! While this brand started in 1993, K-Pop idols definitely helped them rise in popularity recently. Shop these K-Pop idol finds on Shopee Philippines today!
Live Your Life with Products K-Pop Idols Use
Now that you know a few products K-Pop idols use, you should definitely try them for yourself! Whether it be in terms of fashion, accessories, or personal care, there's an intimate feeling that comes with matching your biases. These cannot be replicated with other merch, so use this list of K-Pop idol finds to feel closer to your favorites! The K-Pop industry has a very large influence on the world, but aside from supporting them through their own merchandise, you get to support other businesses by buying these products. Shop products K-Pop idols use on Shopee Philippines today, and live your life like a K-Pop idol!
Comments