Whether you've been to Japan or not, everyone knows this country for its hospitality, anime, and snacks! Once considered prized possessions from the land of the rising sun, you'll no longer have to head overseas to snag their sweet and savory treats. From aesthetically pleasing packaging to snacks with unrivaled flavor profiles, grab some of these best Japanese snacks to get a taste of Japan at home!
Best Japanese Snacks for Savory Bites
Umaibo Sticks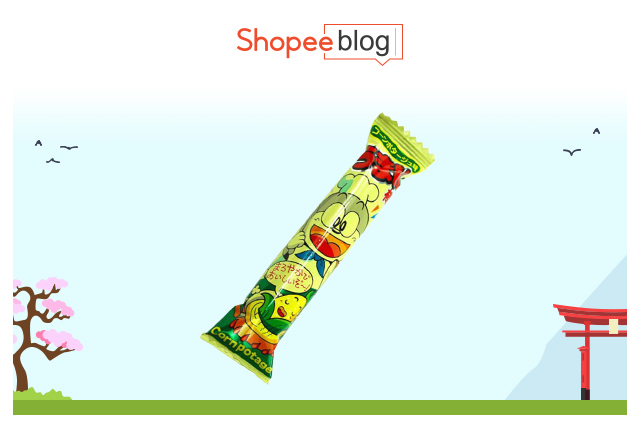 Credit: M&B Japanese Online Shoppe
One of the most common savory bites of Japan is the Umaibo snack! While it gained its popularity amongst kids due to the fun packaging that showcases cartoon characters, this corn snack is a great treat that is also favored by adults! Umaibo sticks are wrapped in individual pieces, but its wide array of flavors will keep you asking for more. From classic flavors like cheese to far-out ones like teriyaki burger and vegetable salad, open your eyes and your taste buds to the world of Umaibo here on Shopee!
Nori Snacks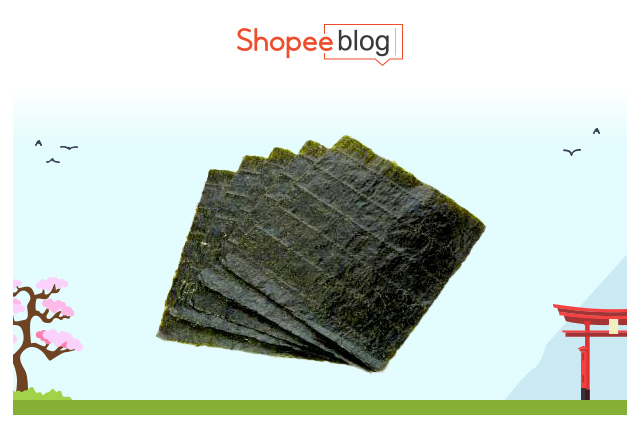 Credit: japanxphilippines
While crispy seaweed is offered by many different Asian countries, the term "nori" comes from Japan. You can find a lot of different nori snacks online here! The classic dried sheets are used for delicious food trends like sushi bake or munched on as is. More than that, there are also a lot of nori chips that you can try out too. Some people might feel hesitant due to the incredulous idea of eating sea algae, but this is one of the most popular Japanese snacks out there. Don't miss out on the salty goodness of nori, which is actually a really healthy snack!
Senbei Rice Crackers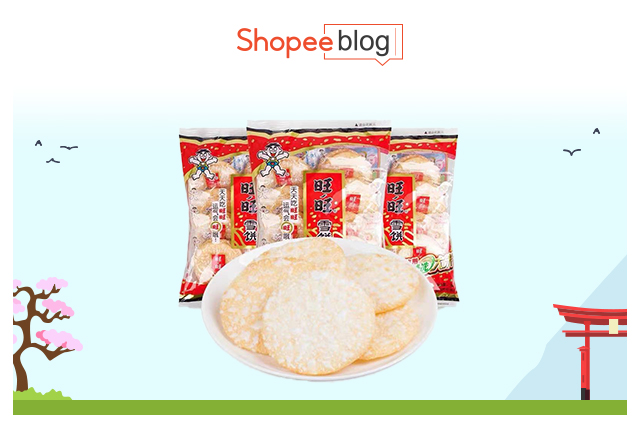 Credit: Excellent Quality Goods Supply
If you want to feel like a Japanese local, you'll need to try senbei! This is a popular rice cracker that actually comes in a lot of different shapes and sizes. Although it's a simple snack, the senbei has been enjoyed for over a hundred years! When you visit Japanese night markets, you are bound to see someone selling hand-grilled senbei. From the comfort of your home, get a taste of Japan with the many types of rice crackers. They come in different flavors like seaweed and black sesame, so make sure to try out as much as you can!
Ichiran Instant Ramen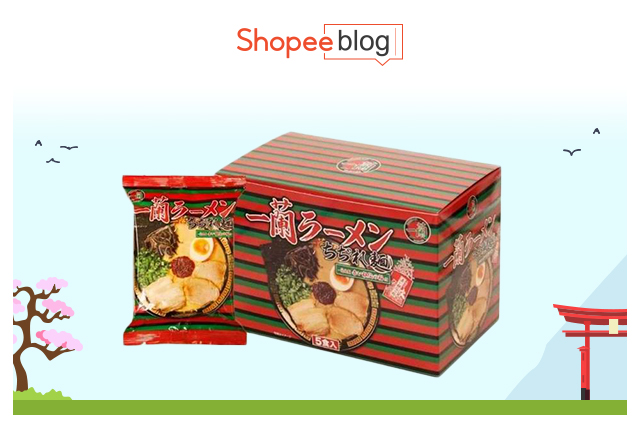 Credit: Buns.Co Tokyo
Did you know that Ichiran in Japan is the first ramen shop to receive a Michelin star? Aside from Japan, this ramen shop is now in Hong Kong, Taiwan, and America as well. It's quite unfortunate that we have yet to see Ichiran open here in the Philippines, but you can get Ichiran instant ramen to give you an idea of its taste! Who knew that you could prepare Michelin star-level food in just a few minutes? The Ichiran instant ramen comes in different sizes. You can choose a big box that offers five servings to share with your family, or you can opt for the single-serving cup version!
Furikake Rice Seasoning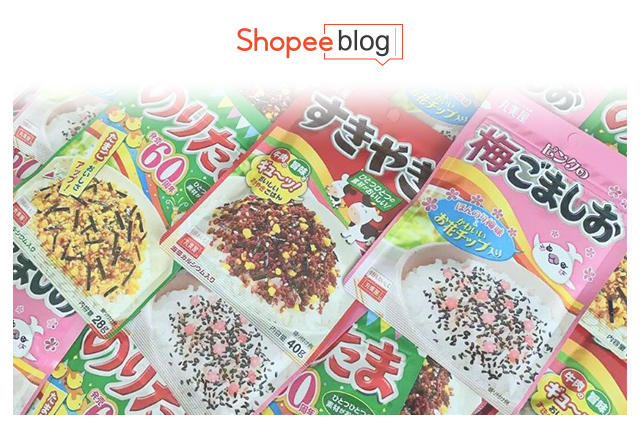 Credit: rendyhr36.ph
Last but not the least in terms of savory bites, we offer you furikake, the classic Japanese rice seasoning! You might be thinking, "how in the world is this considered a snack?" In case you didn't know, furikake is actually the secret ingredient to the popular onigiri or Japanese rice ball! Furikake comes in different flavors to complement the fillings of your onigiri. As long as you have this tasty rice seasoning, fillings won't even be required anymore! You'll still be able to enjoy an empty rice ball with a burst of flavor from the furikake.
Best Japanese Snacks for Sweet Treats
Morinaga Caramel Candy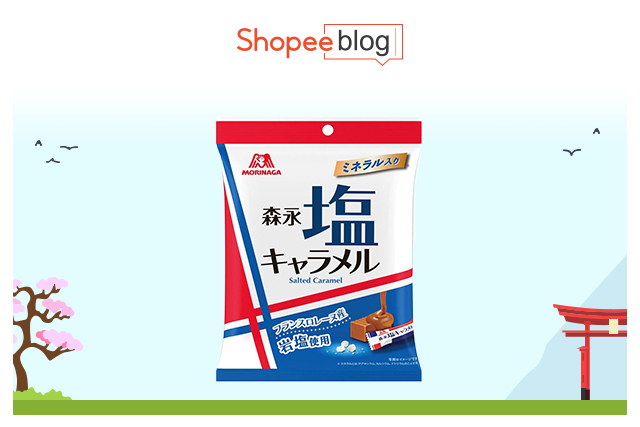 Credit: Hongkong House
As one of the best Japanese snacks to have withstood the test of time, Morinaga's caramel candy is certainly worth a taste! Morinaga has indulged candy lovers with its signature caramel flavor since its introduction in 1913. Their milky, chewy caramel is a classic, but they have salted caramel candy too! With rock salt sourced from France, its salted caramel candy adds a twist to the usual! Morinaga is a brand that's best known for its wide array of delicious snacks, but their different varieties of caramel candy are always top-notch.
Japanese Kit Kat
Credit: Imported Goodies
No best Japanese snacks list would be complete without including Japanese Kit Kat! Despite originating from the United Kingdom, Kit Kat amassed a massive fanbase in Japan because the name sounds like the phrase "kitto, katsu (きっと勝つ)", which translates to "never fail". This catapulted Kit Kat to the top of the Japanese market as pre-examination good luck charms for millions of students. From matcha and cheesecake to wasabi and sake, the sheer variety of unique Kit Kat flavors from Japan available promises something for everyone!
Kracie Popin' Cookin'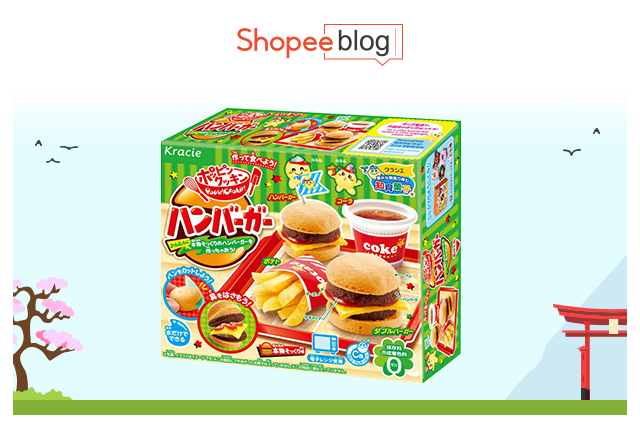 Credit: Wholeganic Market
Contrary to your parents' nagging, you'll have immense fun playing with your food with Kracie Popin' Cookin'. As one of the best innovative Japanese snacks, Kracie Popin' Cookin' has charmed many with its minute details and staggering variety. From sushi to burgers, discover every food type possible! It's a unique experience preparing the food as each packet includes miniature tools like piping bags, cups, and bowls so that you can unleash your inner Gordon Ramsay.
Pocky
Credit: Glico Philippines
If you can't get enough flavored biscuits, you have to try out Pocky (available in the Official Glico Online Store)! These popular Japanese snacks, which debuted in 1966, have achieved global success with their quirky flavors and instantly recognizable packaging. From classic flavors like chocolate, today's Pocky product line includes everything from matcha green tea to sakura, better known as cherry blossoms. Glico has done a remarkable job at making snacking on Pocky so addictive — no one can resist a nibble at these crunchy icing-tipped biscuits!
Royce' Chocolate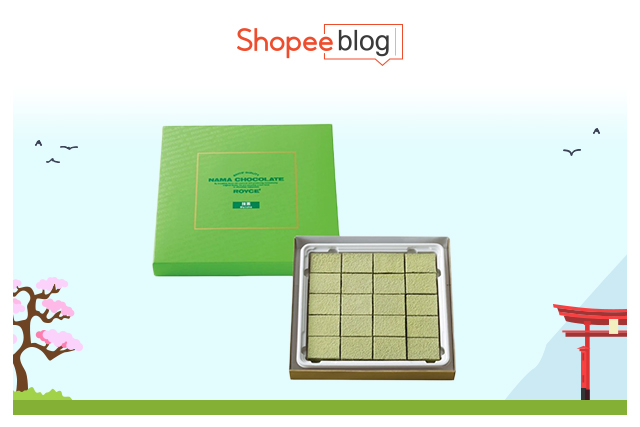 Credit: shanum.food.ph
Royce' chocolate is regarded as one of the best Japanese snacks by chocoholics for its emphasis on cocoa richness! Famous for their Nama Chocolate that boasts the freshest ingredients from Hokkaido, you'll be hard-pressed to find rival brands that match the Royce' decadence. From adding hints of liquor to coating potato chips in chocolate, you'll be spoiled for choice when browsing through their product line! Need recommendations? For white chocolate lovers, check out Royce' Pure Chocolate. Satisfying sweet tooths with their perfect blend of Hokkaido milk and cocoa, Royce' uses mild cocoa amounts so the white chocolate's sweetness isn't overpowered.
Nothing but the Best Japanese Snacks Await You
Spice up your day at home with the best Japanese snacks. It's interesting to see how many different flavor profiles they offer and make everything so delicious! Japan is one of the most innovative countries out there, and the fact that they don't skimp out on tasty treats is great! So when you're missing the Land of the Rising Sun, or if you're itching to go there for the first time, you can shop exciting Japanese snacks online to get you by in the meantime! 
Aside from munching, we know how hard it can be to decide what to eat every day. Make mealtimes a breeze with healthy air fryer recipes or dishes you can make in an oven toaster! Shop your ingredients from the comfort of home with Shopee Mart, our online grocery delivery service!
This article was first published by Shopee Singapore.
Comments