Father's Day is fast approaching! Haven't thought of what to give to the super dad in your life? Give him a hearty meal! Whoever said "the way to a man's heart is through their stomach" wasn't lying. Go big and create a feast for your father and your loved ones. This is a great opportunity for you to show your love and appreciation for the fathers in your life and you can even flex your cooking skills and reveal the hidden chef in you. So go ahead and whip out your best kitchenware and give your dad a meal he'll never forget! Without further ado, here are five easy dinner recipes for your Father's Day food feast:
5 Hearty Easy Dinner Recipes for Your Super Dad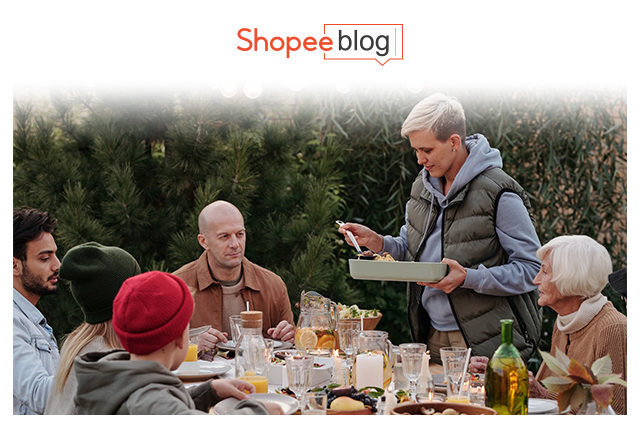 Credit: Askar Abayev / Pexels
It's important to end Father's Day on a good note! So it's best to give it your all with dinner. You can opt for an outdoor Father's Day Food feast and have an outdoor grill to set the mood. You can even put on some music with your bluetooth speaker, if you're really feeling extra. Don't worry, if you're a newbie to the kitchen, we picked out simple easy dinner recipes for your Father's Day food feast! All you have to do now is to buy the ingredients you need. To get the best deals for your Father's Day food ingredients, go check out Shopee Philippines' online grocery store, S-Mart! Now let's get cooking!
Beer Can Chicken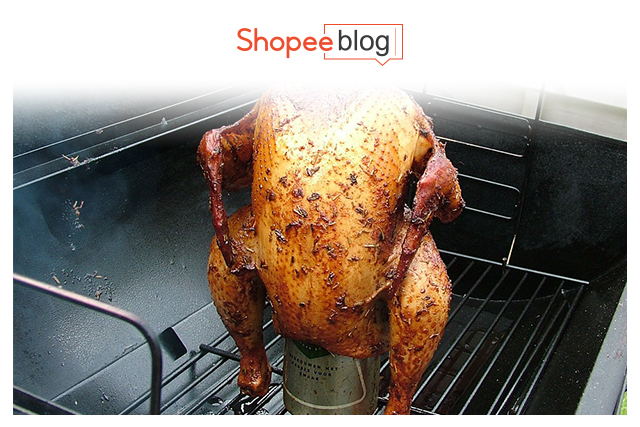 Credit: R3D00D84 / Pixabay
If your dad loves beer and loves chicken, give him the best of both worlds with beer can chicken! This is not your typical take on chicken but it's definitely worth the time and effort. Challenge yourself with this peculiar Father's Day food recipe!
(yields 8 servings)
Ingredients:
Directions:
Prepare your grill for indirect heat.
Melt a half-cup of butter in a skillet. Afterwards, mix in a tablespoon of garlic salt, paprika, salt, and pepper.
Throw out (or drink!) half of the beer. Then add the remaining butter, garlic salt, paprika, salt, and pepper inside the beer can. Place the beer can on a baking sheet. Set the whole chicken on the beer can and insert the beer can into the cavity of the chicken. Baste chicken with the melted and seasoned butter from the second step using a basting brush.
Place the baking sheet with the beer can and the chicken on the grill. Cook over low heat for about 3 hours and then you're good to go!
Ribeye Steak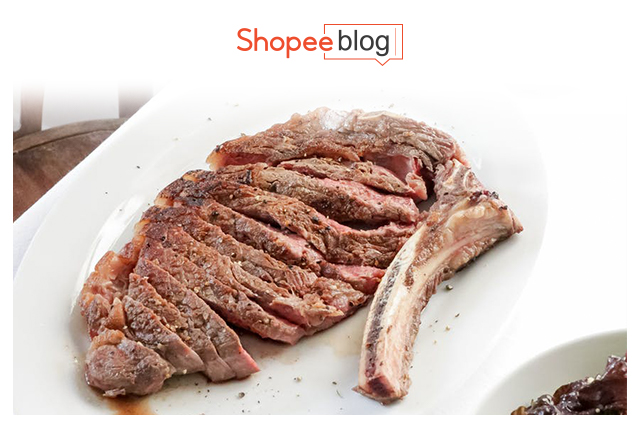 Credit: Geraud pfeiffer / Pexels
Since you're already at your grill, might as well have ribeye steak! No meal is as hearty as ribeye steak and this is a surefire way to impress your father. Go big with this classic Father's Day food!
(yields 1 serving)
Ingredients:
1 bone-in ribeye steak
A pinch of salt and pepper, to taste
1 tablespoon of olive oil
½ cup of butter
1 teaspoon of garlic, minced
Directions:
Take the ribeye steaks out of the fridge 20-30 minutes before beginning and let the stakes rest at room temperature.
Pat the steaks dry and season with salt and pepper.
Apply olive oil over the grill using a silicone brush and heat over medium-high heat for 3-4 minutes.
Place the ribeye steaks on the grill and cook for 1 minute, then rotate it 90 degrees to impress criss cross grill marks. Flip it over then cook the steaks for another minute.
Add minced garlic and butter then baste the steaks by repeatedly pouring the butter mixture over the ribeye steaks. Cook according to preferred doneness (rare, medium, well-done), then let the steaks rest for five minutes before serving.
Lasagna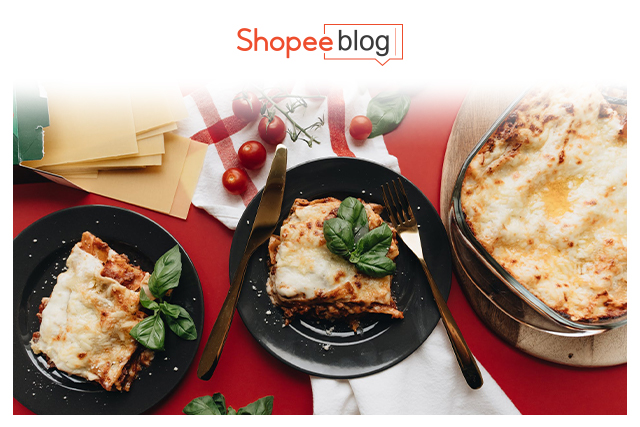 Credit: alleksana / Pexels
If your super dad is more of a pasta person, you can't go wrong with lasagna! If you pull this off, it will surely be the star of the dining table. Nobody can resist lasagna! Let loose with this Father's Day food idea.
(yields 6 servings)
Ingredients:
Directions:
Cook the ground beef in a large skillet and keep stirring up until the beef is brown and crumbling. Afterwards, drain the skillet and stir the beef in pasta sauce.
Spread ⅓ of the meat sauce in a greased baking dish then layer this with three lasagna noodles and half of both the ricotta cheese and mozzarella cheese.
Repeat the second step, creating a second layer and spread the remaining ⅓ of meat sauce over the mozzarella cheese.
Pour ¼ cup of hot water around the inside edge of the baking dish. Cover the baking dish tightly with two layers of aluminum foil.
Bake in the oven at 375° for 45 minutes. Then take off the cover and bake for ten more minutes. Afterwards, let it rest for ten minutes more before serving.
Fried Mushrooms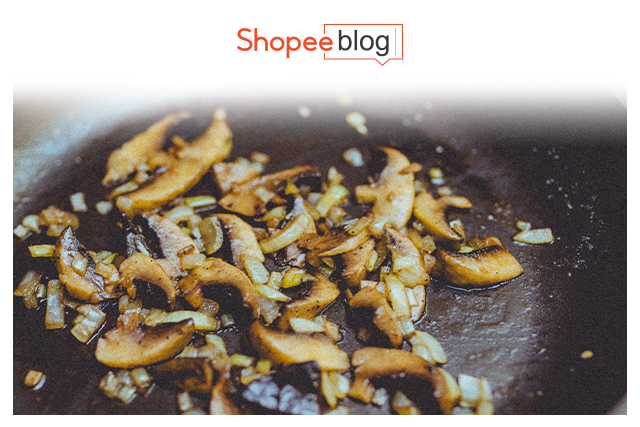 Credit: Pixabay / Pexels
If there are vegetarians attending your Father's Day food feast, it's best to have a vegetarian meal prepared for them. Luckily, this recipe only needs an air fryer, so your grill and your skillet can rest for a while. If you're interested in more air fryer recipes, here are seven healthy air fryer recipes you can do in under twenty minutes. Happy frying!
(yields 2 servings)
Ingredients:
Directions:
Mix spices and herbs with flour according to preference.
Dip the mushrooms oysters in buttermilk, then into the flour and spice blend. Shake off the excess flour then repeat this step once more for a thicker and crispier coating.
Use your air fryer and grease it before setting your oyster mushrooms inside the fryer. Cook until the mushrooms begin to dry out and appear golden, then occasionally apply a little bit of oil with your silicone brush. Let them cool slightly then you can serve your mushrooms!
Fish Tacos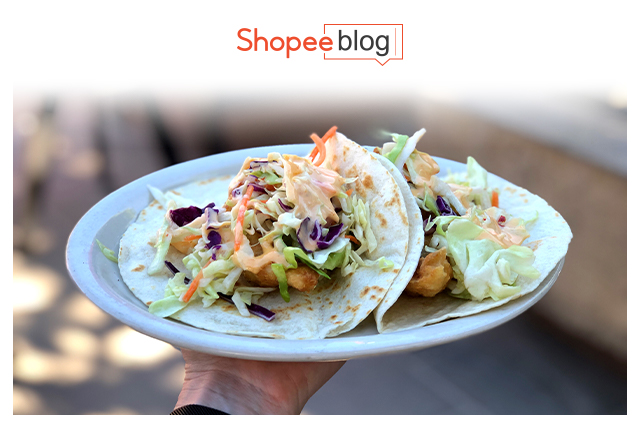 Credit: Sarah Stierch / Flickr
No Father's Day food feast is complete without fish! Fish tacos are really the talk of the town nowadays and it's about time that your dad tried one. You won't regret serving this on Father's Day.
(yields 8 servings)
Ingredients:
Directions:
Mix the green cabbage, red onion, sour cream, lime juice, and salt in a bowl. Then put it in the fridge until it is ready to serve.
In a different bowl, combine the spices altogether. With the mix of spices, season each tilapia fillet on both sides.
Cook a fish fillet for 8 minutes and flip the fillets at the 4-minute mark. Repeat this for the remaining fillets.
Break apart the fillets into tiny pieces with a fork.
Before serving, heat the tortillas in the pan. Afterwards, assemble the tacos with the cabbage slaw and tilapia.
Add garnish with cilantro and lime juice.
Stay Healthy and Full with Father's Day Food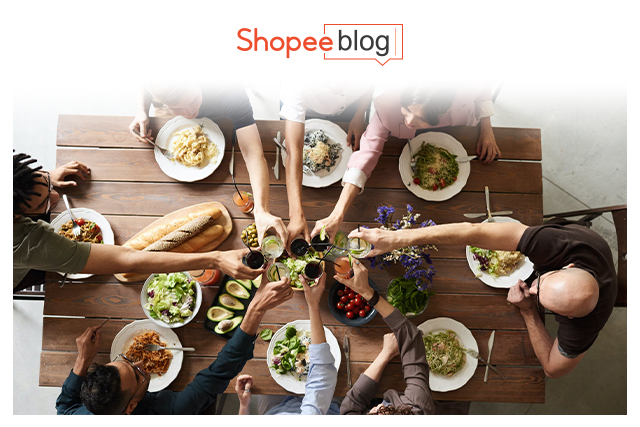 Credit: fauxels / Pexels
We wish you luck on your Father's Day food feast! If you're planning a surprise, read on Father's Day surprise ideas so that your plan goes smoothly and without a hitch. You can also check out this guide to finding the perfect Father's Day gift, so that you aren't empty handed on Father's Day. If you want to throw in some drinks in your Father's Day Food Feast, learn about cocktails for parties and turn up the fun. And don't forget to drink responsibly!
We hope your fathers are full with food and love on Father's Day with these easy dinner recipes. Happy Father's Day to all the dads out there!
Comments