The global pandemic has everyone worried and cautious to go outside, but every cloud has a silver lining. While staying indoors, we have more time to spend with our families. Whether you're a stay-at-home mom or a newly transitioned work-from-home mom, now is the perfect time to come up with fresh experiences for your children! Since playdates are on pause at the moment, you are your kid's play date now. Young kids are active and crazy little balls of energy, so you'll need new activities to keep them entertained! We've listed a few fun home activities with kids that we need you to be a part of!
Fun Home Activities with Kids
1. Group Morning Exercise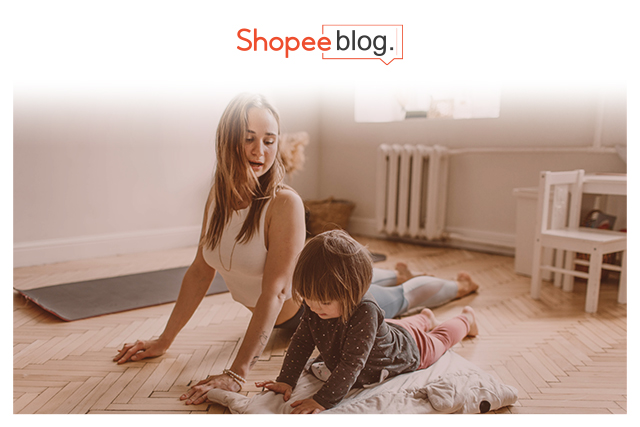 Credit: Valeria Ushakova / Pexels
Since the mommies and the titas of Manila can't do group workouts for now, why don't you start your own daily group session with your kids? Whether it's Zumba or body fat burners, exercising with your kids will keep you entertained enough to ignore the feeling of exhaustion while working out. Even yoga should be fun with your little ones because you're improving their flexibility while keeping them calm at the same time. Make your morning exercise a bonding experience, and let them spend all that energy straight into nap time, so you can take some time to yourself afterwards. 
If you haven't already started a morning routine of exercising, check out these 5 Easy at Home Workouts that will be fun for both you and your kids! Obviously you won't have to correct them too much on form at the moment, but that will make the experience all the more fun. Watch them goof around but also get them into the habit of daily exercise to strengthen their bones and build their muscles!
2. Cook Meals Together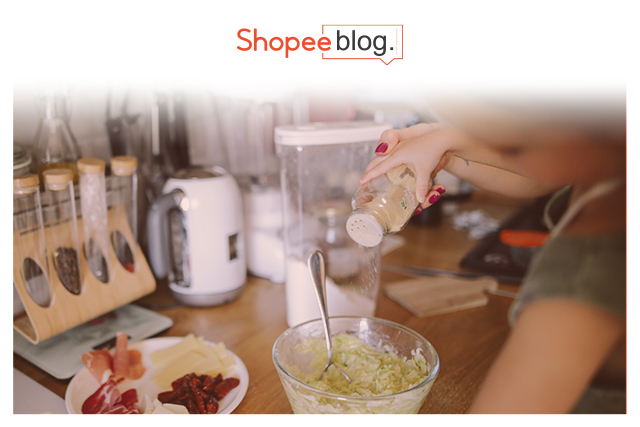 Credit: Daria Obymaha / Pexels
Even if you love cooking, sometimes it can be rather taxing to do it three times a day every day! Call in your little helpers and use the time preparing meals for the family as bonding time. At times like these, you'll want to prepare meals that help boost immunity for the entire family. Let your kids help and watch you in the kitchen, so you can encourage them to eat what they've helped make!
You can find 3 Quick & Easy Recipes To Stay Healthy to introduce your children that healthy meals can be delicious as well! 
3. Discover Their Creativity Through Arts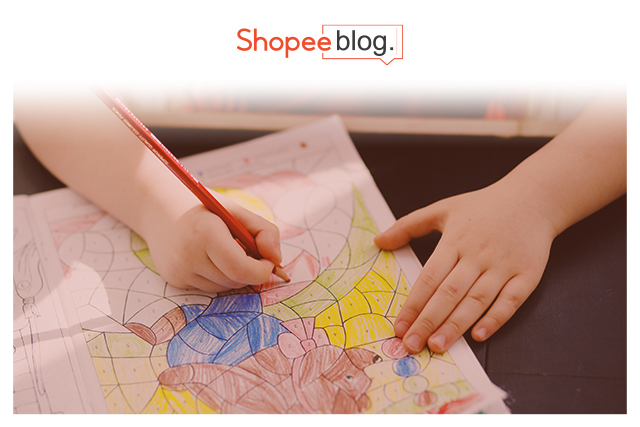 Credit: Natalie / Pexels
Since you're spending most (if not all) of your time at home, now is the perfect time to experiment with the creativity of your children through the arts. Shop non-toxic paint, non-toxic crayons or musical toys and learn about your baby's interests. It's never too early to introduce your kids to creativity! At the same time, you also get to learn about what your child likes and dislikes. This is the perfect opportunity to discover their interests that may turn into a real hobby or talent when they grow up. 
Not only are these fun, but they're meant to keep your kids healthy while being stuck at home too. Being a mother is definitely the most difficult job in the world, but it's also the most rewarding. You need to take care of yourself, but you also have little ones to watch over and help their growth. Whether physically or mentally, these home activities with kids are great for their enrichment. Be sure to check out Shopee Mom's Club to get exclusive discounts on whatever you may need for these activities!
Having fun doesn't always mean being outdoors! Now more than ever, we should be finding alternative ways to have fun indoors. Stay safe always, stay home, and create an enjoyable environment through these home activities with kids.
Comments