Ensuring that our kids are getting the right nutrients is among our biggest responsibilities as parents. Their health is just as important as ours! With a lot of essential nutrients that their body needs, we're taking this time to focus on DHA! DHA, or docosahexaenoic acid, is a type of omega-3 polyunsaturated fatty acid and is your brain's best friend. It's found in food but if that's not enough, you can get DHA supplements too! If you're wondering what are the different benefits of DHA and which DHA supplements are the best, you better keep on reading! As always, it's best to consult with your child's pediatrician first! 
Major Benefits of DHA: Your Brain's Best Friend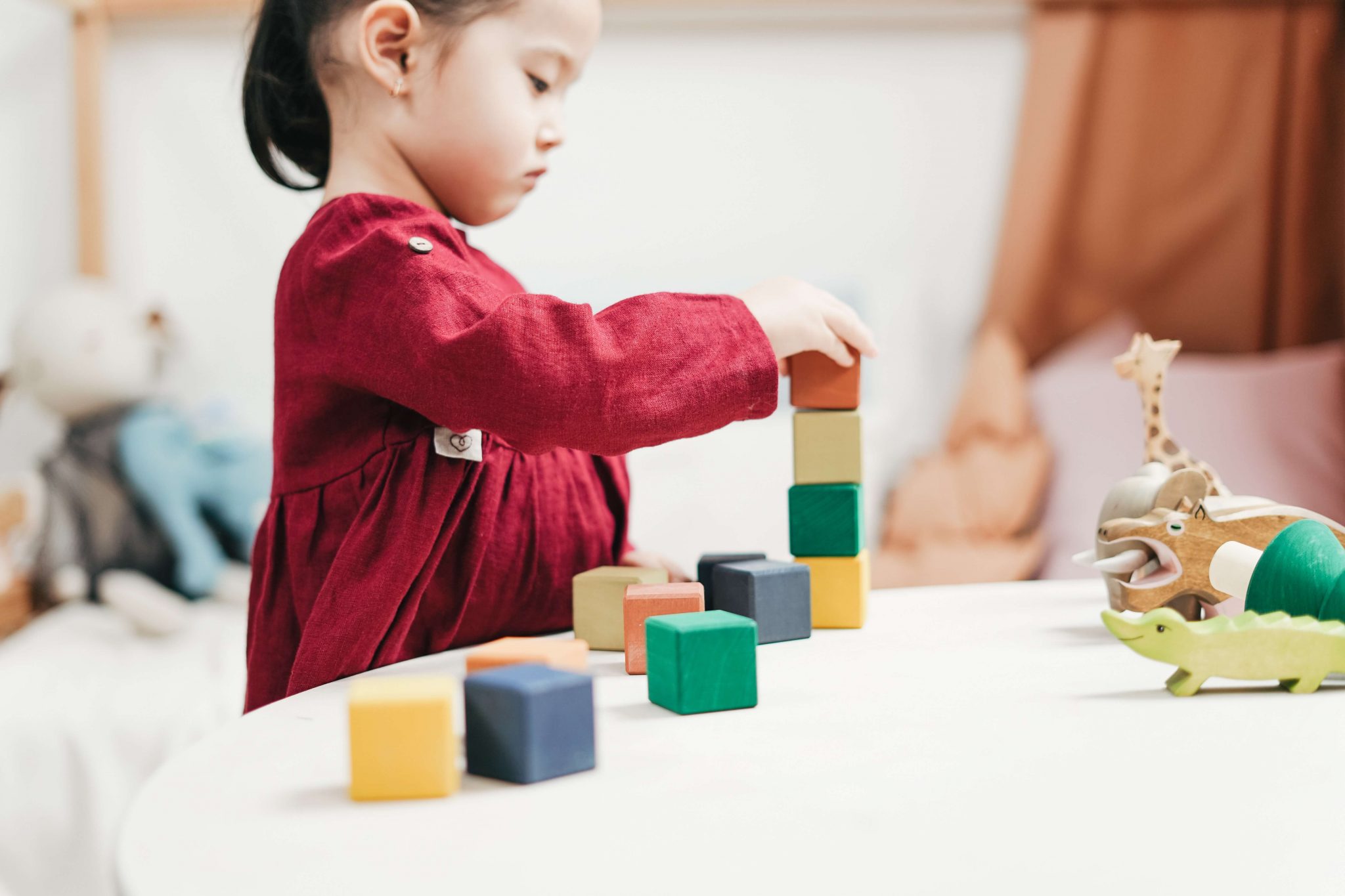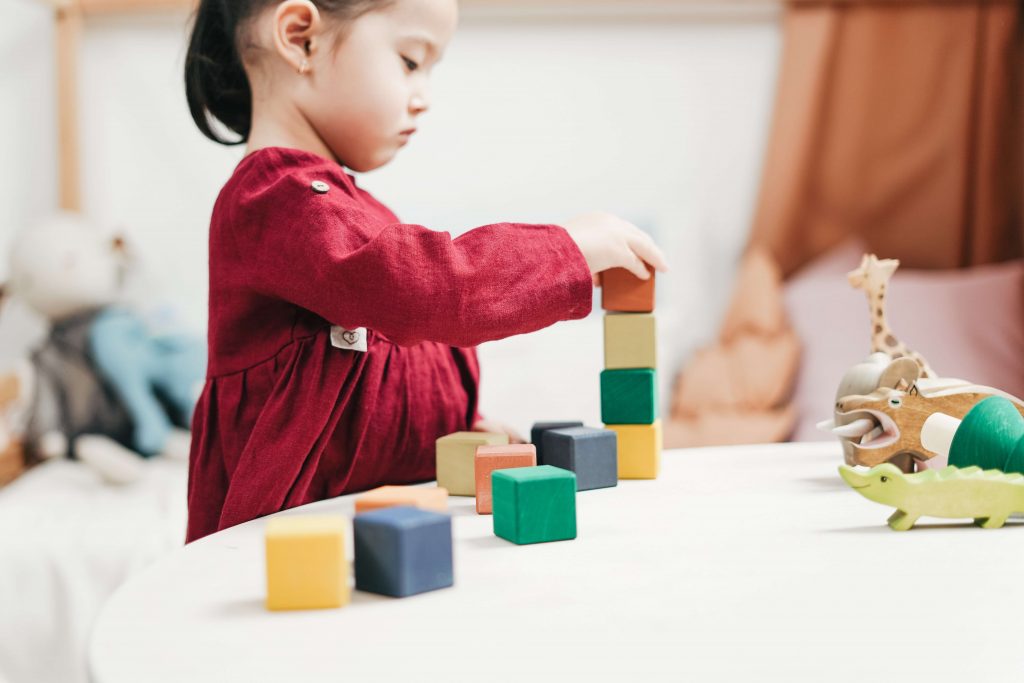 Credit: cottonbro / Pexels
1. Growth and functional development of the brain
DHA is essential for infants because it plays an important role in the growth and functional development of the brain. But even if you're an adult, DHA is still important! It aids in maintaining the normal function of your brain – especially with neurotransmission (sending messages throughout the brain) and neurogenesis (creating pathways for those messages). When DHA is not enough in the body, it can result in a deficiency in learning. 
2. Development of baby's vision
Aside from the benefits of DHA for brain development, it's also a crucial nutrient in developing your little one's optimal visual and cognitive abilities. DHA actually acts as an essential structural component of the retina! Here's to giving your infant a brighter future! 
3. Helps with intelligence and socio-emotional development 
Developing your little angel's intelligence and socio-emotional skills is another benefit of DHA. With proper socio-emotional development, your child can learn to experience, process, understand, manage, and express different emotions properly. This will act as a bridge in connecting with others and forming healthy relationships! 
Why Scott's DHA Gummies?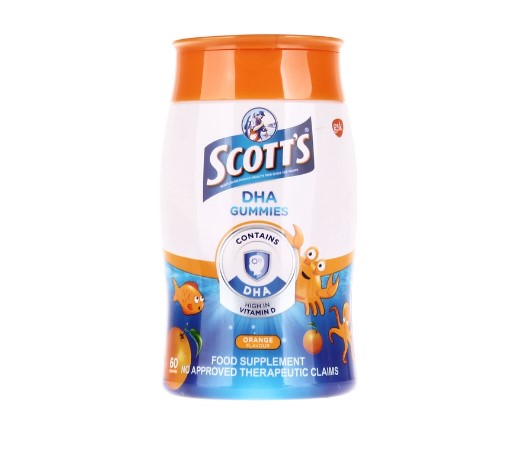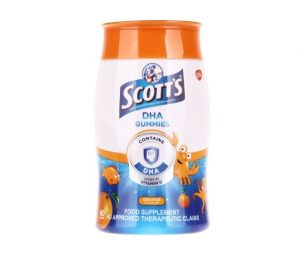 With the need for DHA for brain development, it's no surprise that there are a lot of different DHA supplements on the market. If you're looking for one of the best DHA supplements, look no further because Scott's is here to save the day! There are a handful of DHA supplement benefits that you should look out for and Scott's DHA gummies check all the boxes. Read on to discover some of Scott's DHA gummies benefits below! 
1. Rich in DHA Omega 3
Scott's DHA gummies are jam-packed with DHA Omega 3. This is an important ingredient found in Scott's gummies as it helps support your kid's brain development and vision! Brain development is high on the list of the benefits of DHA and these Scott's gummies won't disappoint. You'll find Scott's DHA gummies reviews of parents raving about this product after adding it as an essential supplement for their kids. 
2. Contains High Vitamin D
On top of being rich in DHA Omega 3, the Scott's DHA gummies have high vitamin D too! This nutrient helps in the body's absorption of calcium and phosphorus which aids in normal growth and bone development in kids. It also helps boost one's immune system so the body can fight off diseases – which is very crucial nowadays! 
3. Delicious and Fun to Eat
With all the DHA supplement benefits that the Scott's DHA gummies come with, the cherry on top is its delicious flavors! Available in delectable strawberry and orange flavors, gone are the days of you having to convince your kid to take this supplement. Plus, who doesn't love gummies? Its animal shape will surely be enticing to your little one so fingers crossed that they'll love it! If you're constantly on the go, it's best to buy these in packs of six so you can bring them wherever your family goes. 
Shop for Scott's DHA Gummies on Shopee Philippines Today! 
Scott's DHA gummies are easily one of the best DHA supplements out there. With all the Scott's DHA gummies benefits, rest assured that it can help give your kid the nutrients they need! Top it off with the fact that Scott's DHA gummies prices won't drill a hole in your wallet. Given how reasonable Scott's DHA gummies prices are, there's nothing else to think twice about! Seeing all the Scott's DHA gummies reviews that mostly consist of high praise and five stars, it's time for you to test it out! 
For more parenting tips and tricks, sign up to be a member of Mom's Club today. You can also enjoy exclusive vouchers, prices, and membership perks when you become a member of Mom's Club!
MAHALAGANG PAALALA: ANG SCOTT'S AY HINDI GAMOT AT HINDI DAPAT GAMITING PANGGAMOT SA ANUMANG URI NG SAKIT.
Comments