The Friends Reunion has finally graced our screens! Surely, it has either driven you to rewatch the entire ten seasons of this widely popular TV show or it made you tear up a bit as you reminisced as the cast and crew did. Either way, what's a better way to tie this amazing experience all together than treating yourself to some Friends merchandise? From everyday items you can use to pieces you can decorate your house with, we've rounded up a wide variety of Friends merchandise that you should definitely check out. One thing's for sure: Shopee's there for you! 
Get Ready to Say "Oh. My. God." With These Friends Merchandise
Number Your Mugs Like Monica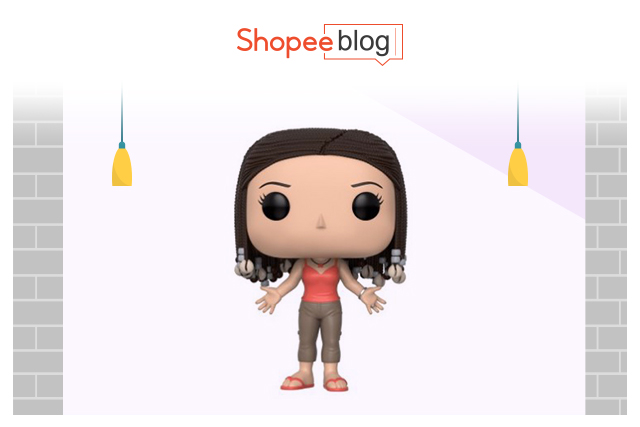 Probably the number one Friends merchandise out there – a Friends mug! Regardless of whether or not you have a ton of mugs in your kitchen cupboards, you can always make room for a Friends mug. Lucky for you, you can find a broad variety of Friends mugs! Whether you're looking for one with the iconic lyrics "I'll be there for you" written across it, a drawing or picture of the cast, catchphrases from your favorite Friends character, or even a Central Perk mug – you can find it all on Shopee! Fair warning: you may or may not find yourself buying more than one because these mugs are just a must-have. Fret not, when you feel like you can't keep track of all your mugs, unleash the Monica in you and number them! 
It doesn't stop there! If you've been feeling like your refrigerator is looking a bit bare, why not decorate it with some Friends magnets? Sure, you won't have to worry about Chandler rearranging it and it will definitely make your refrigerator more eye-catching! You can easily arrange these magnets in any way that you want. Aside from being the queen of organizing and keeping everything spick and span, Monica sure does have a great eye for interior design. Get your hands on the extremely iconic Monica door frame to hang up in your room, even if you don't have purple walls. Nothing screams "Friends" more than this piece of memorabilia! For a Friends merchandise of Monica herself, buy a Monica Geller Funko pop too! 
Spruce Up Your Outfits Like Rachel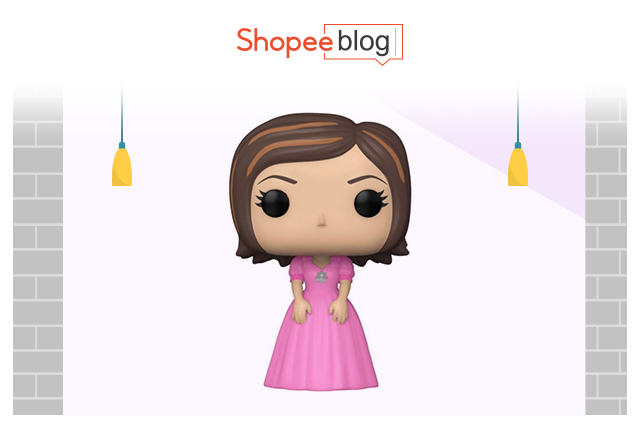 Seeking independence, chasing after her dreams, getting off the plane – that's just a couple of things that we love about Rachel. Don't forget about her sense of fashion! Rachel has been a great force of influence in the fashion world – from her hairstyles to her outfits, who wouldn't want to follow in her footsteps? With that being said, make sure to check out these Friends shirts that we could definitely see Rachel wearing! Go for the minimal yet chic route with a simple "Friends" text printed out in front. You can even find a few Rachel shirts that were inspired by shirts she actually wore in some episodes! Complete the look with a Friends tote bag! If you haven't given tote bags a chance, it's about time that you do – especially if it has a Friends-related design on it. Get your hands on collectibles too like a Rachel Green Funko Pop, either Rachel in her 80s outfit, waitress uniform or her show-stopping bridesmaid dress! 
Express Your Creativity Like Phoebe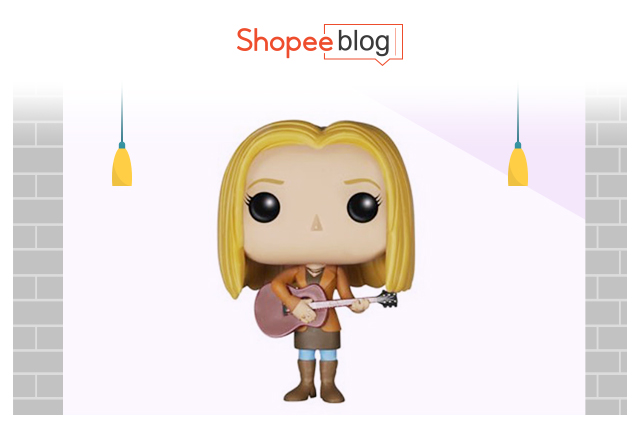 Phoebe is a great role model when it comes to being unapologetically yourself. It's about time that you express yourself in any way that you want, especially creatively! What's a better way to do that than with Friends stickers? Use it to decorate your journal, laptop, or just about any surface that needs help with some decor! Aside from her unique personality, Phoebe's fashion is definitely one that will stand out too! Embrace the inner Phoebe in you with these eye-catching Friends TV necklaces on Shopee. 
If you're a full-on Phoebe that has a bag full of items (random items, may we add), you definitely need a keychain to make sure that your keys won't go missing! Check out the Friends keychains on Shopee that you will definitely fall in love with. You'll never leave your keys at home ever again because this Friends merchandise is too precious! Buy a Phoebe Buffay Funko Pop too while you're at it! You can find Phoebe dressed in her Supergirl outfit, Smelly Cat music video wardrobe, or even one of her holding a guitar.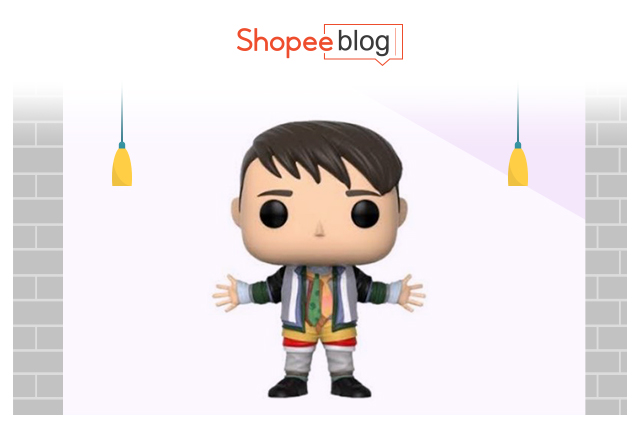 No one does friendship as great as Joey. With his undying loyalty and love for his friends, the same can be said when it comes to his relationship with food. In the wise words of Joey Tribbiani, "Joey doesn't share food!" Don't let your friends steal your food by wearing a shirt with those words written on it. That will surely send the message across! More options coming your way with other Joey Tribbiani shirts! What's entailed in a Joey Tribbiani shirt, you may ask? Well, it's a shirt with all the catchphrases that Joey is known too well for. From his iconic "How you doin?" pick-up line to his definition of a "Moo point", these shirts are a definite must-have. Complete your collection with a Joey Tribbiani Funko Pop collectible! Get a Funko Pop of Joey in his memorable cowboy outfit, wearing all of Chandler's clothes, or one of him holding his precious duck. 
Be Sarcastic and Funny Like Chandler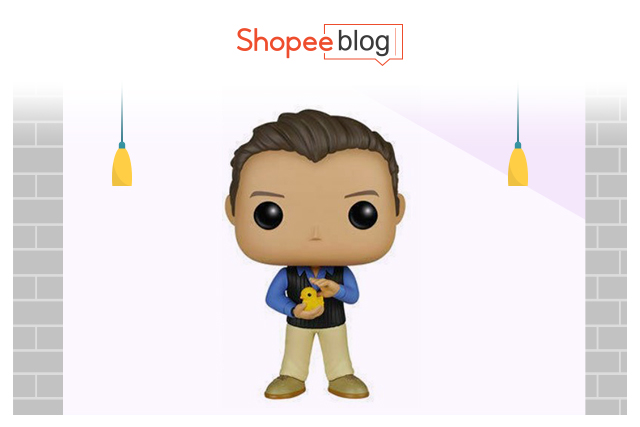 Let's admit it, we all need a Chandler in our lives. A little sarcasm and a truckload of jokes never hurt anyone especially if these are Chandler's jokes. Take a look at these Chandler shirts that will make you laugh your socks off thanks to his unforgettable catchphrases and hilarious lines written on them! Just like all the other Friends characters, you can also find Chandler Funko Pop for sale. Buy a Funko Pop of Chandler in his hilarious Halloween bunny costume, 80s hair, or him holding his chick that will go perfectly well with the Funko Pop of Joey and his duck!  
Aside from his sense of humor, we should definitely give credit to Joey and Chandler's apartment decor too. Yes, what you're thinking of is correct! The iconic art piece hung on their apartment is one that you should definitely get your hands on. And since luck is on your side, you can find this memorabilia on Shopee! You can also find a ton of other Friends posters to choose from too. The more options, the better! Hang these up on your walls and it will surely put a smile on your face. For more decor that you can add, make sure to buy the widely popular Friends Central Perk lego set! You'll surely love putting it together and seeing it on display!  
Treasure Your Naps Like Ross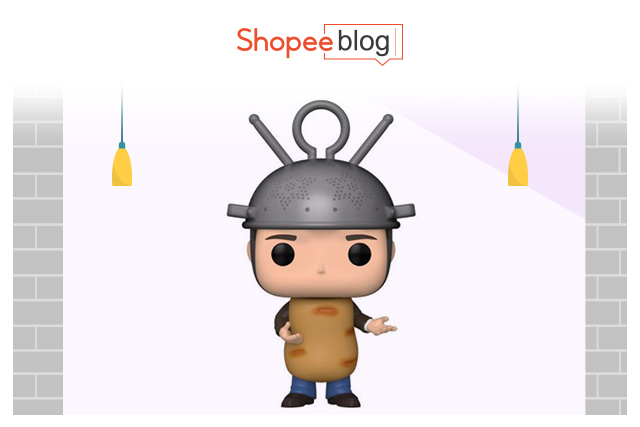 Surely you remember the episode where Joey and Ross enjoyed taking naps together. You are not alone if it made you feel like taking a nap too! To make your naps even better, we've got the perfect Friends Merchandise for you – a Friends pillow and blanket! You can find Friends pillows for sale with iconic lines written on them. After all, who wouldn't want the words "We were on a break!" written on their pillow or spread across their blanket?
In addition to Ross Friends merchandise – the friend who never gave up on love, you can find a Ross Geller Funko Pop too! In need of more? Buy Ross shirts with his one-word catchphrases written on it like "Pivot" and "Unagi" as well!
Pivot Your Way Towards These Friends Merchandise
Could you be more excited about buying Friends merchandise? Well, don't worry. We're not going to stop you! Indulge yourself in the broad collection of Friends merchandise for sale on Shopee that are waiting for you as if you were their lobster. While you're binging Friends again, complete the experience with these ichiban Japanese snacks that you'll love as much as Joey's lipstick commercial. Make sure to also check out these 18 Creative Hacks For A Pinterest Kitchen that Monica would surely approve of! 
Comments