Your dad's special day is just right around the corner, and what better way to celebrate Father's Day than through organizing and preparing special and thoughtful Father's Day surprise ideas? No matter big or small, grand or intimate, your dad will surely appreciate all of the surprises you have for him on Father's Day!
Show the Best Love to Your Dad on Father's Day
With all of the sacrifices and hard work your dad has done for you all throughout your life, it is important to show your love back to him not just on Father's Day, but every day of his life. If you want to say "I love you" to your dad through your own love language, we recommend a few Father's Day surprise ideas that you can do to make the best dad ever have the best day ever.
Start Your Dad's Morning Right with a Special Breakfast in Bed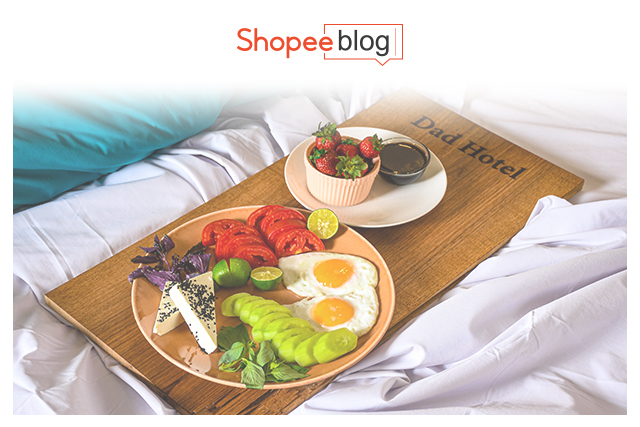 Credit: Dad hotel / Unsplash
Your series of Father's Day surprise ideas can commence as early as when your dad wakes up in the morning! Treat your dad to a breakfast-in-bed spread where he can enjoy his favorite meals and breakfast treats the moment he gets up. They say that the way to a man's heart is through his stomach. Your dad will surely appreciate this thoughtful gesture!
Get your hands on breakfast trays on Shopee Philippines so that you can serve your dad's breakfast in bed the best and most presentable way. Save up on different exclusive deals and offers when you shop online today! Also, check out Easy Breakfast Recipes if you need ideas this Father's Day! 
Surprise Your Dad with an Exclusive One-Time In-House Barbershop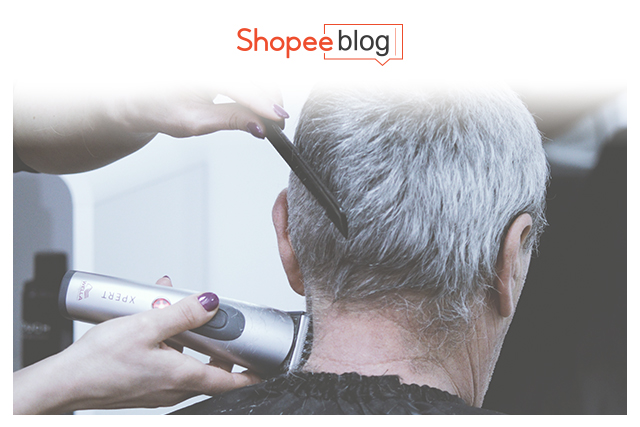 Credit: Em M. / Unsplash
After his hearty breakfast, you can pamper your pops by giving him a special haircut at home so that he will look fresh, clean, and dapper all day long. Nothing beats that cool, lightheaded, and refreshing feeling after a good haircut. Before you get started, make sure to research and watch different online videos and tutorials on how to give a good haircut. You can get haircutting tools on Shopee Philippines to achieve the in-house barbershop experience for your dad!
Create Unique and Personalized Redeemable Vouchers or Coupons Exclusive for the Best Dad Ever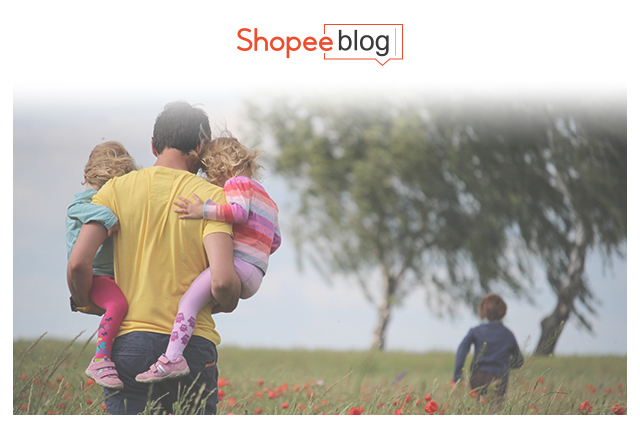 Credit: Juliane Liebermann / Unsplash
Another surprise idea you can give to your dad this Father's Day is personalized redeemable vouchers and coupons that can only be claimed by your one and only dad! These Father's Day coupons can include the following:
One (1) full body massage
One (1) full day of just saying "Yes!"
Accomplish one (1) house chore of dad's choice
These different coupons are a cute way of spoiling your dad with different acts of service that can make him feel extra special, any time of the year. You know your father more than we do, so you can add more unique coupon ideas that he will appreciate. You can get different paper supplies such as cardstock paper, and colored pens and markers to decorate your coupons. Give the love your dad deserves all year long with these creative and unique vouchers and coupons!
Plan a Special Getaway Out of the City with Your Pops
Credit: Kelly Sikkema / Unsplash
On his special day, break the routine of the hustle and bustle of everyday city life by taking your dad on a surprise special weekend getaway out of the city. You can either go on a day trip by hiking and trekking different mountains on your favorite local destinations in the Philippines, such as Mt. Daraitan in Tanay, Rizal, or Mt. Balagbag in Rodriguez, Rizal with your family. If you're also feeling more adventurous, you can opt to go out of town for Father's Day weekend to go camping or stargazing, and create a million amazing memories with your dad!
You can get different camping and hiking equipment and clothes on Shopee Philippines so that you and your dad are geared up and ready to face and brave your next family adventure!  
Touch Your Dad's Heart with a Sincere and Heartfelt Handwritten Letter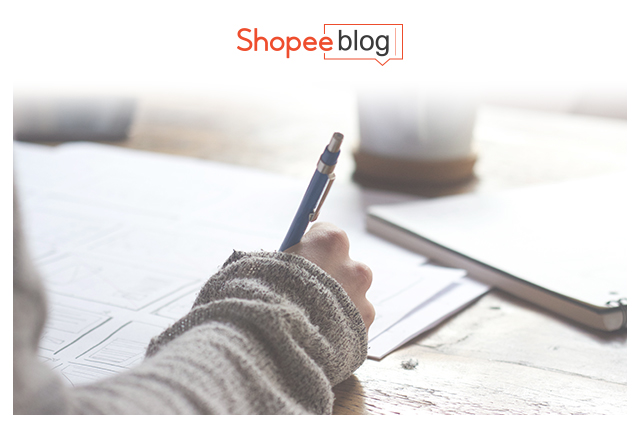 Credit: Green Chameleon / Unsplash
Nothing beats a sincere and heartfelt handwritten letter to your dad. This is one of the easiest Father's Day surprise ideas to make, but also the most meaningful. Get to write a message to your dad showing your appreciation and gratitude for all that has been. Write to your heart's content through good quality envelopes and letters available on Shopee Philippines!
Get Creative and Construct a Memory-Filled Scrapbook for Your Father to Reminisce
Credit: Estée Janssens / Unsplash
One of the most creative and crafty Father's Day surprise ideas you can do is to make a scrapbook filled with different pictures from your dad's life. This can let him take a trip down memory lane and see all of the wonderful memories that have been. This can even be a joint gift, let the rest of your family write sweet dedications to him too! Not only is this scrapbook filled with a bunch of good memories but it is also handmade and made with your love, which your dad will surely appreciate. Stock up on scrapbooking supplies and essentials on Shopee Philippines today, so you can give your dad the best Father's Day surprise ever!
Treat the King in Your Life to a Special Dinner Feast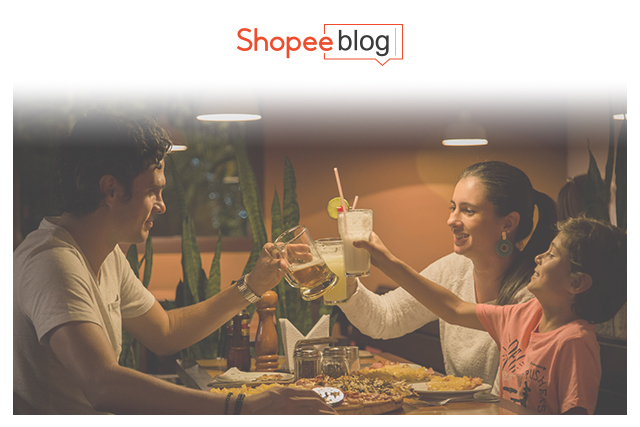 Credit: Pablo Merchán Montes / Unsplash
One of the best Father's Day surprise ideas you can plan and organize is a special dinner feast at home, where you can cook your dad all of his favorite meals and dishes. Even if you do not have a background in the kitchen, you can always refer to different easy recipes online on the best dishes and desserts you can make on your own. Make sure to also set up the dining table with beautiful dinnerware so that Father's Day dinner feels a little bit extra special!
Spend Father's Day at Home with a Family Board Game or Card Game Night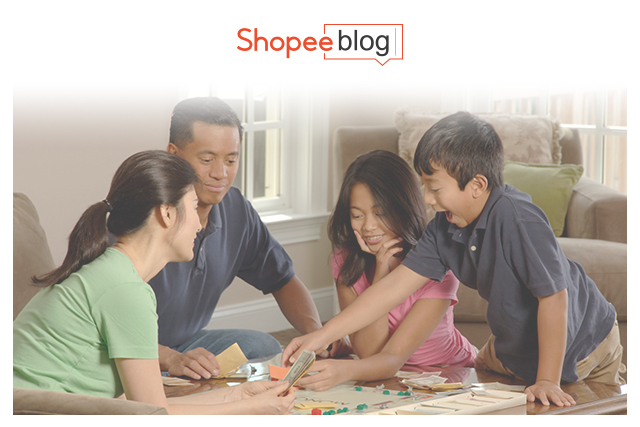 Credit: National Cancer Institute / Unsplash
One bonding activity that you can do with your family is a night filled with board games and card games. Not only is it a fun and wholesome family activity that you can do indoors hassle-free, but it can also let you create amazing memories with your entire family. Board games and card games can unleash your competitive spirit, so why not spend Father's Day playing some indoor games? Shop board games and card games on Shopee Philippines today to make your dad's day extra special!
Stay In and Go on A Movie Marathon with Your Family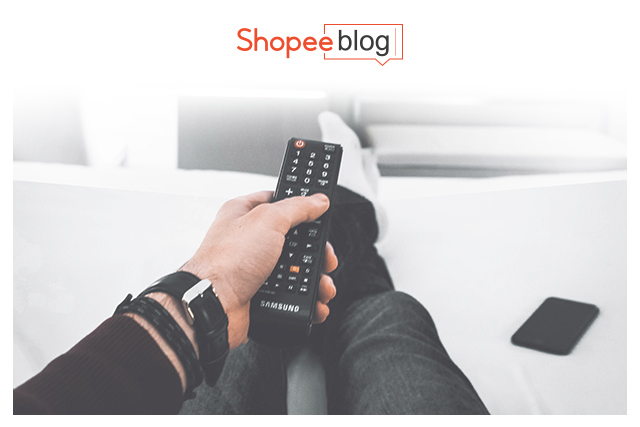 Credit: Clément M. / Unsplash
After a long day, another surprise idea you can do for your dad is to host a marathon of those movies your family has been longing to watch! We don't always have the time to binge, but taking time off on Father's Day to help your dad wind down is a thoughtful and grand gesture in itself. A movie marathon is a good bonding activity as you can create memories and inside jokes with your family on the movies you watch. 
Some movie recommendations we highly suggest that are perfect for Father's Day include The Pursuit of Happyness, the Taken trilogy, or the Train to Busan duology. Also, if you haven't seen The Mitchells vs. The Machines on Netflix, this would be the perfect time to do so! Without giving away any spoilers, let's just say it's perfect for Father's Day. Happy watching!
End the Day Right by Pampering Your Dad with a Home Service Self-Care Day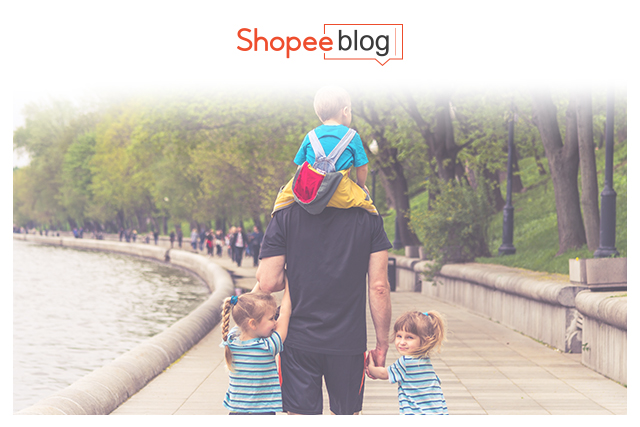 Credit: Vitolda Klein / Unsplash
Once your dad thinks that all of the Father's Day surprise ideas you prepared for him are done, why not consider showing your love and appreciation to him with the last surprise of the day? You can achieve this through your own home service self-care day exclusive for your dad as the one and only special customer! 
Treat your dad to his own spa experience at home, complete with a full-body massage! You can use a massage gun to easily relieve your dad's body and back pain. Lastly, you can end his day with a relaxing and moisturizing facial treatment so that he will sleep happy and peacefully! Stock up on face masks on Shopee Philippines to give your dad a spa-like experience, and score amazing deals and discounts exclusive for you when you shop online.
Surprise Your Dad this Father's Day
No matter big or small, your dad will surely appreciate any gesture you show him on his special day! Treat the king in your life with these different Father's Day surprise ideas so you can show your love to him all the days of his life. Regardless of what your own love language is, you will surely be able to show your gratitude and appreciation for the best dad ever through these different surprises. 
Also, check out the Perfect Father's Day Gifts to give your dad on his special day if you need some last-minute gift ideas. Happy Father's Day to the supermen of our life!
Comments