It's never too late to ride the wave of cooking with an air fryer! With our deep love for fried food, a kitchen appliance that lets us fry dishes in the healthiest way possible is truly worth the hype. So if you're on the hunt for the best air fryers in the Philippines, we've got you covered. You won't have to shuffle through a long list of options as we've narrowed it down based on your needs! Take a look at the best air fryers below and check them out on Shopee Philippines.
Why Should You Buy An Air Fryer?
As a home appliance that could take up a significant amount of kitchen space and may come at a fairly high price, it's totally understandable to mull over your decision on getting an air fryer. Let's help you make an informed decision with the important benefits of air fryers below!
1. Uses up to 90% less oil
While you would still need to spray oil on a few dishes when you cook them in an air fryer, it would still be substantially less than what you would put when using pans. This helps you make healthier meals with up to 90% less fat!
2. Easy to use 
A remark that never goes missing in air fryer reviews is that it makes cooking incredibly convenient. With air fryers, you can say goodbye to the constant flipping and stirring while cooking. You would only need to put your ingredients in, tap a few buttons, and wait for it to cook!
3. Versatile 
Contrary to popular belief, air fryers are more than just a healthier alternative to deep-frying. The best air fryers in the Philippines have introduced different settings and even recipe books that will let you bake, reheat, roast, and more.
4. Smokeless
Do you hate the excessive smoke and odor when cooking? Most air fryers produce little to no smoke, which is a plus if you don't have much ventilation in the kitchen!
Best Air Fryers In The Philippines To Add In Your Kitchen
1. Smart Air Fryer: Xiaomi Mi 3.5L Air Fryer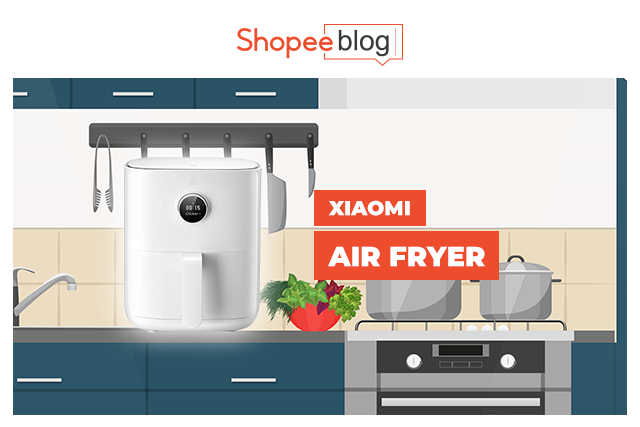 For the smart home appliance fanatics, try not to gush over the Xiaomi Mi Smart Air Fryer! If you have smart home devices, you can control this air fryer through Google Assistant and Amazon Alexa. It also has intelligent temperature and pre-set timers that make cooking all the more convenient. Together with its minimalist design that fits most kitchen aesthetics, this Xiaomi air fryer is one of the air fryers in the Philippines that are worth your attention.
2. Budget-Friendly: Kaisa Villa 5.5L Air Fryer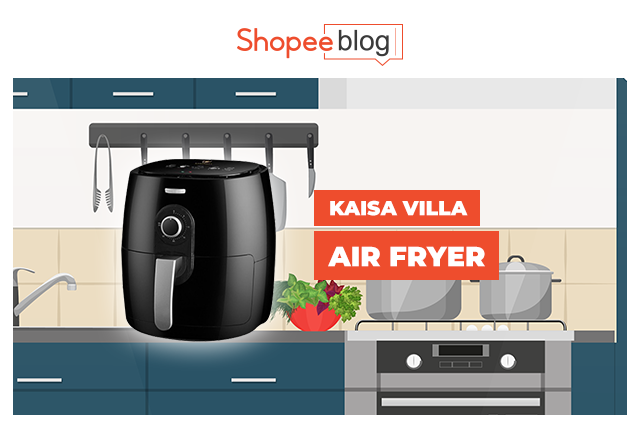 Looking for air fryers at low prices in the Philippines? The Kaisa Villa 5.5L Air Fryer is our top budget-friendly choice for you! This air fryer features a non-stick pan, high-speed heating, and smart overheating protection. A 5.5L air fryer with good reviews at this price point is not a common find, so this is a guaranteed win for your wallet!
3. Space Saving: Kyowa 3.2L Air Fryer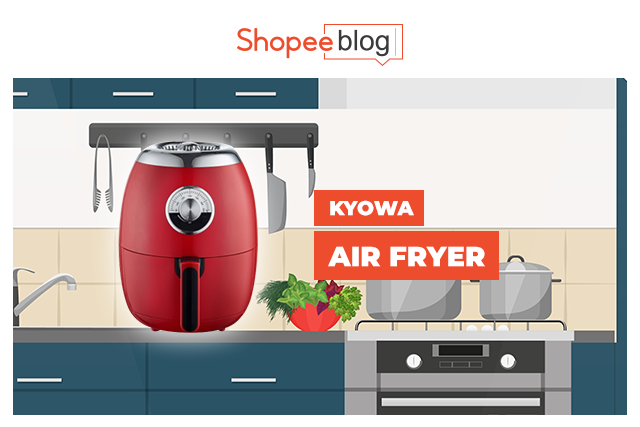 If you don't have a lot of space left in your kitchen countertops, worry not. This Kyowa Air Fryer boasts a 3.2L capacity in its compact build! Three-liter air fryers are regarded as the ideal size for regular air frying, as the basket provides enough space for 2-3 servings of fried food. Plus, Kyowa is one of the best air fryer brands for its line of value-for-money models.
4. Small Capacity: American Heritage 2L Air Fryer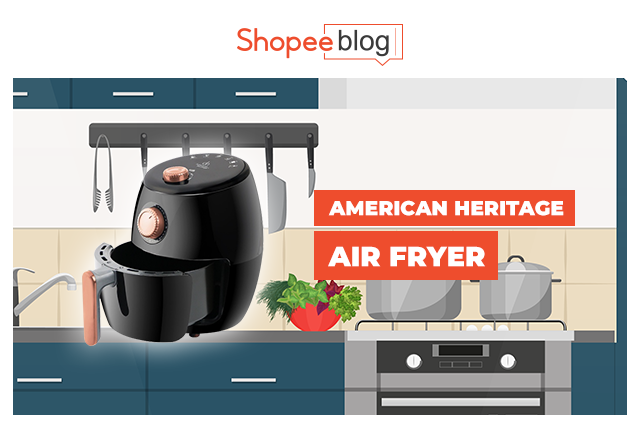 While air fryers belong in the kitchen, wouldn't it be great to have a personal air fryer in your room to cook your fried-food faves in single servings? The best air fryer in the Philippines for that bright idea is the American Heritage 2L Air Fryer! This small air fryer has all the features needed for a perfect fry, such as temperature control, a non-stick basket, and smokeless vents.
5. Large Capacity: OOKAS 15L Air Fryer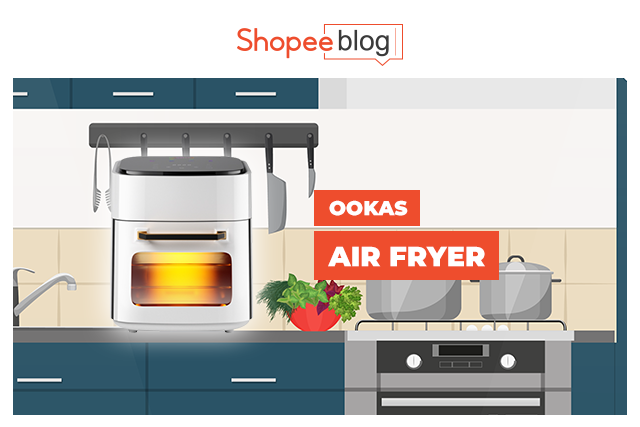 Prepare for a big family feast with OOKAS Air Fryer! With a whopping 15-liter capacity, you can cook more than six portions of a dish or multiple dishes at once. You can even bake an 8-inch pizza in it! Even with its large capacity, its 360° hot air convection ensures that your food will cook evenly. 
6. Unique Build: PerySmith Dual Speed 8.5L Air Fryer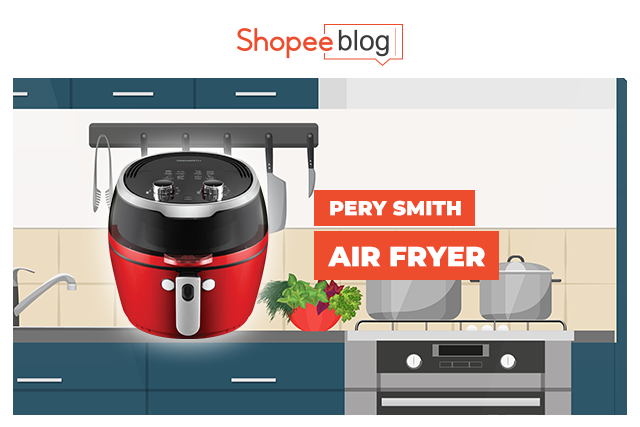 Instead of the usual pull-out basket in the front, the PerySmith Dual Speed Air Fryer has a flip-top opening. This makes the air fryer more compact even with an 8.5-liter capacity. It also features a dual-speed convection system which fries food approximately 30% faster than usual! On top of these, the PerySmith Air Fryer also has a detachable automatic stirring paddle inside the basket in case you're cooking something that needs to be continuously stirred.
7. Hand-Held: Russell Hobbs 5L Air Fryer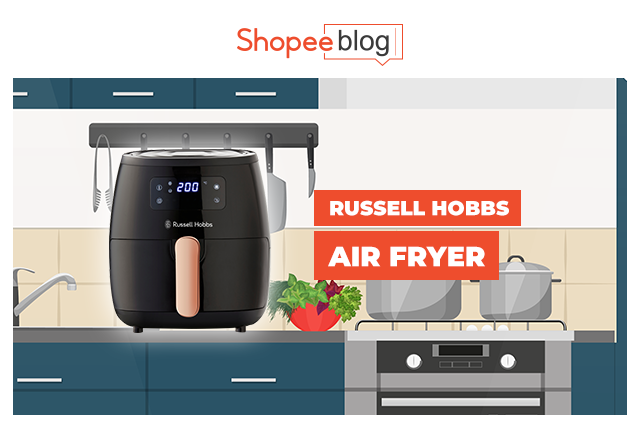 For those who have to move small kitchen appliances around often, the Russell Hobbs 5L Brooklyn Air Fryer will make that task a lot easier. With a carry handle at the top, you can safely move this air fryer after use without worrying about burning yourself. It also comes with seven auto-cooking functions and a user-friendly touchscreen control.
8. Multifunctional: Instant Vortex 7-in-1 9.5L Air Fryer Oven
If you're looking for an air fryer in the Philippines that can do it all, check out the Instant Vortex Air Fryer Oven! Fry, bake, roast, broil, reheat, grill, and even dehydrate fruits and vegetables all you want in this versatile kitchen appliance. Plus, Instant Pot added a One-Step EvenCrisp technology that lets you easily cook food that's crispy on the outside and tender on the inside.
9. Stylish: ICON 4.5L Air Fryer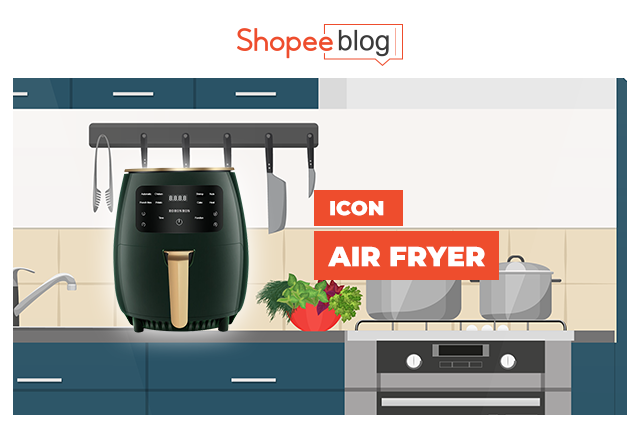 Do you want your air fryer standing out on your kitchen countertop? The ICON 4.5L Air Fryer is certainly a stylish and modern addition to your kitchen layout. Choose between three color combinations – black and gold, red and gold, and green and gold! With a 4.5-liter capacity, non-stick coating, and temperature control, this air fryer surely balances style with functionality.
10. Easy-To-Use: Coocaa Digital 4L Air Fryer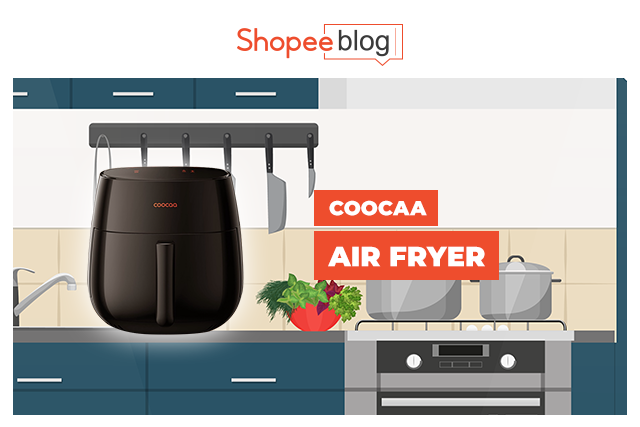 For those who have yet to try cooking in an air fryer, you'll need a user-friendly one like the Coocaa Digital Air Fryer. This air fryer features a visually-appealing touchscreen panel at the top that is easy to operate. It also has seven pre-set menus for more convenient cooking! Apart from these, the Coocaa Digital Air Fryer has an auto-pause feature when opened for safety. 
11. Heavy-Duty: Philips 4.1L Air Fryer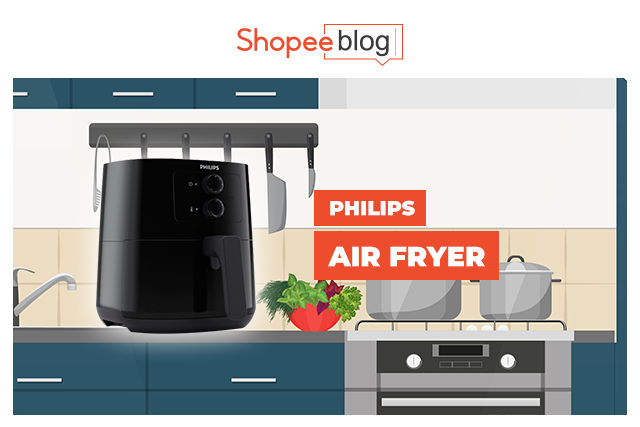 As with their other home appliance models, Philips is one of the best air fryer brands you should consider! Their 4.1L air fryer has received nothing but good reviews for its sturdiness and consistency after years of use. It also makes air frying fuss-free with a high-quality turnout thanks to its Rapid Air technology and Philips' NutriU app. So if you really want an air fryer that is built to last, the Philips Air Fryer is a fail-safe choice!
Cook Healthy Meals With The Best Air Fryers In The Philippines!
We're sure that any of the air fryers above makes a solid addition to your arsenal of kitchen equipment. So prepare to whip up mouthwatering meals from healthy air fryer recipes as early as today! Just in case you don't have all the ingredients you need for them, check out a few grocery delivery services and have your groceries sent to your homes in no time.
Comments