Are you looking for the perfect gift for just about anyone? If you've always dreamed of gifting Shopee gift certificates or Shopee egifts, we have great news. Shopee Gift Cards are here to save the day! Gift cards are easily the best gifts out there because you're giving the receiver an opportunity to buy exactly what they've always wanted. Gone are the days of you worrying whether or not your giftee will like your gift! Gift cards are foolproof and meaningful – all wrapped up in a gift. Give these gift cards from Shopee a shot and read on to find out how to use Shopee Gift Cards.
How to Buy and Give a Shopee Gift Card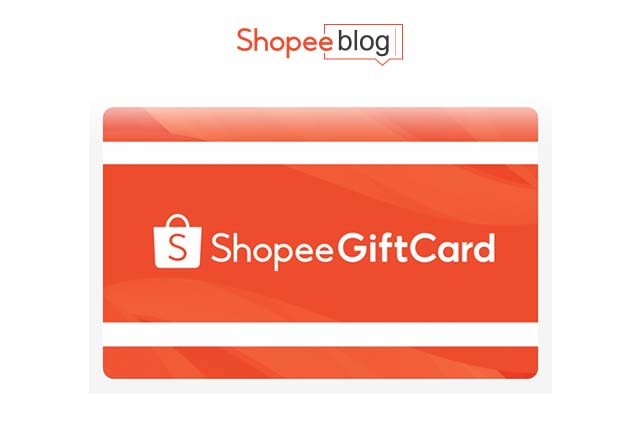 Gifting has never been easier thanks to Shopee Gift Cards! With just a few taps, your gift will be on the way to your loved one before you know it. Whatever the occasion is, you can choose from a wide array of Shopee Gift Card designs that you deem fit for the occasion! Plus, these gift cards are valid for up to 12 months so your loved one will surely have plenty of time in choosing what to buy with your gift! This is your chance to give Shopee gift certificates or Shopee egifts through gift cards from Shopee! 
Open your Shopee app and tap on Loads, Bills, and Travel homesquare button found on the homepage.
Under the Lifestyle section, tap on Shopee Gift Card.
Select from the Popular Gift Cards section or from the list of categories including Holiday, Happy Birthday, Special Occasions, and more! 
Choose your design from the wide selection, select the amount you want to give, the voucher type, and the validity period. 
Fill out your contact details and the recipient's details. Once that's complete, tap on Check Out! 
Proceed to pay with ShopeePay then you will be led to a confirmation page. 
Your giftee will receive the Shopee Gift Card through their email address. You can also tap on View Order Details and then Share Voucher Code so you can share it through different platforms! 
How to Use Shopee Gift Card
If you do happen to be a lucky receiver of a Shopee Gift Card, we've got you covered. Here are three easy steps on how to use your Shopee Gift Card! 
Check your email address where you'll find your Shopee Gift Card!
Copy the voucher code found in the email and input it upon checking out on Shopee. 
With the voucher code in place, the gift card value will be deducted from your total checkout amount. In the event that your total is higher than your gift card value, you will have to pay the difference with the use of ShopeePay! 
Shopee Gift Cards: The Perfect Way to Make Your Family and Friends Feel Loved
With all the special occasions lined up for this year, a Shopee Gift Card will certainly come in handy. You can buy and give a gift to your loved ones with this new Shopee feature in the comfort and safety of your home! Don't have a Shopee account yet? Register now and Get Started on Shopee in the New User Zone. You better not miss out on Shopee's amazing sales either so check out the Shopee Sale Schedule! 
Don't miss out on the 11.11 Mega Pamasko Sale from November 1 to 12! Get the chance to win ₱1,000,000 as a Shopee Live Milyonaryo when you watch and checkout from Shopee Live, enjoy Free Shipping with ₱0 minimum spend, and shop 70% off Pamasko Deals. Add to cart and shop now! 
Comments