Eyeing a new smart TV but can't bear to burn a hole in your wallet? A more budget-friendly alternative would be to equip your regular TV with an Android TV box! Read on to discover some of the best Android TV boxes in the Philippines that are worth your money. Learn more about how the best smart tv box in the Philippines can add value to your entertainment setup!
Things to Look Out for When Buying the Best Android TV Box in the Philippines 2022
Processor
Your Android TV box processor determines its performance speed. A laggy interface may drown out your excitement for the new series you've been dying to watch. The best Android TV box is one with a bigger RAM with at least a 1.5 GHz-quad core CPU.
Storage capacity
Often download videos to watch on your TV? Then you might want to pay attention to the Android TV box's storage capacity. While some smart TV boxes allow you to transfer downloaded files, many of them come with limited storage space and support fewer apps. Thus, we suggest going for an Android TV box that has at least 4GB of RAM and a minimum of 32GB internal storage. Better yet, get one that supports external storage! 
Display specifications
Choose an Android TV box equipped with an HDMI 2.0 for 4K streaming or one that at least supports HD content. It'd be a plus if your TV box has Dynamic Refresh Rate Switching that toggles between low and high refresh rates based on the system usage. 
Operating system
We suggest picking a smart TV box with an OS higher than Android 6.0. This ensures that your device can support most of the Play Store apps for at least the next few years. 
Connectivity
Check that your Android TV box is Wi-Fi enabled and has at least 802.11ac for a smooth streaming experience. Those looking for a more stable connection should get one with an ethernet port. You should also buy one with Bluetooth connectivity so you can transfer files or connect accessories to your Android TV box easily. 
Google Play Store
Surprise, surprise! Some Android TV boxes don't support Google Play Store and instead, have pre-installed third-party apps. This may restrict your flexibility in choosing the apps you prefer. So, look out for an Android TV box that supports Google Play Store so you can directly download compatible apps!
11 Best Android TV Boxes in the Philippines this 2022
1. Xiaomi Mi Box S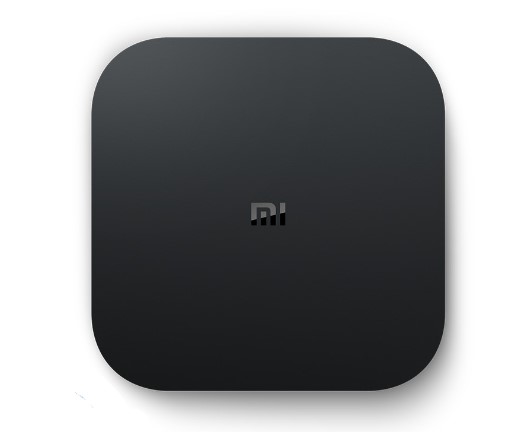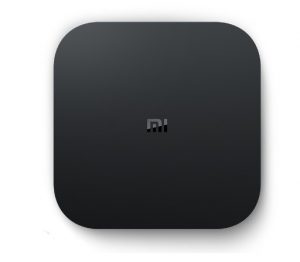 Xiaomi has become the go-to brand for reliable and budget-friendly gadgets. The Xiaomi Mi Box S is no exception. Pre-installed with the Google Android TV, the Xiaomi Mi Box S boasts a clean and user-friendly platform for all to appreciate. You can download compatible apps like Netflix and even Spotify for your TV through the Google App Store. 
It also comes equipped with Chromecast so you can hook up to the big screen wirelessly through your phone, tablet, or laptop. The built-in Google Assistant allows for better integration into your smart home devices with a simple click on the remote — talk about convenience! As one of the best Android TV boxes, there's no need to worry about poor performance as the device boasts great technology alongside a high speed.
2. Q+ Android TV Box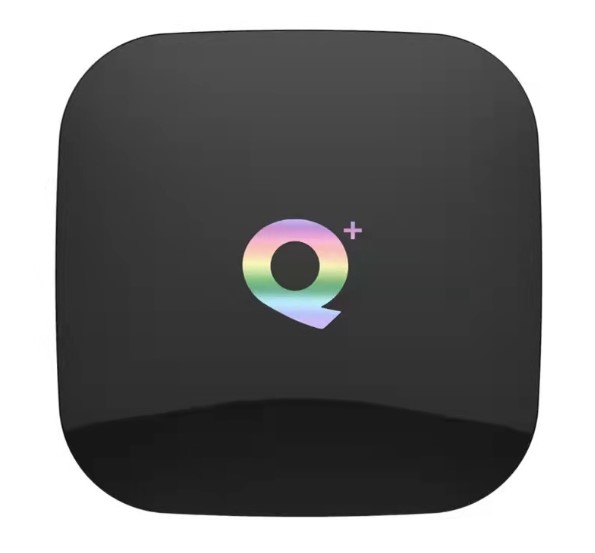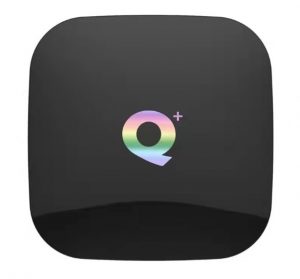 We can't help but agree that the Q+ Android TV Box is one of the best Android TV boxes when it comes to visual appeal. This smart TV box is a chroma dream come true with its vibrant flashing LED strip running across the device itself. Beyond its shell, the Q+ Android TV Box is a powerful machine that can bring your channel surfing experience to a whole new level. 
Don't be in a hurry to download streaming apps from Google Play Store! The device comes with pre-installed channels covering a wide variety of genres including the hottest Korean dramas, Bollywood movies, and South Indian TV shows! You can also scroll your Facebook and Twitter feeds on the big screen. With a crystal clear resolution, binge-watching Asian dramas on Netflix will never be the same again.
3. Nvidia Shield TV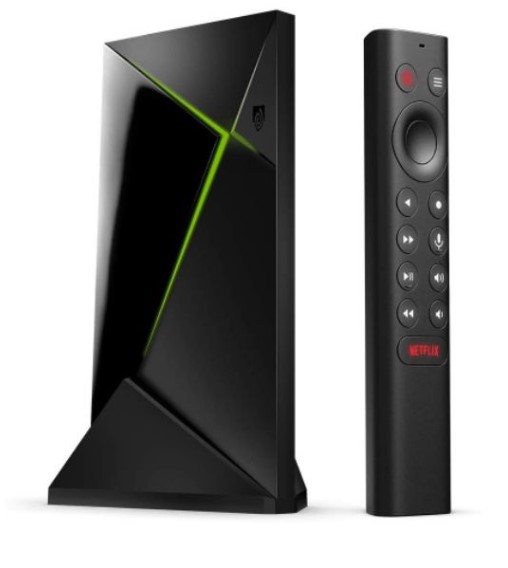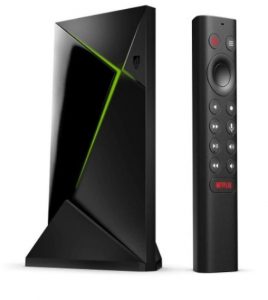 Don't be fooled by this sleek yet unassuming device — it's one of the best Android TV boxes in the Philippines, especially for gamers! Even if your TV console boasts a PlayStation 4 Pro or an Xbox One S, you'll still be able to find space for the Nvidia Shield TV thanks to its small and slim design. 
It streams online content and also triples as a smart home control center and game console. Yes, the Nvidia Shield TV supports Google Play Games as well as GeForce NOW so you can enjoy your favorite cloud gaming service on a bigger screen. Designed with the NVIDIA Tegra X1+ processor and a GPU that boasts an incredible amount of RAM, this pocket-sized device instantly transforms your ordinary TV into an unbeatable PC gaming rig. Connect the complimentary NVIDIA controller with your TV and get ready to battle in groundbreaking games such as Fortnite and Overcooked 2! The impressive display powered by Dolby Vision HDR and dynamic audio quality via Dolby Atmos makes this a worthy investment in any gamer's crib. 
4. MXQ Pro 4K Smart TV Box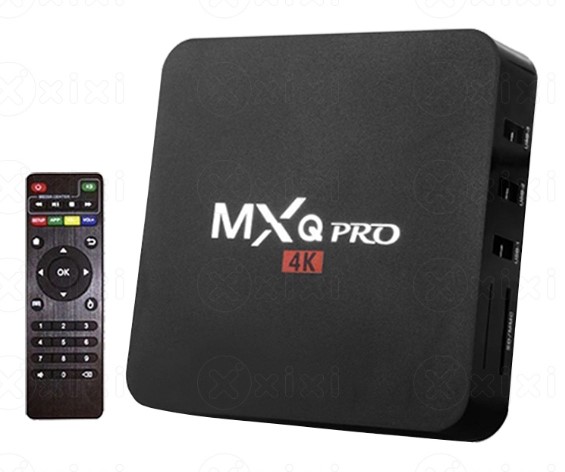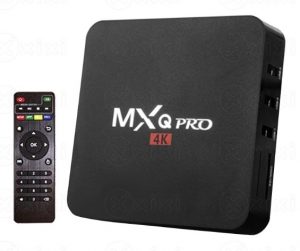 The MXQ Pro 4K Smart TV Box may not have all the bells and whistles like its counterparts, but it works perfectly at transforming your basic TV set into a multimedia center. As one of the best Android TV boxes with a budget-friendly price tag, the MXQ Pro 4K comes with tons of pre-installed channels. 
Don't mistake its affordability as a lack of quality. The MXQ Pro 4K runs on a processor with great RAM — which is really all you need for smooth online streaming. It's compatible with all types of internet connections and supports any wireless mouse and keyboard for easy navigation. Apart from that, it has a built-in memory that can be expanded with an external micro SD card to house all your multimedia files. This really is the best Android TV box bargain you can get! 
5. A95X F4 TV Box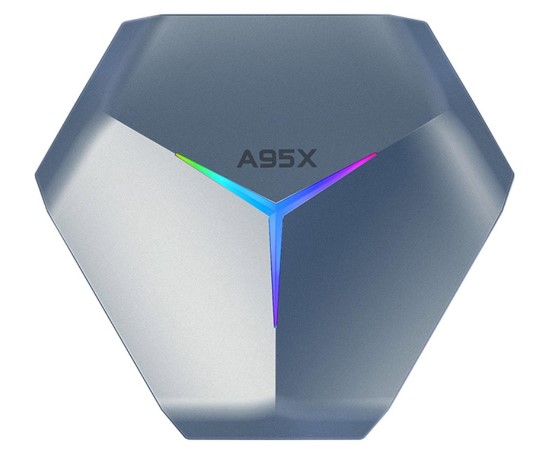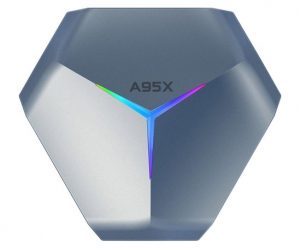 There's a lot to love about the A95X F4 TV box, starting off with its unique build! The hexagonal shape and RGB lighting make for a modern display that you can place anywhere at home. At its front, you'll see a minimalist LED display of the time and network status. Plus, there are vents at the bottom to ensure its performance won't be compromised due to overheating.
But it's not all about looks with this Android TV box – a seamless user experience is also guaranteed with its Android 10 OS! This gives you better compatibility with the newest apps and more efficient navigation for a smoother user experience. Plus, the launcher has a simple interface, similar to the Android 10 desktop format. This makes the A95X F4 another user-friendly Android TV box you should get your hands on!
6. Pendoo T95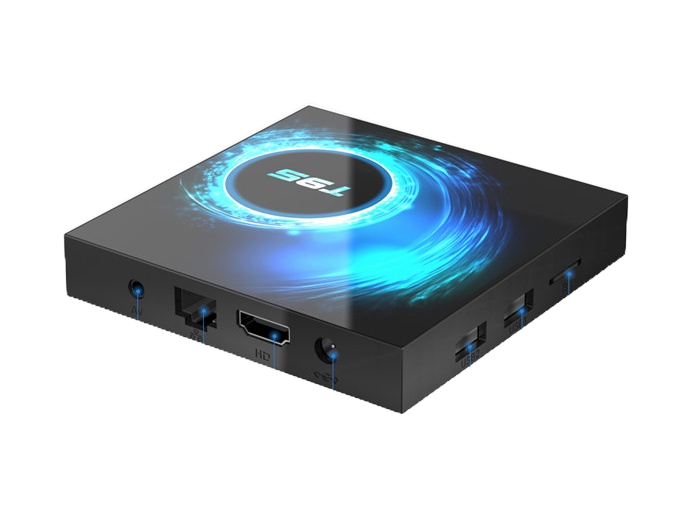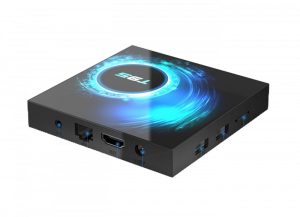 Buying the best Android TV box is a serious feat. That's why the Pendoo T95 should be part of your list! You'll surely get your money's worth when you buy this Android TV box. It has great video quality that will make your viewing experience like no other thanks to its top-notch processor and incredible storage capacity.
Aside from its great video quality, the Pendoo T95 is so up-to-date, making it compatible with the latest apps and games. This is essential otherwise you'll be missing out on the most popular apps and awesome games! This Android TV box can definitely keep up with what's trending! If the storage is not enough for you, you can easily upgrade it with the use of a micro SD card! While you're at it, check out the other T95 Android TV boxes! 
7. Amazon Fire TV Cube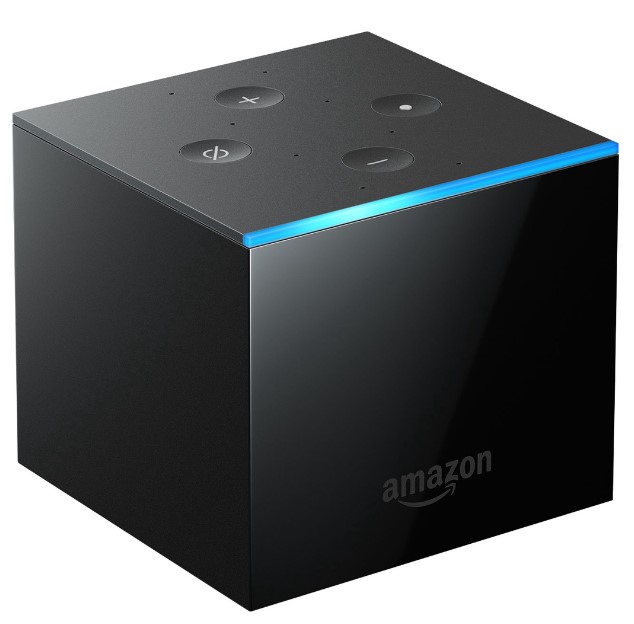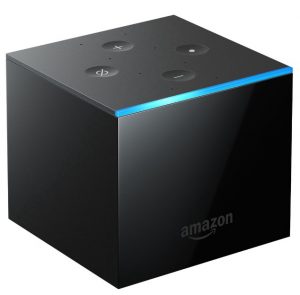 With impeccable hands-free control and simple but effective user interface, experience convenience like no other with an Amazon Fire TV Cube! Featuring Amazon's latest GPU upgrade and Dolby Vision, the lifelike display and sound from the Amazon Fire TV Cube is truly one to beat. Its quad-core processor delivers powerful performance for a smooth gaming experience, lag-free streaming, and rapid responses!
Its brand new Alexa voice remote is something to look forward to since you can use it as a microphone for voice command! All of Alexa's standard features are built in this Android TV box and you can use them even when your television is off. Even at a far distance, you'll know Alexa's ready to help when the cube lights blue! Play music, search for local restaurants, check the weather, and control your smart home devices – all you need to do is ask!
8. Roku Ultra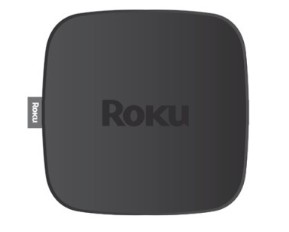 Newbie to the world of the best Android TV boxes? Roku Ultra is right up your alley! Given that it's easy to use, it's extremely beginner-friendly. Although it's not operated by Android, the Roku operating system has tricks up its sleeves! The Roku operating system has its own media channels. That means hundreds of free movies and shows! You name it, Roku probably has it for you! 
On top of that, the Roku Ultra is perfect for streaming videos because of its high-quality specs like no other! Enjoy seamless viewing including sports apps! Most Android TV boxes struggle when it comes to streaming sports apps. But that's not the case with the Roku Ultra! To make it even more awesome, the Roku Ultra has a mobile app that you can download on your phone, allowing you to use it as a remote control. 
9. Evanpo T95Z Plus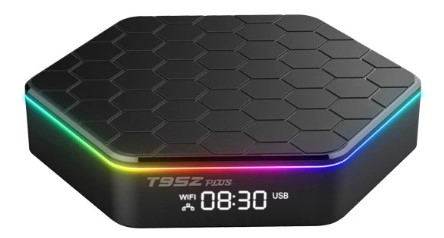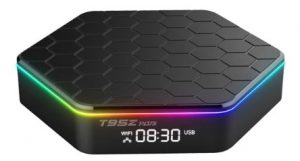 Do you want to have a 3D cinema viewing experience in the comfort of your home? The Evanpo T95Z Plus has got you covered! This is definitely one of the best Android TV boxes out there because of its 3D graphics accelerator. You can watch movies and shows in 3D thanks to this Android TV box! 
Great quality and features at an affordable price? It doesn't stop there! The Evanpo T95Z Plus has more in store for you. It comes with a controller and a mini keyboard! That's convenience and efficiency right at your fingertips. The mini keyboard is backlit so you can easily see what you're typing in the dark without any struggle! Check out the other T95Z Plus Android TV boxes that boast similar features! 
10. Skone Android TV Box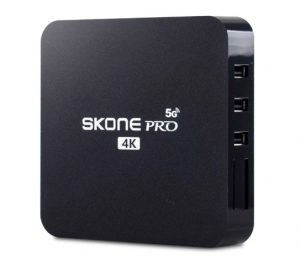 Level up your home entertainment with the Skone Android TV Box! This Android TV box boasts 4K resolution and full 3D HD! It's like having your very own private cinema at home! Your movies and TV shows will be as great as can be.
Looking for more reasons to add this to your shopping cart? This Android TV box has great external support. You can connect your keyboard and mouse for easier set-up and browsing. Aside from that, you can save movies and music on your flash drive, plug it into your Skone Android TV box, and hit the play button! With this feature, your movies and TV show selection is limitless!
11. Ipason UBOX 8 Pro Max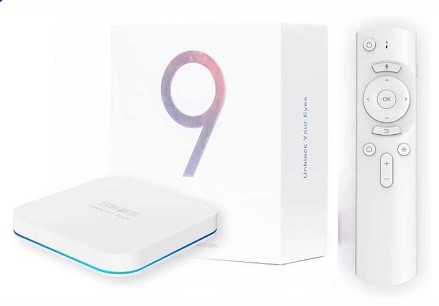 The Ipason UBOX 8 Pro Max is the perfect option if you're looking for the best Android TV box that has amazing features and is aesthetically pleasing to look at! With its sleek white color and a pop of blue, it will sit beautifully on your entertainment counter. 
It doesn't stop there! It topples over other Android TV boxes with its 6K HD, huge memory storage, and voice assistant too along with a remote control. Now, who wouldn't want that? With a quad-core processor and 5G WiFi, you're surely in for a treat with this in tow! 
Are the Best Android TV Boxes in the Philippines 2022 Worth Buying?
An Android TV box can be plugged into any television to improve its entertainment options. Instead of relying on regular satellite or cable channels, these TV boxes give you the ability to stream content locally and online. In fact, some of the best Android TV boxes even support Google Chromecast and smart home assistants such as Google Home Mini for a seamless viewing experience!
You can also gain access to the Google Play Store via an Android TV box! Some of the best Android TV boxes can do even more! We're talking about social media, web surfing, games and even working on Microsoft Office! Compared to a smart TV that can burn a hole in your wallet, an Android TV box will only set you back by a couple of thousands — making this a worthwhile investment for every household! 
But the bigger question is,  Apple TV or an Android TV box? If you don't mind shelling out more money, Apple TV is a great option. But, with the wide array of the best Android TV boxes that have awesome features and great video quality at an affordable price – you might have some thinking to do! Some of the best Android TV boxes even outperform the Apple TV in terms of storage, quality, and overall viewing experience! Check out the table below to see a detailed comparison of the best Android TV boxes and Apple TV.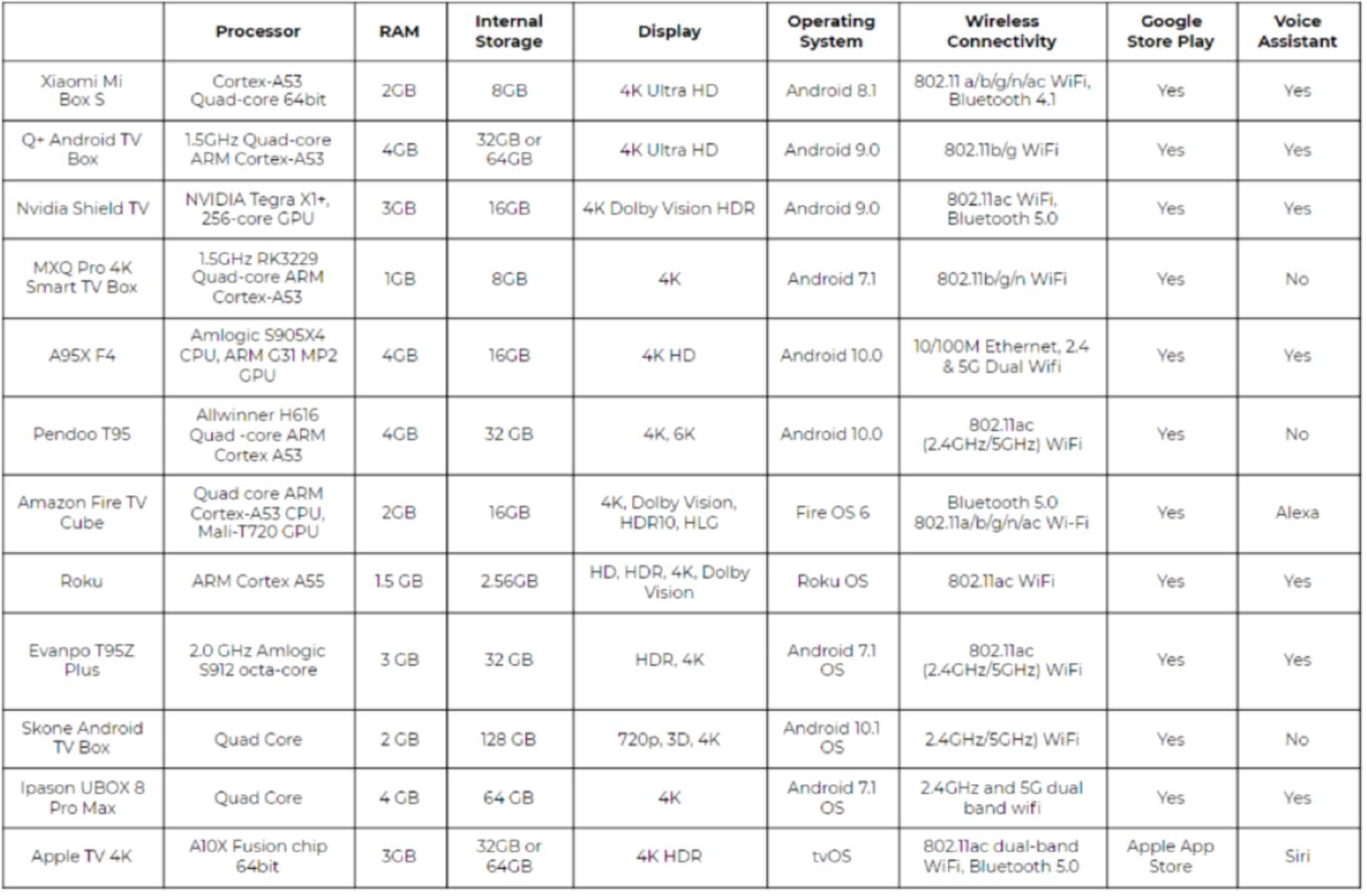 You'll Never be Bored at Home Again With the Best TV Box in the Philippines 2022
With all the Android TV boxes laid out before you above, all you have to do is pick which fits your needs and lifestyle the best! Having an Android TV box is a great investment and lucky for you, you can find a broad collection on Shopee Philippines! When watching your favorite TV shows and movies, you want the best experience! Check out how to Achieve Surround Sound To Create The Best Home Theater to seal the deal as it works hand in hand with your Android TV box. Take your home entertainment up a notch and get your very own karaoke at home, especially for the holidays!
This article was first published by Shopee Singapore.
Comments