Hotpot restaurants are all the rage nowadays! With the popularity of hotpots, it has crossed borders and cultures with a ton of different countries putting their own twists to it. There may be a ton of variations when it comes to hotpots but each type of hotpot is made up of the same three essential elements – soup, dipping ingredients, and sauce. Here in the Philippines alone, there are a handful of hotpots. If you're on the hunt for the best hotpot to try, you've come to the right place! Read on to discover our list of the best hotpots in Manila that will leave you and your tummy as happy as can be. 
5 Best Hotpots in Manila That Will Warm Your Stomach and Soul
1. Gloria Maris Shark's Fin Restaurant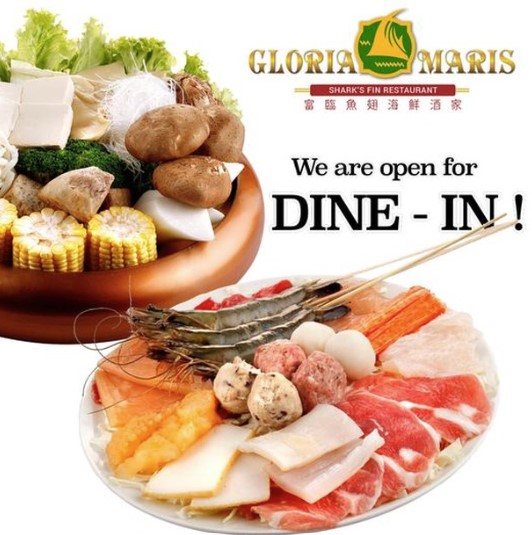 Credit: Gloria Maris / Instagram
Gloria Maris is no stranger to foodies, especially those who love authentic Chinese cuisine. To add to their dining options, Gloria Maris Shark's Fin Restaurants offers heart-warming and delicious hotpots that are fully customizable. From the soup base all the way to the proteins and other dipping ingredients – you call the shots! Choose from their wide variety of soup bases, meat, seafood, dumplings, vegetables, and more.
Location: Greenhills
Operating hours: 10AM to 2PM; 5:30PM to 8:30 PM 
2. Champion Hotpot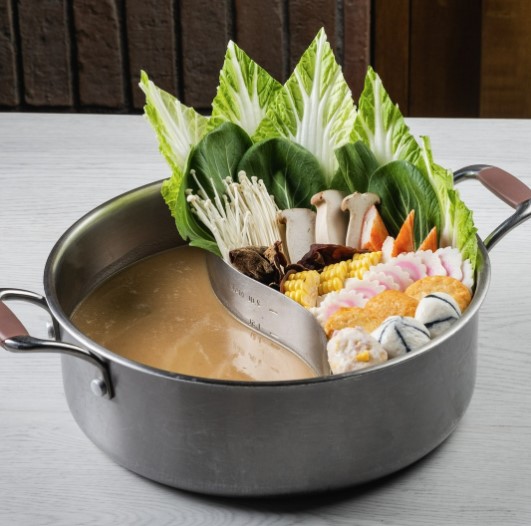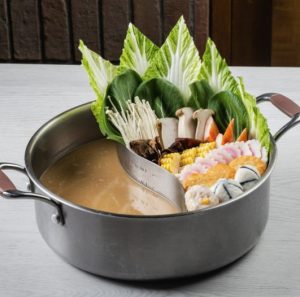 Credit: Champion Hotpot / Instagram
Craving for unlimited hotpot so that you can slurp and eat to your heart's desire? Make your way over to Champion Hotpot to enjoy 90 minutes of unlimited hotpot! But that's not all! Their unlimited hotpot package also comes with their fan-favorite Mongolian knockout bowls that are fully customizable to your liking. Top it off with unlimited seafood, cooked food, drinks, and dessert, and you're definitely in for a treat! Champion Hotpot is known for their Champion balls, so make sure you don't miss out on it when you give their hotpot a try. 
Location: Santolan Town Plaza
Operating hours: 11:30AM to 10PM
3. Jiang Nan Hotpot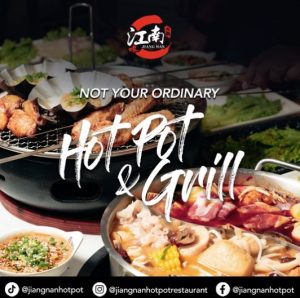 Credit: Jiang Nan Hotpot / Instagram
Can't choose between hotpot or grill? You can have both in Jiang Nan Hotpot! Enjoy ₱699 of unlimited hotpot during Fridays and weekends and simply add ₱300 for unlimited grilling. Add another ₱300 for unlimited snow beer to seal the deal! You'll definitely get your hotpot fix with a selection of over five different soup bases and a wide variety of balls, meat, vegetables, mushroom, tofu, and seafood! 
Location: Banawe, Makati, and Paranaque
Operating hours: 10AM to 2AM
4. Nabe Japanese Izakaya and Hot Pot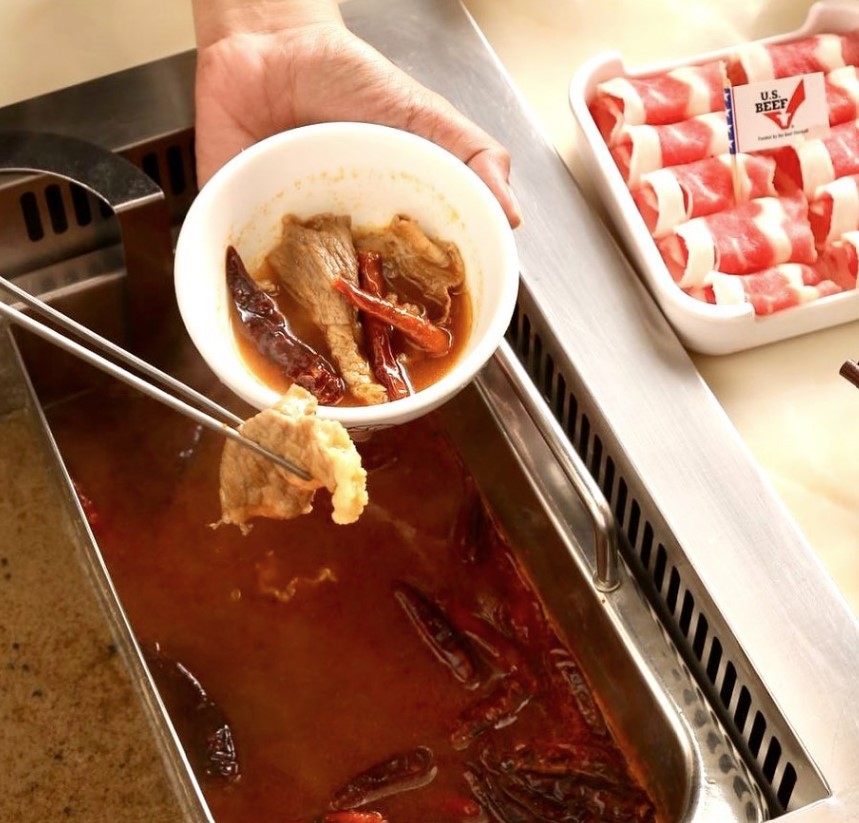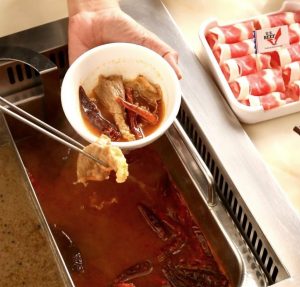 Credit: Nabe Japanese Izakaya and Hot Pot / Instagram 
For Japanese hotpot lovers, Nabe Japanese Izakaya and Hot Pot is right up your alley! At ₱588, you can enjoy unlimited Japanese hotpot. Choose from their 16 different soup bases and a handful of meats, appetizers, sides, and vegetables. If you want more dishes to go along with your hotpot, you can add ₱288 to avail of unlimited fried chicken wings, california maki, angus beef, menchi katsu, and mixed tempura. 
Location: Banawe, Vertis North, SM City Grand Central, SM City Baguio, and Sky Ranch Tagaytay
Operating hours: varies per branch
5. Good Luck Hotpot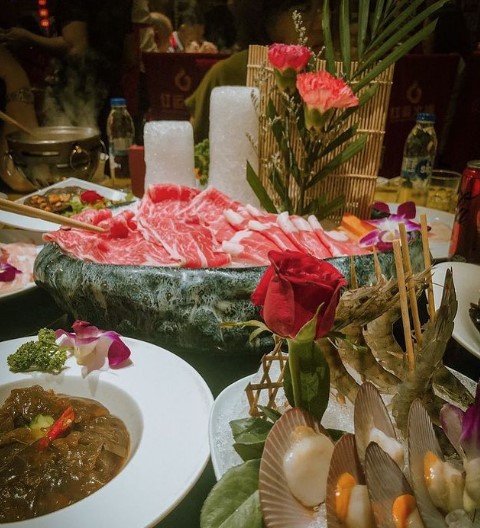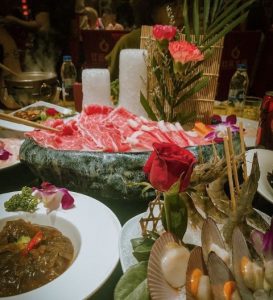 Credit: Good Luck Hotpot / Instagram
From the interior design to delicious dishes, Good Luck Hotpot doesn't fall short of giving you an authentic Chinese dining experience! Despite it being on the pricier side, they offer high-quality ingredients to add to your hotpot including U.S.A angus beef, lobster sashimi, and Australian scallops. Avail of their buffet packages and you'll surely get your bang for your buck. But that's not all that Good Luck Hotpot has to offer! Immerse yourself in Chinese culture with their cultural performances that come with your dining experience. 
Location: Pasay
Operating hours: 10AM to 3AM
Don't Miss Out on the Trend and Try These Best Hotpots in Manila Today
Trust us when we say that eating hotpot is like getting a warm hug after a long, hard day. Your soul needs it, your stomach craves it! Make your way to the best hotpots in Manila and you'll find yourself coming back for more. Add it to your food trip list along with these best hotel buffets, best steaks in BGC, and best cafes in Antipolo!   
Comments