Gaming is more than just a pastime now. It's a sport, lifestyle, and even a job for some players! If you take your gaming seriously, you know just how important it is to have the best specs. Immerse yourself in your game with dynamic, brilliant graphics and play at your best with no lag. The best part about choosing a laptop over a desktop is that you can bring it with you wherever you go. Gaming (especially paired with streaming) is a serious business, so invest in a laptop that gives you everything you need. We list some of the best gaming laptops for sale on Shopee Philippines, so find your perfect laptop now:
The Best Gaming Laptops in Detail
Acer Nitro 5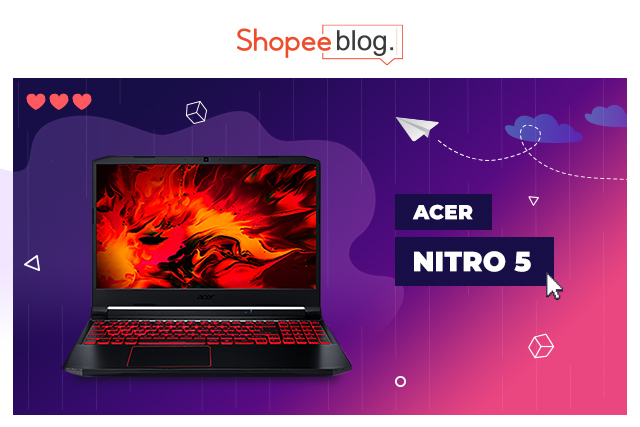 The Acer Nitro 5 is definitely the top contender within the entry-level price range for gaming laptops. It packs a lot of punch with 8GB RAM and 1 TB HDD plus 256GB SSD! The higher the RAM, the better your FPS (frames-per-second). This is a huge factor in getting smooth movement and less lag in-game. While you can definitely go higher than 8GB, the best advantage you have with the Acer Nitro 5 is its price point. Gaming laptops are usually insanely expensive, but Acer gives you a good compromise. You get better-than-average specs for your games at a more affordable-than-most price, making it one of the best gaming laptops available in the market.
Lenovo Legion Y545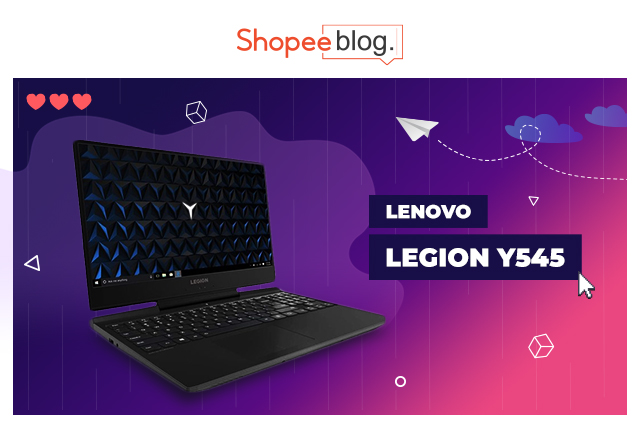 The Lenovo Legion Y545 is pretty subtle in its design, but it has the perfect specs you need for lag-free gaming. With 8GB RAM and 512GB storage, you can install huge gaming files and have a little leeway for everything else like videos, photos, and documents. Gaming laptops are usually rugged and eye-catching, but the Lenovo Legion Y545 has an elegance to it that makes it appropriate for school or work too. This laptop also has thin bezels to maximize its screen size so that you can fully immerse yourself in your games. As opposed to glossy screens that can distract you due to light reflections, you can stay focused on your game with the Lenovo Legion Y545 anti-glare screen. One downside to this laptop is its below-average battery life, so make sure you pack your charger if you plan to play out of the house!
MSI Gaming Pro GL65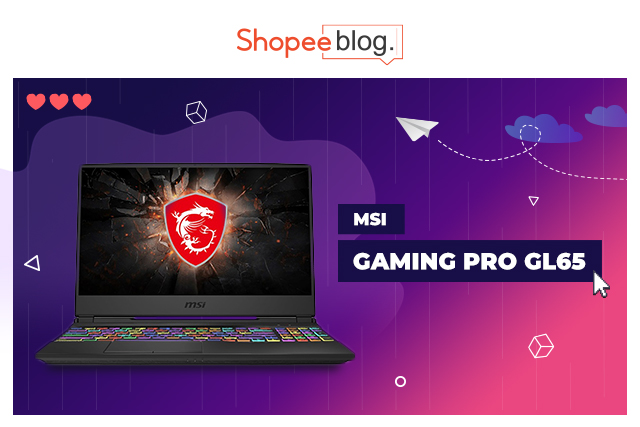 MSI is known for developing great laptops, and the MSI GL65 is a good choice for an entry-level gaming laptop! It has a SteelSeries keyboard and individual RGB keys to suit your style. Although you can definitely do better than 4GB RAM, the main selling point for this laptop is everything else! It has a powerful processor, dependable graphics card, as well as a full-HD 1080p screen. MSI offers laptops with a lot better specs, but if you're taking price as a huge factor of consideration, this is one of the best options for you. 
Asus ROG Strix G G531GT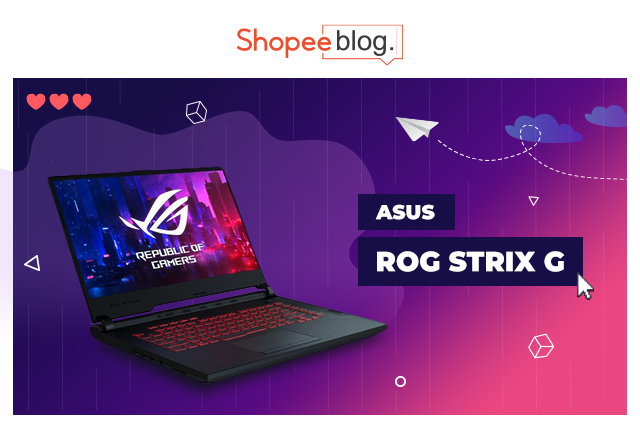 The Asus Republic of Gamers is one of the most well-known brands in the gaming community. If you're looking for a laptop to suit your gaming needs with a budget, check out the Asus ROG Strix G! Like most ROG laptops, this one comes with the signature aluminum finish. No one will doubt that you're a gamer, especially with the unique RGB design that lines the edges of the laptop. It's not just the design you get out of this laptop, the Asus ROG Strix G boasts a 120Hz refresh rate which is great for both gaming and other multimedia use. This specific model comes with 4GB RAM; you can definitely upgrade to better storage, but you will need to be more flexible with your budget. While storage is a problem that can easily be solved with an upgrade, its long battery life makes it one of the best gaming laptops to consider. 
IPASON Gaming Laptop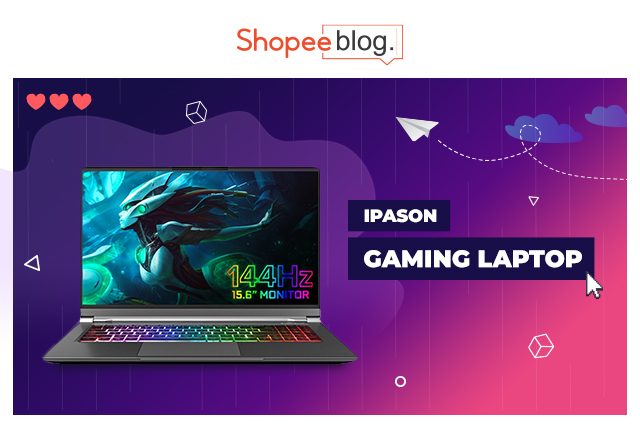 If branding isn't all that important to you, another great option is the IPASON gaming laptop! It comes with 8GB RAM and a 512GB SSD which is compatible with all the latest games. Specifically built for gamers, the IPASON laptop has an RGB mechanical keyboard for quick response time and sleek aesthetics. This laptop may not be as popular as the others mentioned, but its specs speak for itself! You get an i7 processor and a GTX 1660TI 6G graphics card to play your games smoothly and lag-free. 
Watch Out for Exclusive Deals on the Best Gaming Laptops this PC Sale
All gaming laptops mentioned here are entry-level to fit your budget, but don't miss out on the chance to get an extra discount. The Shopee PC Sale is happening this October 9, and you can save ₱4,095 on the Acer Nitro 5! Get the best gaming laptops at the Lowest Price Guaranteed for immersive gaming and optimal performance! Unleash your inner gamer, turn your graphics settings up, and play anywhere you go with a brand new gaming laptop. 
If you're a cross-platform gamer, you can also check out the best gaming phones available on Shopee! 
Comments