On the hunt for the perfect Valentine's date idea? We've got you covered! This Valentine's Day, schedule a date with your loved one and plan a romantic experience for both of you. We've rounded up seven venues for you to consider – from restaurants that will satisfy your cravings, to an art museum that you'll surely love! The venues listed below are all Instagram-worthy alongside food that will take you on a memorable culinary journey. Read on to find the perfect Valentine's date idea!  
Valentine's Date Ideas: Venues to Try Out
1. Ninyo's Fusion Cuisine & Wine Lounge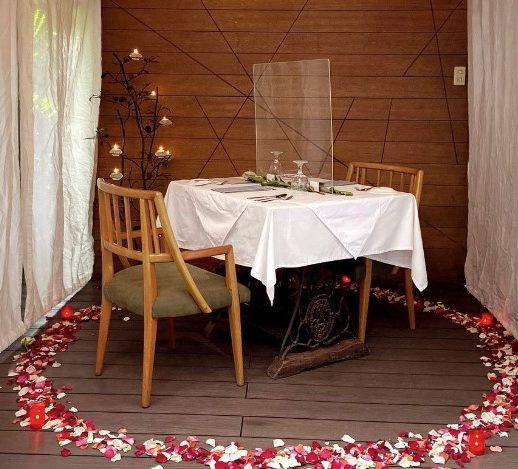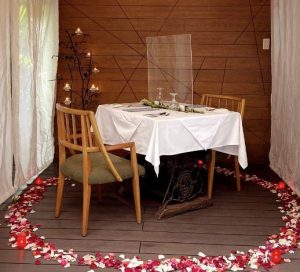 Credit: Ninyo Fusion
Ninyo's Fusion Cuisine and Wine Lounge is, no doubt, one of the most romantic restaurants in Metro Manila. Ninyo's is a garden restaurant that was once an ancestral house. This fine-dining restaurant gives you the option to dine outdoors in your own private cabana or indoors in their main restaurant. For cabanas, you can request for rose petals to be strewn all over the place! The ambiance of this restaurant screams romance! 
As for the food, make sure to come with an appetite. Their dishes are the perfect fusion of Asian and European flavors. You can choose from their set course menus that will take you on seven mouthwatering courses! For Valentine's Day, they often have a special set course menu to ensure that the day is as meaningful as can be. They also offer an a la carte menu that you can choose from if you want to handpick your dishes. Tie up your dining experience with their delectable wine selection! Make this your Valentine's Day date venue and make a reservation in advance especially if you'll be dining in their cabanas. Check out their Facebook page for more details to help you out. Be quick because they have limited slots! 
2. Lemuria Gourmet Restaurant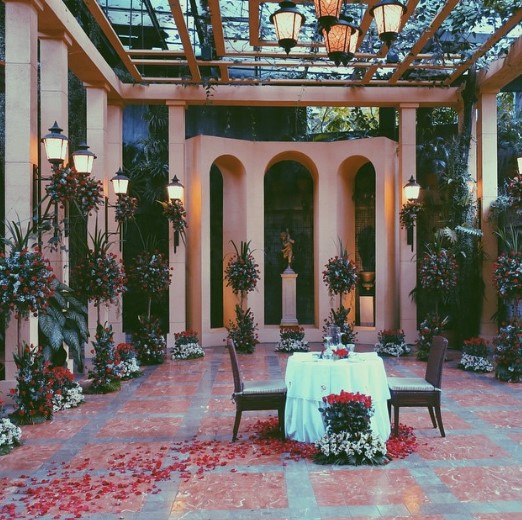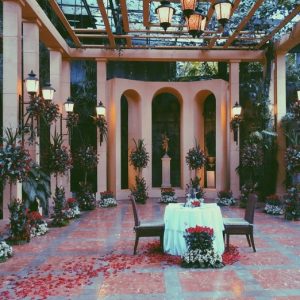 Credit: Lemuria Fine Dining
Lemuria is a fine-dining restaurant located in Quezon City! This makes a perfect romantic date place because of its scrumptious food and picturesque venue. Their French-Mediterranean cuisine is one that you would not want to miss out on. They have tasting menus that will take you on exciting courses. Every flavor from their appetizing dishes will surely make your tastebuds sing! It all comes together with their romantic ambiance as you're surrounded by their lush gardens, dreamy lights, and stunning architecture. Spend your special day in this Valentine's Day date venue and make a reservation now! Check out their website to book a reservation in one of the most romantic restaurants in Metro Manila! 
3. NIKKEI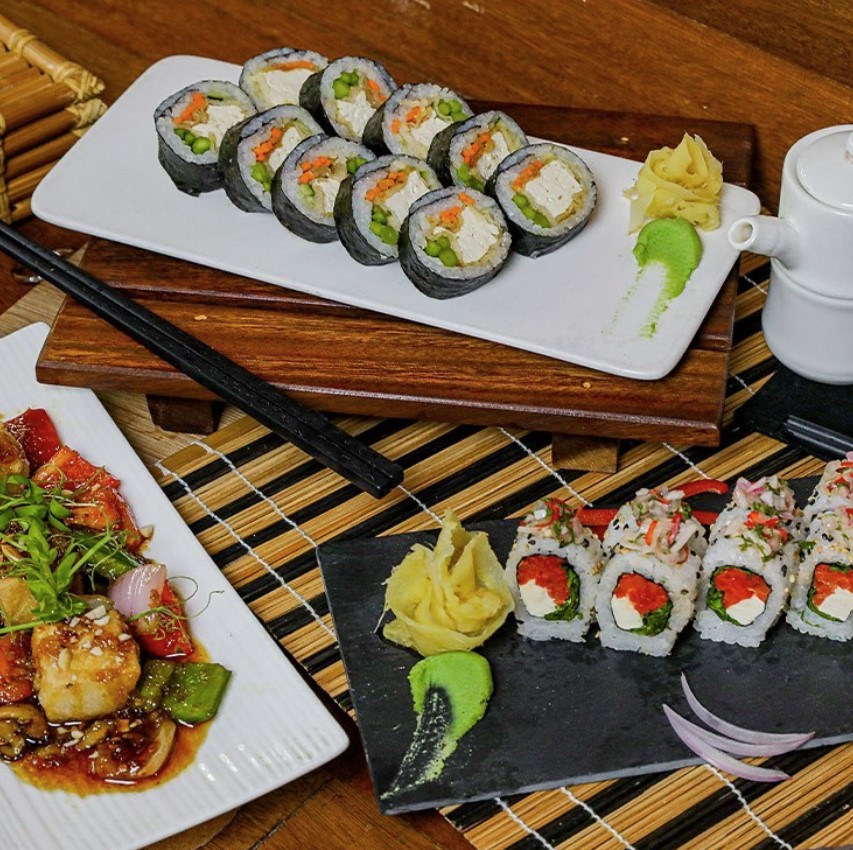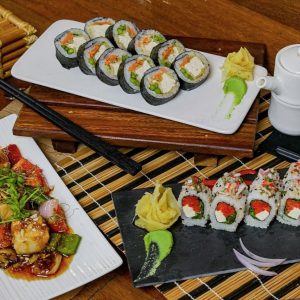 Credit: Nikkei
Looking to have an adventurous culinary experience? If you and your loved one enjoy indulging yourselves in food that takes you out of your comfort zone, try NIKKEI! NIKKEI takes pride in its unique Japanese-Peruvian cuisine that marries flavors from two different cultures into perfect harmony. From appetizers to desserts, you'll find yourself devouring their flavorsome dishes that will satisfy your palate. They have four branches across the metro, so you surely won't have a hard time finding one closest to you! If you fancy some privacy, they have a private dining room called the "Issei Room". You can dine in there as you try out their tasting menus! NIKKEI also has a special Valentine's Day tasting menu to ensure that you have a memorable experience with your loved one. Call at least a day in advance to make a reservation in their dining room. 
4. Pinto Art Museum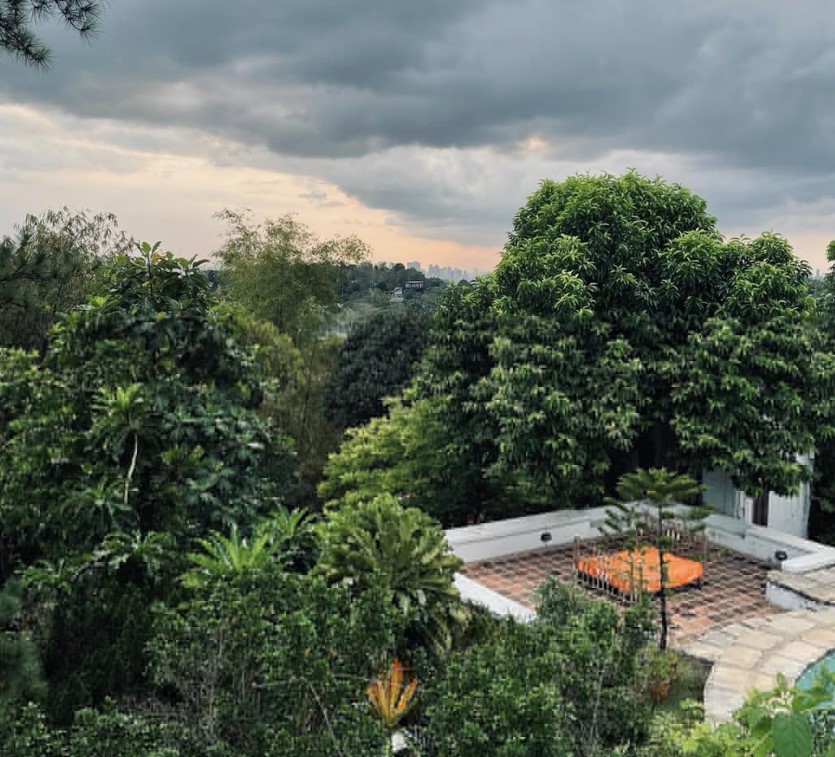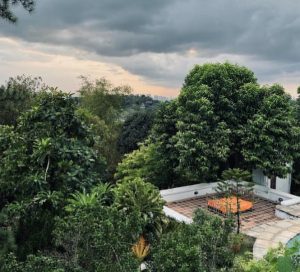 Credit: Pinto Art Museum
Whether you are passionate about artworks or have a great sense of appreciation for them, take a trip to Pinto Art Museum with your loved one this Valentine's Day. Located in Antipolo, Pinto Art Museum is a contemporary museum and an exhibition space. Walking around Pinto Art Museum is a calming experience as you immerse yourself in the different artworks on display. You'll definitely find yourself in awe as you lay your eyes on artworks made by Filipino artists. This makes a romantic Valentine's Day date venue because you'll be able to spend quality time with your loved one as you tour the art museum. End your trip with a special treat of yummy dishes from their in-house restaurant called Café Rizal by Peppermill. They offer indoor and outdoor seating with an extensive menu that you'll fall in love with. Surely, this is one of the romantic date places that you should definitely check out for yourself! 
5. Rustic Mornings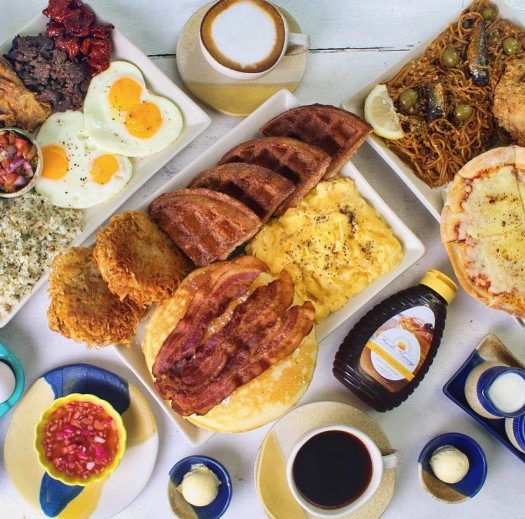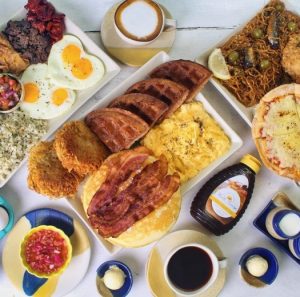 Credit: Rustic Mornings
On the hunt for the perfect all-day breakfast and brunch place this Valentine's? Rustic Mornings is the perfect place to dine in! Enjoy the warm sun and fresh breeze as you delight yourself in the flavorsome dishes that every brunch-lover craves. Coupled with their homey and cozy ambiance, you'll have a relaxing and satisfying Valentine's Day date here! What started out as a private business born out of Portia Baluyut Magsino's passion for food and cooking, is now one of the most sought after all-day breakfast and brunch places. Try their bestseller Filipino favorites like their beef tapa, buttermilk pancakes, and three-cheese omelet. They also offer breakfast platters which include every go-to breakfast and brunch food! Located in Marikina City, it's definitely worth the trip given the dining experience that you'll have! 
6. Napa at Crosswinds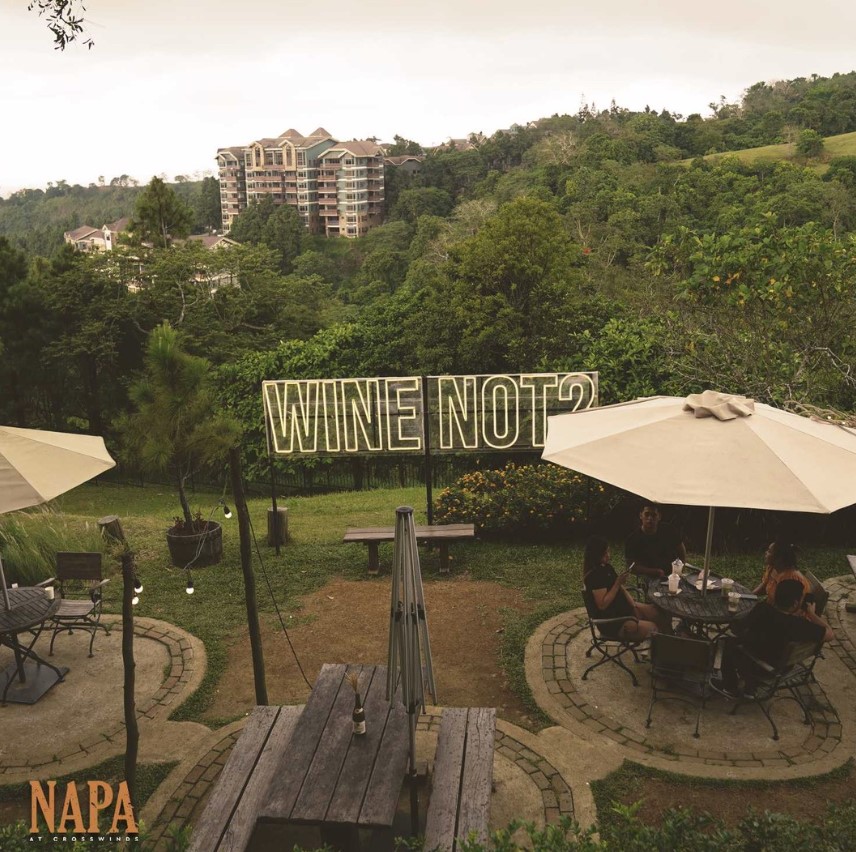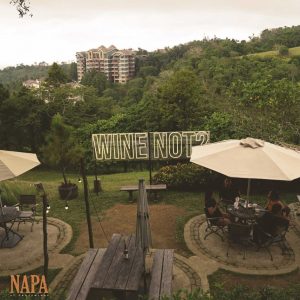 Credit: Napa at Crosswinds
Going on a road trip should be a part of every couple's Valentine's date ideas! Admittedly, one go-to spot for a quick getaway for those living in Manila is Tagaytay City! Not only for its breathtaking views but also for its unique array of cafés and restaurants. One that recently opened is Napa at Crosswinds. Boasting a Napa Valley-inspired ambiance and interior, this café hits the sweet spot for a low-key date with your loved one. Whether you prefer a brunch date or a romantic wine night, you surely won't be disappointed with the views you'll see if you go to Napa at Crosswinds. They also have a wide menu choice where some of their best sellers include black smoke pasta, seafood paella, cheese and meat platter, and their very own wine bar. Indoor and al fresco seating are available, but the experience is better when you can feel the cold Tagaytay breeze as you enjoy your Valentine's date. Truly, a road trip plus stunning scenery and scrumptious food is the best way to spend the day with your special someone.
7. La Cathedral Cafe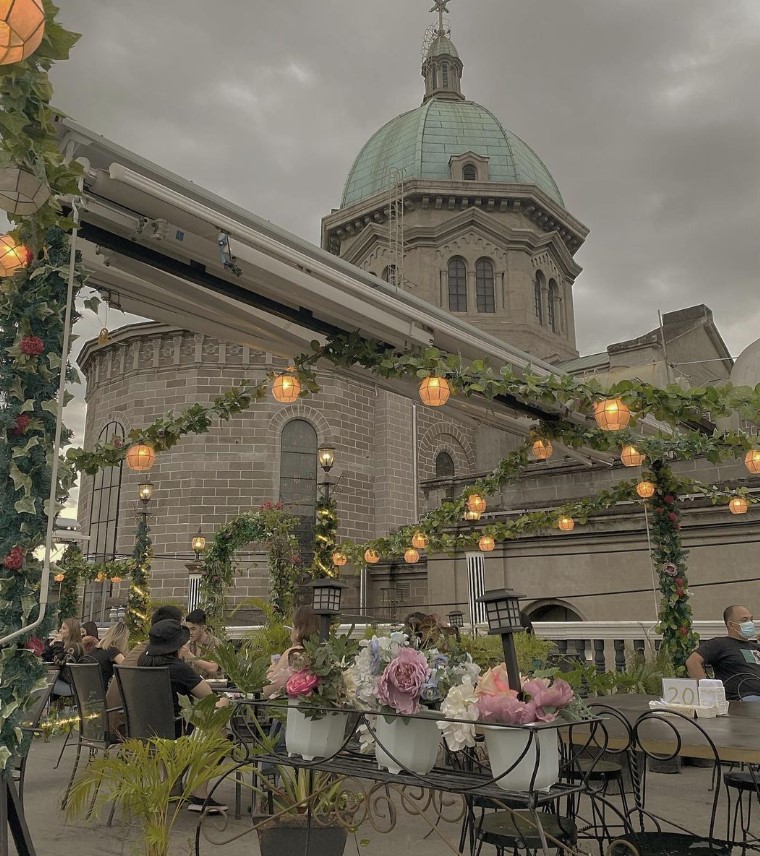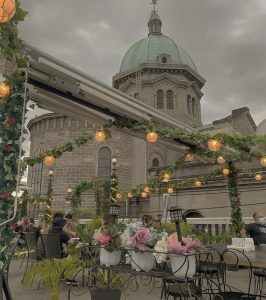 Credit: La Cathedral Cafe
Are you looking for a romantic roof deck spot for your next date? Then La Cathedral Café should definitely be on your list! Located in the heart of old Manila, this restaurant and café is seated just beside the historical Manila Cathedral in Intramuros. Now, there's no need to travel to Italy or Barcelona for their grandiose cathedrals! To top off their already picturesque view, your date is bound to be even more romantic as the dreamy sunset hues paint the sky. Filled with hanging Capiz lanterns at night, you'll surely feel as if you are characters in a rom-com movie having their first date. Thankfully, reservations are available, so you will be assured to have a memorable Valentine's Day with your loved one!
Choose From The Valentine's Date Ideas Above and Make a Reservation Now! 
The way to anyone's heart is definitely through their stomach! Make your Valentine's Day date memorable and romantic by spending it on any of the Valentine's date ideas mentioned above. You surely won't regret it and your significant other will thank you for it! Don't forget your gift as you plan your date this Valentine's. Check out these Valentine's day gifts for him or her and stylish Valentine's day outfits for some gift ideas. 
Don't miss out on Shopee's Valentine's Gift Sale happening from February 5 to 14, 2023! You can shop for gifts as low as ₱5 and score exciting deals and promos!
Comments